7 Memorable Places for Your Marriage Proposal
Gearing up to get down on one knee? From the great outdoors to their childhood home, here are a few of our favourite places to propose.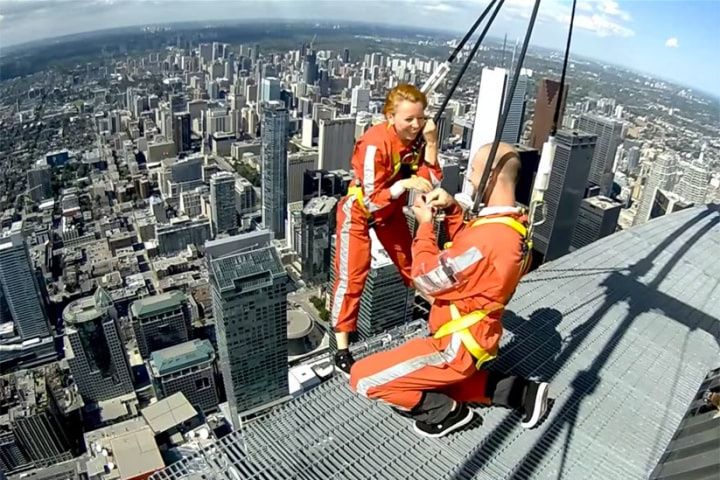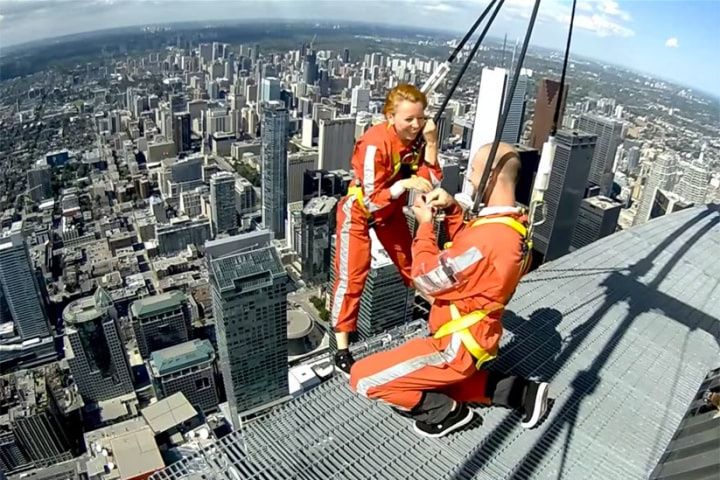 When it comes to a marriage proposal, one of the first things you should check off your list - after purchasing the ring, of course - is finding the perfect location. This can be tricky, especially if you don't know where to look. If you're having trouble nailing down the place to get down on one knee, we've got your back. From the great outdoors to their childhood home, the options are endless.
Here are a few of our favourite places to propose.
The great outdoors
Can't get enough of camping, canoeing and cottaging? We suggest heading into the great outdoors for your marriage proposal. Lucky for you, Canada is filled with babbling brooks, mountains, waterfalls and lush forests from coast to coast, so you won't have to stray far from home to find an amazing spot to drop down on one knee.
A place that gets your adrenaline pumping
If the two of you love to live life on the wild side, why not do something to get your adrenaline pumping before asking for your partner's hand? Bungee jumping, skydiving and the CN Tower EdgeWalk are all great options for you daredevils. Bonus! You'll have an awesome engagement story to tell all your friends and family members - proving that there's never a dull moment with you guys! Pro tip: use a fake ring or ask your jewellery designer for a prototype of the ring.
Your first date location
Harken back to the beginning of your love story by getting down on one knee at the location of your first date. There are fewer things more romantic than taking a walk down memory lane and we're positive your partner will feel the same.
A swanky restaurant
A restaurant is the perfect place to pop the question for foodies. Bring your partner to their favourite local eatery or a trendy new hotspot and get down on one knee during dinner or dessert. While you may be tempted to hide your ring in the champagne or cake, we suggest skipping it - you don't want your engagement to be tied to a hospital visit.
Home sweet home
You know what they say, "home is where the heart is" - so why not use yours as the location for your marriage proposal? If the two of you are low-key homebodies there's no need to plan an extravagant dinner out at a swanky restaurant, all you need is a few candles, an awesome soundtrack and a killer speech to do the trick. You don't even need to get out of your sweatpants to make it memorable.
Your vacation destination
Whether you're headed out west to experience the sights and sounds of Vancouver or are jetting off to Hawaii for a bit of beach R&R, vacations make for great marriage proposal opportunities. The two of you will be blissed-out and stress-free and adding a ring into the equation will only make your trip that much sweeter. Tip: you may want to invest in a place holder ring - you don't want the real deal to go MIA while gallivanting around islands or cities.
At their parents' house on a holiday
While you shouldn't steal the spotlight during events like anniversaries or baby showers, it's A-OK to plan your marriage proposal for a big holiday like Christmas. In fact, the weeks leading up to the holidays are among the most popular times to get engaged. Planning the proposal in your S.O.'s parent's house will ensure that the two of your are surrounded by loved ones when it all goes down. Word to the wise, you may want to let the family in on the details before hand so that they can help make it even more magical.
Pictured at top: Radzio proposes to Dianka while on the CN Tower EdgeWalk; via YouTube.