5 Tips for Nailing Your Christmas Marriage Proposal
Thinking of a Christmas marriage proposal? Here are the tips and tricks you need to absolutely nail your holiday engagement.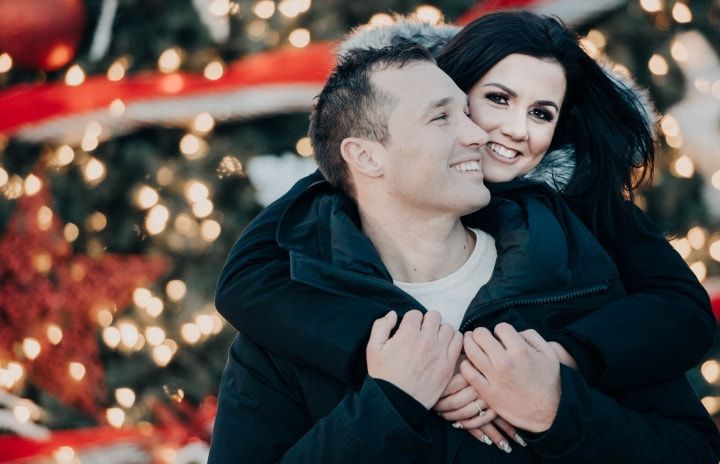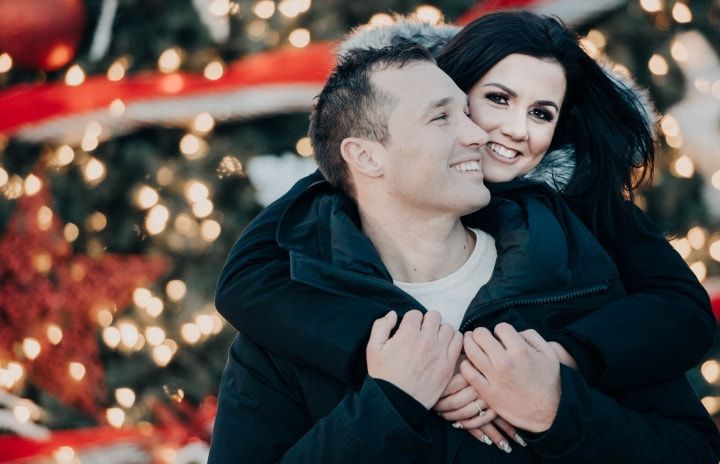 So, a Christmas marriage proposal is in the cards for you? Well, we've got a few ideas and tips you need to know. From timing it right to making use of the beautiful festive backdrops available, there are a few little things that are sure to take your Christmas engagement to the next level. If you're looking to make this holiday season one to remember, read on.
Here's how to nail your Christmas wedding proposal.
Time it right
As you may already know, timing is everything when it comes to marriage proposals. You don't want your partner to be stressed when you get down on one knee, so make sure they've taken care of all those important holiday tasks (you know, present buying and whatnot) before you ask them to be your hubby or wife.
Take advantage of your holiday schedule
There's a good chance you and your partner have a few days or even weeks off in the months ahead, so why not put that vacation time to good use? You may be able to squeeze in a destination Christmas wedding proposal or go away on a little celebratory trip once they've said yes.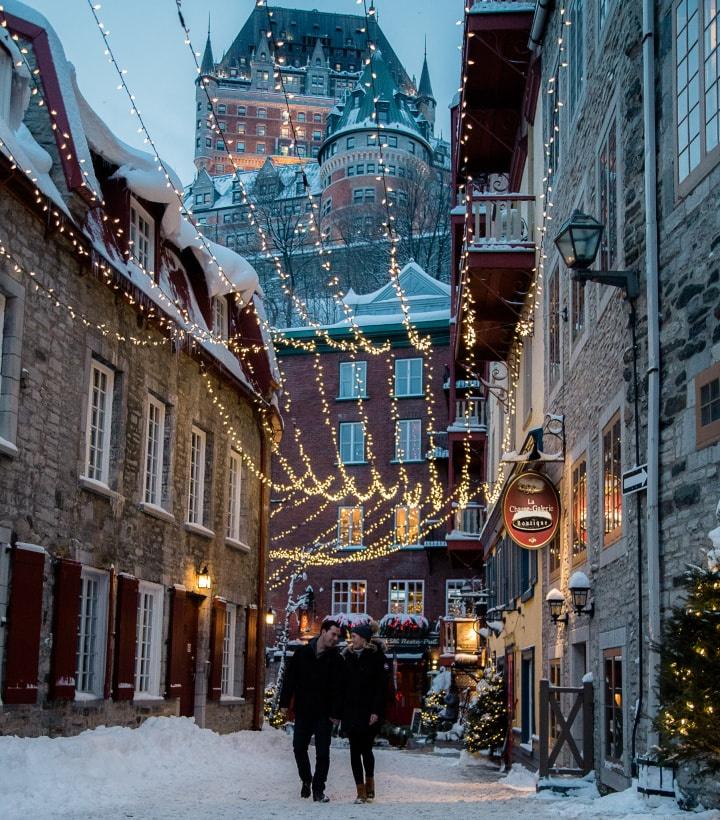 Get your friends and family involved
The holidays are awesome because they bring people together. Use this opportunity to your advantage and ask your nearest and dearest to play a role in your Christmas marriage proposal IRL or virtually. Alternatively, if you'd prefer something a bit more intimate, you can ask everyone else to join you for a dinner, Zoom call or mini celebration after you've popped the question. P.S. You'll want to make sure they know it's a secret, and maybe keep your lips sealed around people who might spill the beans.
Use a festive backdrop
Snow and blinged-out trees and roaring fireplaces, oh my! The holiday season has so many epic marriage proposal backdrops to choose from, and you should totally put them to use. Don't forget to take a few photos when you're officially engaged — you'll definitely want to include them in your wedding album (and probably share a few on social media).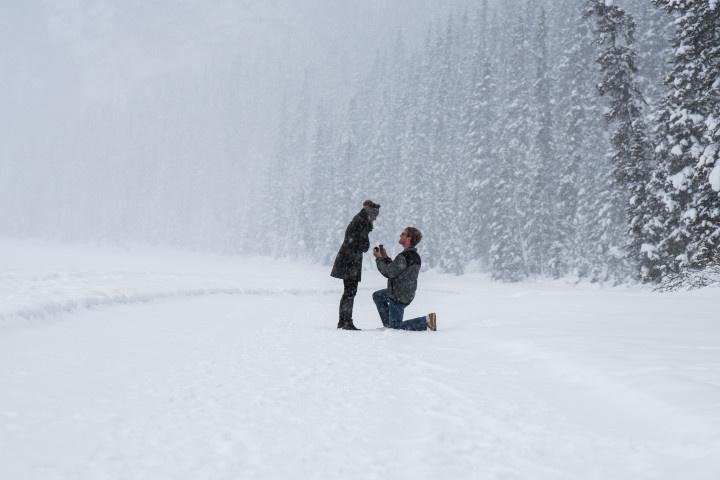 Don't up the cheese factor too much
It's easy to really play into the cheesiness of the season, and while we support being a bit corny, we urge you to not let all the holiday craziness outshine the beauty of your Christmas wedding proposal. While you can totally surprise your partner by wrapping their engagement ring up in a flashy gift box, you may want to skip hiring a carolling group and dusting them with faux snow as you drop down on one knee.
Capture your Christmas marriage proposal on film! Find professional photographers on WeddingWire. »