How to Include Your Families in Your Wedding Proposal
You don't have to fly solo for your wedding proposal! Rally your families and get them in on the action.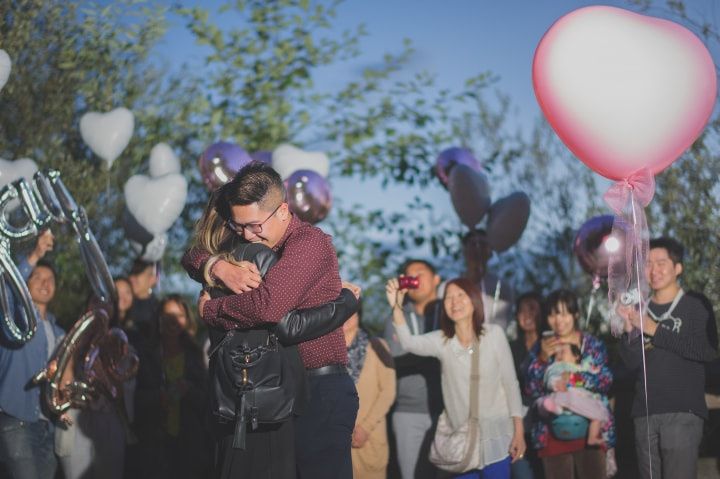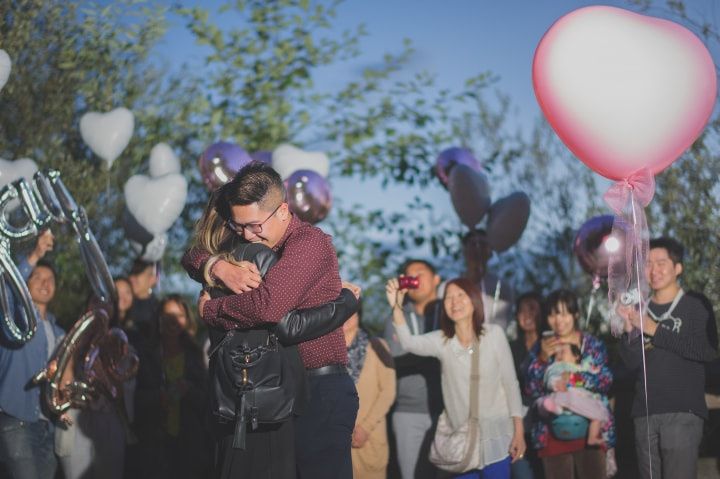 Proposing to your partner can be a pretty nerve-wracking experience, so you may want a shoulder (or a few shoulders) to lean on. Instead of going it alone, ask your families to be a part of your wedding proposal. Whether you want them to be there for the main event or have them help you put it all together, there are plenty of ways to include them in the action.
Here's how to include your families in your wedding proposal.
Do it over the holidays
The holidays are an awesome time to plan a family-filled marriage proposal! Everyone is guaranteed to be in high spirits and your partner probably won't suspect a thing - after all, what's strange about all of your relatives coming together to celebrate? P.S. this probably goes without saying, but make sure you get your hands on some champagne before the liquor stores close up shop for the holidays!
Plan a family vacation
Want to make your family vacation a touch more memorable? Work a wedding proposal into your itinerary. Now, your entire family doesn't have to be on the beach with you while you make your declaration of love, but they could be laying in wait at a nearby patio or bistro to celebrate. Bonus: you'll get to have a little one-on-one time to share with your fiancé(e) instead of going back to work ASAP.
Get them in on your surprise proposal
If you really want to surprise your partner, ask your families to tag along. Choose a proposal spot that has plenty of hiding room for your parents, siblings and other close relatives, like a park or public space. After you've popped the question, ask your nearest and dearest to swarm you with signs, flowers, and hugs - it'll make the moment that much more memorable. P.S. if you're going this route, you'll want to make sure your co-conspirators get to the destination extra early so that they can get into place before you arrive.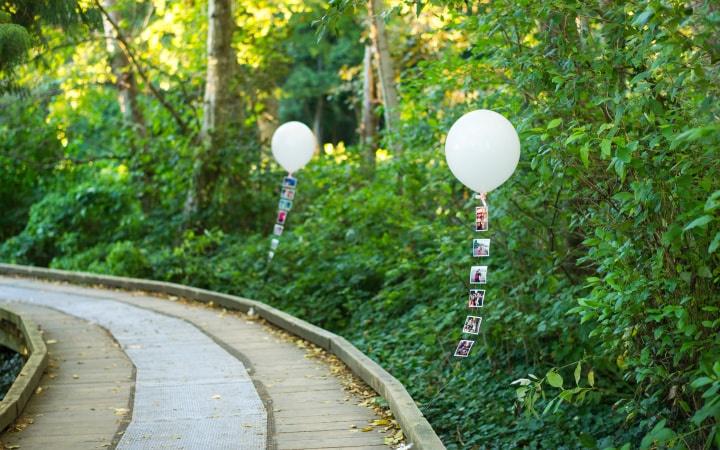 Ask them to help plan it
Want your marriage proposal to be extra intimate but still want to include your families in some way? Instead of asking them to join you for the moment you pop the question, invite them to get in on the planning. Ask for their help scouting wedding venues, writing your proposal speech and putting everything together. Not only will this make them feel included, it'll give you some much needed assistance (for free!).
Plan a post-proposal party
Another option for those who don't want to invite their families to the main event is to throw a party after the fact. Now, this doesn't need to be a massive soiree with balloons, bunting and more - it can be as simple as a family dinner at one of your homes. Tip: you can make this portion of your wedding proposal just as surprising as the engagement ring, just don't tell your new fiancé(e) who you have waiting for them!
Find a wedding photographer to document your proposal on WeddingWire »