How to Nail Your Engagement Announcement on Instagram
Ready to let your followers in on your big news with an engagement announcement on Instagram? Here's how to let them know that you #justsaidyes.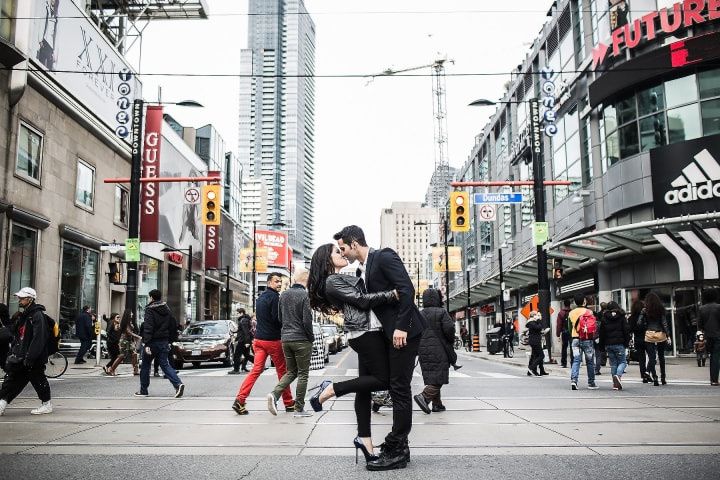 Naturally, you're going to hit your closest friends and relatives with the news of your engagement IRL. But what do you do once you've finished regaling your nearest and dearest with the story of your marriage proposal? Tackle social, specifically an engagement announcement on Instagram, everyone's fave photo sharing app. It's only natural to want to show off your new relationship status to your followers and let them know how #blessed you're feeling!
Here are some tips on how to post your engagement announcement on Instagram.
Hire a photographer
Even a selfie queen (or king) could use some help from time to time. If you want to catch the marriage proposal when it happens, ask a friend or professional photographer to sneakily snap some photos while you get down on one knee. Waiting until after you put a ring on it to snap your engagement photos? We still recommend hiring a pro. Sure, you could put your iPhone on a timer, but you probably won't get the same amazing results.
Incorporate some engagement swag
You know those times when you're online shopping and you see all those "He Put a Ring on It" sweaters and "Bride to Be" tops and think, "when on earth will I ever wear one of those?". Well, now's your chance! Sure, it may be a little cheesy, but proposal-themed swag is the perfect way to amp up your engagement announcement on Instagram.
Get crafty
From chalkboard signs to personalized mugs, there are plenty of ways to get creative with your engagement announcement on Instagram. We suggest spending some time scrolling through Pinterest to check out all your options and then hitting your closest Michaels for supplies.
Find your light
If you've ever tuned into an episode of America's Next Top Model you know that finding your light is essential. Doing your shoot indoors? Lighting is a bit easier to manipulate, especially if you've got professional gear at your disposal. However, if you're opting to do an outdoorsy photoshoot you'll want to stage it during golden hour (right after sunrise or right before sunset) for the best results.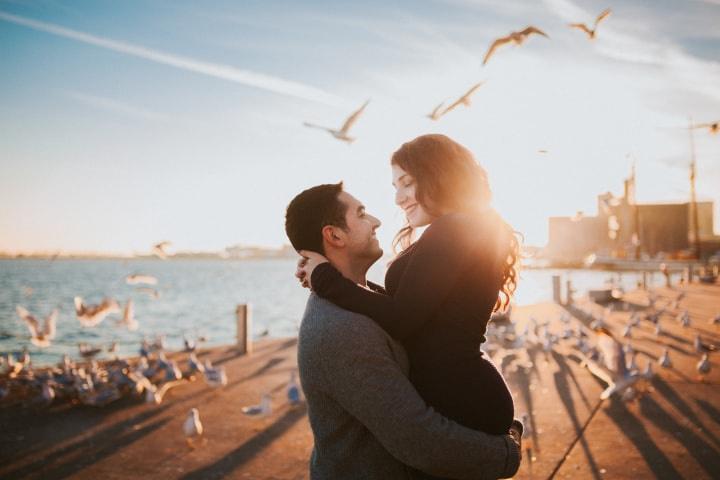 Expand your cast
Yes, you'll probably want to include yourself and your finacé(e) in your photo, but you don't have to limit it to just the two of you for your engagement announcement on Instagram. If it makes the picture extra special, why not add in a few extra faces. That could be your parents, your friends or even your canine companion.
Pose for the picture
Even if you're a little camera shy, channelling your inner model for the photo op is essential. Sure, we don't all have a Tyra Banks approved smize, but you can try your darndest. All that really matters is that you like the photo.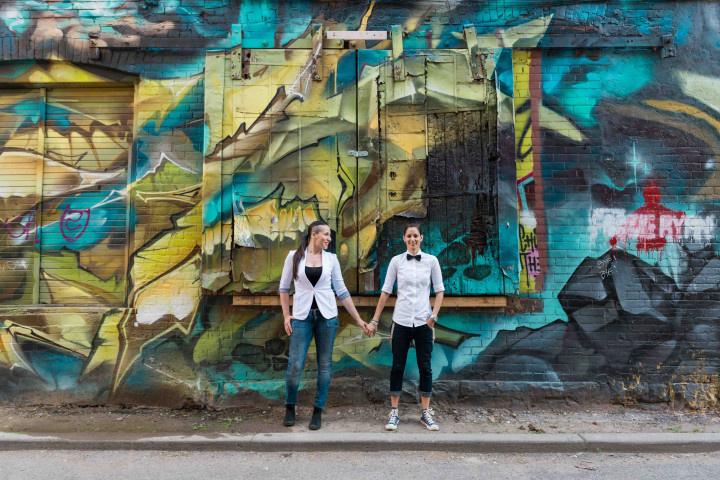 Perfect your caption
Now, engagement captions can be tricky. You don't want to make yours into a short novel, but you also don't want to leave out key details. Aim for something short and sweet that gets across how amazing the proposal was and how excited you are to say your "I dos".
Don't forget to hashtag
One of the best things about Instagram is the hashtags, so take advantage! Not only will your followers be able to see your news, but so will everyone else using the app (so long as your page isn't private). Need a little inspo to steer you in the right direction? Fan favourites include #engaged, #gettingmarried, #isaidyes and #futuremrs.
Capture the big moment! Find professional photographers on WeddingWire. »