How to Celebrate Your Engagement Without Throwing a Party
Engagement parties are definitely super fun, but there's more than one way for you to celebrate a proposal.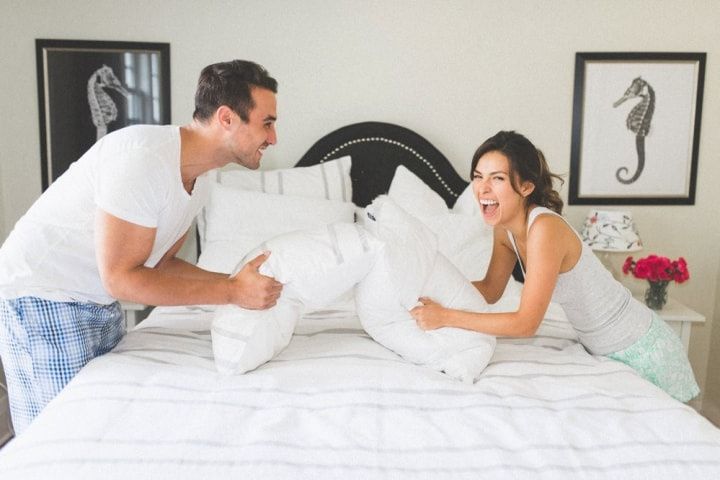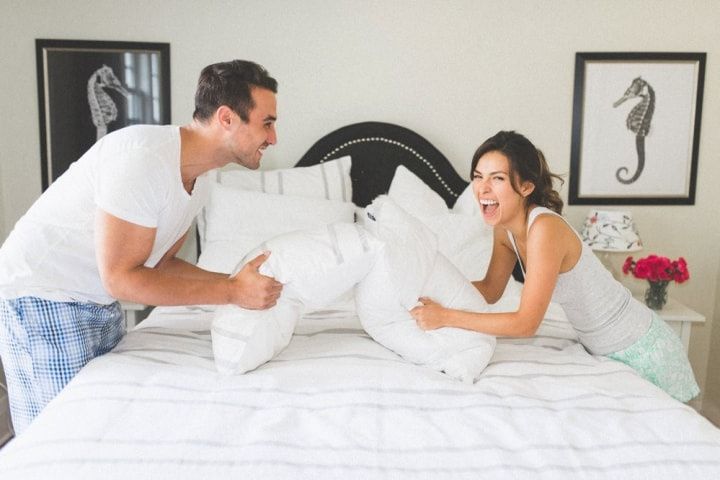 Congrats! Your wedding is officially on the horizon and you're probably more than ready to celebrate. If you don't want to throw a big engagement party with balloons, bunting and dozens of guests, that is A-OK. There are other ways to commemorate it. From scheduling a family dinner with your parents and soon-to-be in-laws to doing a game night with a few of your close friends, you've got options.
Here's how to celebrate your engagement without throwing a party.
Have a family dinner
Get your rents and your (almost) in-laws together for a good old-fashioned family dinner to share the news. They're your nearest and dearest, so they should be the first to know (definitely before your followers). If you're introducing them for the first time, we've got a few tips for you.
Do a photoshoot
Commemorate your new relationship status by striking a pose with your partner. You'll want to hold onto these memories forever. Bonus: this is great opportunity to test out a potential wedding photographer.
Share the news with your friends and followers
This one only takes a few moments, but sharing the news on social media is a great way to get every single one of your friends in on your celebration (which isn't exactly doable with a party). Find the perfect photo, craft a stellar caption with your engagement story and wait for those likes to roll in.
Get out of town
Taking a weekend-long vacation is a great way to celebrate as a couple before getting bombarded with love by your friends and family. Whether you want to rent a cottage in Muskoka for a few days or hop on a plane and leave the great white north is your call. Just remember, you've got a wedding (and a honeymoon) to save for, so maybe skip the seven-night stay in a five star luxury hotel.
Have a staycation
Turn your phones on airplane mode, put away your laptops and just enjoy each other's company in the comfort of your own home. Don't spend the time calling, texting and Instagramming - pop a bottle of bubbly, cozy up and really let the whole engagement thing soak in. This is a great option for homebodies who love to Netflix and chill.
Redo your first date
Take a walk down memory lane and visit the site of your first date. This is where it all began, so take some time to bask in the nostalgia.
Get some R&R
Consider this the calm before the storm. Wedding planning is fun, but it takes a lot of hard work. Before you're stuck spending your weekends scouting venues, heading to fittings, making appointments with your planner and doing tastings, get in a bit of rest and relaxation. Head to the spa with your S.O. and indulge in a couples massage and facials.
Treat yourself to wedding goodies
You just reached a major life milestone, so why not reward yourself? Yes, you just got an amazing new ring, but you could probably use a few other things too. Hit the mall and hunt down an amazing wedding planner or purchase that Feyoncé sweater you've been eyeing but never had a use for until now.
Host a game night
You don't need to have an all-out party to celebrate your engagement. Invite a few of your closest pals to your place and break out the Monopoly board. Don't forget to stock up on chips, dips and a few boozy beverages beforehand.
Stay organized with WeddingWire's FREE wedding planning tools »