10 Tips for Sharing Your Engagement on Social Media
Sharing your engagement on social media is a must, here's how to flawlessly share the news with your followers.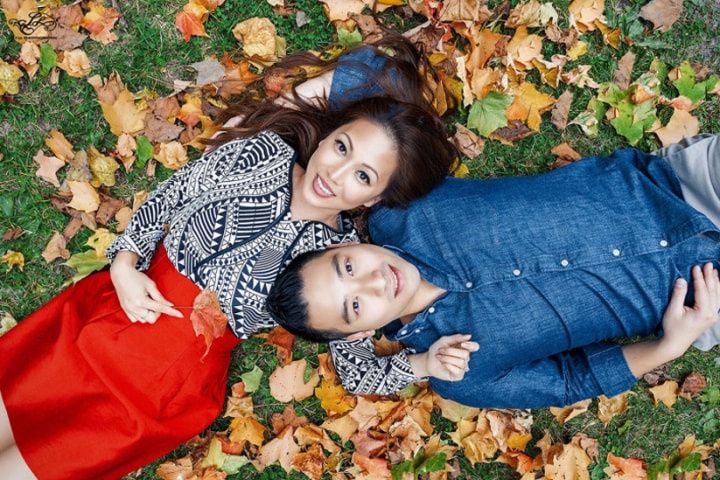 Congratulations! You're officially engaged. You've probably already taken photos of your engagement ring from every angle, snapped a few cute couple selfies and are ready to start tweeting, facebooking and instagramming to let the world know you're new relationship status. Well, before you start hunting for the perfect filter, we've got a few tips for you.
Here's how to share your engagement on social media.
Really soak it in
You shouldn't be whipping out your phone as soon as you S.O. pops the question. Really take the time to bask in your proposal and be there in the moment. You're only gonna get one, so enjoy it!
Tell your nearest and dearest before posting
You don't want your mom and dad to find out you're engaged via Facebook, so give them a call or pop by for a visit before showing off your new piece of jewellery online. Yes, it may be hard to wait - especially if you already have the perfect photo filtered and ready to go - but the most important people in your life deserve to know about it first.
DM your BFFs
The next step is letting your inner circle know all the little details. Sure, they'll double tap that heart on Insta in a second, but they want to know all the details (and I mean all). Send them a text, email or FB message or go the old fashioned route and drop them a line before you post a photo. They'll appreciate the one-on-one chat.
Take a breather
Once all your friends and family have heard the good news, take a step back. You're going to be repeating your engagement story a lot over the next few months, and starting out slow is key. This means you may want to take a day or two before showing off your new relationship status on social media, but it's so worth it.
Don't overpost
When scrolling through your engagement photos you may see one, two or twenty amazing photos that you want to share with the world. While they're all undoubtedly beautiful, you're going to have to narrow down the competition. Posting one photo per platform is the way to go. You don't want to overwhelm your friends with your good news - that's just asking for an unfollow.
Couple photo > ring photo
You may be downright obsessed with your sparkly new ring (and for good reason), but now's the time to showcase your relationship, not your jewellery. Post a cute engagement photo of the two of you and save showing off your bling for in-person meetups.
Keep the caption concise
Your second cousins, high school buddies and that girl you met at a party six years ago don't need to know all the nitty gritty details of your engagement. Keep things short and sweet instead of penning a short essay (even though it may be tempting). Simply write a few lines about the proposal, your relationship or how ecstatic you are, you can save everything else for face-to-face conversations.
Make it Facebook official
Well, you probably haven't done this in a while! It's time to switch your relationship status from "In a Relationship" to "Engaged". Don't forget to update again once you've tied the knot.
Keep your eyes the comments
While you could just post your photos and let the likes roll in, you probably want to see exactly who is giving you congratulations. This might help you craft your guest list when you start prepping and planning for your big day.
Say thank-you
You've probably received hundreds of hearts and thoughtful comments, so saying thank-you might seem like a bit of a burden. Good news, you don't have to reach out to every single friend and follower. Yes, if they posted a particularly heartfelt message you may want to respond, but there's no need to express your gratitude to every individual person who gave you a virtual thumbs up. Say thank-you by posting a comment on the original picture, that'll send the message to everyone who interacted with it.