7 Ways to Announce Your Engagement to Family and Friends
Have you recently just said yes and are looking for ways to spread the big news? We're here to help with these engagement announcement tips!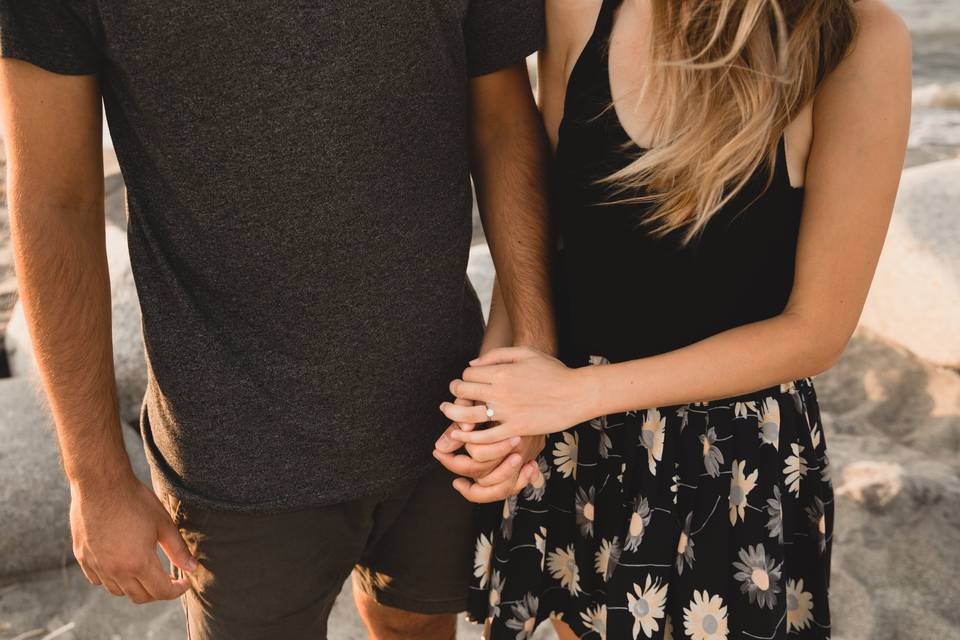 So you just said yes and are looking for ways to spread the big news? Your engagement announcement is the first step in your wedding planning journey and these days you have quite a few options for getting the word out there. From social media to an old-school newspaper announcement, check out these tried and true ways to let everyone know about your upcoming nuptials!
Here's how to announce your engagement to family and friends.
In-person (or by video chat)
First off, if you are looking for an intimate way to share the big news to family and close friends, then we suggest telling them in person (taking social distancing guidelines into account) or by video chat. You probably don't want them finding out about it on their Facebook newsfeed and you'll love seeing their expression as they see your new sparkler, too, so schedule a visit ASAP.
Phone
If you're too excited and want to share your exciting news quickly, then definitely go with the phone call tactic. This will still give you the personal feel of having a conversation rather than them reading about your engagement announcement online. Also, you can even video call to make it that much more personal!
Social media
Social media sites like Facebook, Instagram and even Snapchat have been one of the top ways engaged couples are sharing the news to friends and followers. From posting a cute selfie of you and your S.O. on Facebook to uploading a pic of your new rock for an engagement announcement on Instagram, these platforms are a great way to let everyone know about your exciting news! Bonus: Here are some adorable ways to show off your engagement ring on social media.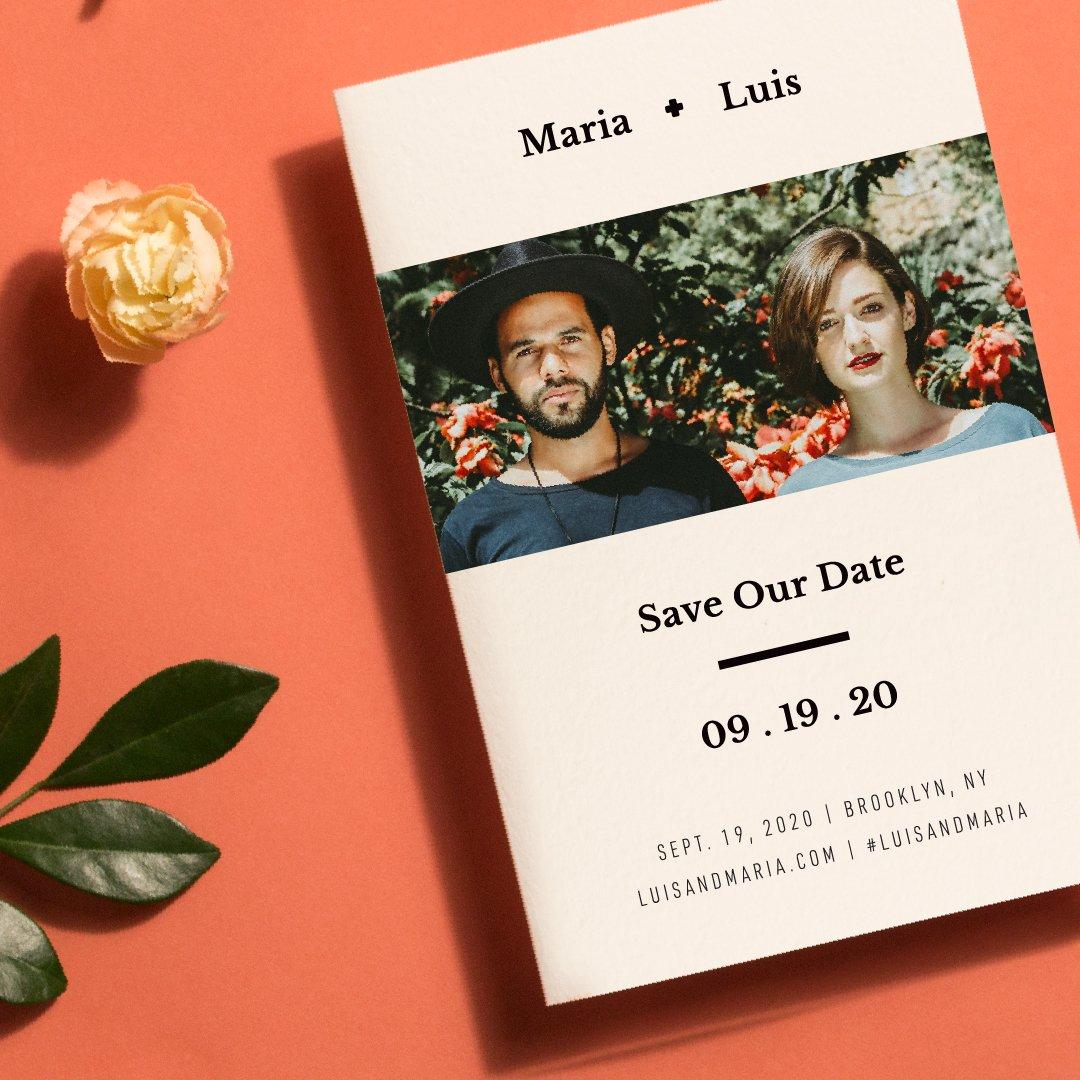 Save the dates
Sending out save the date cards to those people you plan to invite to your wedding is also a great way to announce your engagement. This is especially true for your loved ones who may not have access to social media. Save the dates also allow you and your future spouse to share your engagement photos, and most importantly, add your wedding date to their calendars! If you're feeling ambitious, you can even make a save the date video to send out by email and post online.
Newspaper
If you want to go old-school and commemorate the moment in print, then we suggest posting a newspaper engagement announcement. Friends, families and basically anyone in your hometown can read about your engagement with the help of their daily paper. A social notice in the Toronto Star classified section will cost about $70 for a day and small-town papers around $30. Don't forget to save a copy as a wedding keepsake.
Wedding website
Another great way to share the news is by creating your very own wedding website. That way you can include all the details, such as retelling how you met and how your S.O. popped the question and more. The best part? You can always update it throughout your wedding planning process and it's a great resource for guests!
Throw a party
This is the best option if you want everyone you are close with to celebrate with you as you share the big news. Engagement parties, which are usually thrown by your families or close friends, are perfect for formal engagement announcements. They also are a great opportunity to get both families together! Covid-19 guidelines might require that you hold a virtual engagement party, but this can also be a great way to let everyone know at the same time.
Set up your FREE wedding website on WeddingWire. Upgrade to Premium Design Plus for a custom domain name and to download your website as a keepsake. »