How to Customize Your Engagement Ring
Don't want your engagement ring to look like any other? Try switching things up with a custom design!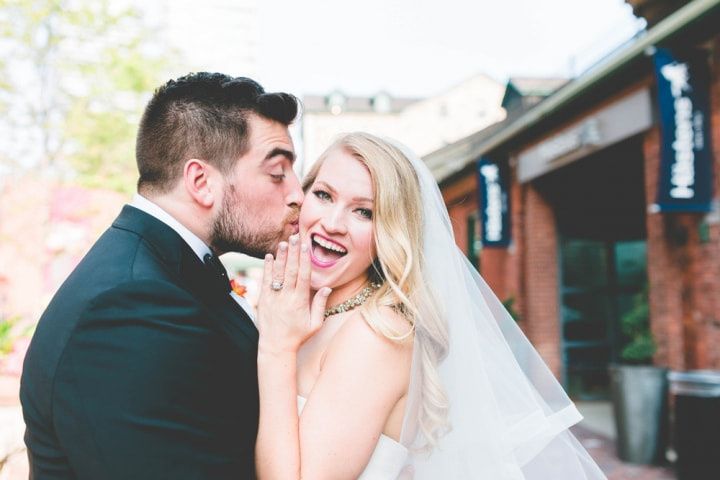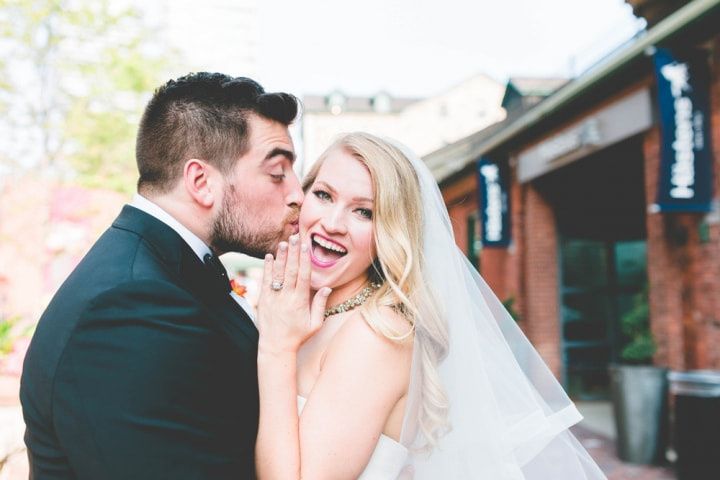 Engagement rings are special snowflakes, each one is different. If you're trying to figure out how to make yours stand out in a crowd, there are a few ways to do it. We sat down with Toronto ring designer extraordinaire, Aret Oymakas of Livia Diamonds, to get the scoop on making your engagement ring your own. From classic engraving to hidden bands, there are a few ways to add personal touches that will infuse your ring with some sentimentality.
Here's how to customize your engagement ring.
Brainstorm
To make your ring one of a kind you'll need to start off with some good old-fashioned brainstorming. This doesn't mean you need to have a complete vision for your ring, just a hint of inspiration to get the ball rolling. We recommend scrolling through Instagram, clipping photos out of magazines and surfing the web to kick things off. Bring your findings to your ring designer and they'll be able to make some solid suggestions with your price point in mind.
Pick your metals
Rings are made of 7 or 8 pieces, so there are plenty of opportunities to switch up your metals. While solid coloured bands tend to be the most popular, you may want to stray from the beaten trail for the sake of individuality. From the prongs down to the shank, everything can be customized with a different type of metal. Whether you want to mix things up with rose gold prongs or add a subtle silver inner band, it's up to you.
Try a different stone
Diamonds may be a girl's best friend, just remember, they are not the only option out there. If your soon-to-be fiancé(e) is into other jewels, you can use swap out the classic clear stone for something with a little more oomph. Sapphires, emeralds, rubies and other precious stones are great stand-ins. If you love diamonds but aren't willing to pony up your life savings, try moissanite. It's a lab-created stone that costs a fraction of the price of a diamond but looks almost exactly the same.
Double up
Why have one ring when you could have two? Oymakas, along with other jewellers, creates rings with a hidden band inside. The inner ring typically features an antique milgrain design, differentiating it from the outer band. It can be made with a different metal as well and include subtle details like stones and monograms.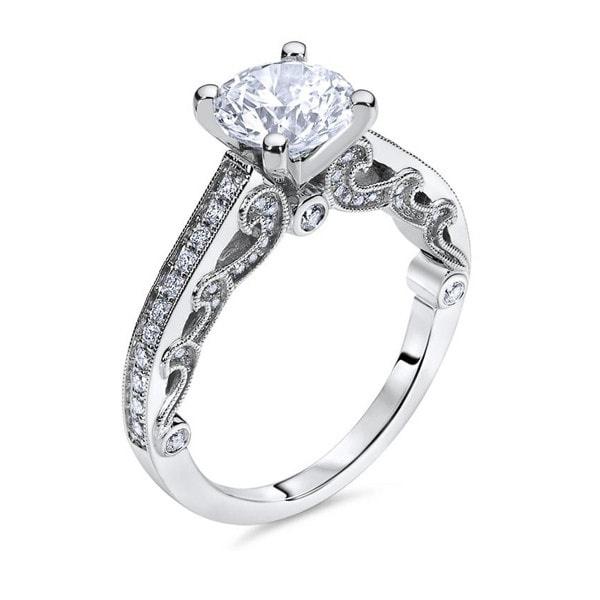 Consider adding a message
Whether you want to throw in your monogram or include a short and sweet message, there are a few ways to go about it. The old and faithful route is by adding some engraving on the interior of the band, which Oymakas admits he still does a lot of. If you're looking to go the extra mile and try something different, you can have your monogram or initials built into the actual band or include them on a second band within.
Include a hidden detail
Want to make your ring unique? Add a hidden detail. Skilled jewellers like Oymakas can make things really personal with some subtle, yet meaningful, flourishes. His portfolio includes a design that resembles Cinderella's carriage, a band with an itty bitty CN tower on the side and a few rings that feature pint-sized details like flowers. He makes a prototype first so you can try on your design before the actual ring is made. The world is your oyster when it comes to creating your perfect ring, so feel free to think outside the box. Work closely with your designer to find something that is subtle, beautiful and reflects your relationship.