10 Times When You Shouldn't Wear Your Engagement Ring
While your engagement ring should be part of most of your ensembles, there are a few times you'll want to put it aside for safekeeping.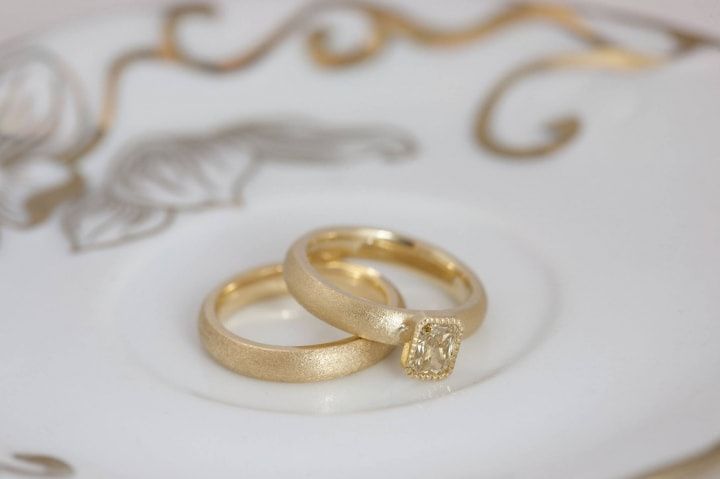 So, you got some shiny new bling and you never ever want to take it off. Totally understandable! This isn't just your average trinket - it shows your S.O.'s love, affection and commitment, making it a billion times more valuable. However, you may want to think twice before mentally supergluing it to your finger. Your engagement ring is probably the most stunning piece of jewellery you've ever owned, so you definitely don't want to risk losing or damaging it.
Here are a few times you shouldn't be wearing your engagement ring.
When you're going swimming
Plan on going for a dip? Leave your ring at home. If you lose your ring in a lake or ocean, you probably won't be getting it back (not everyone can spot a diamond like Kylie Jenner). On top of that, salty or heavily chlorinated water can really damage your bling, so it's best to leave it behind
When you're cooking
If your idea of a gourmet meal is Toaster Strudels, you can probably skip removing your ring while you're in the kitchen. However, if you feel like channeling your inner Ina Garten, you're going to want to remove it. Food can get stuck in your band when you're kneading, mixing and chopping, so it's best to put it away while you create your culinary masterpieces. Pro tip: If you cook for a living (or have another profession that would prohibit you from wearing your ring) invest in a chain and wear it as a necklace while working.
When you're working out
While a quick run on the treadmill won't affect your shiny new bauble, you may want to skip wearing it if you plan on doing a more aggressive workout. Hitting it against hard surfaces or catching it on equipment can wreak havoc on your ring.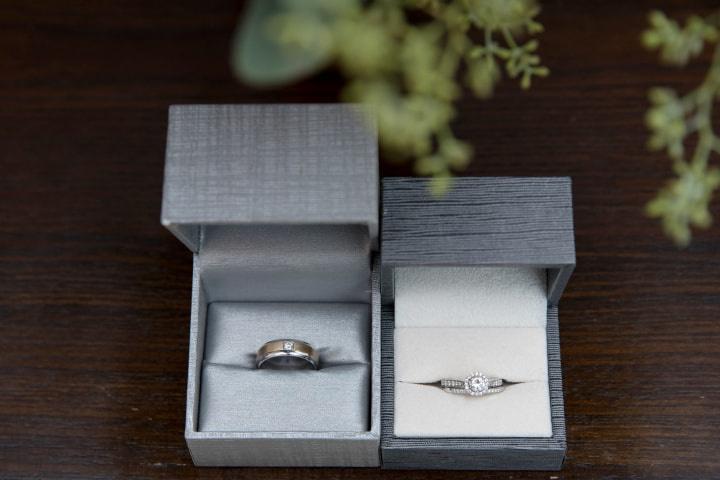 When you're sleeping
Jewellery boxes and ring dishes exist for a reason! While most of us like to think we sleep like baby angels, that's usually not the case. Tossing and turning can really wear down your ring, causing the prongs around your diamond to loosen or other minor damages to take place. So, before you go to bed, remove your ring and put it by your bedside for safekeeping.
When you're travelling
If you're going on a vacation, it may be a good idea to leave your ring at home - especially if you plan on doing more adventurous activities. It's easy to lose jewellery when you're ziplining, bungee jumping or surfing.
When you're doing housework
Have you decided that your lawn needs some TLC and want to spend your day weed whacking? Or, perhaps you think your living room has bad feng shui and requires some serious furniture rearranging? Before you get down to business, remove that ring. It's easy to lose or harm your bling while doing housework, and you don't want that!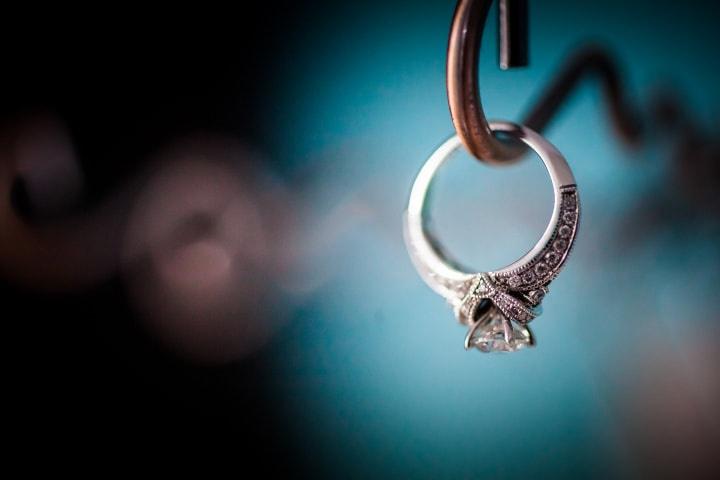 When you're washing dishes
You don't have to remove your ring to load up the dishwasher, but if you plan on plunging your hands into soapy water, it's best to leave it to the side. You don't want to scratch it on a stray piece of cutlery or let the drain swallow it whole. If you're forgetful (or just don't want to take it off), you should probably invest in a pair of rubber gloves.
When you're showering
A surefire way to dull your ring's sparkle is by bringing it into the shower or tub with you. All that scrubbing and soaking can really do a number on your band (heavy-duty exfoliants may even scratch it!). Leave it in your jewellery box while you freshen up so that it stays in tip top shape.
When you're putting on moisturizer
Don't slip that ring back on as soon as you hop out of the shower! While your skin may need body butter's help, your ring definitely does not. Wait until you've finished applying all of your lotions and potions so that you don't risk building up any gunk behind your band.
When you bring it in for maintenance
Even the most perfect ring requires maintenance every now and again. You don't want to lose your bling thanks to a loose prong or broken band, so take it to your jeweller to get fixed if you start seeing any signs of wear and tear. Pro tip: this service is usually free or discounted if you visit the place where your ring was purchased.