6 Major Engagement Ring Shopping Don'ts
Need some direction in your quest for finding the perfect engagement ring? Here's the pitfalls to avoid.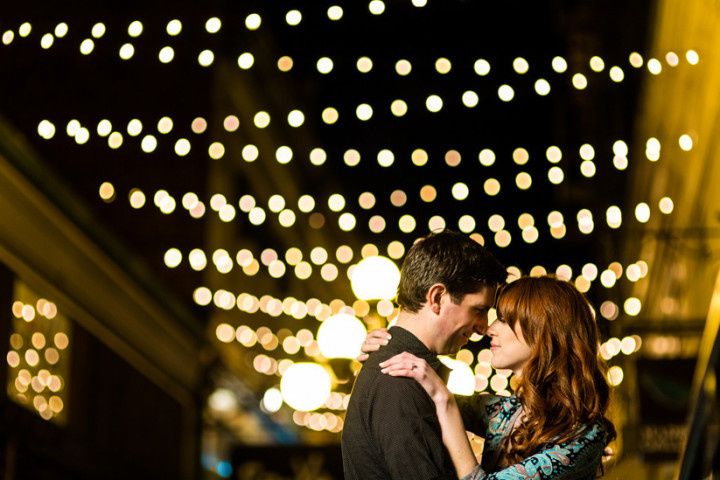 So, you've got the champagne ready, you've got the proposal planned and you're just about ready to pop the question. So, what's missing? The engagement ring, of course! Before you hit the shops to hunt down a stunning sparkler for your S.O. we've got a few notes for you to help you avoid any shopping pitfalls.
Here are some major engagement ring shopping don'ts.
Don't focus on your style - focus on your partner's
It's easy to use your own style as a compass, since you're the one doing the shopping. But, here's the issue: you're not the one who'll be wearing the ring. Take note of the kind of jewellery that your fiancé(e) rocks religiously and use that as your jumping off point. Some ladies prefer daintier jewels while others like more extravagant, statement pieces.
Don't feel pressure to stick with tradition
Traditionally, an engagement ring involves silver or gold band and a diamond or two, but if that's not your partner's taste, don't be afraid to stray from the status quo. There are plenty of other metals and stones that are just as beautiful. So, go ahead - get out that rose gold and opal number or gunmetal and garnet ring.
Don't stray from your budget
There's no doubt about it, rings are pricey little things. If you see a gem that really catches your eye, you may be tempted to splurge a few extra (hundred) bucks, but you shouldn't buy beyond your means. Remember, you'll be planning a wedding in the upcoming months, and you'll need to save that cash for venues and vendors.
Don't be afraid to ask for help
Engagement ring shopping ain't easy. This pint-sized piece of bling is probably the most expensive and important gift you'll buy your S.O., so there's a lot of pressure to get it perfect. Thankfully, your friends, jeweller and fiancé(e) are probably more than willing to lend a helping hand. If you don't want to ruin the surprise and ask your partner for style tips, turn to their BFF and bring them along for consultations (they probably knows their pal's style inside and out).
Don't guess your partner's ring size
Okay, so your partner is probably going to need to get the ring fitted no matter what, but you shouldn't play the guessing game when it comes to sizing. They'll probably want to give it a test drive as soon as you propose, and you don't want it falling off her finger halfway through celebrating. Unfortunately, you can't really eyeball a ring size, so snag a piece from her jewellery box and bring it to your jeweller for reference (just don't forget to put it back where you found it, or she might suspect something).
Don't forget about insurance
An engagement ring is a pretty big investment, so you'll want to protect it. Get that baby insured as soon as possible to avoid any potential disappointment later down the line. Your insurance company should be able to handle all the nitty gritty details, but they'll need an appraisal to get the job done. You should be given one upon purchase, but if not, you can always return to the store or have them send you a copy.