10 Adorable Proposal Videos From 2016
Are you looking for a little bit of marriage proposal inspiration? Let these guys show you how it's done.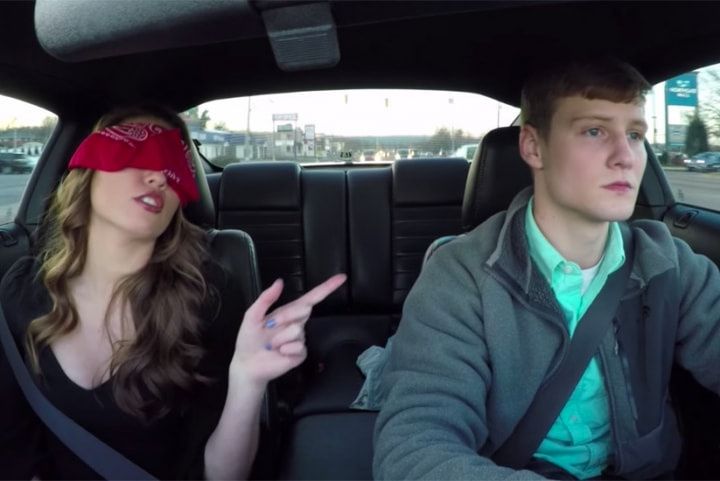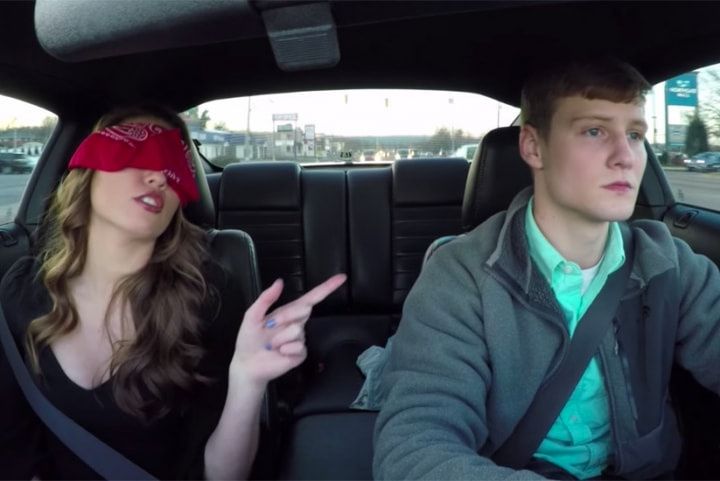 2016 saw its fair share of aww-worthy marriage proposals and, lucky for us, many lovestruck gents brought cameras along for the ride. From romantic canyoneering trips to faux art exhibitions, these boys have really set the bar high for anyone popping the question in years to come. If you're on the hunt for a little proposal inspo, use these videos as your guide.
Here are a few adorable marriage proposal videos from 2016.
Seth & Nicole
Seth and Nicole have a bit of an unorthodox love story. The pair first crossed paths while canyoneering in Moab, when Nicole made a rappelling blunder that lead her to literally fall into Seth's arms. On the one year anniversary of their first date Seth brought her back to that same canyon, this time to propose. Watch as he pops the question on the spot where they first locked eyes.
Nico & Mikey
Ever seen a flash mob emerge while you were doing your thing on the elliptical? Me neither. But these guys have! Nico popped the question at the gym where he and Mikey first met. Watch as he does his thing to Beyonce before getting down on one knee.
Lui & Maddy
Though you don't get to hear much about their backstory, the video speaks volumes. Watch Lui help Maddy repel down a rock climbing wall into an alcove filled with fairy lights and flower petals. This short and sweet vid will have you breaking out the kleenex and wishing you were a part of it all.
Jason & Simone
Jason really flexed his creative muscles while planning his proposal to Simone. He assembled a faux art exhibition filled with actors who posed as guests, waiters and photographers. All the art in the show was Disney themed, which fit the bill perfectly as Simone is a Disney fanatic. In the lower portion of the gallery Simone found Disney-ified images of their relationship, candles and, of course, Jason. Watch as he makes her fairytale dreams come true.
Kornelius & Rachel
Kornelius went the extra mile when planning his proposal to Rachel. He set up an elaborate photoshoot, complete with a professional photographer, props and a helicopter to pop the question. You'll want to stick around to the ending with this one.
Stephen & Jessica
We've all seen those precious BuzzFeed videos where couples play little games to show how strong their relationships are. Well, Jessica thought she was going in to film one of those, but Stephen had something else in mind. Watch as he surprises her by replicating his favourite memory with her right there in the BF studio.
Jerry & Dee
Vlogging duo Jerry and Dee are used to filming their lives, so Dee didn't think anything was out of the ordinary when Jerry started filming her on his birthday. Watch as the event turns into an even bigger milestone for the couple.
Brenden & Kaley
Brenden took on the role of Prince Charming to woo the girl of his dreams with this proposal. Watch as Kaley, an actor who plays Belle in a reproduction of Beauty and the Beast, gets the surprise of her life when her boyfriend (not an actor) makes an appearance on stage. Hint: it ends up being more than just a stellar duet ;).
Jake & Gracey-Hope
Gracey-Hope may be a little psychic as she had a premonition about her engagement the night before it all went down. However, she probably didn't think it would happen like this in her wildest dreams. Watch as Jake proves his love for his lady with a forest filled with photos and a sparkly ring. Start using your cameras, guys! This is one for the books.
Tony & Alexis
In honour of Valentine's Day, Tony planned Alexis' dream day. He cooked up an itinerary that included manicures, dining at her favourite restaurant and a spa trip. You can probably guess what the cherry on top of the whole event was, but you'll definitely want to watch it unfold.
Here's everything you'll need to know before purchasing an engagement ring »