Your Wedding Day Transportation
People need to go places on your wedding day. Here are some suggestions for organizing transportation.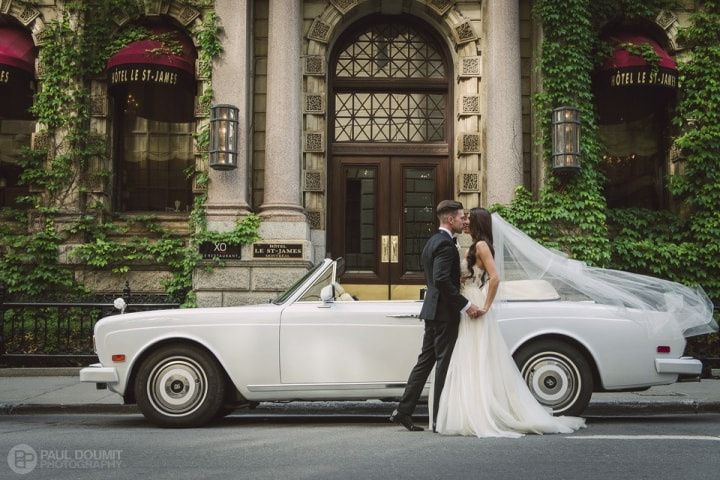 How will you, your wedding party, and your guests be getting to your wedding ceremony? Will the wedding reception be held at the same place, or will everyone need to get from one to the other somehow? Are you planning an after-party, maybe? Or are you sticking to the tradition of "getting away" while your reception is still in full swing? All of these scenarios require a wedding transportation plan for moving people – maybe just the happy couple, maybe the entire crowd - so you need to think about and allocate budget for transportation rentals. It can be a great way to inject some personality into your wedding day, so think outside the box!
Here are some factors to consider when planning wedding transportation.
Your Guests and Attendants: Are there many from out of town, and if so, where are they staying, and will they have their own cars? Are there elderly or disabled guests with special transportation needs? How many guests altogether? How big is the wedding party?
Your Venues: How many are there (could be as many as three, if you have an after-party)? How far apart are they? How far do people have to travel to get there or get home?

Your Plans: Will there be time to kill between the ceremony and reception? Will alcohol be served, making safe driving an issue?

Your Wedding Style/Theme: Your wedding transportation choices should reflect this, and can also be a fun element.
Your Budget: What can you afford?


Wedding Transportation Ideas
Now, keeping all of that in mind, check out some of these wedding transportation ideas. They might appeal to you, or inspire one of your own.
Feet. If the reception venue is within walking distance of the ceremony, for example, you could plan a little parade from one to the other. Guests could blow bubbles or make noise (whistles? jingle bells?) to add to the fun. Provide alternatives (wheelchairs? a golf cart?) for those unable to walk that far. You could supply wagons to pull the little kids in.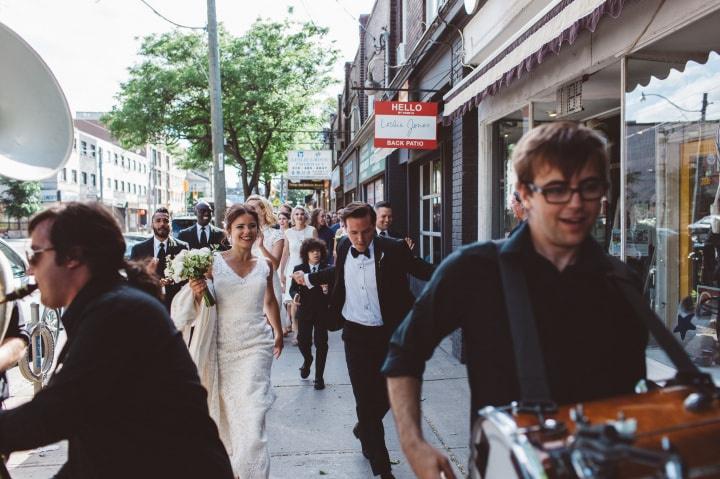 Bicycles. How about a fleet of bicycle rickshaws? Or maybe one bicycle-built-for-two for the couple's getaway?
Horses. Riding on one may be an option for some (that would make a dramatic getaway moment), but we're thinking horse-drawn. A carriage, or a sleigh, or maybe even a hay wagon, if that fits your theme.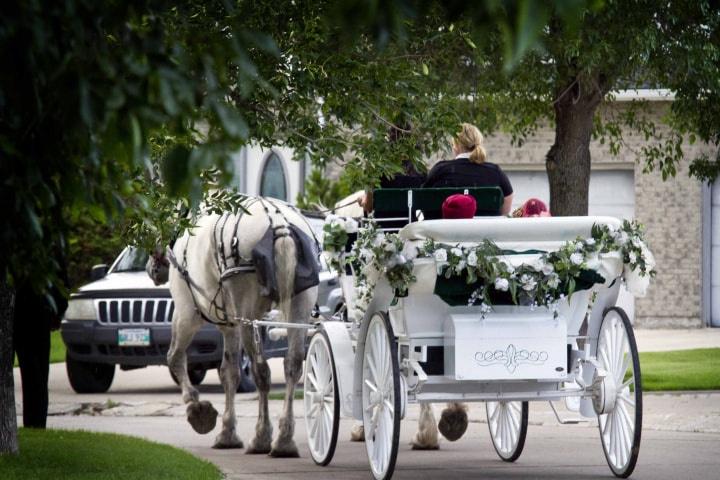 Limos. A classic, of course. Even here, there are choices: one, or more? A vintage Rolls Royce for two, or a stretch Hummer for the whole wedding party? Don't forget the just-married sign.
Cars (special ones). You could rent or borrow antique or vintage cars that complement the style of your wedding.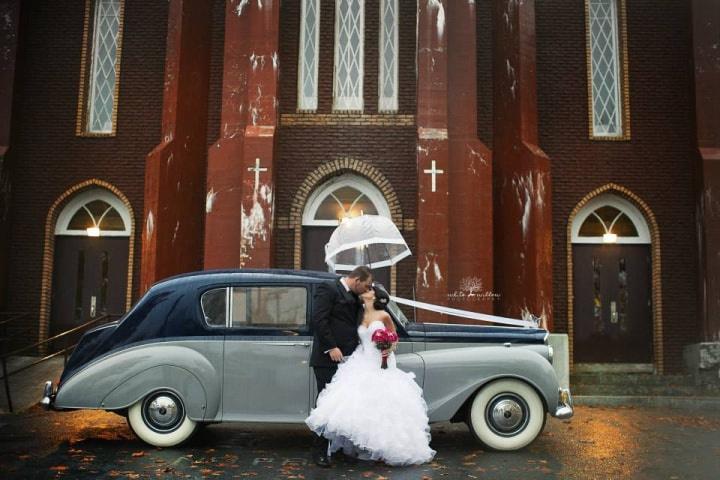 Cars (ordinary ones). If guests will be driving their own cars, there is still much to consider. The two biggies are parking and safety. Make sure there is enough parking available and let guests know where it is. Prepaid vouchers or a valet parking service might be a nice touch. Promote safety by insisting on designated drivers (maybe offer a special DD mocktail?) or arranging for taxis.
Buses. City buses, yellow school buses, antique trolley buses, double-decker buses, Greyhound buses... A chartered bus (or two or three) is a great way to move lots of people around. If you're booking a block of hotel rooms for out-of-town guests, inquire about shuttle buses. If there is time to kill during the day, how about a sightseeing bus?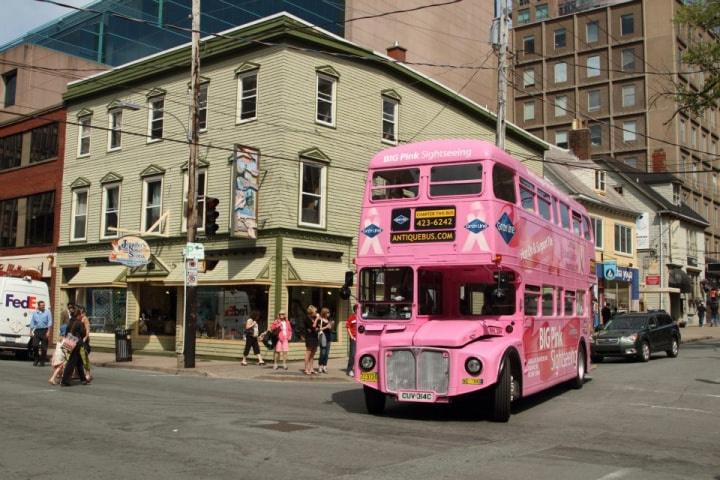 Taxis or other ride services. Useful for guests from out of town, or for getting the gang to the after party, for instance.
Golf carts. If you're getting married at a resort or golf course, a fleet of golf carts might be the most practical option for making your away around the property.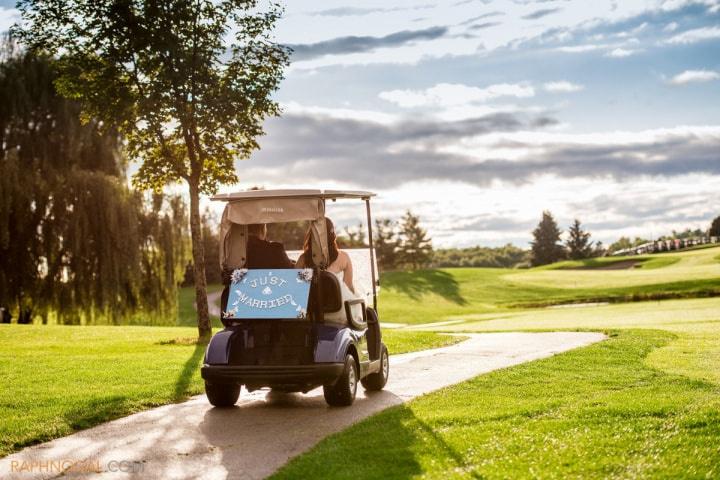 Other motorized vehicles. An antique or vintage truck? A tractor? An electric scooter? Vespa? Motorcycle, maybe with a sidecar? or snowmobiles?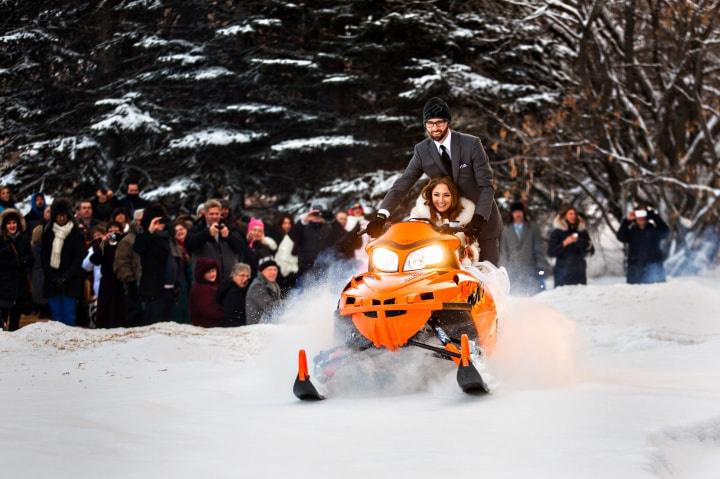 Boats. What if you arrive for your lakeside ceremony in an antique rowboat? Or make your getaway in a speedboat? You might charter a party boat for the reception, or give guests vouchers for the ferry to your island venue.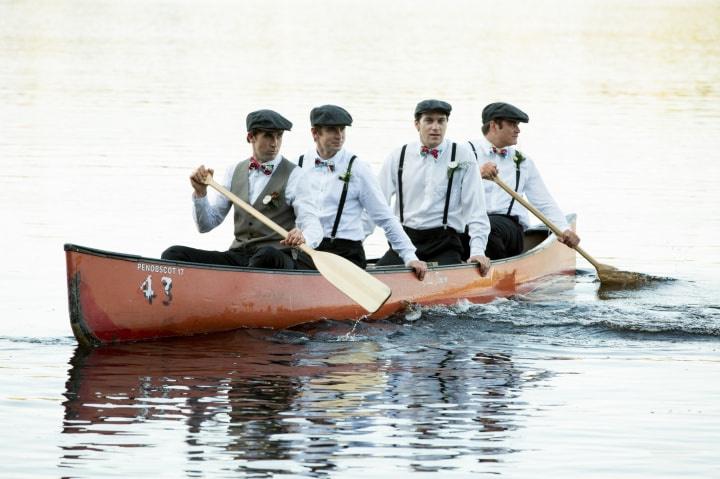 Aircraft. A helicopter or sea plane would make for a dramatic entrance or exit.