5 Major Wedding Transportation Don'ts
Avoid these major wedding transportation pitfalls and getting to and from your venue(s) should be a cinch.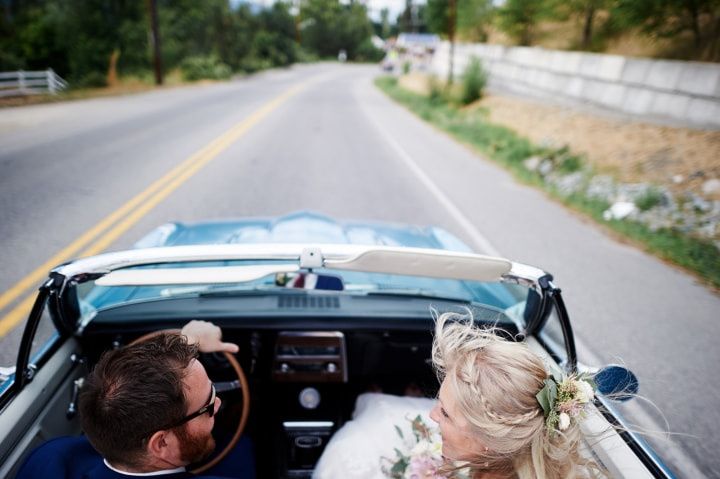 So, you're ready to start plotting out the details of your wedding transportation? Well, before you sit down with any potential vendors, there are a few things you need to know. Yes, you're probably familiar with the basics, but do you know what to avoid? We've created this crash course on the big no-nos so that you can ride off into the sunset without a hitch.
Here are a few major wedding transportation don'ts.
Don't forget to book all of your rides
This may seem like a no brainer, but you'll need to make sure you have wedding transportation to and from all of your venues. If you have different ceremony and reception venues, make sure you have a plan to get from point A to point B. If you're throwing an after-party at a bar, book a car to get you there and back to your hotel at the end of the night. Pro tip: you'll want to download Uber and/or have a few taxi company numbers saved just in case.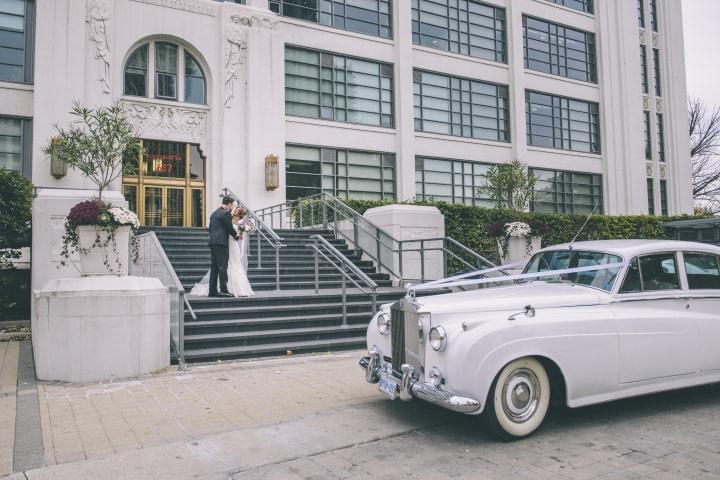 Don't feel the need to stick to the status quo
Yes, town cars and limousines are totally wedding-worthy options, but they're not exactly original. If you're aiming to add a little personality to your big day, play off your wedding theme and try something off the beaten trail. For example, if you're having a barn wedding, why not drive in on a tractor? Or, maybe you've booked a stunning castle wedding venue? Embrace your inner Cinderella and Prince Charming and ride in on horse-drawn carriage.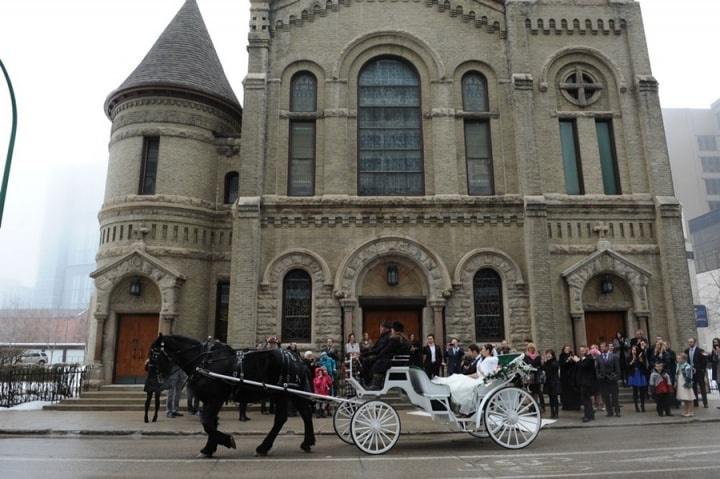 Don't break the bank
Only 2% of your total wedding budget should be put toward wedding transportation, so don't overdo it. If you need to cut wedding transportation costs don't take a stretch limo to and from your venue, opt for something a bit more budget-friendly, like a pair of cruiser bikes or an Uber. Honestly, what matters most is that you show up on time, not the kind of ride you show up in.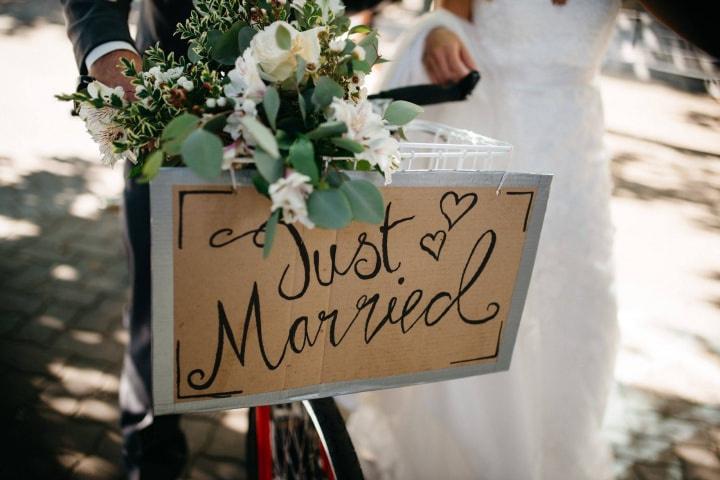 Don't leave your entourage hanging
Now, it's not 100% necessary to book shuttles for your guests or even your wedding party, but it is a nice gesture (and will ensure that everyone arrives at your wedding on time). Whatever you choose to do, you'll want to make it clear to all of your guests whether or not you will be providing wedding day transportation or whether they'll have to arrange it for themselves. We suggest adding the info to your wedding website's FAQ page and telling your inner circle in person or on the phone.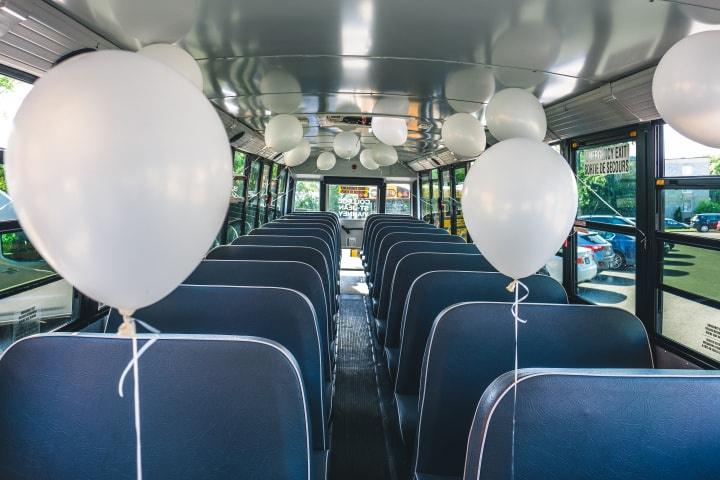 Don't forget to stock your vehicle
Even if the drive isn't long, you'll want to make it special. Think of your ride as the party before the party and plan accordingly. A pump-up playlist, a bottle of champagne (if it's allowed) and some snacks for the road are just a few of the essentials you'll need.
Find wedding transportation rentals on WeddingWire »