28 Unique Wedding Entertainment Ideas Your Guests Will Love
Want to wow your wedding guests? We've got some wedding entertainment ideas that will add that extra oomph to your celebration.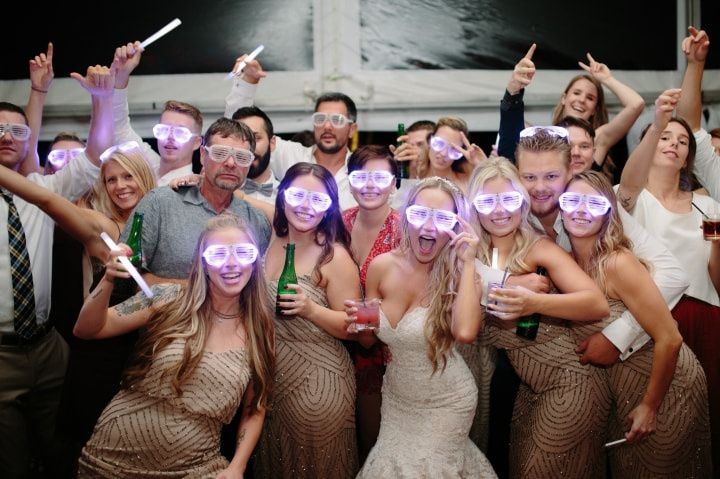 You'll want to get your family and friends mixing and mingling and planning that little something extra to entertain your wedding guests will have them talking about your wedding for years to come. From a parade through your neighbourhood to decorating your guests with flowers, we have some unique wedding entertainment ideas to get the celebration started and keep the party going until the wee hours.
Here are 28 unique wedding entertainment ideas your guests will love.
Decorate your guests with flowers
Here's a unique wedding idea we love (and your guests will too!). Willow & Stems in Toronto will set up their stunning Fun Flower Stand and decorate your guests with fresh flower accessories including corsages, boutonnieres, flower crowns, flower hairbands or flower hair combs.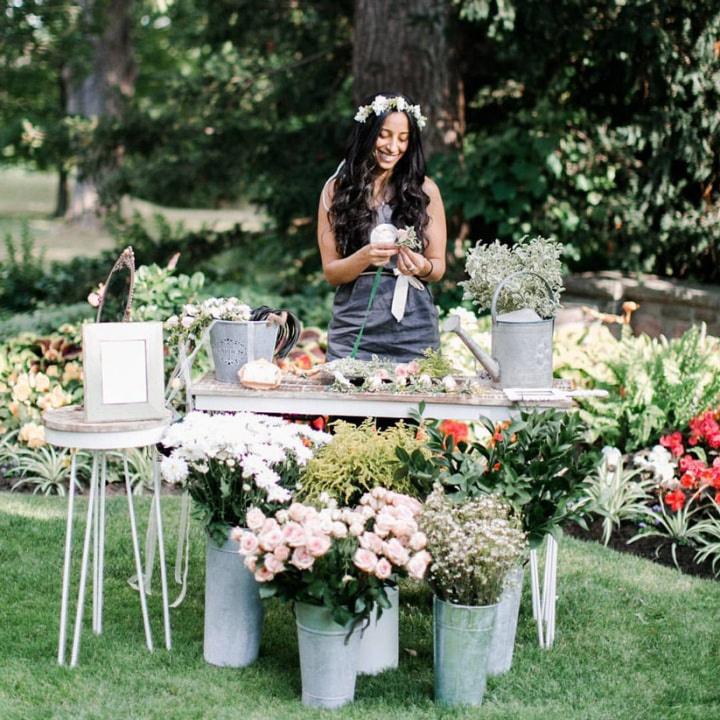 Choreographed dance
itsadanceparty will help you perform a dance routine that's sure to get a good reaction from the crowd. This couple teamed up with wedding party members and close friends from all corners of the country to learn this dance via online video lessons before the big day and then held a big group rehearsal the day before the wedding.
Party gear
Hit up your local party store for glow sticks, sunglasses, beads and other party favours.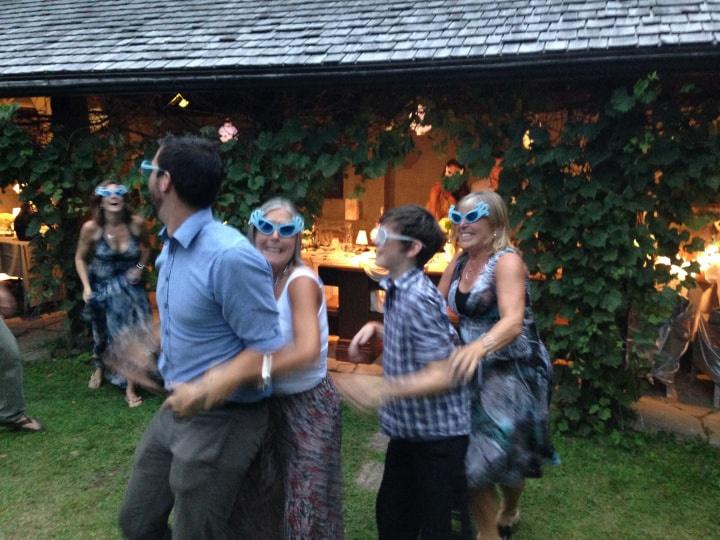 Art installation
Spoken For Rentals believes in bringing some soul to your event with colourful, custom art installations. Their whimsical backdrops and banners will dress up any venue.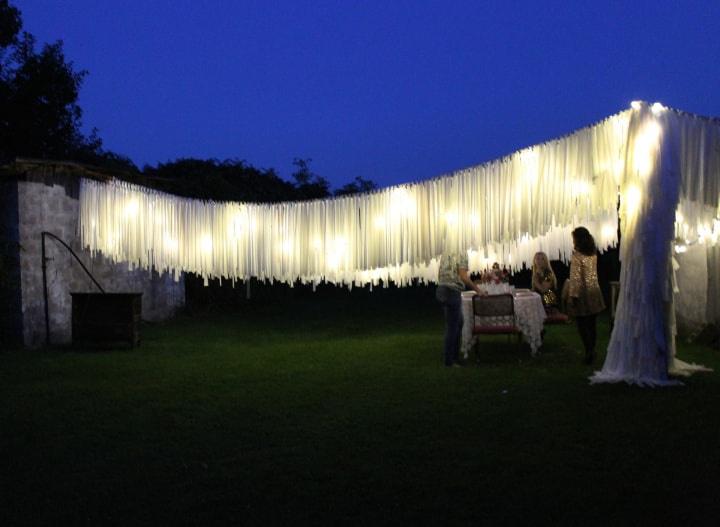 Plan a parade
Here's a wedding entertainment idea that's sure to get the celebration started. This couple had a New Orleans style parade from their backyard ceremony to their restaurant reception venue through their Leslieville neighbourhood in Toronto.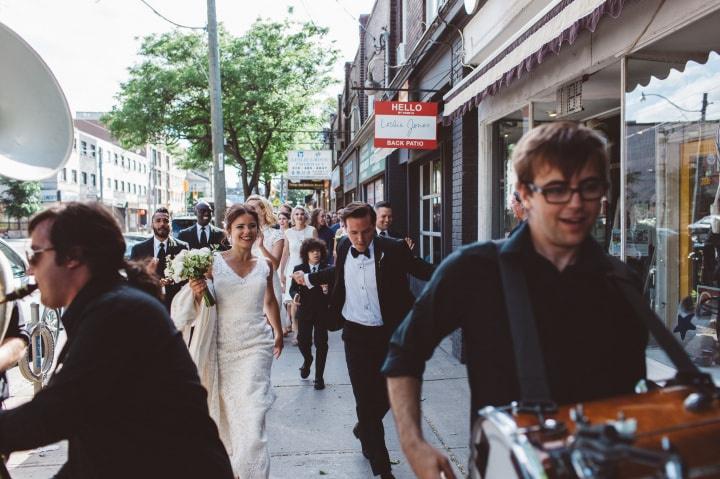 Mobile bar
Kick-off the festivities with some drinks served up from a mobile bar service. A stylish trailer decked out with all the supplies is perfect for an outdoor wedding.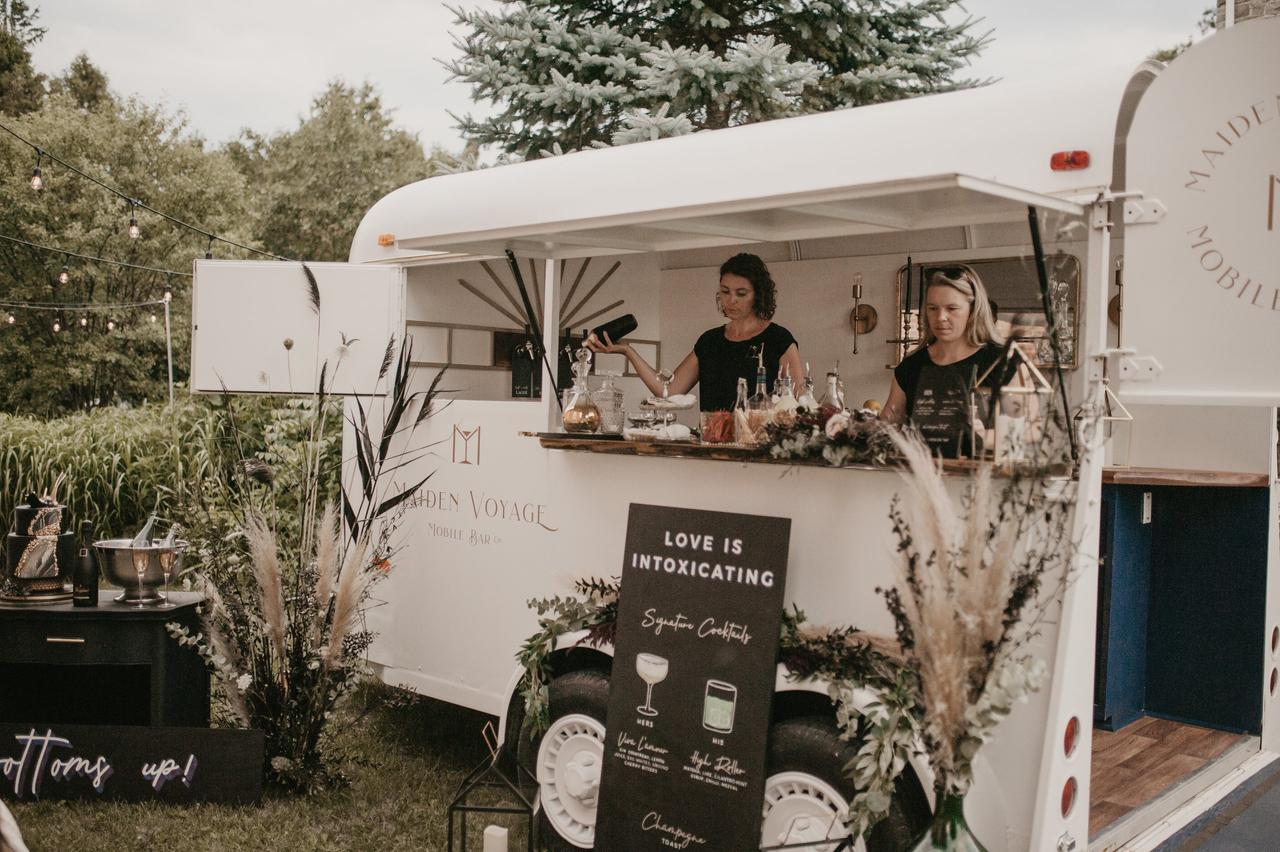 Live event painting
Your guests will love to watch as an artist paints a scene from your wedding. Bonus: you'll have an incredible masterpiece as a keepsake. Video by Impressions Live Art.
Magician
Hire a magician to give your guests a jaw-dropping performance. This is the perfect wedding entertainment idea during your cocktail hour or at a micro wedding where your guests can see the illusions up close.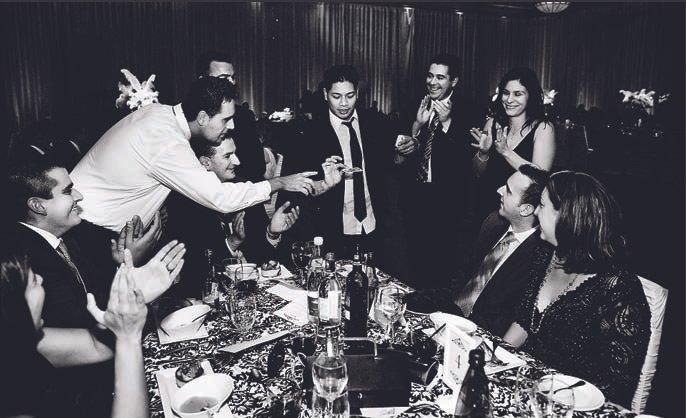 Fun photobooth
Whether you are planning a farm wedding or a downtown loft reception, entertain your guests with a Volkswagen van photo booth. Not only will the van decked out with vintage accessories add a fun decor element, but your guests can also hop in the back to pose for photos with fun props.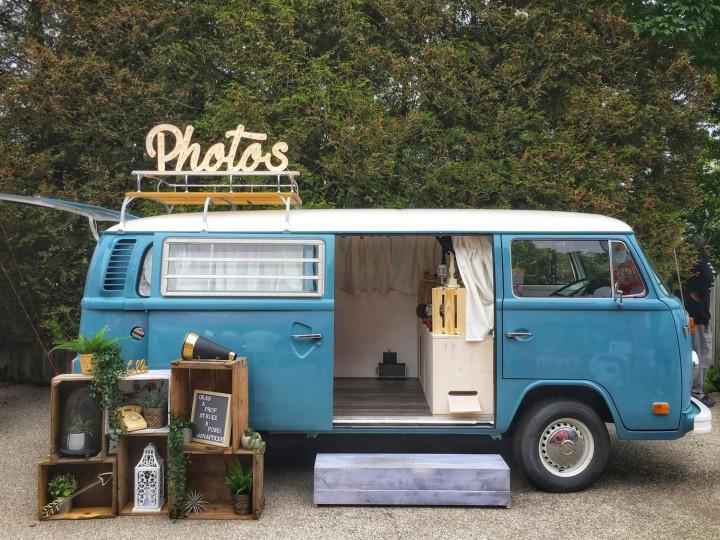 Dry ice machine
It's not every day that your guests have the chance to feel like their dancing in the clouds. Bonus: AirMagic Special Effects can even make it snow!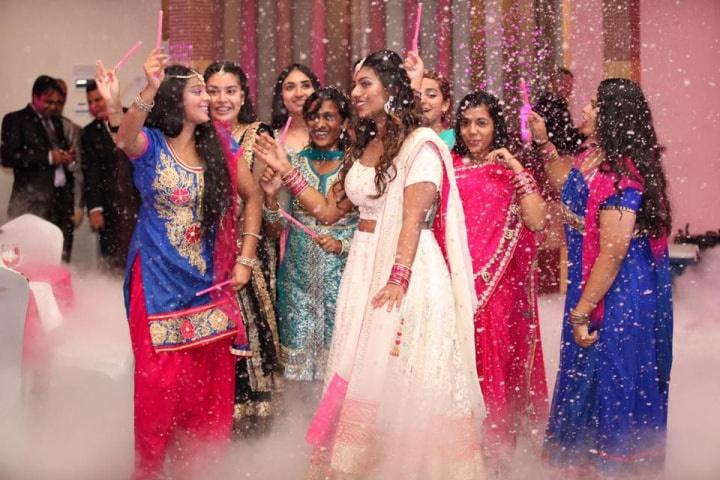 Circus act
Looking for a unique wedding entertainment idea that'll amaze your guests? Montreal-based Vladislav Zolotarev- Circus Musical Show, a former Cirque Du Soleil acrobat, will bring a circus performance right to your wedding venue.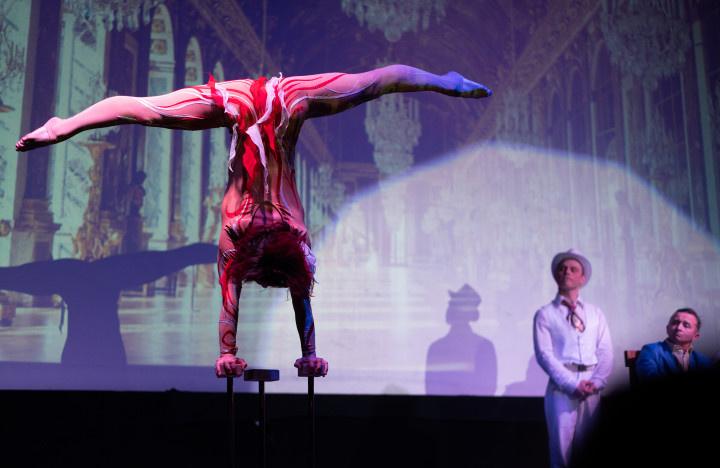 Karaoke
If you and your partner love belting out tunes at the local karaoke bar, bring the excitement to your wedding reception. Kick off the session with your own newlywed performance and then open it up for your guests.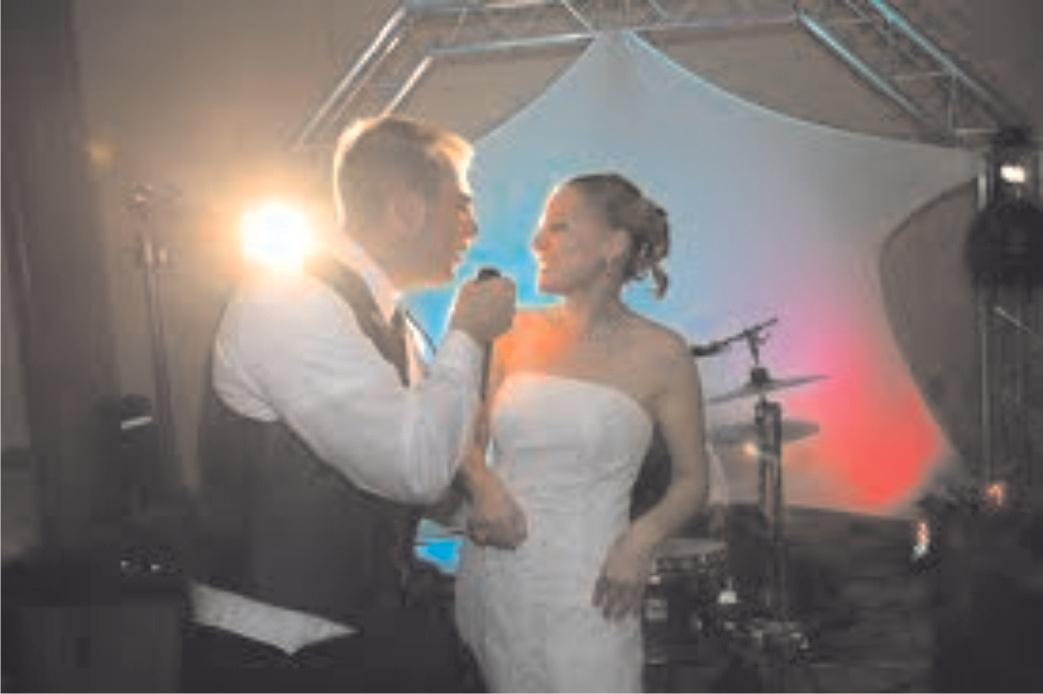 Mr. Robot
This wedding entertainment idea will definitely get the dance party started. J Bot, an LED Robot with some killer dance moves will have your dance floor hopping.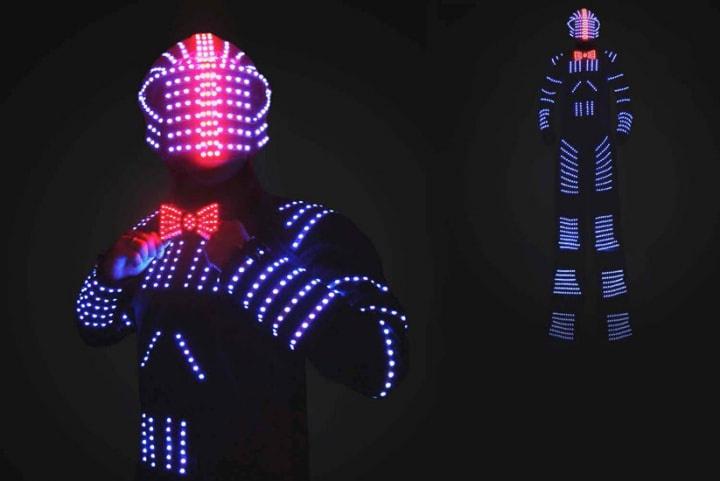 Arcade games
Here's a playful wedding entertainment idea! If you and your friends love the arcade or billiards, rent a game from The Playdium Store for some friendly competition.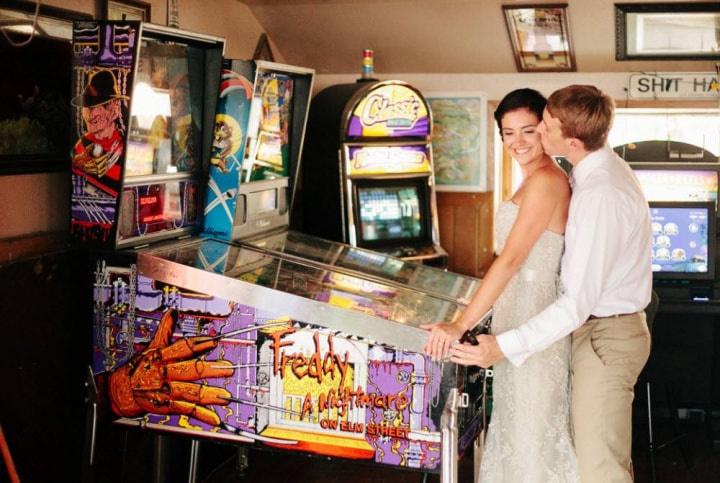 Chinese lion dance
Bring luck to your wedding and marriage with a dramatic and colourful lion dance. Check out Bak Mei in Vancouver, Hong De Cultural & Athletic Association in Edmonton and Sammy Cheng in Toronto.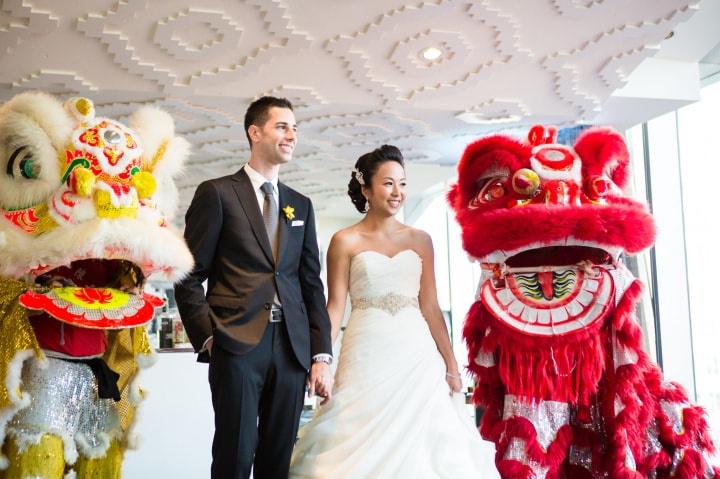 Food truck
Arrange for a food truck to pull up to your party to indulge your guests with coffee, late night snacks, frozen treats or almost anything else your heart desires.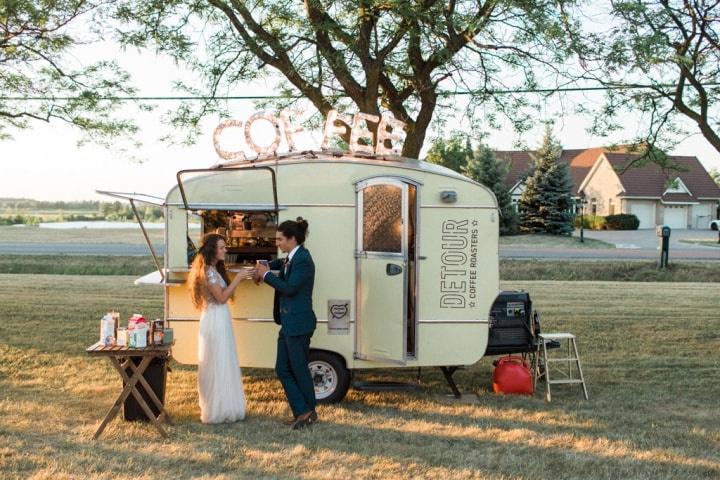 Artisans at work
Invite a chocolatier to serve handmade truffles, a cigar roller to demo their craft or a barista to show off their latte art.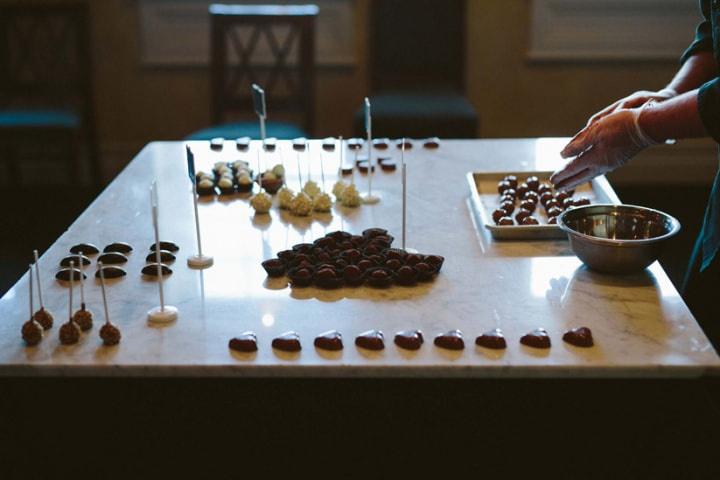 DIY desserts
DIY dessert stations are a crowd favourite and the addition of a s'mores station, pick 'n' mix candy bar or sundae fixings will have guests making their own tasty treats.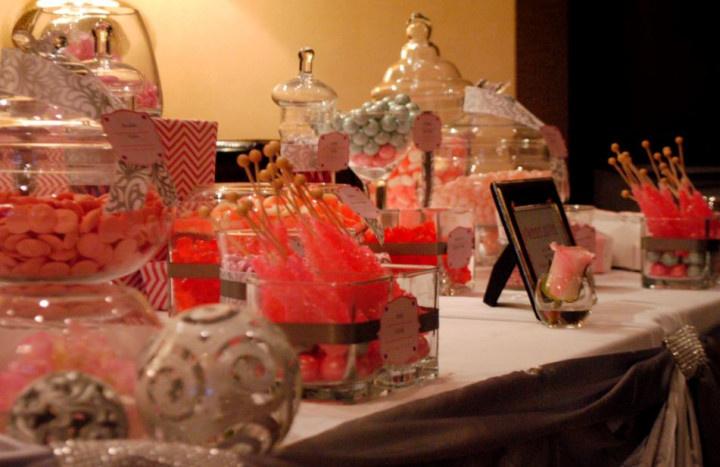 Professional dancers
Hire a dance troupe to entertain your guests with any genre of dance routine. Find all kinds of dancers in our vendor directory.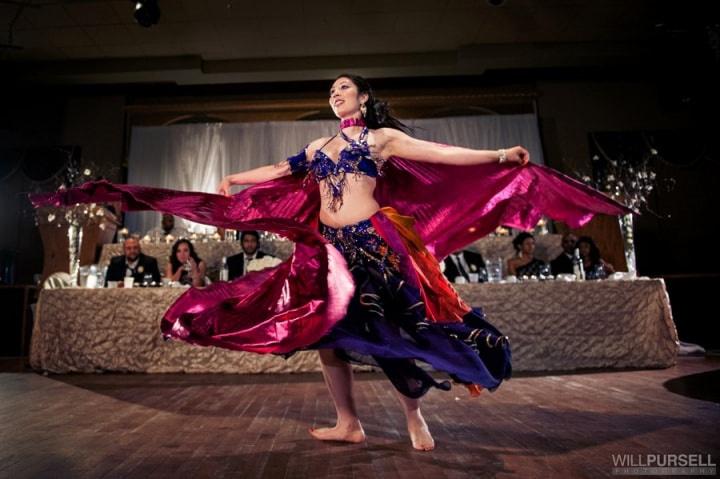 Slow motion video booth
Arm your guests with silly string, bubbles, confetti and streamers for an epic video keepsake like this one.
Wish lanterns
Give out wish lanterns so your guests can light up the night sky and offer up wishes for your relationship. Don't forget to fly one up with your brand new spouse!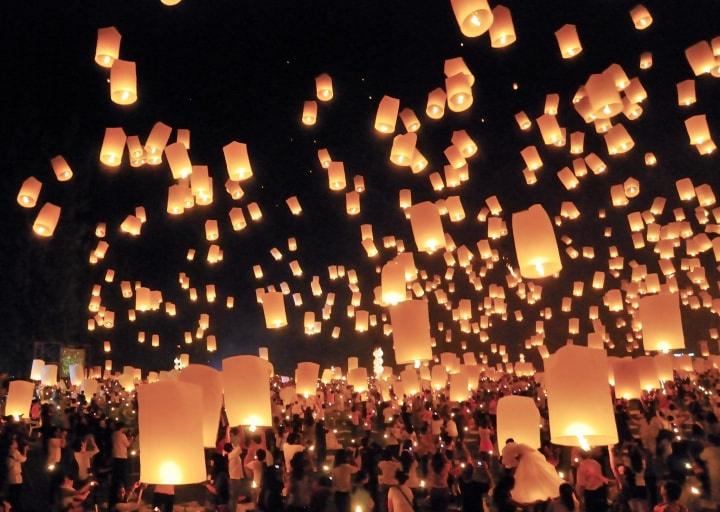 Hay or sleigh ride
If you're planning a rustic or winter wedding, give your guests a tour of the beautiful countryside.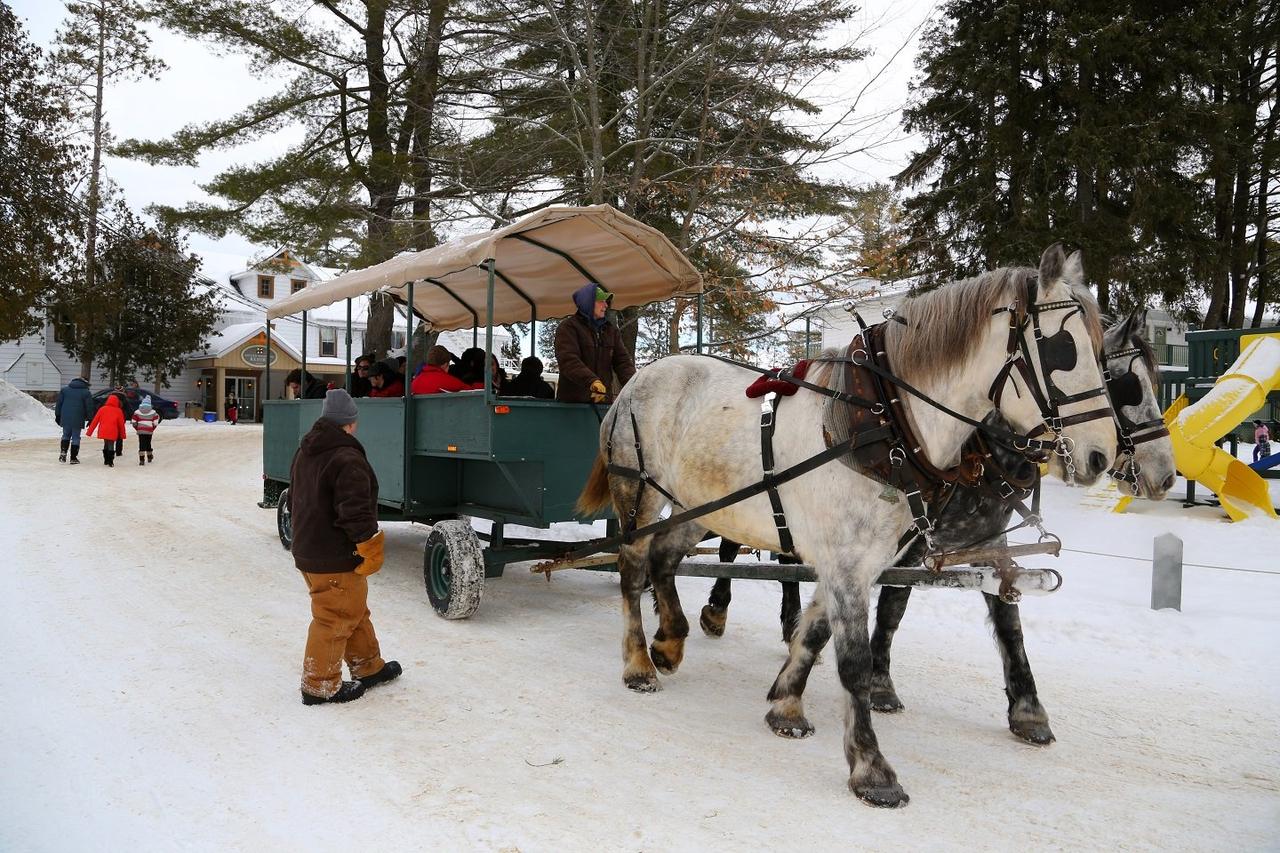 Caricature artist
A fun activity and wedding favour in one, caricature drawings are sure to give your guests a good laugh. Drawing by Toronto caricature artist Mark Ciale.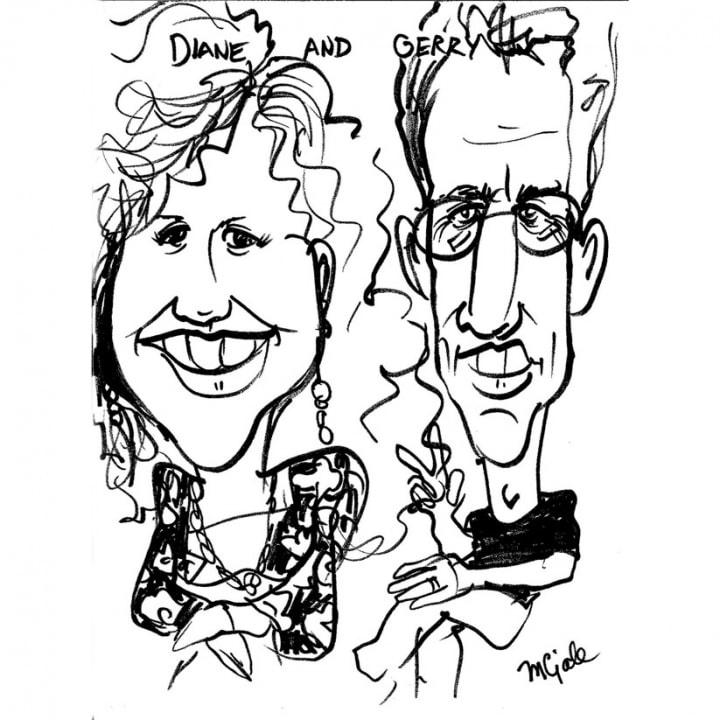 Custom puzzle
We love photos displayed at weddings but what about making them interactive with a custom puzzle for your guests to assemble.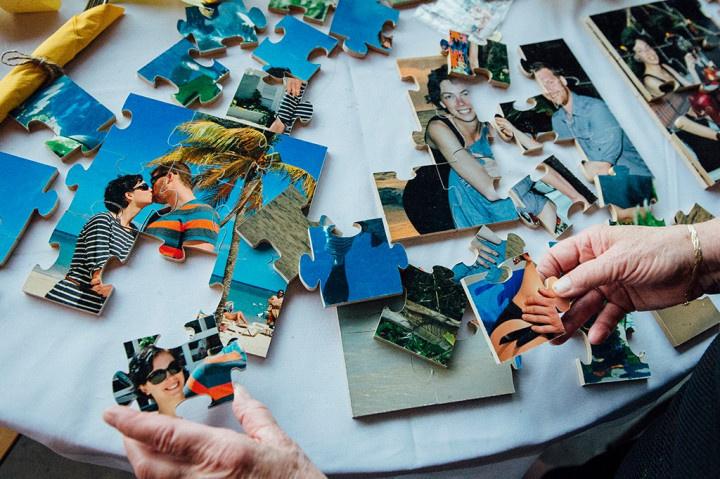 Outdoor fireworks display
Looking to make a really big bang? A fireworks display should do the trick.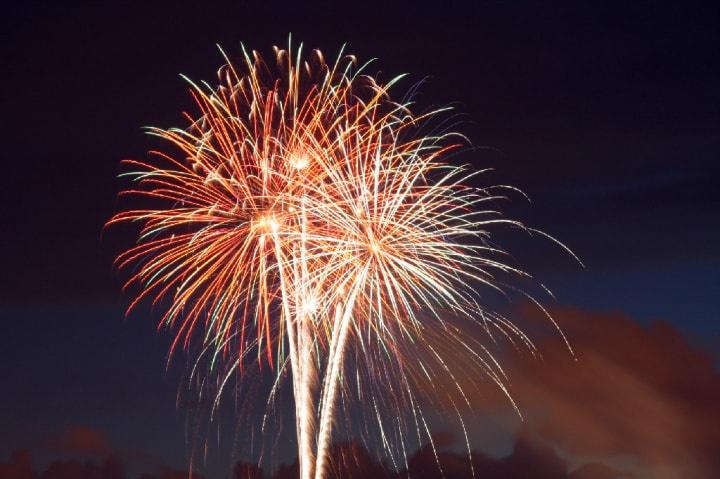 Indoor fireworks display
You probably love seeing them at a Raptors' game, so why not light up your reception with the same excitement.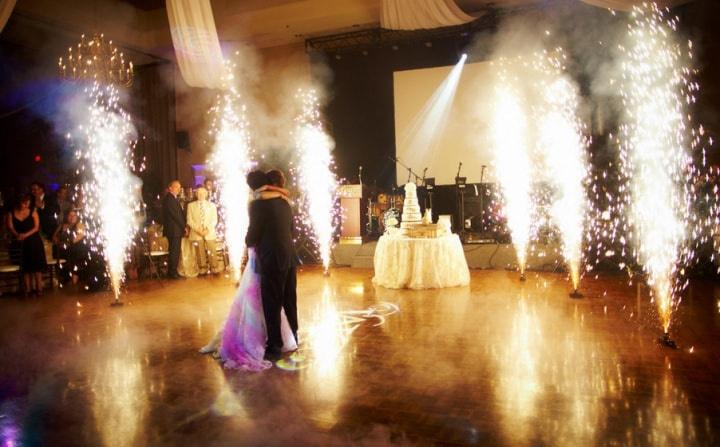 Balloon drop
Take your dance party up a notch with a timely balloon drop.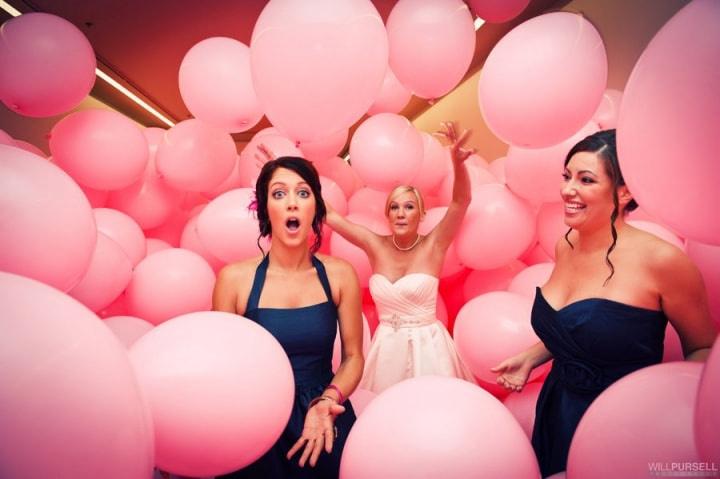 Make a music video
Last but not least, if you're feeling ambitious, make a music video featuring all of your guests like this one. It may even go viral.
Looking for more unique wedding ideas? Find wedding entertainers, event rentals and decorations on WeddingWire »