9 Things to Think About When Choosing Your Wedding Guest Accommodations
Even though your wedding day is all about you, you shouldn't forget about your guests when planning your big day.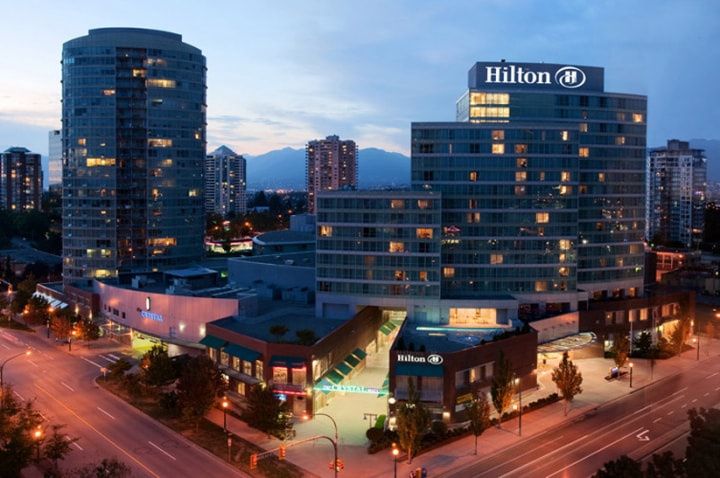 Yes, you've probably got your sights set on some stunning honeymoon suite in a five star hotel. But, before you start searching for your own digs, you should find a place to put up your out of town guests. Yes, you could task them with booking their own rooms, but doing the work for them will make them love you even more - and who doesn't want that!
Here's what to look for in wedding guest accommodations.
Budget-friendly rates
Your guests love you, but they shouldn't have to max out their credit cards to attend your big day. Sure, a handful of them might throw down their Visas for a cushier place to lay their heads, but most would prefer a budget-friendly option. If you've got the time, find two hotels with different price points so that you can cater to everyone.
A location near your venue
Sure, setting your friends up in a trendy boutique hotel is a cool idea, but the aesthetics won't really matter if they have to spend hours running from streetcars to subways to buses trying to get to your venue. The closer the accommodations are to the location of your wedding the better. If you can't find anything a stone's throw away, you may want to book a shuttle to bring your friends and relatives to and from your wedding.
Ease of transportation
If many of your guests are flying in, finding a hotel that offers a shuttle to and from the airport is a nice idea. Other than that, you'll want to look for a place that's easy to travel to and from. Ask yourself questions like "Is there public transit near by?" and "Is it easy to hail a cab around?".
Decent rooms
You don't want to accidentally set your guests up in a seedy hotel, so vet it before booking a block of rooms. If you can't visit the place IRL, do a virtual walk around, scroll through photos and read the reviews. The hotel should look good enough that you wouldn't mind spending a few nights there.
A killer event space
If you're actually hosting your wedding at the hotel, even better. Your guests will only need to navigate its hallways to get to your venue! Not the vibe you're going for for your big day? That's A-OK. Consider hosting your a few of your pre- or post-wedding events there instead (like your rehearsal dinner or brunch the day after).
Enough space for all your guests
This is a situation where size really does matter. If most of your guests live in the area, you can get away with choosing a smaller hotel or inn. However, if the majority of your friends and relatives are coming in from out of town, you'll need to look into places with a lot more space.
Availability
So, you think you've found the perfect place? The next step is checking if it's available for the date(s) of your wedding. If there are any big cultural celebrations happening in the area, you may need to reserve the block of rooms extra early to avoid disappointment (or look elsewhere).
A few necessary amenities
Your guests won't actually be spending a ton of time in their rooms - they'll be too busy celebrating with you. However, you don't want to leave them bored while you prep and plan, so find a spot with the basics: TV, wi-fi access and parking. If you want to go above and beyond you can try to scout out a hotel that has bonuses like a pool or fitness centre (but those definitely aren't make or breaks).
Welcome bag distribution
Some hotels will offer to give out your wedding welcome bags as guests arrive, which is a nice bonus. If they can't, it shouldn't be considered a deal breaker, but it may be that extra push you need to choose one place over another.