How to Help Your Guests Save Money on Wedding Accommodations
Time to find your guests budget-friendly places to rest their heads! If you need a hand cutting wedding accommodation costs, we're here to help.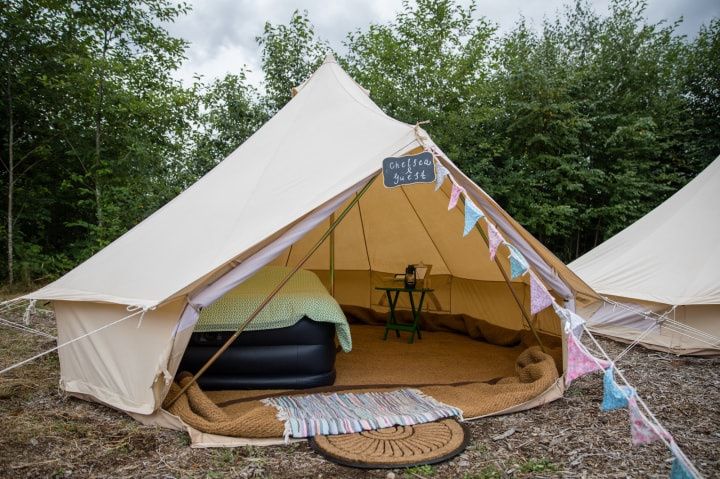 No out-of-town guest wants to break the bank with their wedding accommodations bill. They've probably already invested a lot in a fancy wedding gift for you, their ensembles and their travel expenses, so the last thing they want is to purchase a pricey hotel room. We've created this little guide to help you help them in the money department.
Here's how to help your guests save money on wedding accommodations.
Choose your wedding date wisely
Choosing a wedding date during the off-season may mean reduced hotel room prices for your wedding guests. Obviously, if you're having your celebration in a high volume tourist area during a big event (like Toronto during the Jazz Festival or Caribana) or in the area's busy season (like winter in Whistler), rates will rise. P.S. hotel rooms can be cheaper on weekdays, too, so think about going for an event between Monday and Thursday, instead of on the weekend.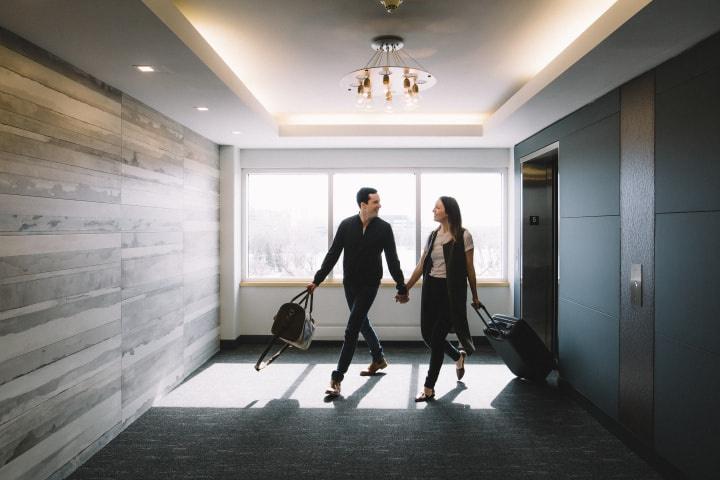 Reserve a block of rooms
Now, this is pretty much the oldest wedding accommodations trick in the book, so you're probably well aware of it. If not, we'll give you a short and sweet rundown. You can call (or email) a hotel and let them know that you'll be directing your guests to it for your big day. This doesn't involve a charge, it just gives them a heads up. Oftentimes, they'll offer your guests a discount code, since business will be booming.
Use the internet to your advantage
Embrace your inner extreme couponer and do a little digging to find discounts on hotels in the area that you're hosting your wedding in. Post everything that you find on your wedding website so that your guests can take advantage of the deals if they want to. You should also encourage them to look for themselves - two sets of eyes are better than one!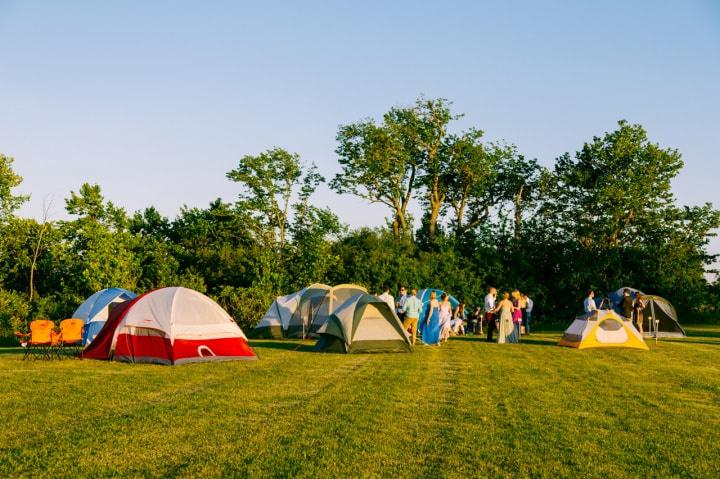 Set up a campsite
If you're hosting a rustic wedding in the countryside or at a farm, see if there's a campsite nearby or look into whether your guests can pitch tents right on the venue property (or hire a service like Wild Havens in Whistler or Moonlight Glamping in Elora, Ontario, if they want to go the rental route).
Opt for Airbnbs
For groups of friends and relatives, Airbnb may be a more fiscally responsible option for wedding accommodations, as you can fit more people into a space for less (usually). While they'll probably be able to coordinate who stays where and with whom, you may want to offer up a few suggestions to get the ball rolling.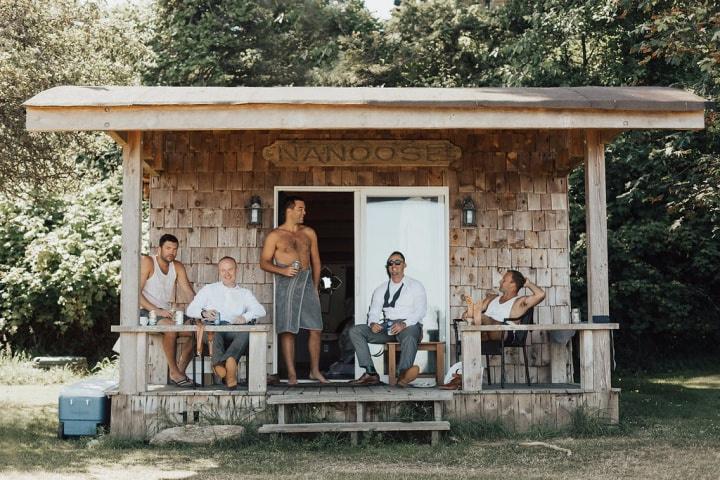 Let 'em couch surf
Connect out-of-towners with other guests who live in your hometown. You definitely want to alert the hosting party first and check that it's OK with them, but if they're willing to let one of your pals, cousins or coworkers crash on their couch or in their spare bedroom, it could save them hundreds of bucks.
Find hotel and resort wedding accommodations on WeddingWire »