The Ultimate Maid of Honour Duties Checklist
Want to be the best maid of honour you can be? Here is a list of everything that should be on your radar.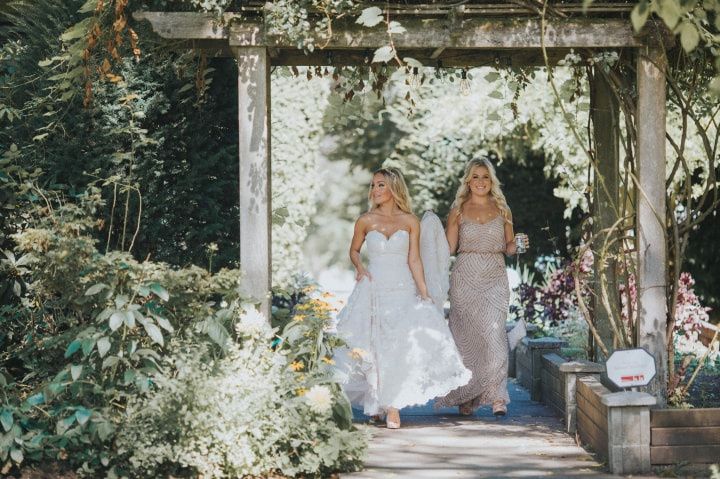 As the maid of honour, you'll be the bride's right hand. Her go-to point person who she tells everything to and so you'll want to be familiar with this maid of honour duties checklist to make sure you're doing your own role justice. While she'll probably be keeping close tabs on every aspect of wedding planning, from wedding flowers to fittings to fitness stints, you'll see it all.
Here is the ultimate maid of honour duties checklist.
Before the Wedding
Be her go-to guy or gal
How much you actually help really depends on the bride. If she's super Type A and likes to get things done on her own, she may not ask much of you. On the other hand, some brides-to-be expect for their MOHs to be there through everything from seating plans to sample sales. Whether she wants help trying 15 variations of chocolate cake or just a bit of advice and a person to rant to, it's the maid of honour's duty to be there. Just commit to your role and do the best you can do.
Be there when she says yes to the dress
If your BFF asks you to come along for shopping trips and fittings, do it. Having a pal there can make the whole process less stressful, and, who knows, maybe you'll be the one who spots the wedding dress of her dreams.
Commit to being a leader
Whether the bride-to-be has chosen two or twenty bridesmaids, it's your job to keep all of them in line. The maid of honour needs to be the person to field all of their wedding-related questions while she deals with the bigger and better parts of planning. You may even be tasked with bridesmaid related duties like helping choose their wedding ensembles and getting their travel and accommodations in order. We suggest starting a messaging thread with all the ladies as early as possible so that no one ends up getting misinformed with he-said-she-said.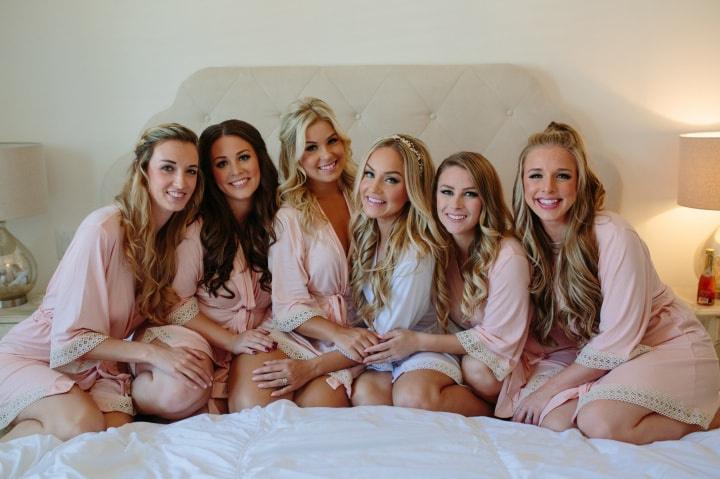 Act as a point person for guests
While the bride-to-be is off learning to waltz or shopping for decorations with her planner, you should be available to help out guests with any questions they may have. While most of the couple's wedding info should be displayed on their wedding website, not all guests will be great at finding the details they need and a few are bound to ask questions. Make yourself easy to reach and request that guests get in touch with you via email or phone if they have any Q's that need A's. This will save your BFF from getting overwhelmed early on in the game.
Host/Co-host the bridal shower
Now it's time for some fun - you get to plan a bridal shower! You'll be responsible for everything from choosing the theme to ordering the hors d'oeuvres. This can be quite a bit of work, especially if you're also juggling a full-time job and other maid of honour duties. Get a few - or all - of the other bridesmaids to pitch in so that you don't have to go it alone. Note: when the shower kicks off, you'll also be responsible for writing down all the gifts so that the bride knows who to thank.
Throw the bachelorette bash
Another party! Who knew you'd be so lucky? Work with the rest of your crack team of bridesmaids to put together a fun and memorable bash for your BFF. This could mean jet setting to a faraway place for a destination bachelorette party or scoping out the best bachelorette party ideas in your hometown.
Attend the pre-wedding events
In most cases, the maid of honour duties does not include putting together the engagement party, rehearsal or rehearsal dinner - but that doesn't mean she can skip out on them. If the bride-to-be requests your presence, you ought to be there.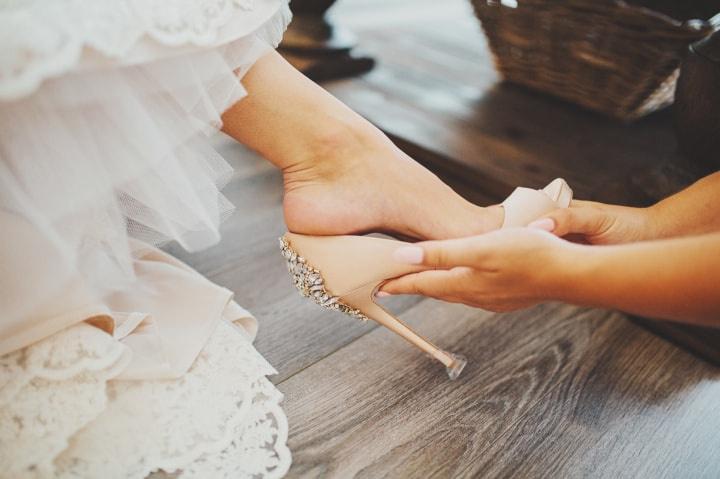 Before the Ceremony (the day of)
Get ready with the bride-to-be
Don't leave your BFF alone to hum and haw over whether she actually likes how her elaborate updo turned out. You and your squad of bridesmaids should be getting ready with her to help bolster her confidence. Remember to have a top-notch getting ready playlist prepared, it makes the whole process much more fun for the gang.
Be the messenger
Some couples like to exchange gifts and love letters before heading to the altar - but don't expect the bride-to-be to sprint through the venue in her expertly-crafted ensemble. That, my friend, is your job. You and the best man will act as messengers, giving the soon-to-be spouses their tokens of love and reporting back with their "awww"-inducing reactions.
Have an emergency kit at the ready
While it's nice to assume that everything will go off without a hitch, life doesn't always work out that way. Pack a wedding day emergency kit filled with essential items like Advil, Tide to Go, safety pins, mints and tweezers. Remember, you can never be too prepared, so feel free to pack it to the brim.
Know the all the wedding vendors' contact info
You should assume the role of a walking talking address book on the big day. If any of the vendors have trouble, they should contact you not the bride. Have all their names and numbers saved in your phone so you can easily get in touch. Usually the venue coordinator or wedding planner will act as their point person, but it's always good to be a prepared backup option.
Keep the bride calm
If your BFF starts suffering from a case of cold feet or gets overstressed about last-minute planning details it is your duty to save her from a total meltdown. Have zen music, funny YouTube videos and champagne in your arsenal to help her de-stress.
Watch the clock
You don't want to the ceremony to kick off with an awkward silence, so watch that clock like a hawk. Make sure the bride and the rest of the bridal party are dressed and ready to go with more than a few minutes to spare. This may mean that you have to skip listening to a second or third pump-up jam, but hey, you've got a job to do.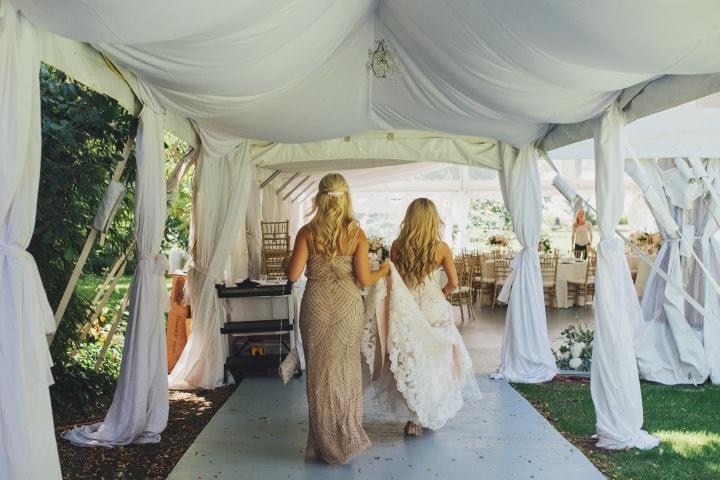 At the Wedding Ceremony
Walk down that aisle
Your first ceremony task is to get down that aisle. Typically the maid of honour heads to the altar after all the bridesmaids and before the flower girl, ring bearer and bride. This is your big moment, so enjoy your time in the spotlight.
Spruce up the bride's ensemble
Once the bride has reached her spot at the altar her train and veil may not be looking so fabulous. Take a quick second to fix them up so that the wedding photos aren't spoiled by wrinkled fabric.
Hold the bouquet
Be ready to take the bouquet off of the bride's hands, she'll need them to read her vows and exchange rings. If you haven't been hitting the gym, you may want to enlist another bridesmaid to hold the bouquet for a few moments. If it's packed with blooms it's probably heavier than a 2 lb dumbbell.
Hold the groom's ring
In an opposite-sex wedding the MOH will hang on to the groom's ring if there is no ring bearer. The best man will be doing the same with your BFF's new band.
Sign the marriage license
You've also got a legal duty to uphold. You'll be signing the couple's marriage license as a witness, making their union legal in the eyes of the law. The license will also be signed by the officiant and the best man.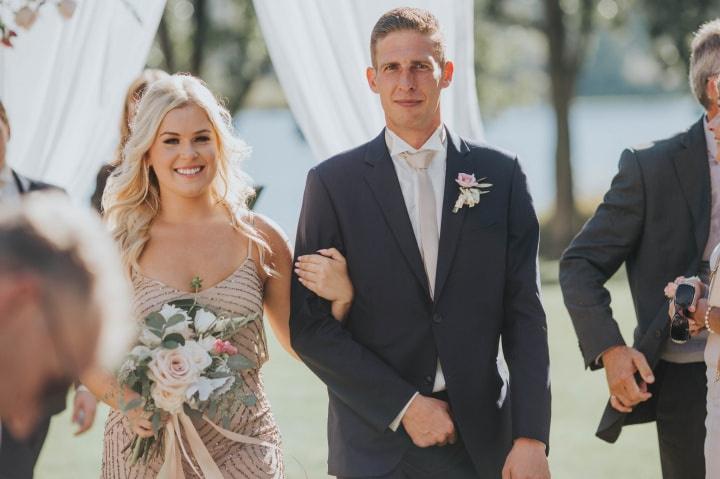 At the Wedding Reception
Enter the reception with the best man
Now it's time for your second moment in the spotlight: entering the reception venue. Typically an emcee will give you and the best man a quick intro and then the two of you will strut, stroll or dance on into the room.
Bustle the bride's train
Now, unless you're a seasoned seamstress you may not have a clue where to start when it comes to bustling a gown. There are plenty of YouTube videos explaining the process, but you're best bet is to ask the bridal salon to give you a quick tutorial at one of her fittings. Having the dress bustled will make her life a million times easier as she won't have to worry about her train getting torn or dirty. Note: if her dress has tons of layers you may also be tasked with helping her make a bathroom trip after a few glasses of champagne.
Be a top notch host
If you think your hosting duties are over once the pre-wedding parties have wrapped you are mistaken. You'll be wearing that hostess hat until you leave the venue at the end of the night. You're in charge of fielding pesky questions like "when is the cake cutting?" and "where do I sit" so that the couple can remain undisturbed on cloud 9. You may also be entrusted with a few special gifts, so make sure you find a safe space to keep them.
Hit the dance floor with the best man
Traditionally the best man and maid of honour will hit the dance floor once the lovebirds have finished their first dance. If you'd rather skip being the centre of attention, that's cool, too. Just act as a hype man and get the rest of the guests out of their seats and onto the floor.
Keep the bride calm
You don't want the bride to spend her wedding day problem solving, so take all forms of crisis management into your own hands. Did the caterer run out of chicken? Did the bride's baby cousin knock a few cupcakes off the dessert table? Channel your inner Olivia Pope and become the fixer of the wedding.
Give a maid of honour speech
After the best man finishes cracking jokes and sharing anecdotes, it's your turn. Pen a short but sweet maid of honour speech about your amazing BFF and her new S.O. to show that you care. Whether you want it to be sentimental or silly is your call.
Make sure the bride stays fueled
You don't want the bride tapping out early because she's dehydrated or hangry. Make sure she hits the buffet at least once in the evening and that she always has a full glass of water at the ready.
Collect the gifts
Get the lowdown on where the couple wants their presents to go after the reception. While you don't necessarily have to deliver the packages yourself, you'll want to make sure everything is good hands.
Tie up loose ends
The last of the maid of honour duties is to make sure you have a breakdown checklist so that you can ensure that everything is being taken care of at the end of the night. Have the wedding cake, flowers, gown and all the other bits and bobs figured out before making your way to your hotel room.