Everything You Need to Know About Wedding Usher Duties
Wedding ushers play an integral role in the ceremony. If you've been asked to be one, you need to read this.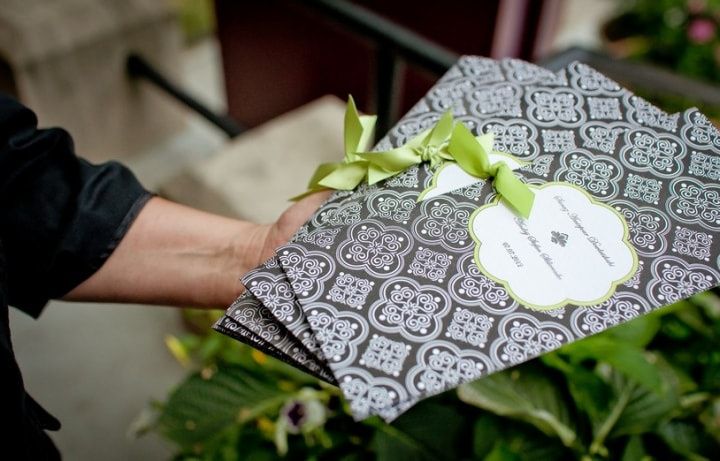 So, you've been asked to be a wedding usher at your friend or family member's wedding ceremony? Awesome! That means the happy couple loves you - like, a lot. While many duos choose to use their groomsmen as their wedding ushers, that's definitely not always the case. Other pals and/or relatives sometimes assume the role of wedding ushers (usually teen or young adult males although you can also ask female friends or an uncle to take on the role), so don't be weirded out if you're not in the wedding party but asked to usher. If you don't know a thing about your wedding usher duties, we've created a crash course just for you.
Here's everything you need to know about wedding usher duties.
Be prepared
The job of a wedding usher is pretty simple, so don't be overwhelmed if you're asked to be one at your friend or family member's wedding. Of course, responsibilities may vary slightly, but wedding ushers usually deal with giving out ceremony programs, showing guests to their seats and giving itinerary info to anyone who asks.
Be on time
Plan to arrive at the wedding ceremony venue about an hour before it begins (or earlier, if the couple requests it). Many guests allow themselves extra travel time and will get there early, so they'll need a wedding usher to greet them and show them where to go!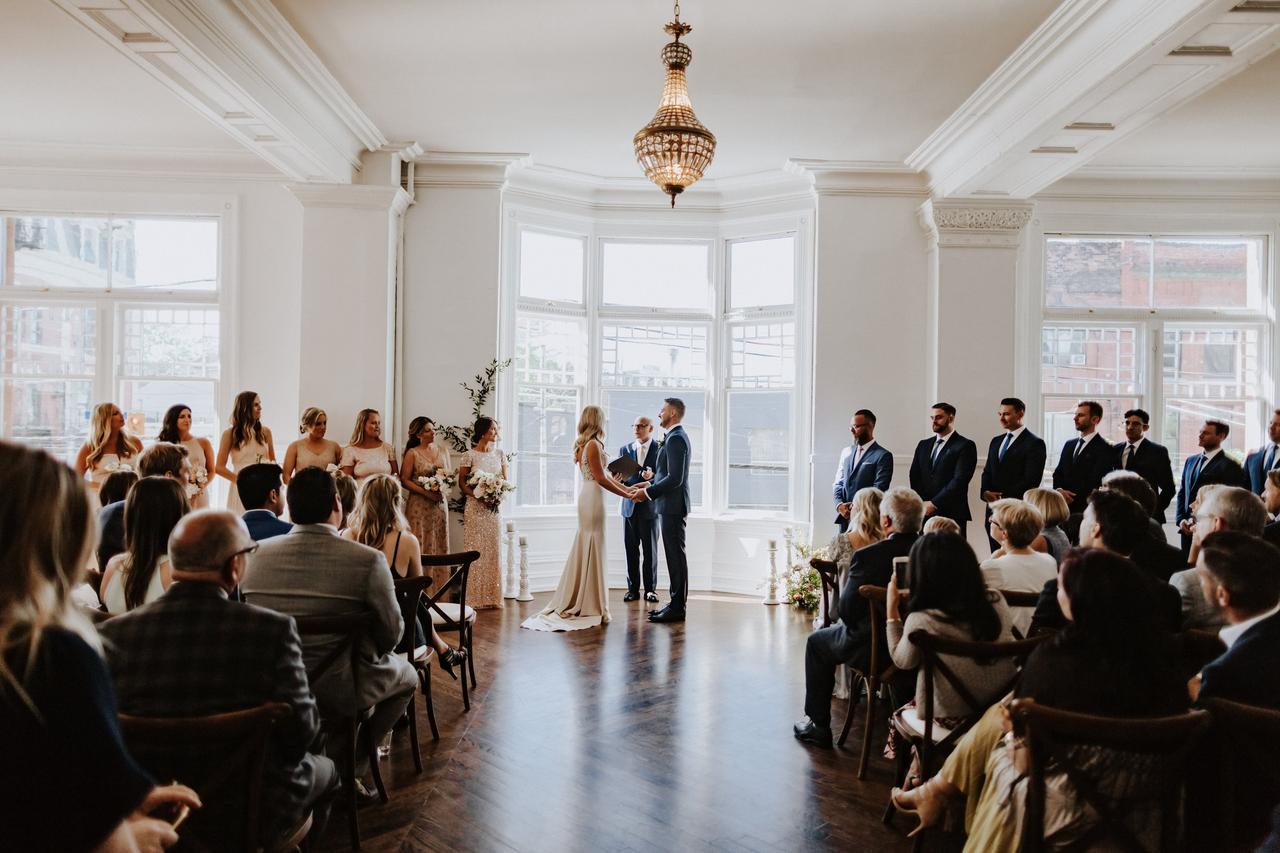 Dress to impress
The happy couple may request that you wear something special on their big day so that you stand out from the crowd. This could be the simple addition of a tie, pocket square or another accessory, or it could mean buying or renting a new suit. Ask far in advance so that you have time to find the right fit and/or get your new ensemble tailored.
Get acquainted with wedding ushering etiquette
Haven't ushered a wedding ceremony before? There are a few things you'll need to know. Here's a very basic rundown:
Fill the front rows (the ones not reserved for VIPs) first and then work backwards.
If a guest requires special seating, accommodate them as best you can.
If you're taking a lady to her seat, you should offer your right arm and walk her to her spot.
There's no need to link arms with male guests, all you need to do is walk beside him and show him his seat.
If you're seating a couple together escort the lady as you normally would and allow the man to follow behind.
Seating multiple women? Offer the eldest guest your right arm and allow the other ladies to follow behind you.
Don't rush off immediately after you've shown them their seats. You should always wait until they've actually sat down before escorting another person or group.
Know whether the couple is doing designated sides
Nowadays many couples skip the designated sides and allow their guests to sit on either side of the aisle. However, if the couple is doing designated sides you'll have to ask each guest which partner they're a guest of and point them to where they're meant to be seated (traditionally, the bride's guests should be seated on the left and the groom's guests on the right). Know which side belongs to which partner before any guests arrive so that you don't accidentally put someone's aunt or grandmother on the wrong side of the aisle (that's a major no-no). If the guest is a friend of both partners, it's common practice to seat them on the side with more available seats.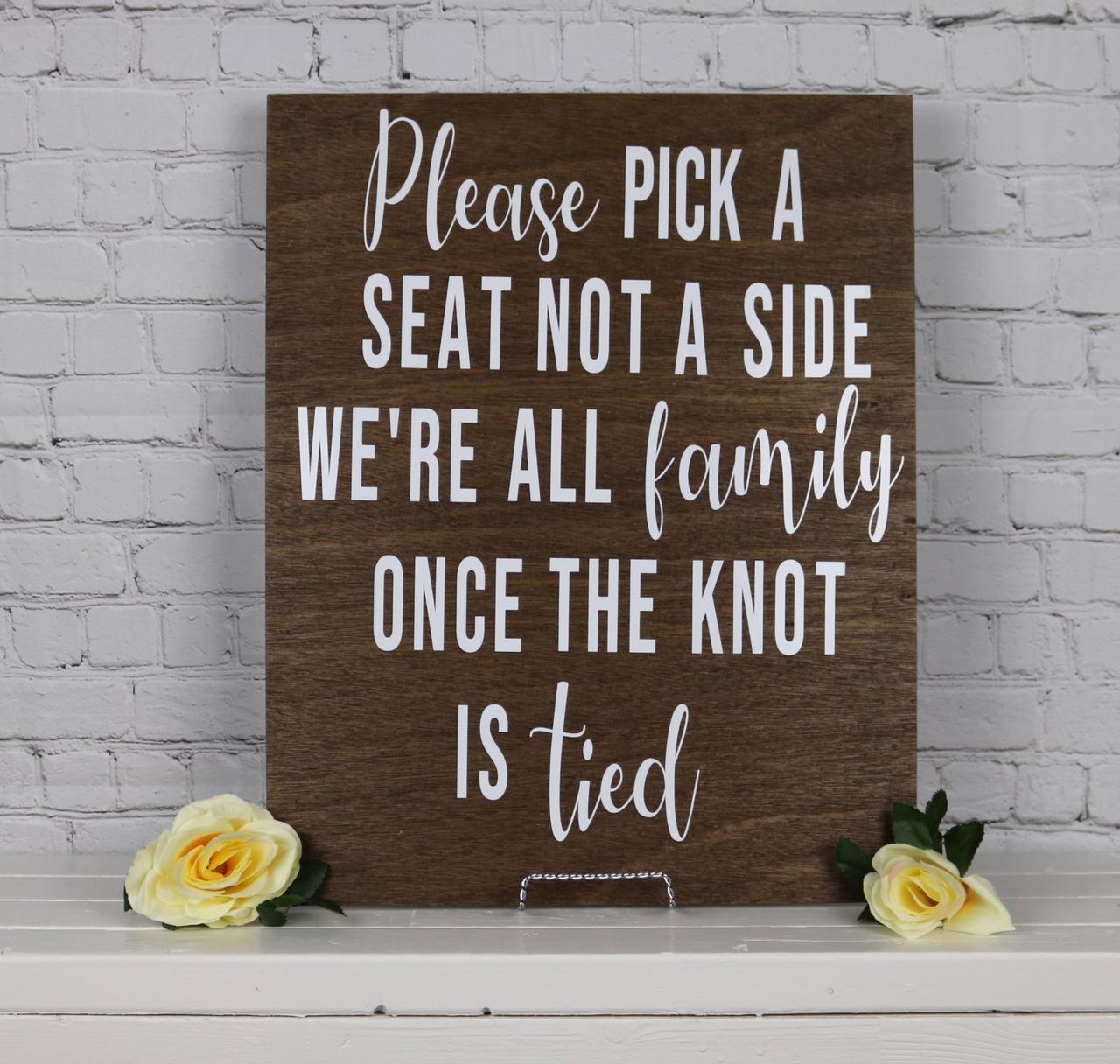 Actually rehearse at the wedding rehearsal
The wedding rehearsal is where you get to put your wedding usher skills to the test one last time. Follow all the instructions that the coordinator gives and take the time to ask some questions. Everyone will be busy on the day of the wedding and probably won't have time to brief you, so now's the time to get everything out of the way. If you're extra nervous, take a few notes.
Know the VIP's names and faces
The VIPs always get the best seats in the house (AKA the front few rows) and are the last guests to be seated before the processional kicks off. Ask for a copy of the seating chart and some reference photos so that you know who should sit where. Also note that even if the couple isn't opting for designated sides for their guests, they usually do apply for family. The bride's should be seated on the left and the groom's on the right.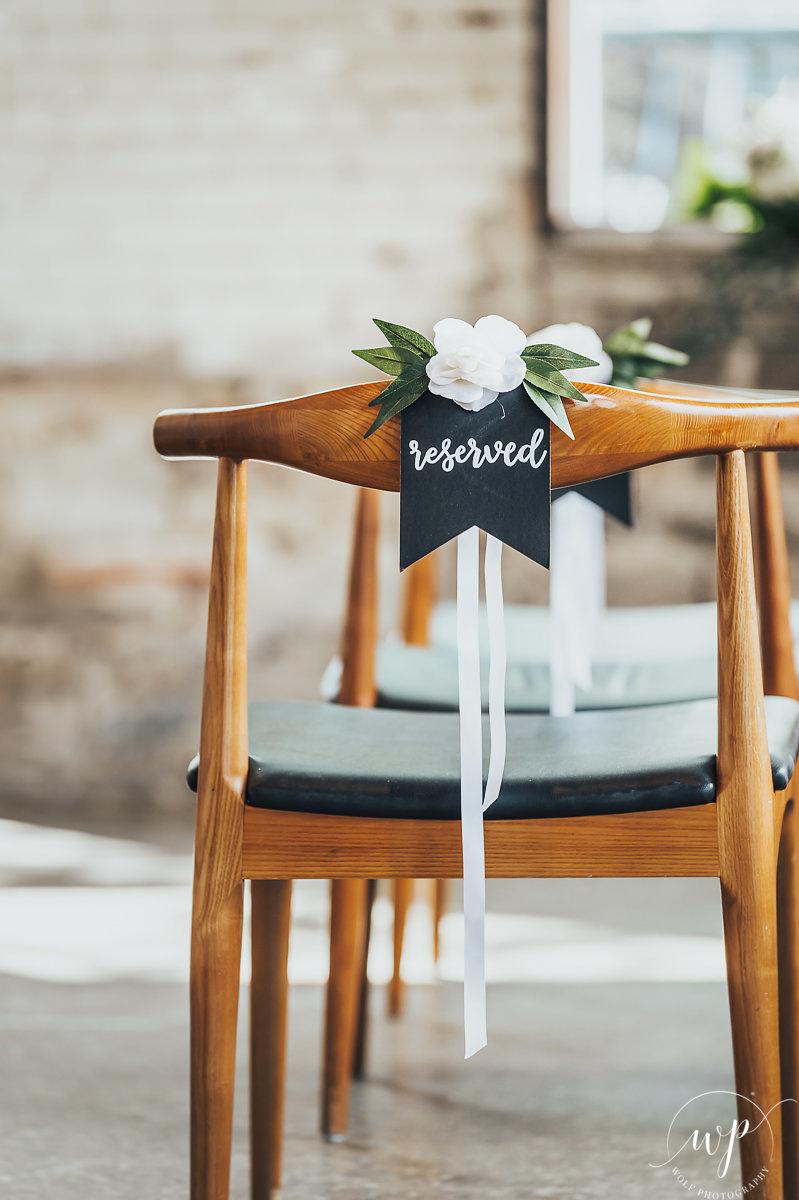 Ask about special considerations
Some guests may require special seating, and you'll definitely need to know who they are before you escort them to down the aisle. Perhaps the groom's parents aren't on speaking terms? They probably shouldn't have spots next to each other. Or maybe the bride's cousin is hard of hearing? She definitely shouldn't have a seat near the back of the venue. Ask the happy couple (or whoever you're reporting to) for a rundown (and maybe some reference photos) so you don't slip up on the big day.
Be ready to help out when the ceremony wraps
Once the couples have said their wedding vows and sealed the deal with a kiss, it's time to party. You'll need to know the ins and outs of the wedding itinerary along with basic directions so that you can tell guests where to go. You'll want to know where the cocktail hour and reception are being held, where the washrooms are, where the coat check is and the easiest route from the ceremony venue to the reception venue (if driving is involved). Pro tip: if you're forgetful, keep a cheat sheet in your pocket so that you don't lead guests astray.
Find your wedding stationery and invitations on WeddingWire »