How to Plan a Destination Bachelorette Party
So you're ready to start planning your bestie's bachelorette party? Make her last hurrah memorable and stress-free by following these planning tips.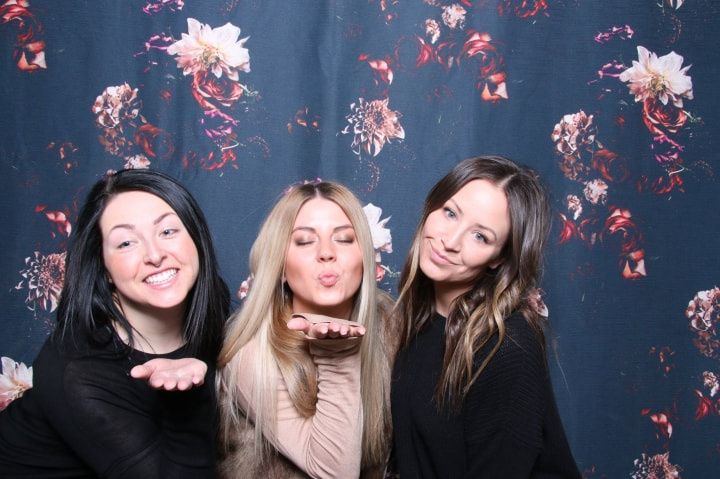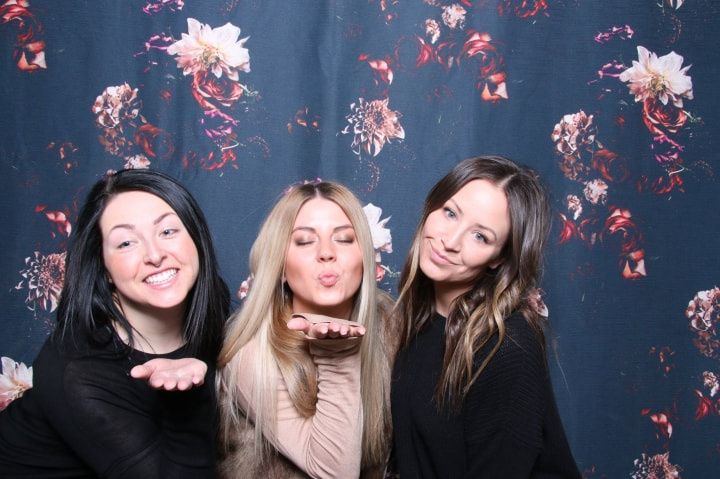 Don't think a wild night out in your home city is going to cut it for your BFF's bachelorette party? Then you may want to consider packing your bags and heading out of town to make the bash more memorable. A mini vacation may be just what the doctor ordered for your bestie/bride-to-be, so gather your girl squad and get to planning something more magical than dinner and cocktails at your normal Friday night watering hole.
Here are a few tips on planning a destination bachelorette party.
FOUR MONTHS BEFORE
Make your guest list
A bachelorette party guest list typically includes the bridesmaids, close friends and a few family members. But, word to the wise, don't start sending out those invites before getting the bride-to-be's seal of approval. Maybe she doesn't want her soon-to-be sister-in-law to see her dancing on a table in Vegas, and, hey, I get that.
Select a date
Don't stress the bride out by making her jet set across the country a few days before her wedding. If you're hosting a destination bachelorette party you should be having it at least a few weeks before the big day arrives. You'll want to ask the bride-to-be what works best for her as she probably has a ton of appointments lined up. Don't forget about the guests, either. Having all the right faces in attendance is important, so make sure your date works for everybody.
Set your budget
Budgeting is always essential. Keep in mind that everyone has different incomes, so you don't want to set the bar too high. To avoid any awkward confrontations send each guest a message inquiring about their price range. Then you can start looking for places that fit inside that range.
Choose your destination
Now it's time for the fun stuff, choosing where you want to take your girl squad for the party. Remember to pick a destination that has activities that the bride-to-be will be into - while you may enjoy riding the electric bull in a saloon bar, she may be more partial to a relaxing spa escape. The trip should be all about her, so if this is the case, throw on a robe and prepare for some R&R.

THREE MONTHS BEFORE
Give your guests a reminder
The next phase of planning is to book transportation and accommodations, so you want to keep your guests in the loop (and make sure the trip hasn't slipped anyone's mind). Send out an email or group text reminding the ladies of the upcoming getaway.
Finalize your travel plans
You'll want to plan how to get from point A to point B without any bumps in the road - or at least as few as possible - early on. Whether you're flying, hopping on VIA Rail or carpooling, make sure everyone can catch a ride to the destination at approximately the same time. You don't want any of the guests touching down a day late and missing the fun.
Book your accommodations
Once you're nailed down those travel plans, it's time to book your stay. You'll want to find a space that suits the type of bash you plan on throwing and has enough room for all the guests. If you're not familiar with the place you're staying you'll want to spend a bit of time researching. Find accommodations in a good neighbourhood close to all the spots you plan on visiting (this'll help you from racking up huge Uber bills).

TWO MONTHS BEFORE
Choose your theme
Two months before you head out you'll want to start thinking about your theme. This will inspire the decorations, swag and games you choose later down the line. There's everything from camping to masquerades up for grabs, just remember to choose something the bride will be into.
Mail out invites
Now it's time to get those invites in order. If you want to save your cash for the trip, sending out handcrafted letters to each of the guests isn't a must. For those scrimping and saving, put out an email blast or hit up your pals in a group text to get them pumped for what lies ahead. Be sure to include fun pics of your destination to get them excited.

ONE MONTH BEFORE
Buy the decor
Regardless of where you're staying, you'll want to make your bachelorette HQ picture perfect. Buy easy to pack items like bunting, banners and confetti that will help you makeover your space without taking over your suitcase.
Sort out the swag
Don't forget to gift the guests with a little something. Since you're travelling you probably won't have the room in your luggage for personalized totes or bathrobes, but you could get them each a fun matching tank or piece of jewellery.
Plan your fun and games
Forget about packing G-rated games like Monopoly and Scrabble - you'll want something a little more scandalous for the bachelorette bash. Think truth or dare, never have I ever and bridal-themed drinking games to keep things interesting. Bonus: these act as great icebreakers for guests who haven't met - sharing your deepest darkest secrets is always a great way to bond.
Prep your menu
Sure, you may plan on making ample use of that room service menu, but don't forget about the snacks. There's a good chance that you and the rest of the girls will want something beyond what the minibar has to offer, so stock up before you hit the road. Task each guest with picking up a bottle of wine or bag of chips so that you have late night snacks in your arsenal.

ONE WEEK BEFORE
Pick your hashtag
Make a personalized hashtag for you and your girl squad to use while out on your escapades. While there may be a few memories you'd like to forget, there's bound to be a ton worth remembering. Send out your social media creation in a group message thread so that no one forgets to add it in when 'gramming.
Confirm your accommodations
The week before you arrive at your hotel or Airbnb, make sure you get all the sweet deets on your stay. If you're staying at a hotel, clarify your check-in time. Heading to a rental home? Ask where to pick up the keys and who to reach in case of any issues.

THE DAYS LEADING UP
Sort out your travel
Staying on top of your travel plans is key. Taking a flight out of town? Make sure you and all the other guests have checked-in and downloaded their boarding passes. If you and your pals are carpooling, make sure whoever's behind the wheel has filled their tank up before you set out. You don't want your ride to conk out halfway through your road trip.
Rest up
You definitely don't want to be the debbie downer who heads to bed before the first bottle of champagne is popped. On the nights leading up to your trip put on that sleep mask, turn up those ocean sounds and prepare to get some solid 8 hour snoozes. This will keep you awake, alerts, excited and ready to party.
Share your bachelorette party experiences and find answers to your questions in our community forums »