The Ultimate Bachelorette Party Packing List
Ready to paint the town red for your BFFs bachelorette party? Here's what you should be bringing along for the ride.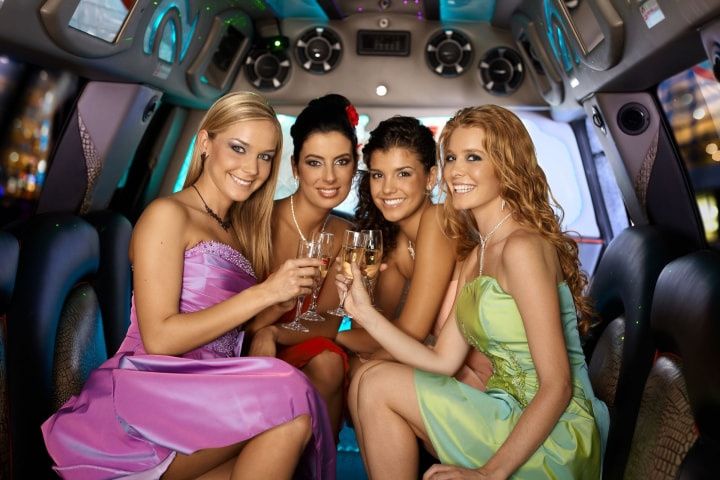 Ready to hit the road for your BFFs bachelorette bash? Well, before you hop in your car and speed off into the sunset you're going to need to pack your bags. You'll want to be prepared for just about anything but you also shouldn't be rolling around three massive pieces of luggage - find that middle ground and try not to over do it (perhaps limit yourself to one hair tool instead of three?). Remember, not all bachelorette parties are created equal - if you're going somewhere tropical or with below zero temps, you're going to have to adjust the list!
Here's your ultimate bachelorette party packing list.
Clothing
Little black dress
Casual day outfit (like jeans and a tee)
Swimsuit
Sweater
Coat
Pajamas
Bras
Underwear
Socks
Shoes
Flip flops
Heels
Running shoes
Slippers
Accessories
Sunglasses
Jewellery
Purse
Hair elastics
Hat
Toiletries
Medications
Make up
Makeup remover
Cleanser
Moisturizer
Tampons
Q Tips
Bandaids
Brush
Blotting papers
Deodorant
Perfume
Floss
Toothpaste
Toothbrush
Lip balm
Lotion
Sunscreen
Razor
Nail file
Nail Polish
Tweezers
Hair tools
Party Swag
Party favours
Decorations
Sashes and crowns
Cups
Games
Snacks
Alcohol
Pens and pencils
Documents
Drivers license/ID
Debit card
Credit card
Cash
Passport (if you're leaving the country)
Travel documents/tickets
Itinerary
Hangover Supplies
Mouthwash
Dry shampoo
Face mask
Eye drops
Advil
Gatorade
Energy bar
Etc.
Phone charger
Headphones
Portable speaker
Water bottle
Contacts/glasses
Ear plugs
Sleeping mask
Fashion tape
Towel
Gum
Mini first aid kit
Share your bachelorette party experiences and get answers to your questions in our community forums »