16 Simple Wedding Cakes We're Absolutely Obsessed With
Sometimes simple is the way to go! We've rounded up our favourite simple wedding cake designs to help you nail your dessert.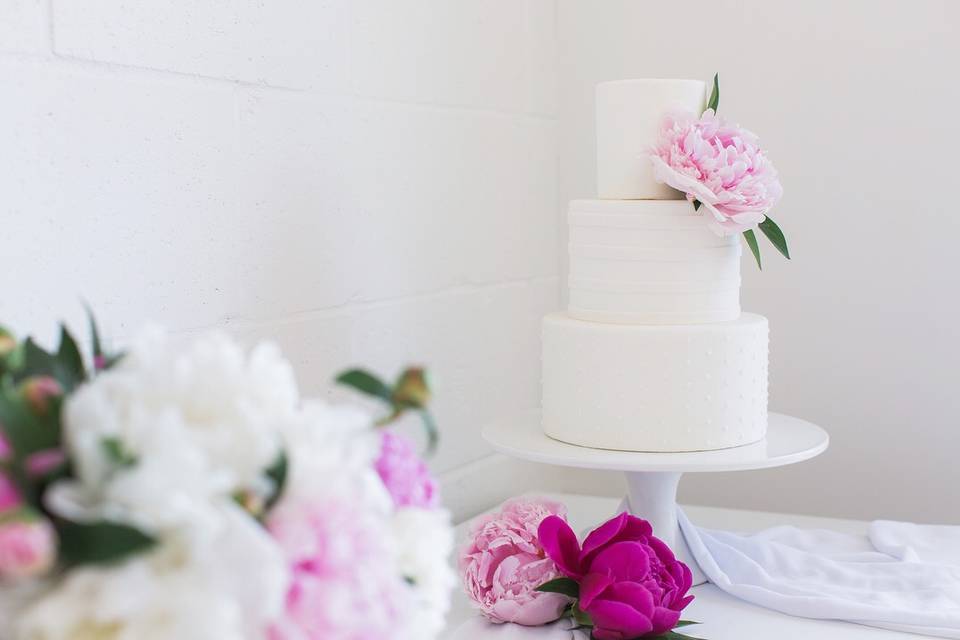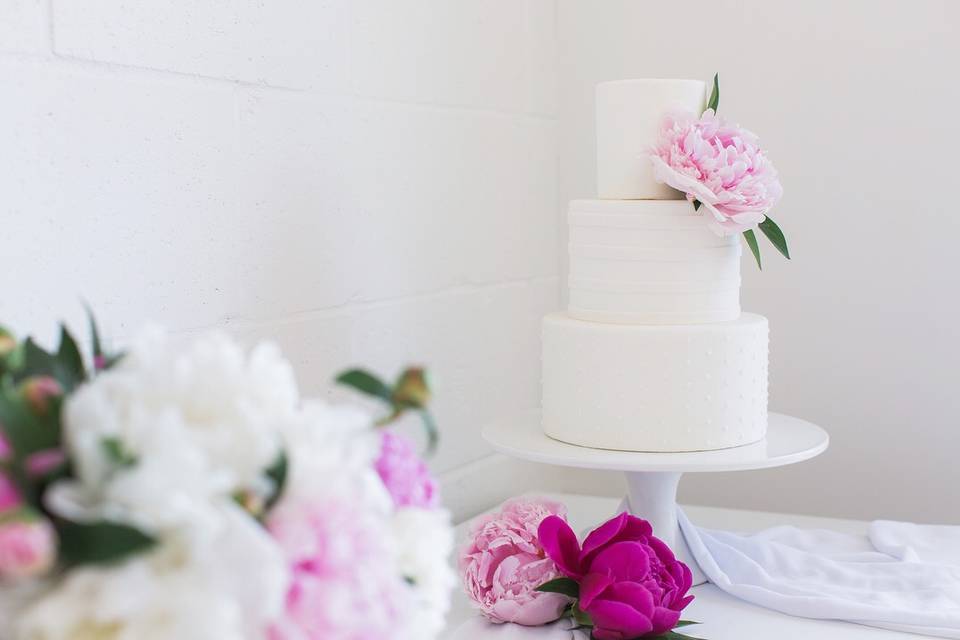 If your wedding cake philosophy is less is more, forget about bells and whistles and opt for a simple wedding cake design. Remember, simple doesn't mean boring, there are plenty of minimalist wedding cake designs that are interesting, elegant, and will get your guests excited for dessert as soon as they see it. From fondant flower cakes to brushed drip tiers to two-tone masterpieces, you're sure to get a ton of design inspiration for your own wedding cake from this list.
Here are a few simple wedding cakes we're absolutely obsessed with.
Super simple
Of course, we have to kick things off with arguably the most beloved simple wedding cake design of all: a single tier, buttercream frosted cake. Sometimes basic really is best. If you want to amp it up, just add a flower (like this baker did) or a fun topper.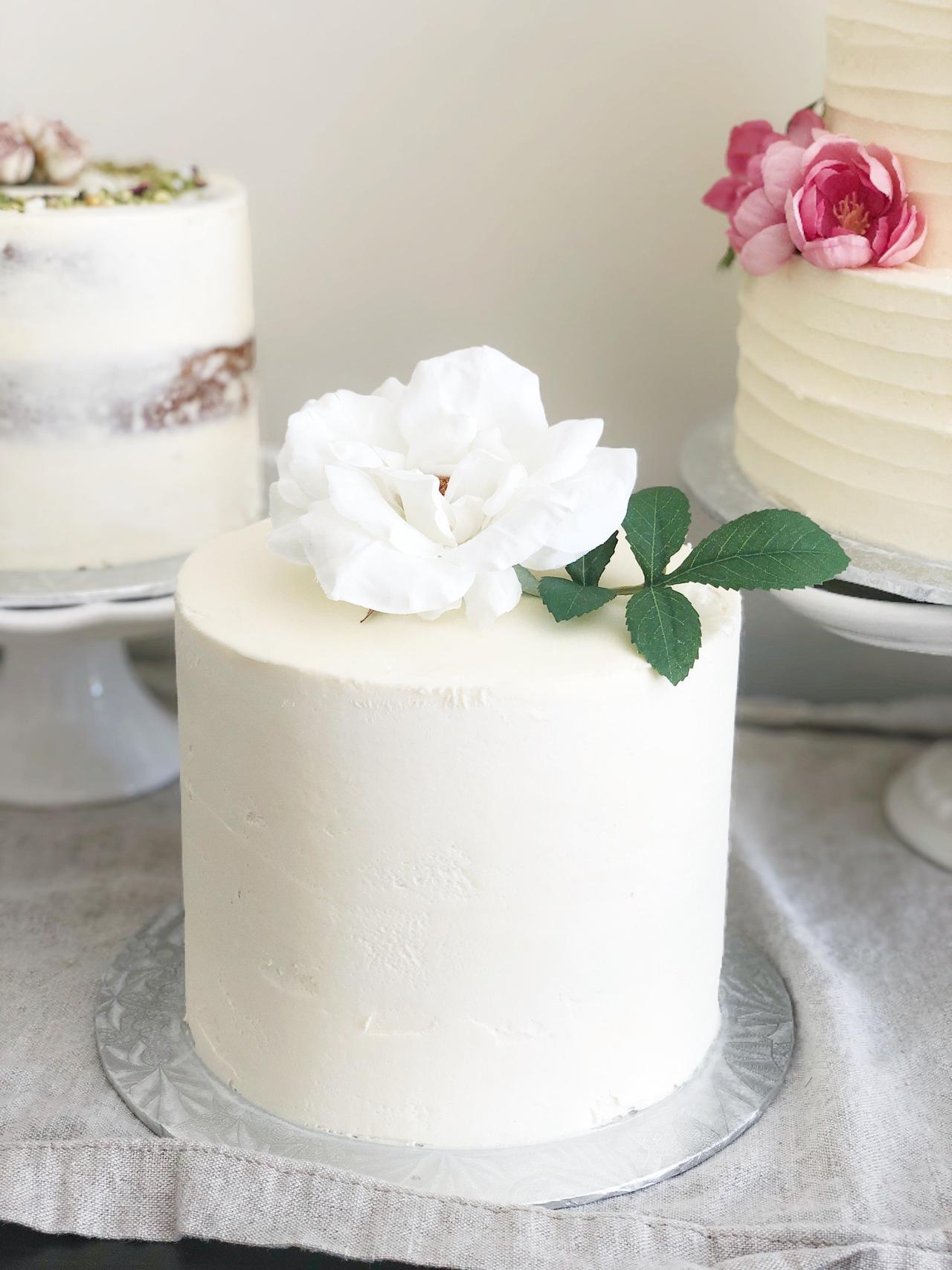 Madeleine Cake
Give your dessert table a Parisian twist by going with a Madeleine tower instead of a classic wedding cake. These delicious cookies are usually served without any icing and are all about their design (a ribbed shell shape). We love how this baker topped it with a single bloom for a simple, yet beautiful finished look.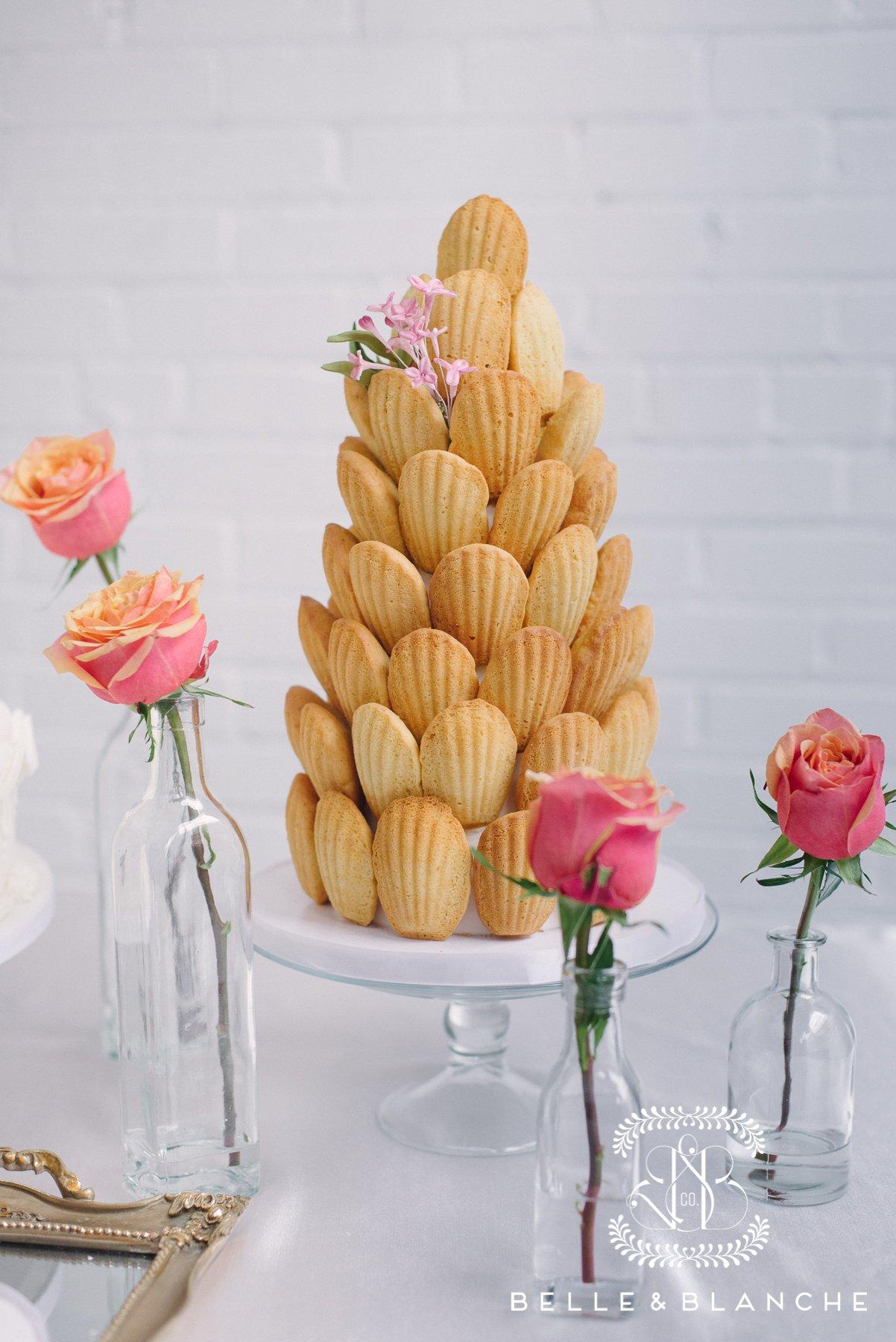 Fondant Flowers
Flowers truly never go out of style. Start with a sleek, simple white base and then add on a few gorgeous fondant blooms that match your wedding bouquets and/or centerpieces to tie everything together.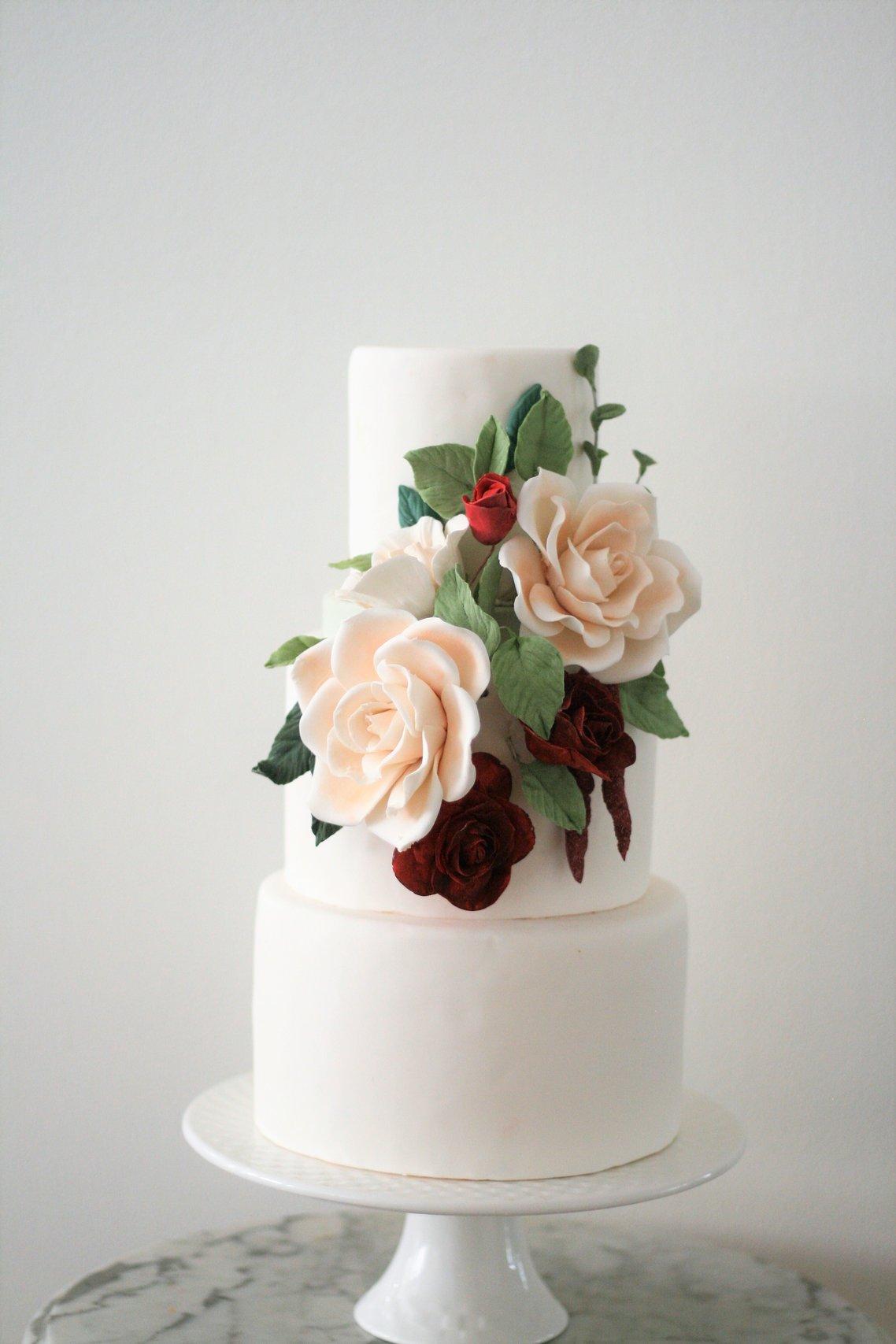 Real Blooms
If icing flowers aren't legit enough for you, ask your wedding cake baker to create a fondant coated white cake and then get your florist to finish it off with some real blooms. We love this combo of a sleek white background with a sprinkling of bold, summer-y flowers.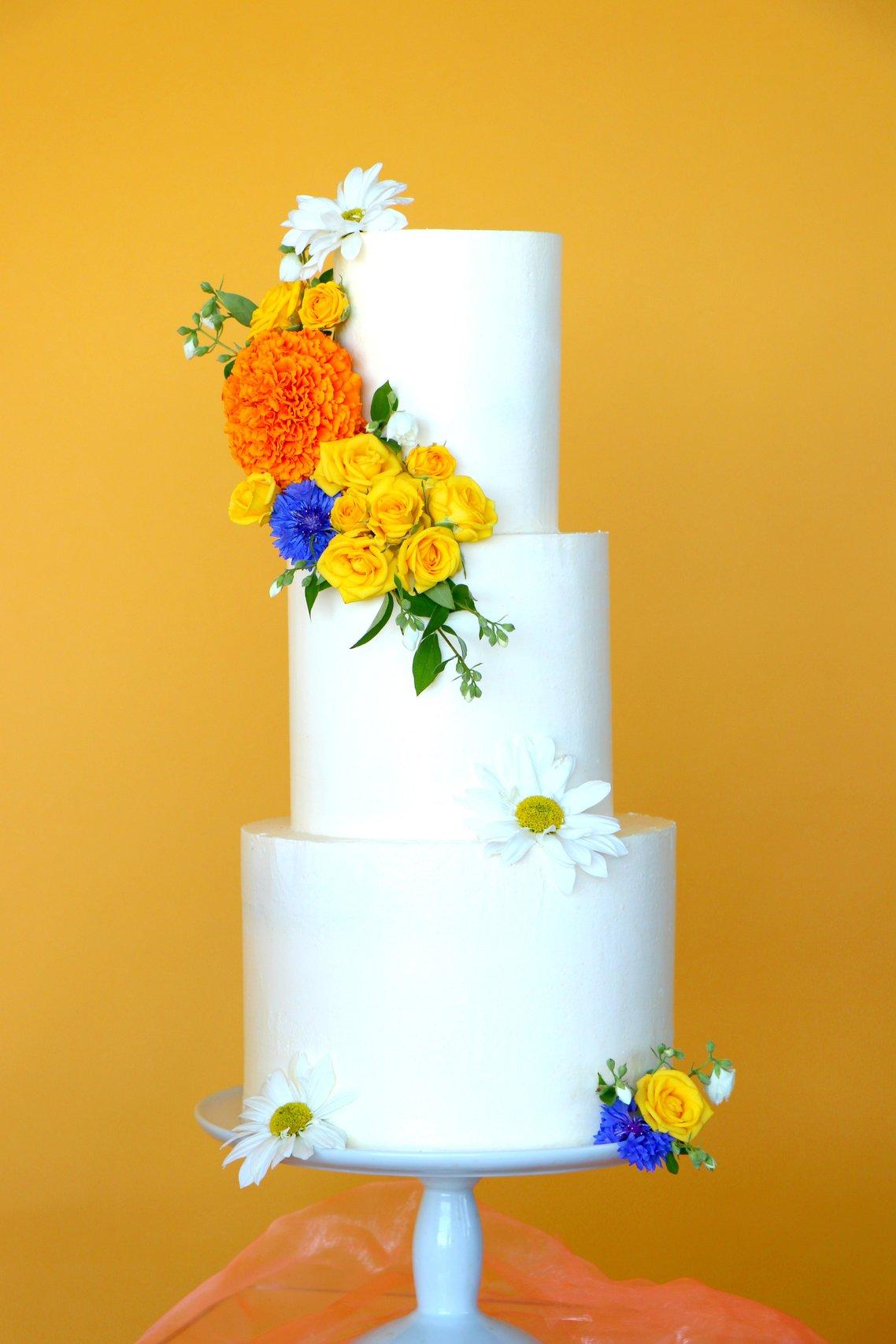 Monochromatic Textures
100% white cakes don't have to be boring. If you're opting for a monochromatic simple wedding cake design, make it a bit more interesting by adding different textures to the tiers with fondant or buttercream.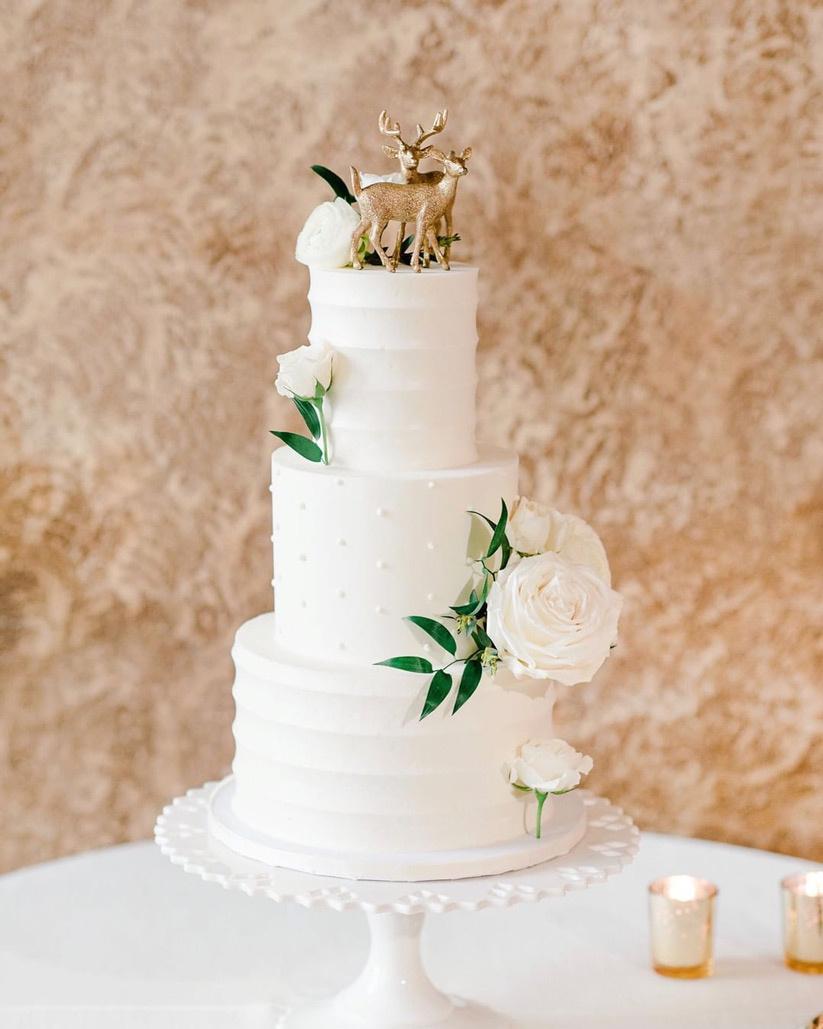 Brushed drips
We're head-over-heels for simple single tier wedding cakes with brushed drip designs, and they look even better when they're metallic. You could pair this design with a bold base colour (like this baker did) if you want it to be even more eye-catching, or keep things super chic with a white base cake.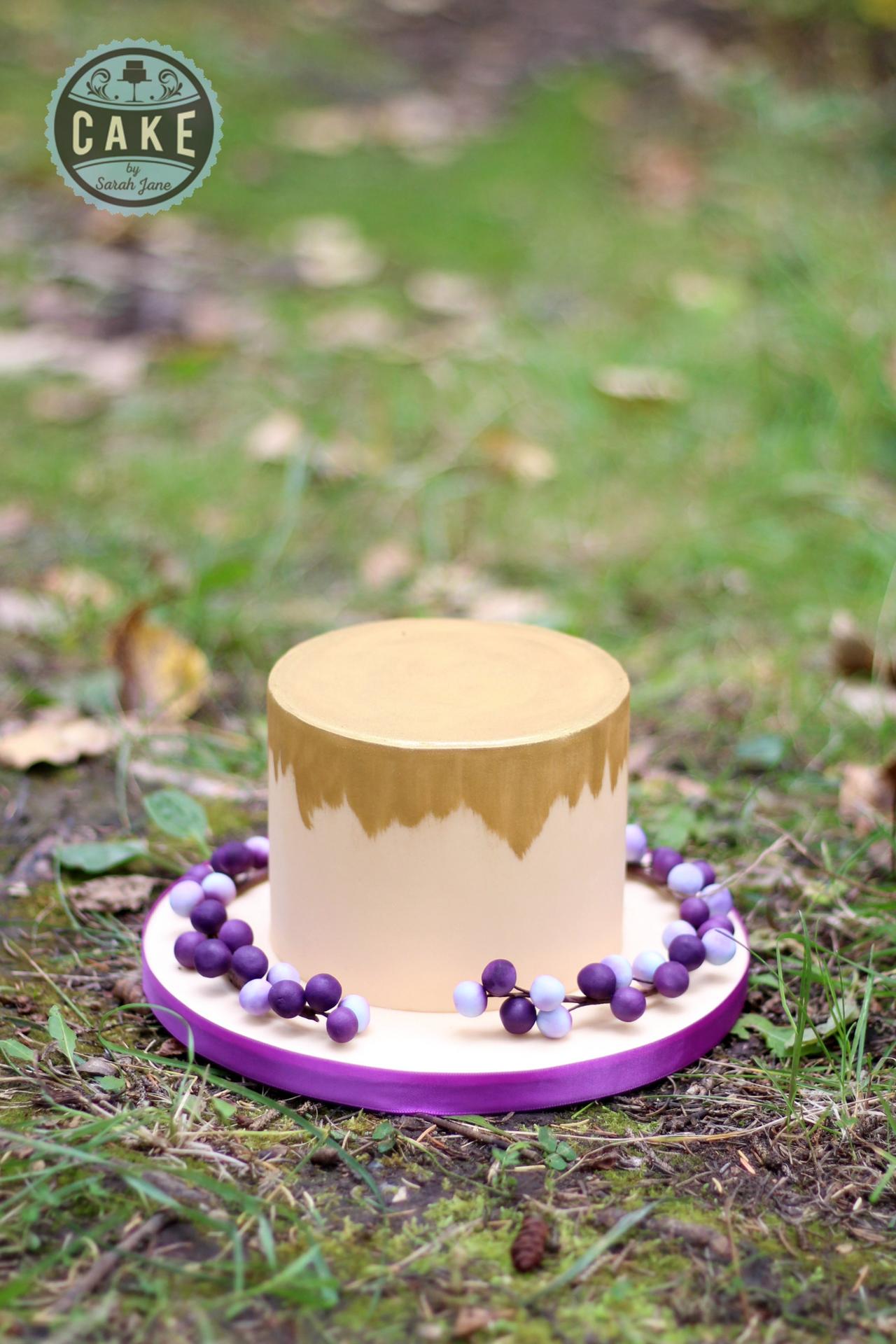 Swiss Dots
Add a little texture to an otherwise plain wedding cake by asking your baker to add a swiss dot design with royal icing on each tier. Take it to the next level by tying a bow around it, adding flowers, or finishing it off with a fun topper.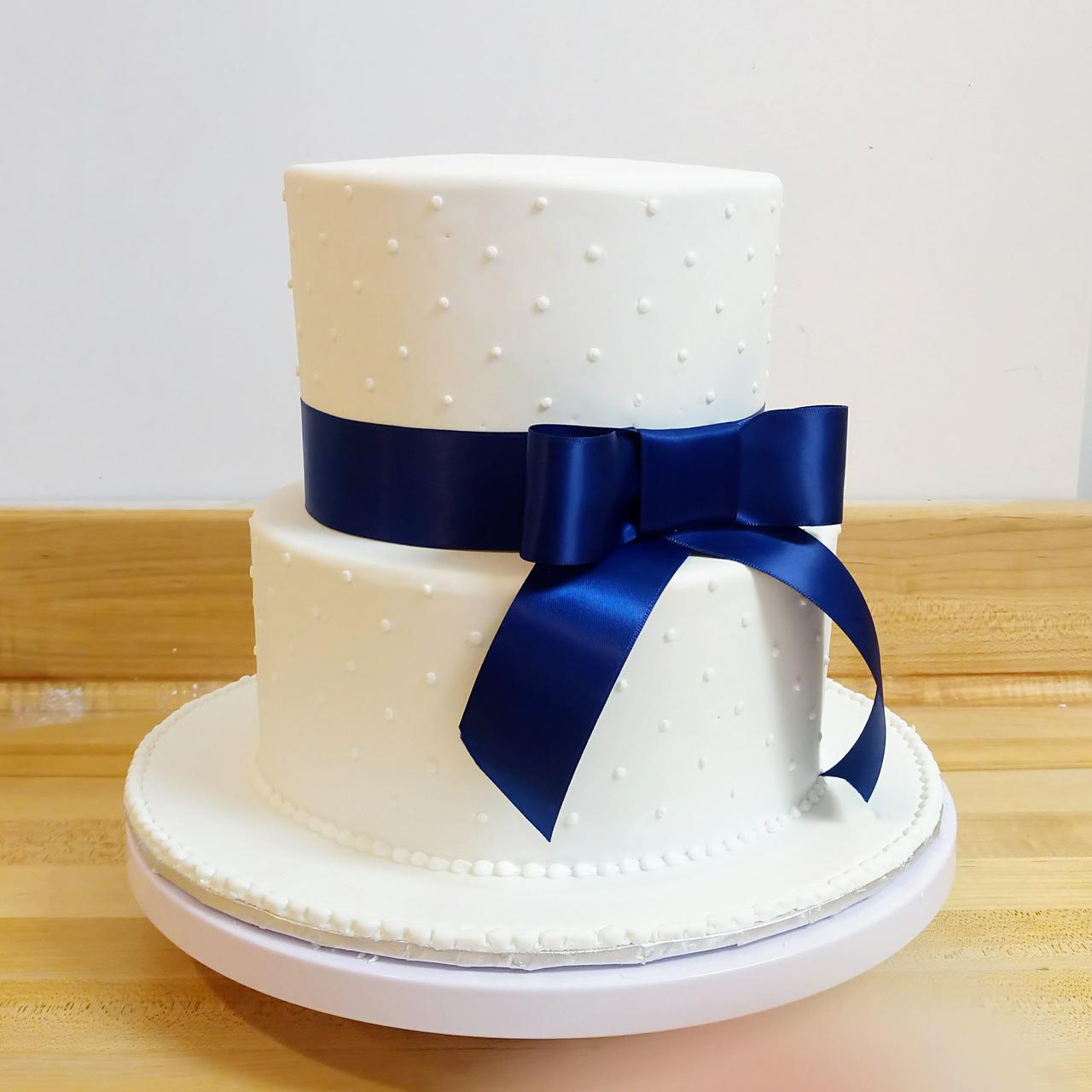 Semi-Naked
If you're on the hunt for a simple, rustic wedding cake design, look no further than the semi-naked cake. It works for every wedding theme, can be accessorized or left bare, and will never go out of style.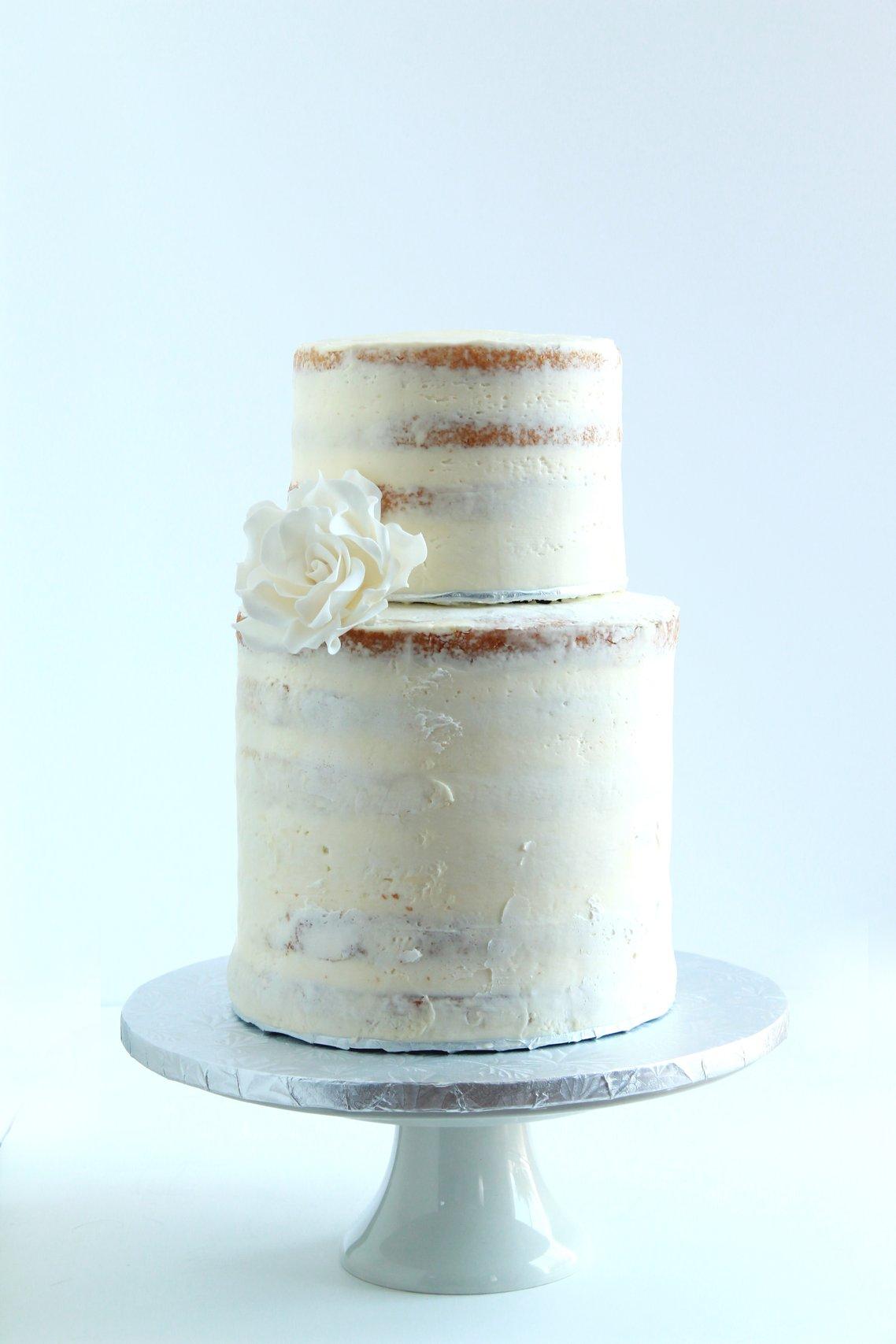 Naked cake
Want your cake to be even more bare bones than a semi-naked design? Skip that thin veil of icing and serve up a naked wedding cake without anything on its exterior. Don't worry, it won't be dry when you serve it to your guests – you can actually pack plenty of icing and fruit between its layers.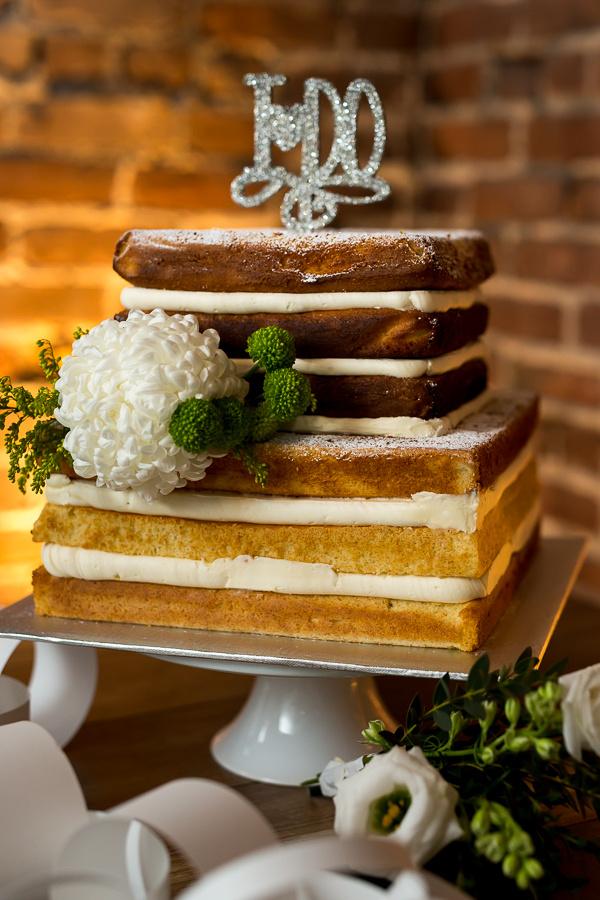 Two-Tone
Sure ombre looks great on hair, but do you know where a gradient pattern looks even better? On a wedding cake. We suggest doing a dark to light design in one of your wedding colours so that everything matches perfectly.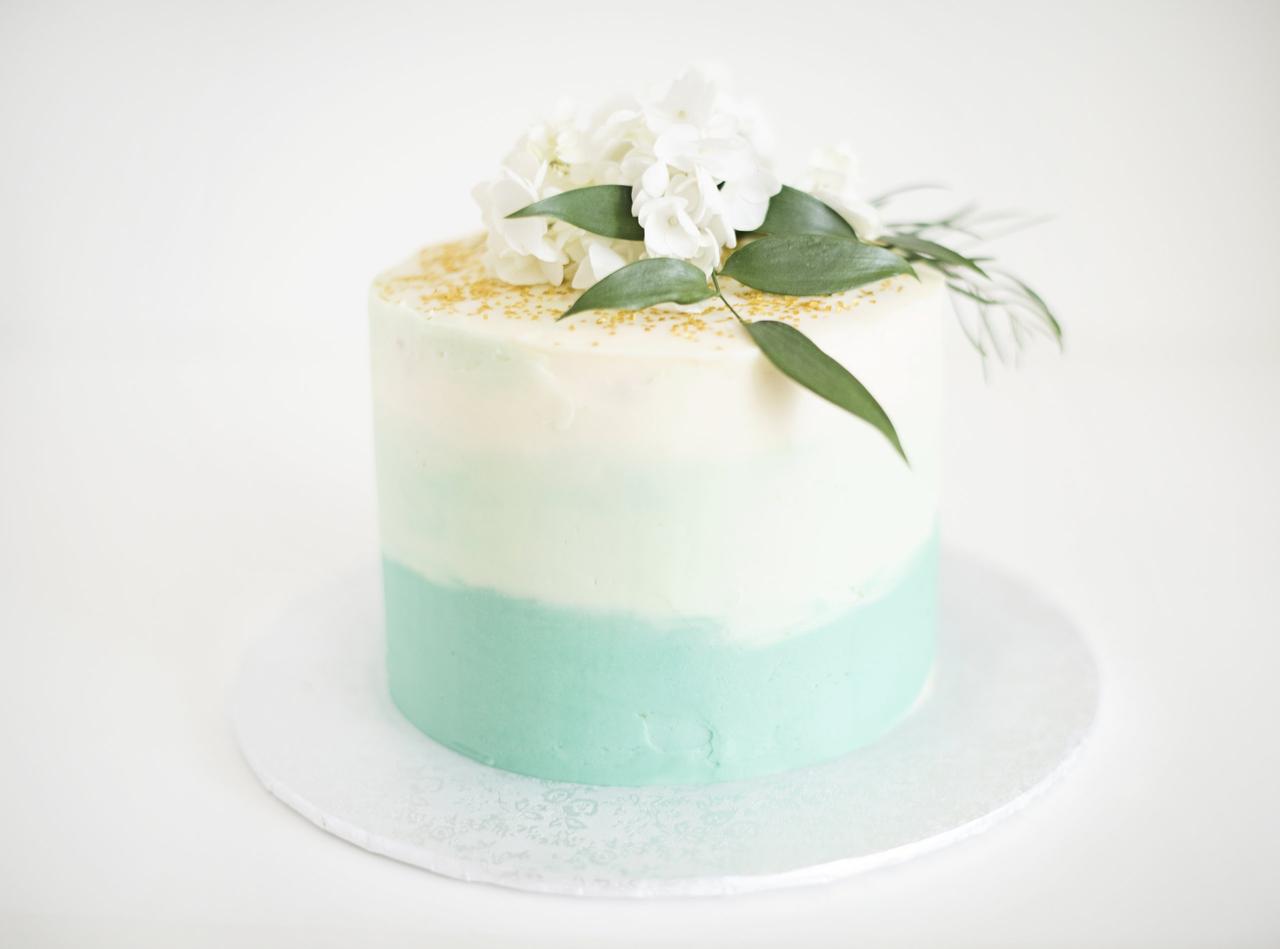 World map
If the two of you are total globetrotters, work your love of travel into your simple wedding cake design by printing a world map right onto your tiers. This can be done using fondant, buttercream, chocolate, edible paint, sprinkles, or even sugar (so you've got options).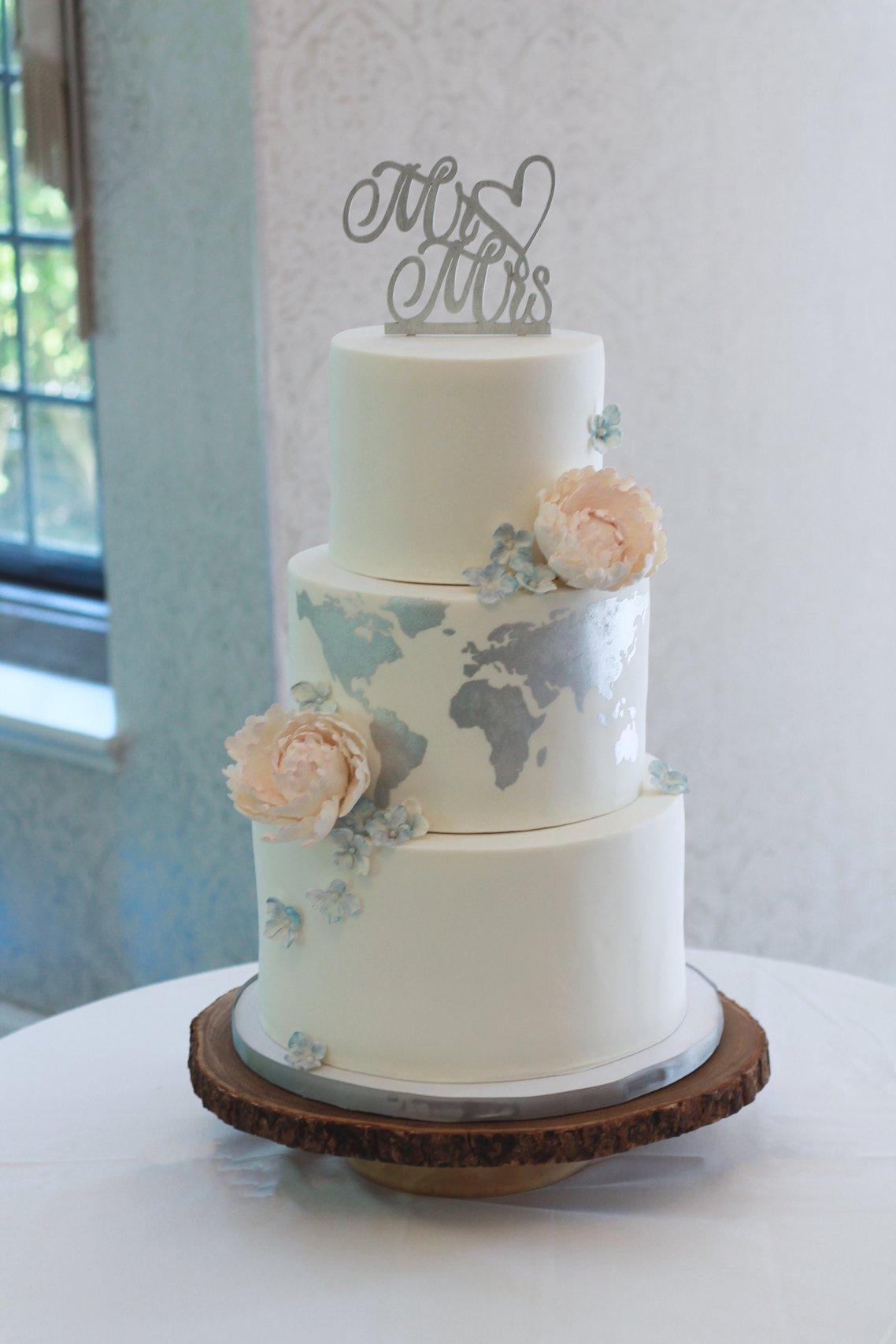 Mix and Match
Create different designs on each tier for a simple, stylish wedding cake that's just as eye-catching as any over-the-top dessert. We're absolutely in love with this metallic and marble combo – it's the perfect option for a modern celebration.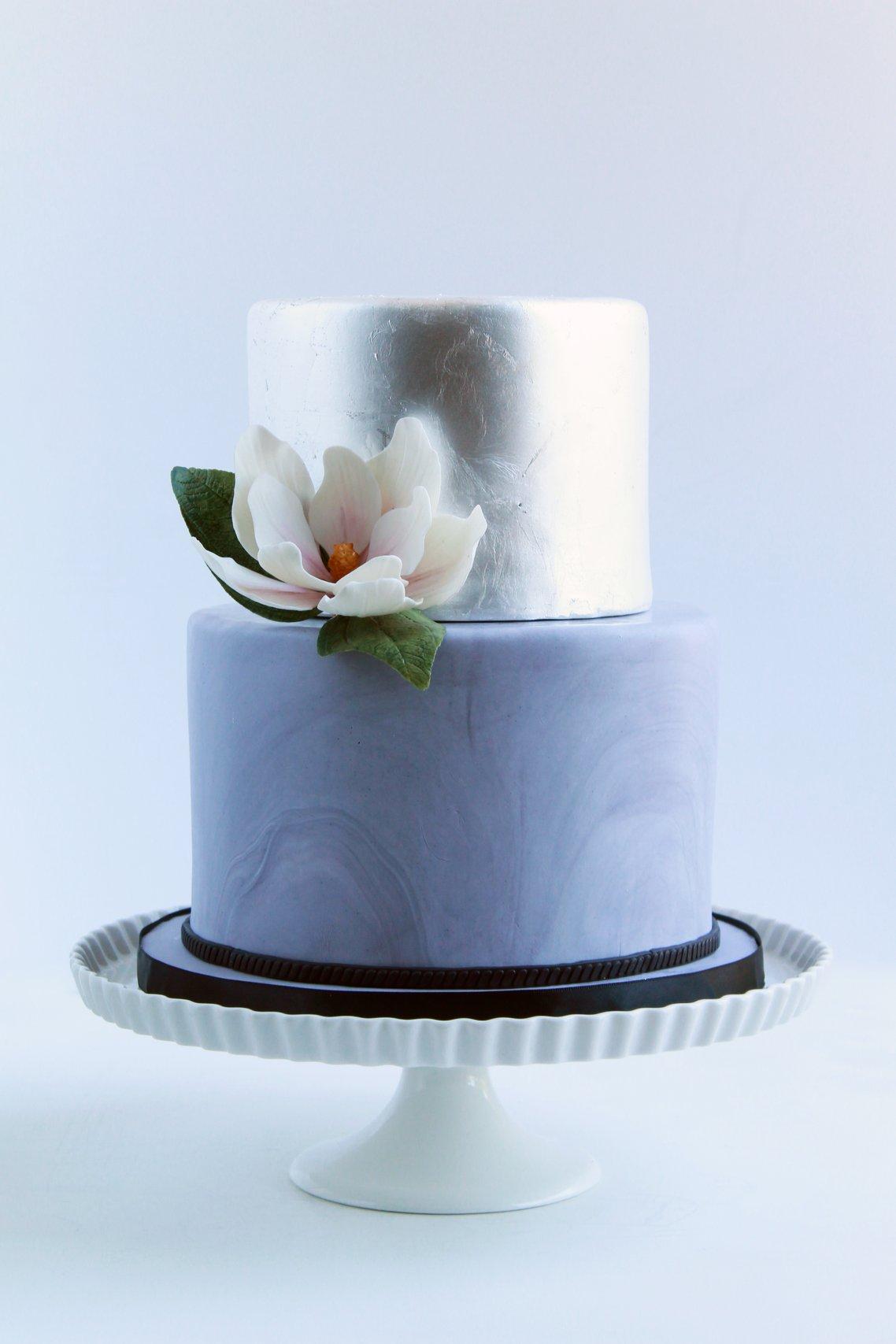 Textured Pale Pink
Instead of piping a pattern onto your cake, ask your baker to create some cool textures by embossing a design into the fondant. It looks absolutely stunning and is perfect if you want a minimalist, monochromatic cake.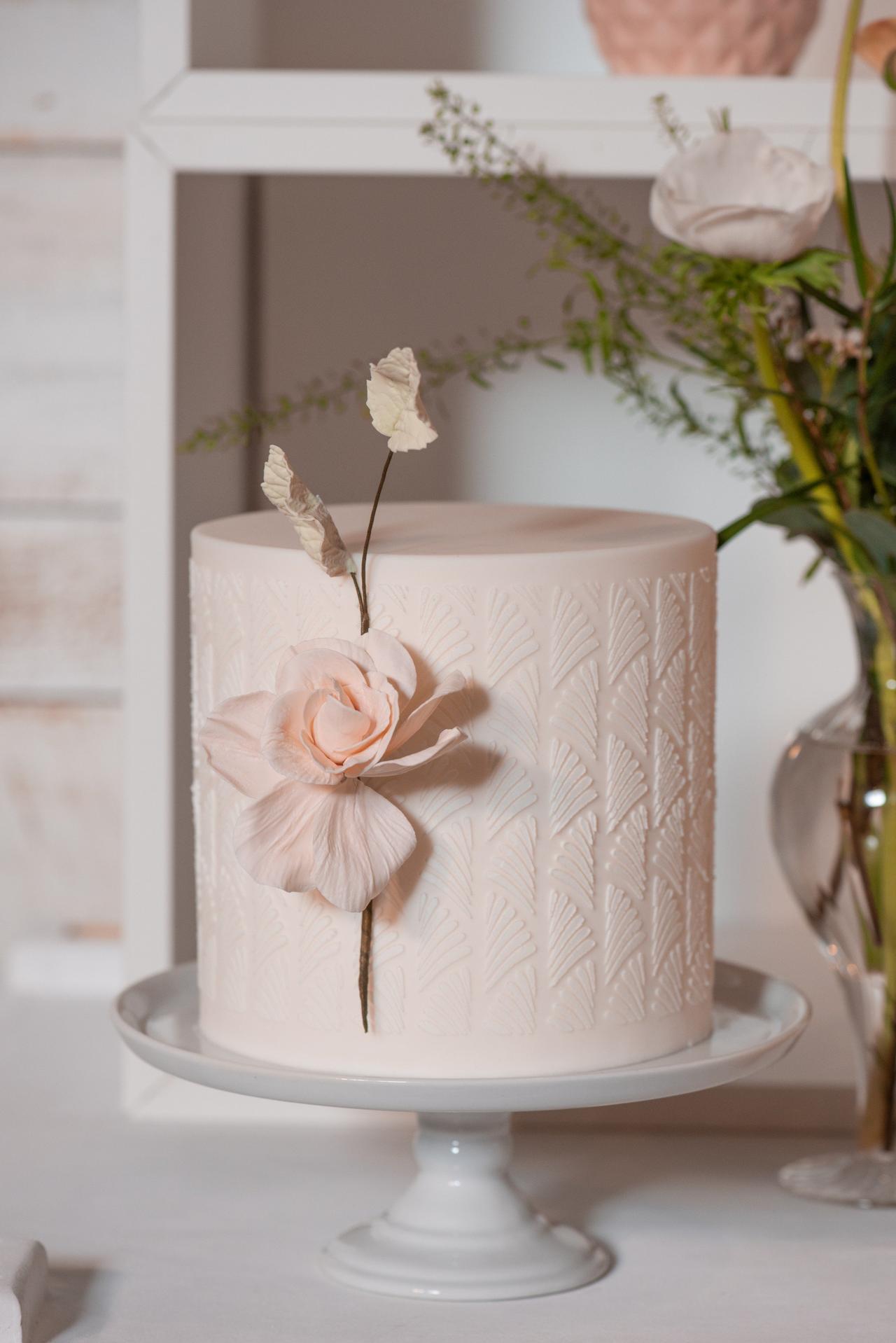 Rosettes
If you want a simple wedding cake design that's ultra romantic, look no further than this one. You can ask your baker to pipe a few rosettes here and there on a fondant covered cake, or cover each tier from top to bottom in the design. Both options look amazing.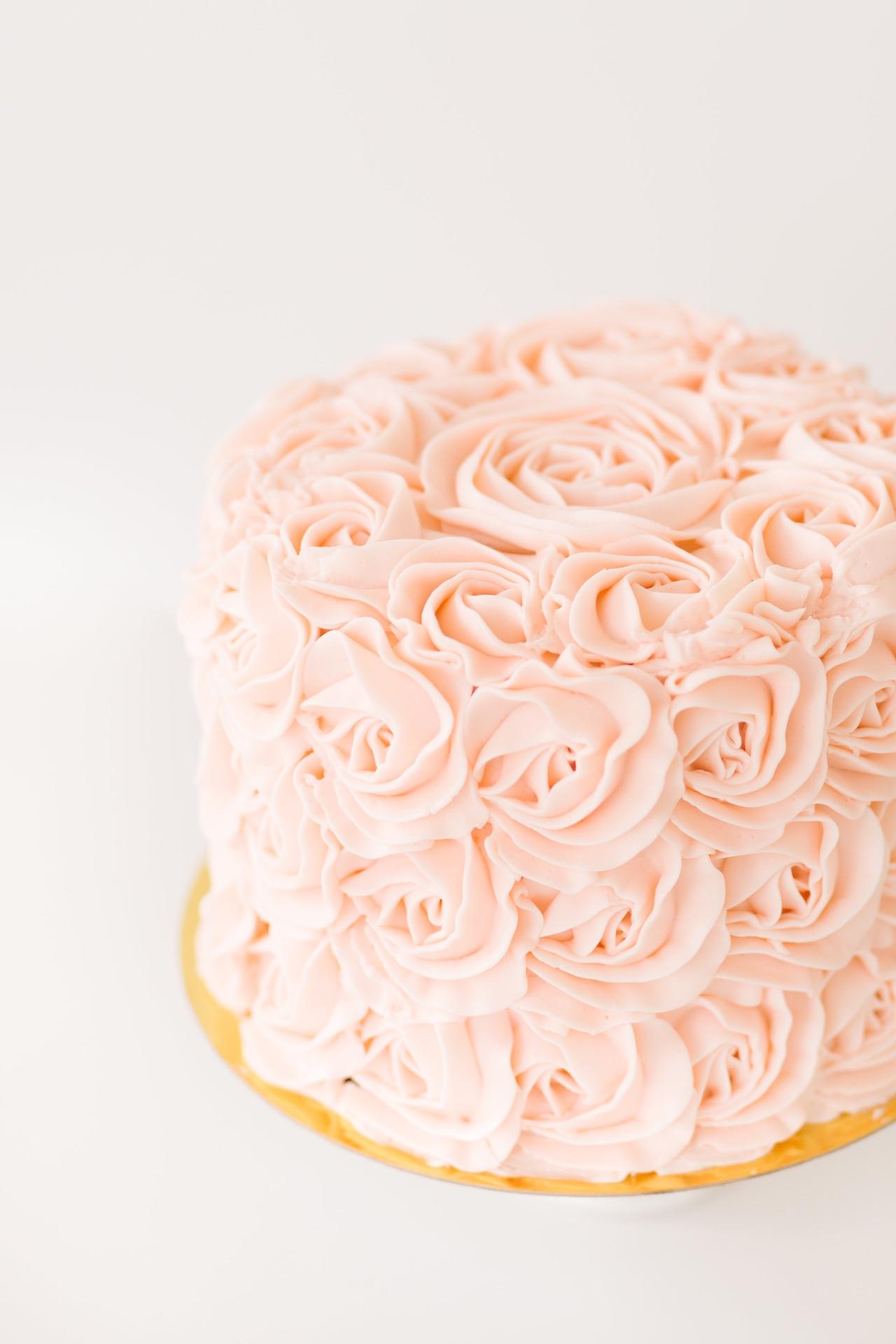 Floral Wreath
On the hunt for a unique way to add a few flowers into your design? Instead of topping your tiers with real or faux blooms, ask your baker to create a floral wreath out of icing and fondant and put it right on the front of your otherwise bare bones wedding cake.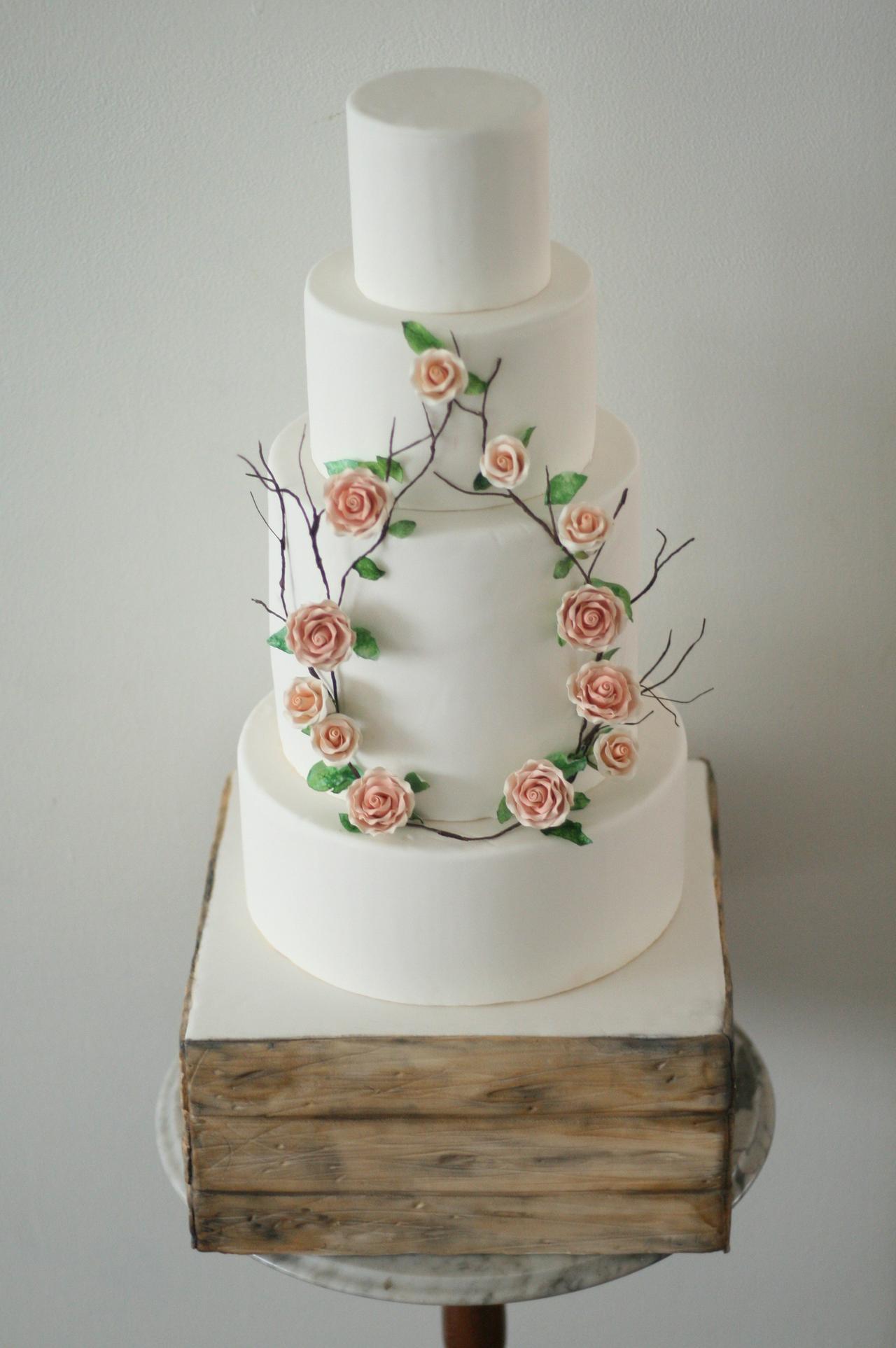 Uneven Buttercream
Instead of coating your cake with a perfect layer of fondant, do an uneven buttercream design to give your dessert a bit of a rustic look. Top it with a few fresh blooms and, voila! You have an absolutely beautiful design that's sure to catch your guests' eyes.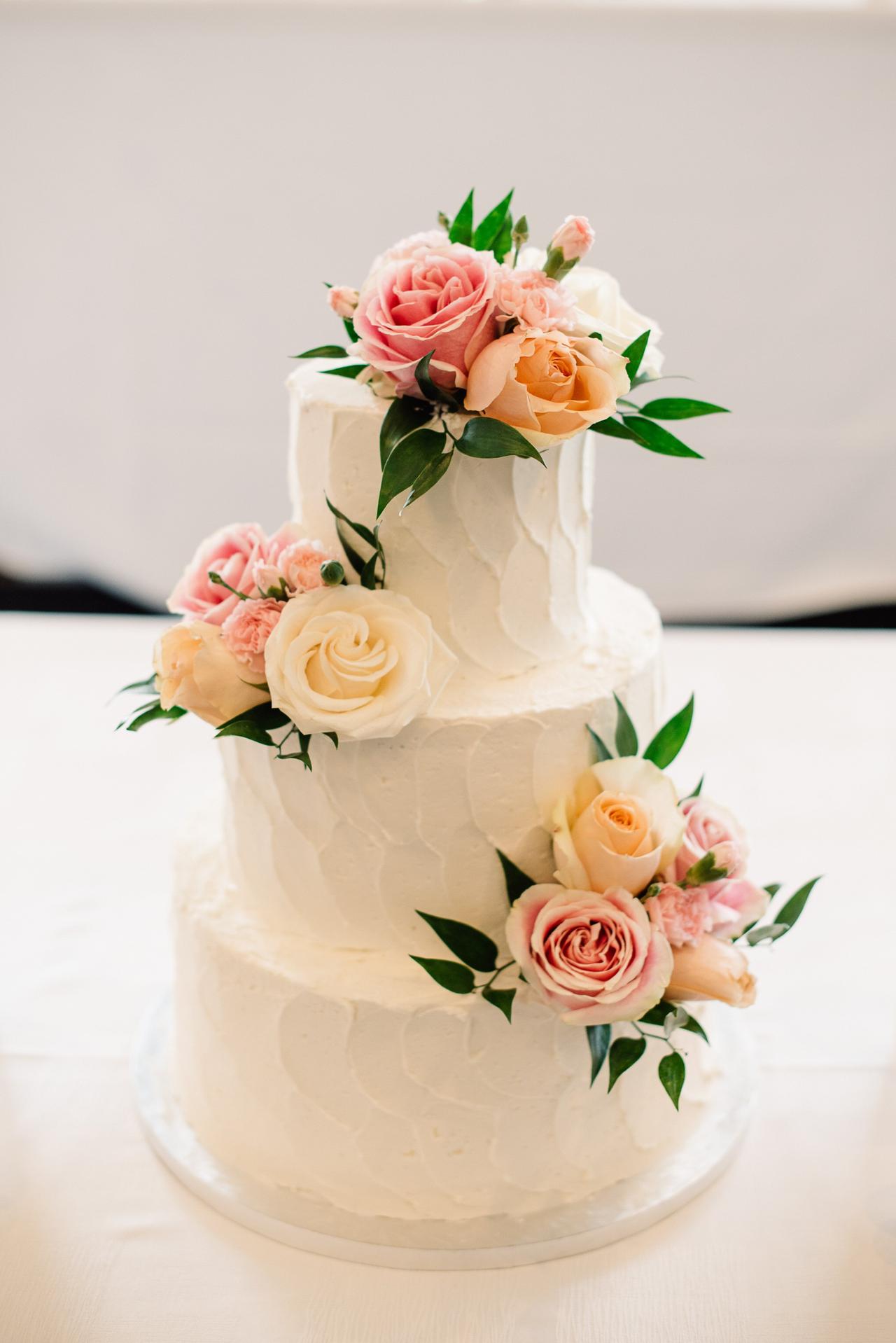 Find wedding cake designers and specialized bakeries on WeddingWire »