8 Modern Wedding Venue Styles We're Totally Obsessed With
Thinking of forgoing a traditional celebration? Here are the modern wedding venue styles we're totally obsessed with ATM.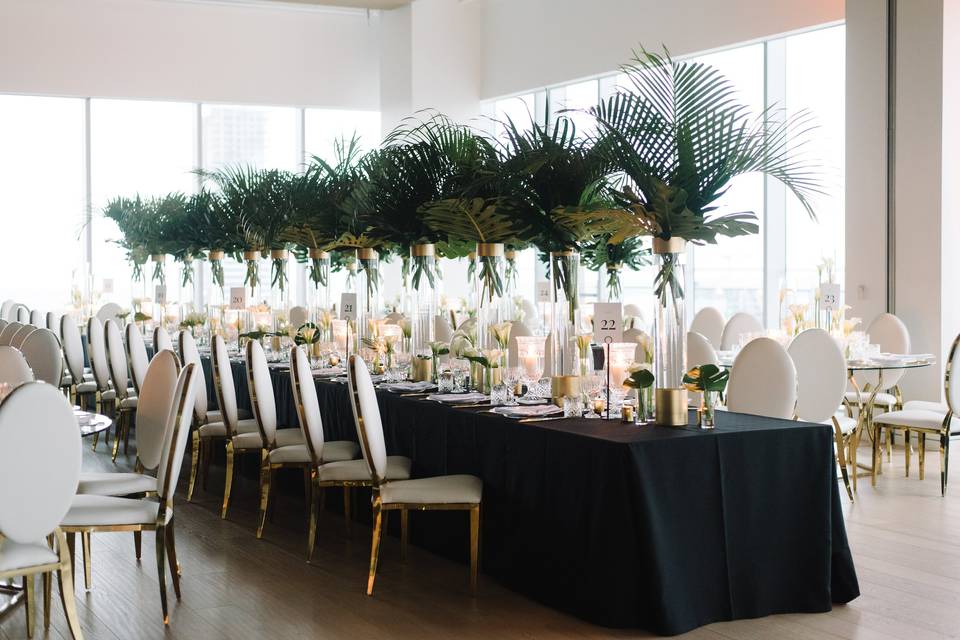 Traditional ceremonies and receptions certainly aren't for everyone. If you want to forego the layers of lace and royal icing cake in favour of something a bit sleeker and more streamlined, a modern wedding venue might be calling your name. To help you settle on the perfect spot to celebrate your big day, we've rounded up our favourite non-traditional, contemporary venue style options.
Here are the modern wedding venue styles we're totally obsessed with.
Loft
You may not have the money to rent a massive loft in your home city, but you sure as heck can get married in one! Loft wedding venues are typically pretty bare-bones, have sky-high ceilings, plenty of natural light and involve a good deal of concrete and exposed brick. These spaces work great for minimalist wedding themes, but can also be decked out to the nines with floral arrangements, furniture rentals and decor.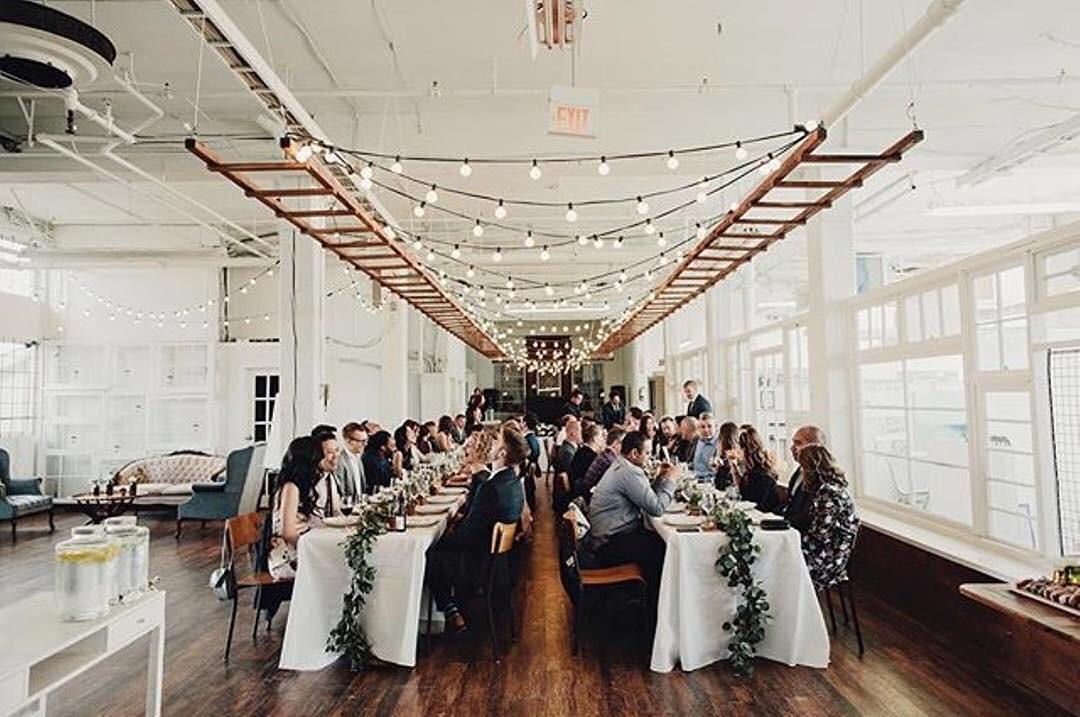 Gallery
Want a modern wedding venue with some seriously awesome built-in decor? Look no further than an art gallery. This style of venue typically has a loft vibe, but is on the larger side, giving you more space for dancing, mixing and mingling. Expect natural light, original art, and a more refined industrial feel.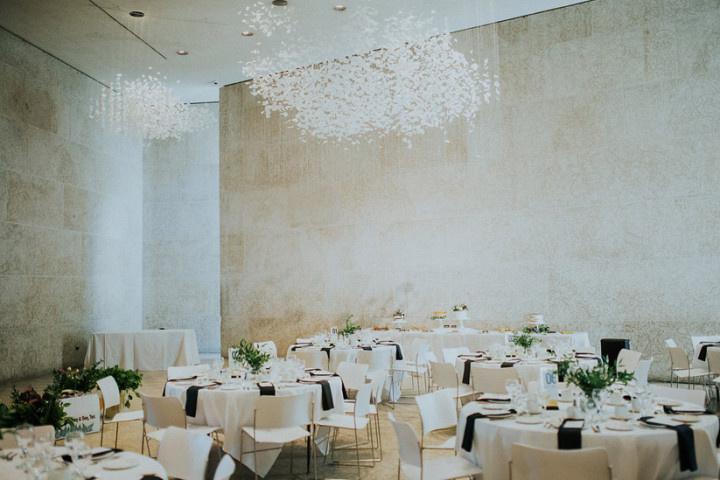 Brewery
If you and your partner are absolutely beer-obsessed, a brewery wedding venue is a natural choice. Independent breweries usually have warehouse-style spaces that you can put to use for your big day, making them a great choice if you love that oh-so-popular industrial-chic vibe. Alternatively, if you're looking for something with more built-in decor, look for a local brewery with a taproom or restaurant that you can use. Bonus: you'll probably be able to work some discounted beer into your wedding package (score!).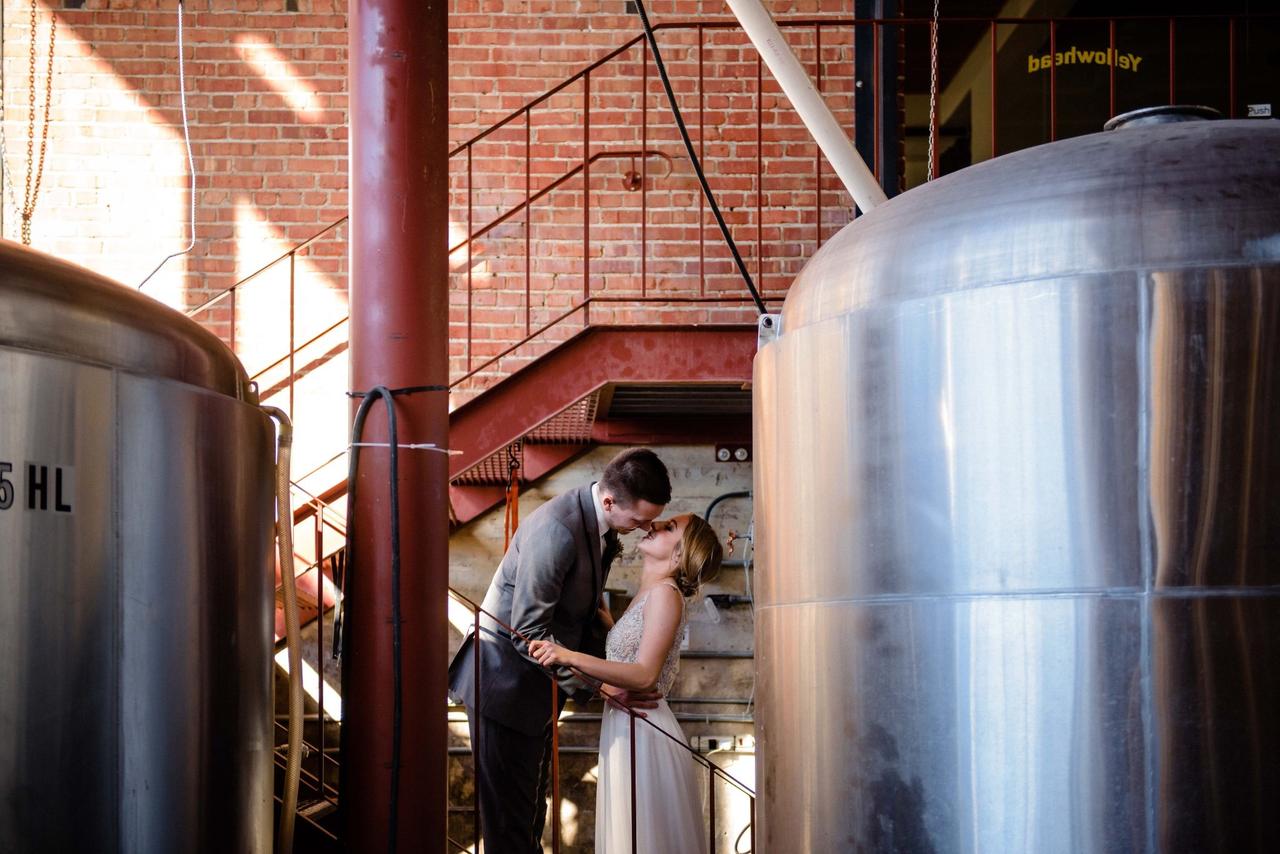 Cafe
Coffee more your jam? Get married in an intimate cafe. Of course, if your favourite place to grab an americano only seats 10 people, you're going to need to look elsewhere, but nowadays you can typically find coffee shops that are just as big as restaurants. Regardless, if you go this route, you're going to need to keep your wedding guest list short, so be mindful when scouting spaces.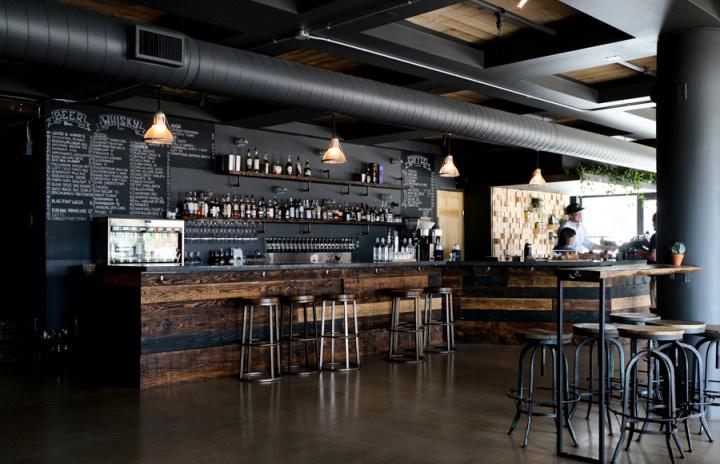 Restaurant
If the two of you are total foodies, there's nothing better than a restaurant wedding venue. Many eateries offer buyout opportunities, so you can get the whole place to yourselves on your big day. An added bonus of this modern wedding venue style is that you're guaranteed a killer menu and won't have to hunt down the perfect caterer.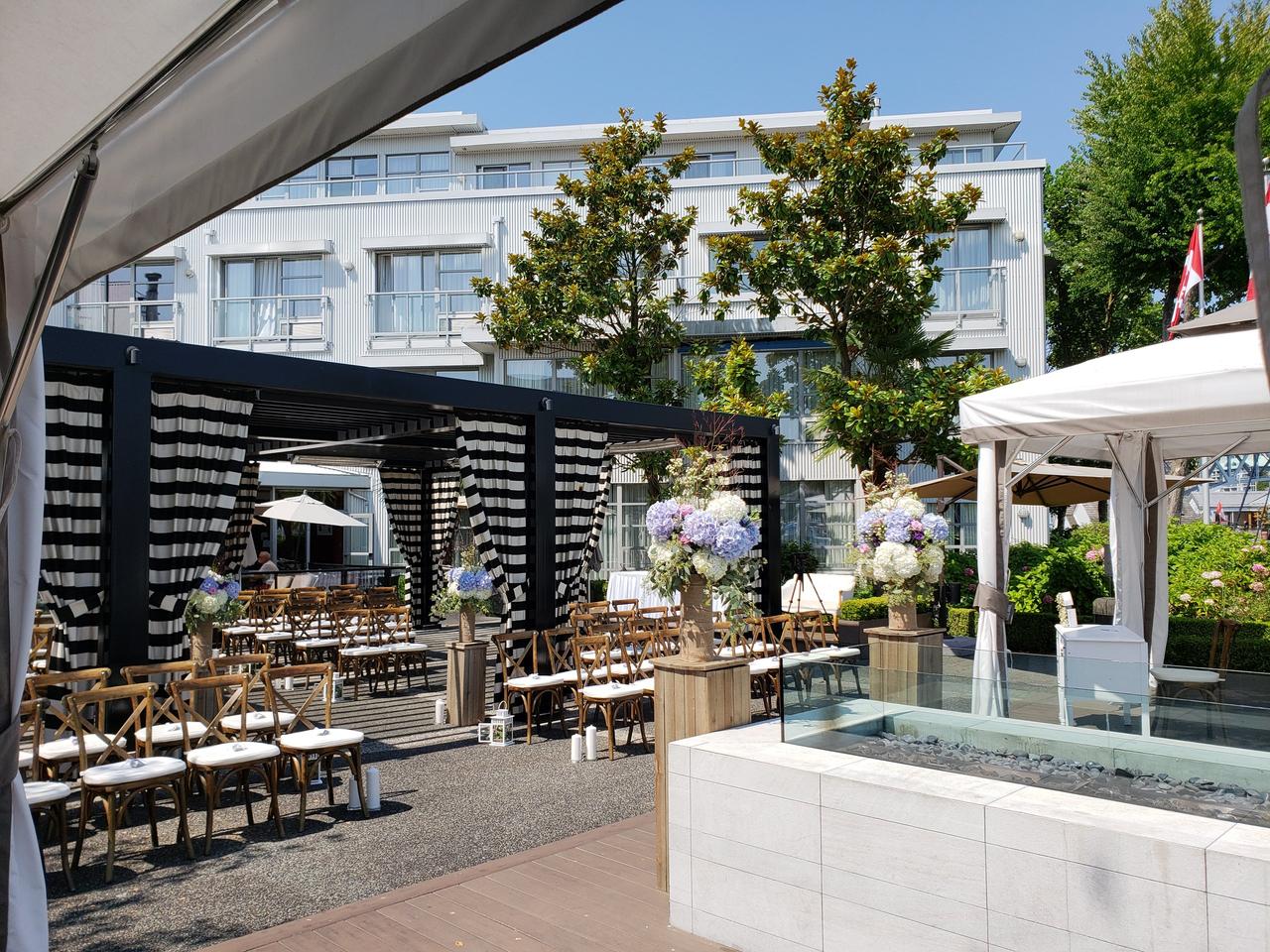 Warehouse
Warehouse wedding venues are great for edgier affairs. They're blank canvas-style spaces with a grungy edge that you won't get at any loft or cafe, making them truly unique. Add some lucite chairs, a few tropical plants and strands of Edison bulb lights and your wedding will be what Pinterest dreams are made of.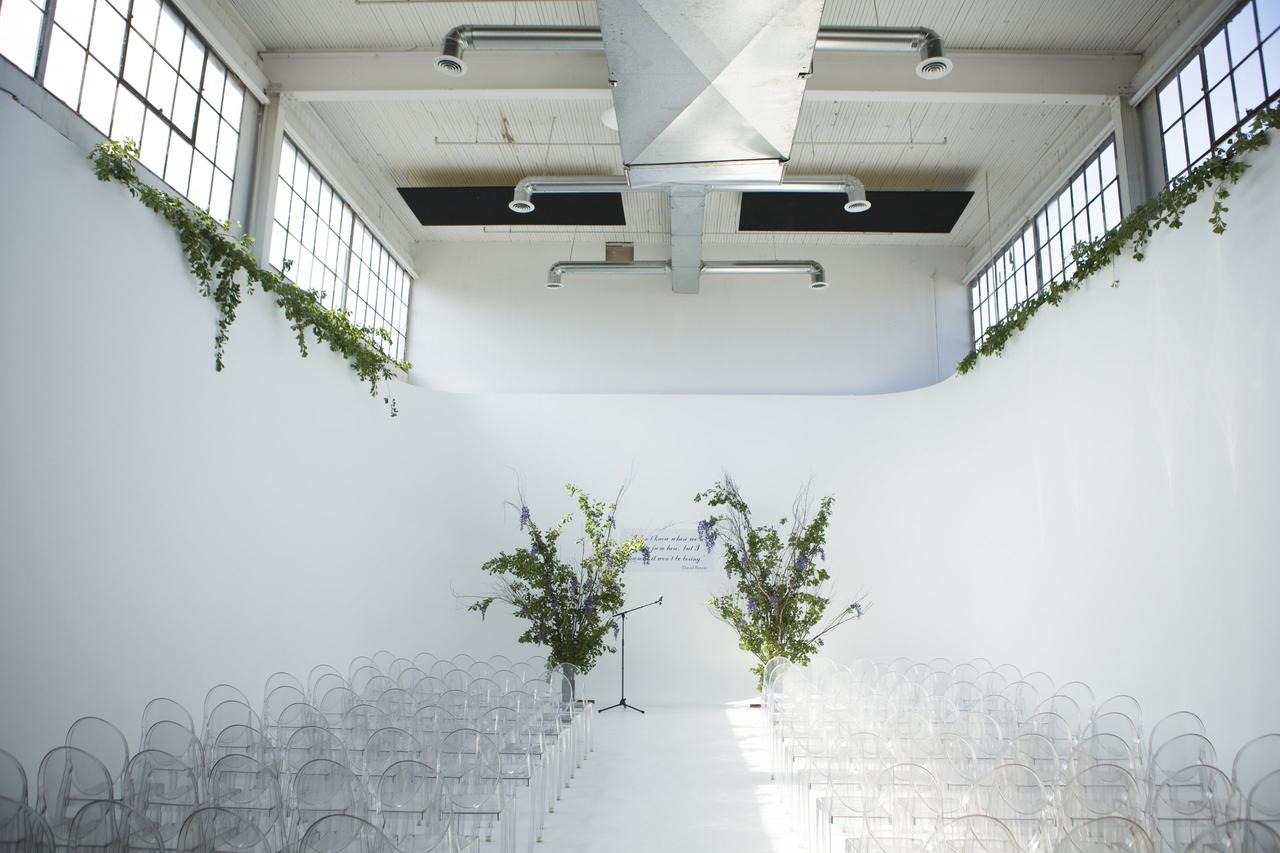 Hotel
There are cool boutique hotels popping up everywhere, and they make for awesome modern wedding venues. Make sure you check out their function rooms and restaurant and lounge spaces so that you know all of your options (you may want to put a few to use on your big day). As an added plus, you won't need to hunt down post-wedding accommodations - you and your guests can stay the night.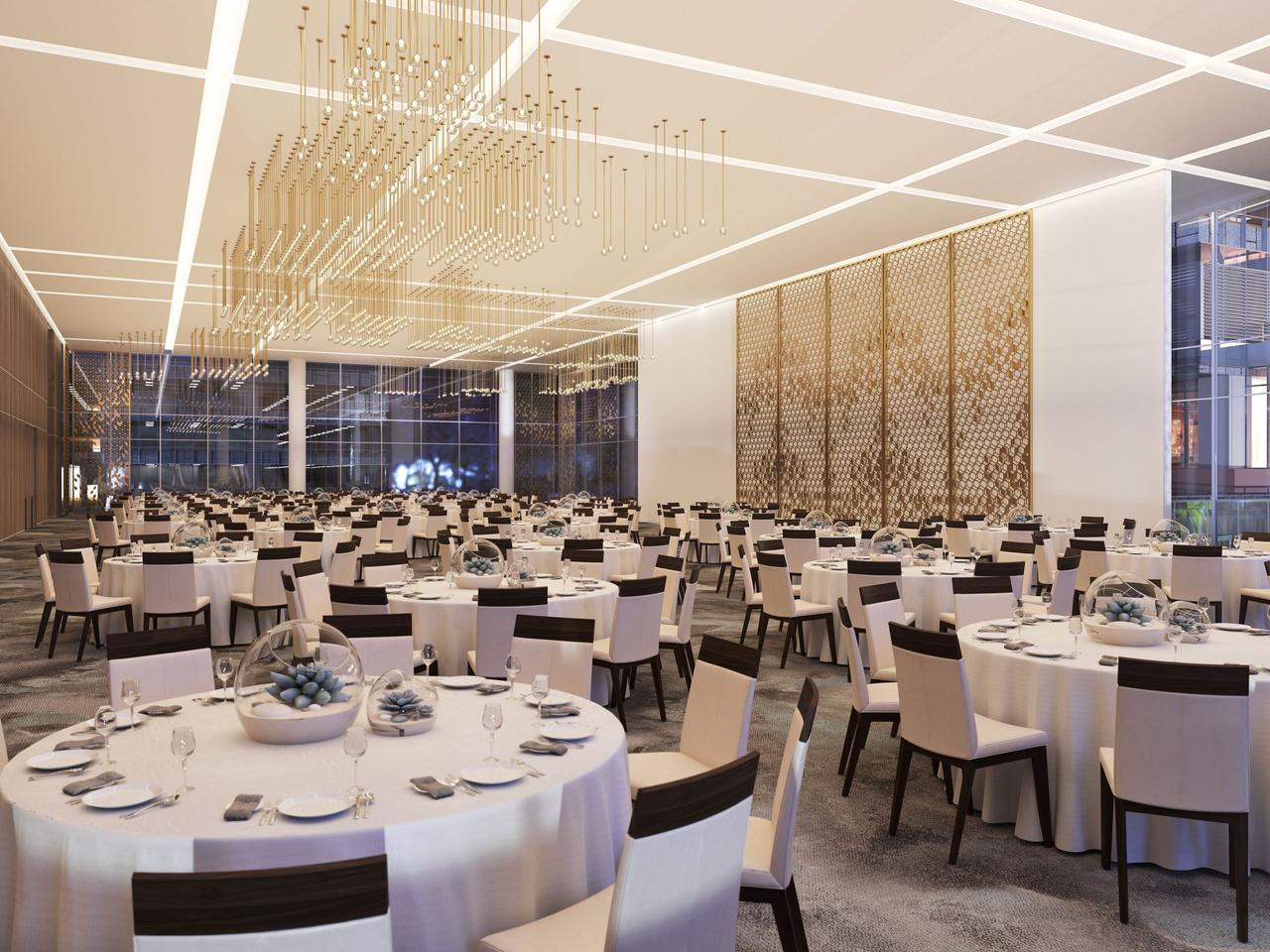 Banquet halls
Modern office towers in the heart of downtown are now becoming home to stunning banquet halls with floor to ceiling windows and skyline views. You can also find banquet halls featuring contemporary decor in the outlying areas of most Canadian cities. These chic spaces offer the convenience of on-site catering, rentals and other event amenities that can easily be customized to fit your modern wedding vision.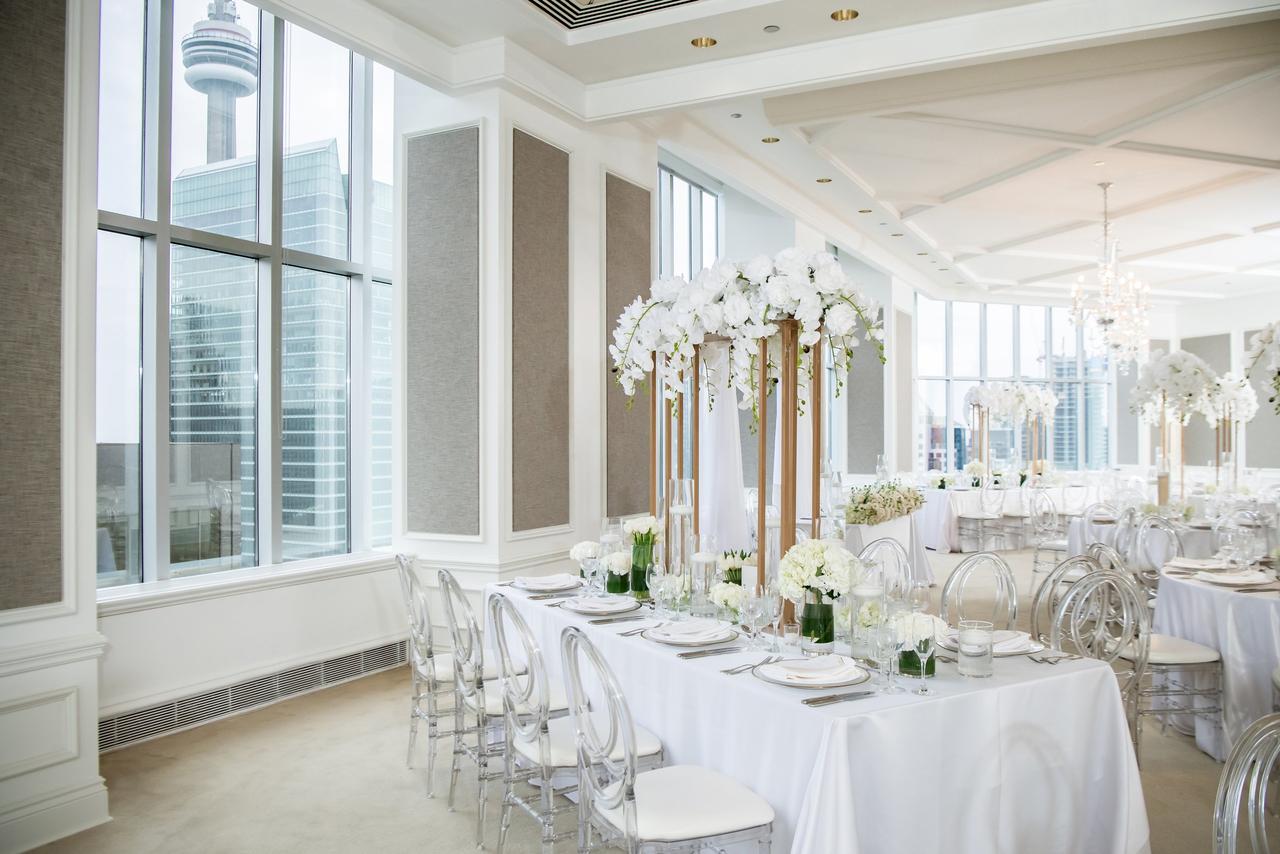 Find your modern wedding venue on WeddingWire »