5 Intimate Cafe Wedding Venues in Toronto
Dreaming of hosting your wedding in a coffee shop? Here are a few intimate cafe wedding venues in Toronto where you can tie the knot.
Toronto coffee lovers, rejoice! You don't have to host your wedding in a church, hotel or restaurant - you can tie the knot it the comfort of one of your favourite cafes. That's right! A handful of the Toronto's coffee shops double as intimate wedding venues, so you can infuse your big day with a dash of caffeine. P.S. if you go this route, we highly recommend rolling with the theme and serving coffee flavoured cocktails and desserts.
Here are 5 intimate cafe wedding venues in Toronto.
Creeds Coffee Bar (390 Dupont Street)
This Annex spot is what you'd call a jack of all trades - it'll take care of your dry cleaning, slings top-notch coffee and will even host your big day. As for decor, it's the epitome of rustic chic, with exposed brick walls, visible beams and ducts and a wooden bar (basically, if you're in the market for an industrial Toronto cafe to tie the knot, this is it). The space can accommodate up to 125 people for a cocktail reception or 75 for a seated dinner, so keep your guest list short and sweet.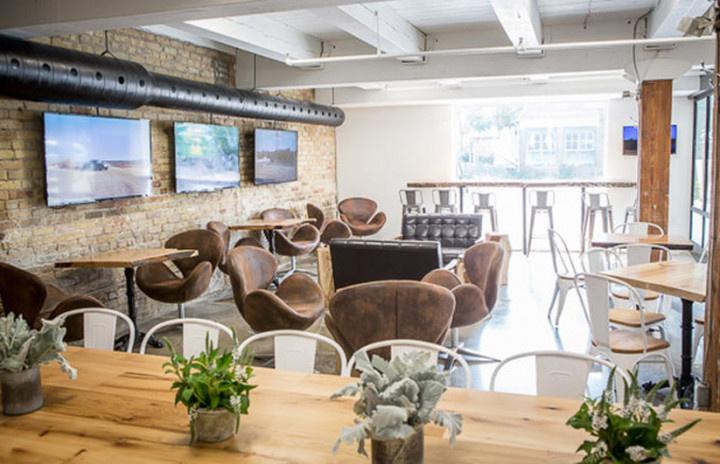 Balzac's Cafe (29 Powerhouse Street)
Balzac's is a Toronto staple that you've probably visited at least one or two times in your coffee drinking career. Its Powerhouse cafe (located near the intersection of Davenport and Lansdowne) makes for an amazing intimate wedding venue thanks to its antique furnishings, high ceilings, exposed brick walls and stunning ceramic floors. It's got enough space for 80 guests, so you may want to skip the plus ones.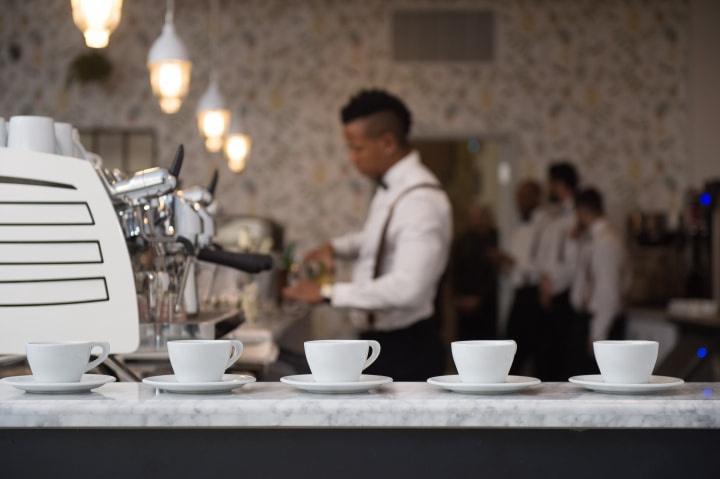 Propeller Coffee Co. (50 Wade Avenue)
If you call the Junction Triangle home, or are aiming to have your wedding there, Propeller Coffee Co. should be on your radar. What once was a metal factory is now a roastery and cafe with exposed brick, high ceilings, large windows, an outdoor patio and 2600 square feet of event space available, but only for evening affairs. It can accommodate up to 125 guests for a cocktail-style event or 100 guests for a seated dinner.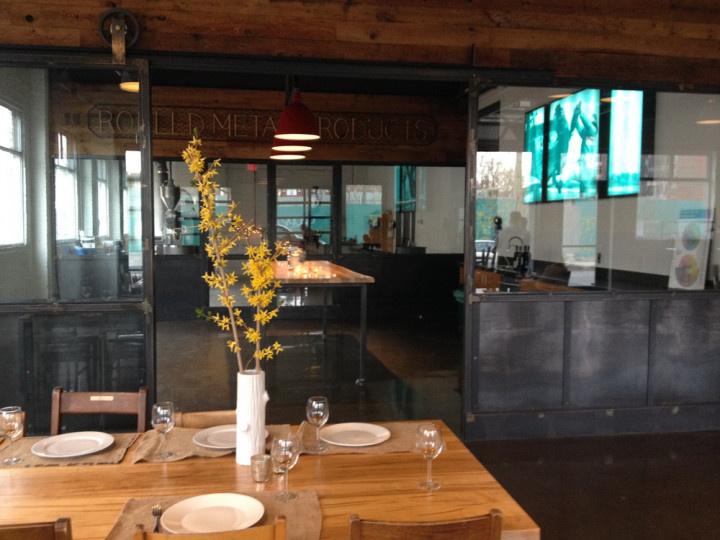 Baka Gallery Cafe (2256 Bloor Street West)
Hail from Bloor West Village? Well, this may be the perfect Toronto cafe for your wedding. Its upper level serves as a gallery and is an ideal intimate wedding venue. It has exposed brick walls, massive windows and is decked out with original pieces by local artists. There's only space for 60 standing guests or 34 seated guests, so stick to inviting your nearest and dearest.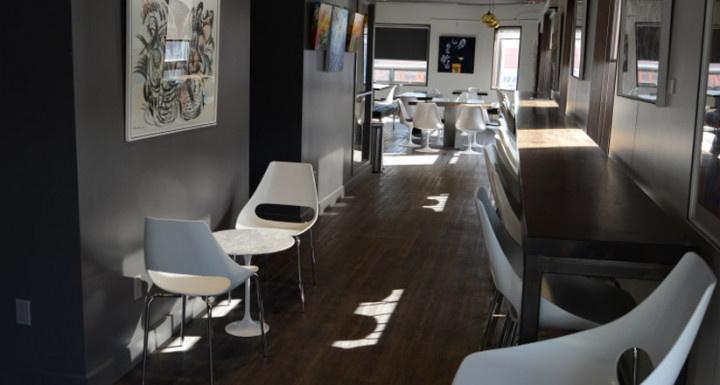 Boxcar Social (235 Queens Quay West)
If you're on the hunt for a waterfront wedding venue, Boxcar Social's Harbourfront location is calling your name. Inside you'll find wooden bars and stools, exposed ducts and vents, dark walls and splashes of greenery (it's pretty much a hipster's dream apartment). It's also equipped with a sprawling patio that overlooks Lake Ontario, making it perfect for summer affairs.The space can accommodate up to 200 of your friends and family members, so you can make your guest list a little longer.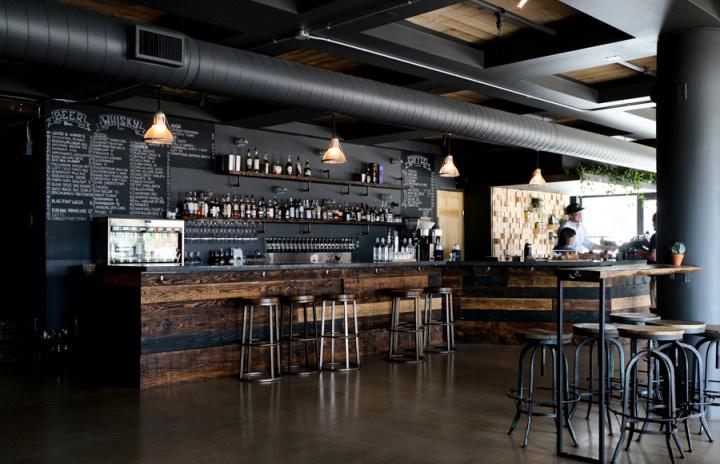 Find more intimate wedding venues in Toronto on WeddingWire »