5 Coffee Cocktails Worth Serving at Your Wedding
Looking for the perfect signature drink to add to your wedding menu? Give your guests a little pre- or post-dinner pick me up by serving up some coffee cocktails.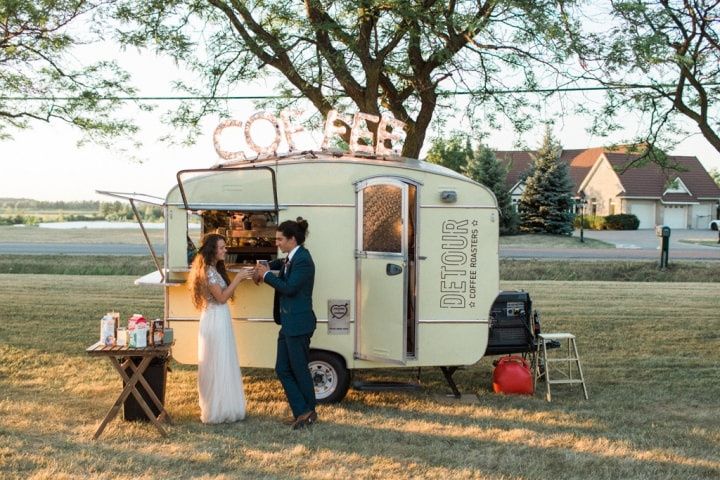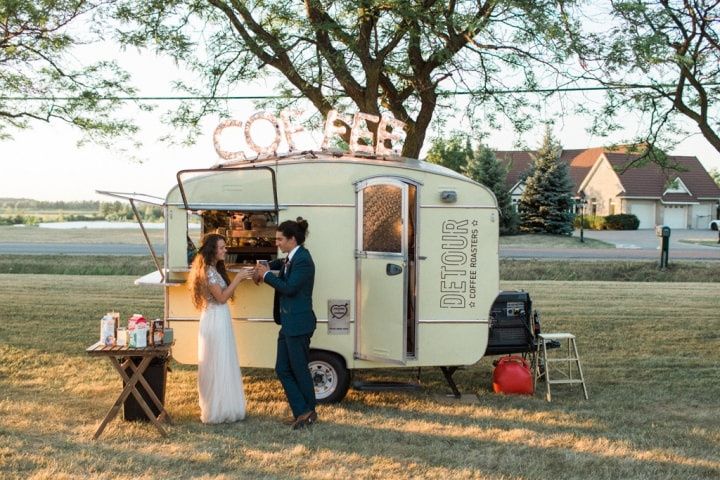 You've probably already decided which craft beer, wine and spirits you're going to stock your bar with, but have you landed on your wedding's signature cocktail? If you can't get enough of caffeine, there are a few creative ways to work it into your boozy beverages. These are a few of our favourite coffee cocktails to help get your creative juices flowing.
Here are a few coffee cocktails worth serving at your wedding.
Boozy Affogato
If you're hosting a summer wedding, this is the perfect coffee cocktail for you. Start out with the classic affogato ingredients: espresso and vanilla gelato, then move on to spicing it up with your favourite liqueur. Frangelico, amaretto and Baileys are all amazing options, but feel free to play around with different flavours until you find one that suits your palette just right.
Irish Coffee
Winter weddings require at least one cozy drink on the menu, and Irish coffee is the ideal option for caffeine lovers. This simple, tasty bevvy made with hot coffee, whisky, sugar and heavy cream. It makes for the perfect after-dinner drink and will probably replace dessert for a handful of your guests. You may want to have a lighter signature cocktail on your menu, as well (this one is pretty decadent, so your guests will probably only indulge in one).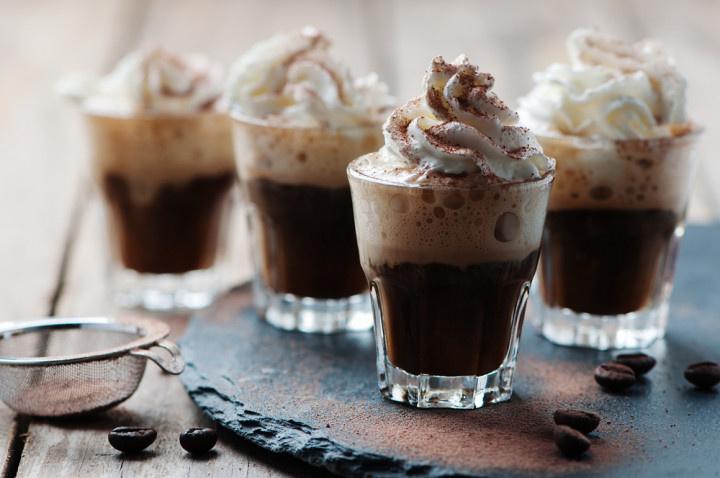 Dark Moon
In the market for a caffeine-filled bevy that's a little more interesting than an Irish coffee? Add dark moons to your menu. This delicious drink involves a mix of cold brew, coffee liqueur, spiced rum, cola and heavy cream. You can do a bit of prep before your cocktail hour rolls around, as the cold brew, coffee liqueur and rum can be combined in advance. When it's time to serve, all your bartender has to do is mix in the cola and cream, and voila! You've got some kickass coffee cocktails on your hands.
White Russian
If vodka is your drink of choice, a white russian will be right up your alley. It's a blend of three easy to find ingredients: coffee liqueur (AKA Kahlua), cream and, of course, vodka. They're a cinch to whip up, so you won't even need to have a skilled mixologist behind your bar. Note: this is the least caffeinated option of the bunch, but it'll still give your guests that extra little pick me up after dinner.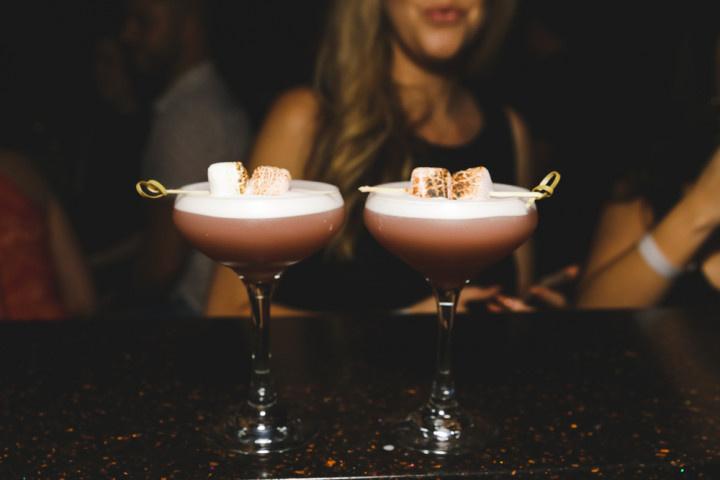 Espresso Martini
The espresso martini another amazing vodka-based coffee cocktail that's a little classier and a little more caffeinated than a white russian. It involves a mix of vodka, espresso coffee, coffee liqueur, and sugar syrup. This drink is definitely on the sweeter side, so don't indulge in too many or you'll be headed for a hangover.
Find mixologists and more wedding entertainers on WeddingWire »