6 Classic Fair Foods to Serve at Your Wedding
Want to infuse your wedding day with some fair-style fun? Add a few of these indulgent eats to your menu.
Make your wedding menu a little more playful by adding a handful of classic fair foods to the mix. While you may want to have a more sophisticated main meal, these carnival-style eats make for awesome appetizers, desserts and late-night snacks. Remember, if you love the idea but want to keep your big day on the swankier side, you can always amp 'em up with a few ritzier ingredients like truffle oil or gold leaf.
Here are a few classic fair foods to serve at your wedding.
Corndogs
Okay, so corndogs may not be the classiest treat, but they sure are tasty. Want to serve them at your cocktail hour? Ask your caterer to whip up itty bitty versions of them and pair them with shot glasses filled with ketchup and/or mustard. Or, use them in all their full-sized glory for a late-night snack. Remember to order a few veggie dogs as well so that your plant-based friends can get in on the action.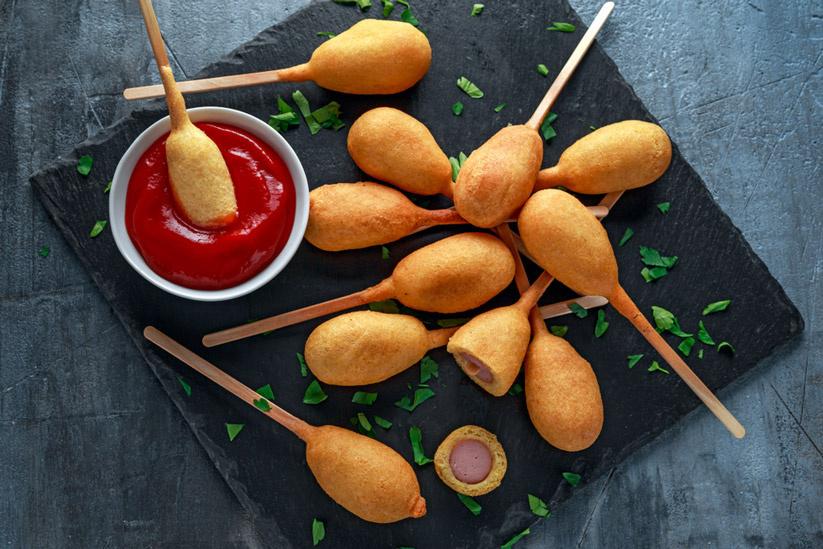 Soft Pretzels
If you're thinking of doing wedding reception food stations, then serve up some soft pretzels. Stock your table with a bevy of different toppings and dips - like mustard, icing and cinnamon sugar dust - and, voila! You've got a stellar bar that'll have your guests coming back for more.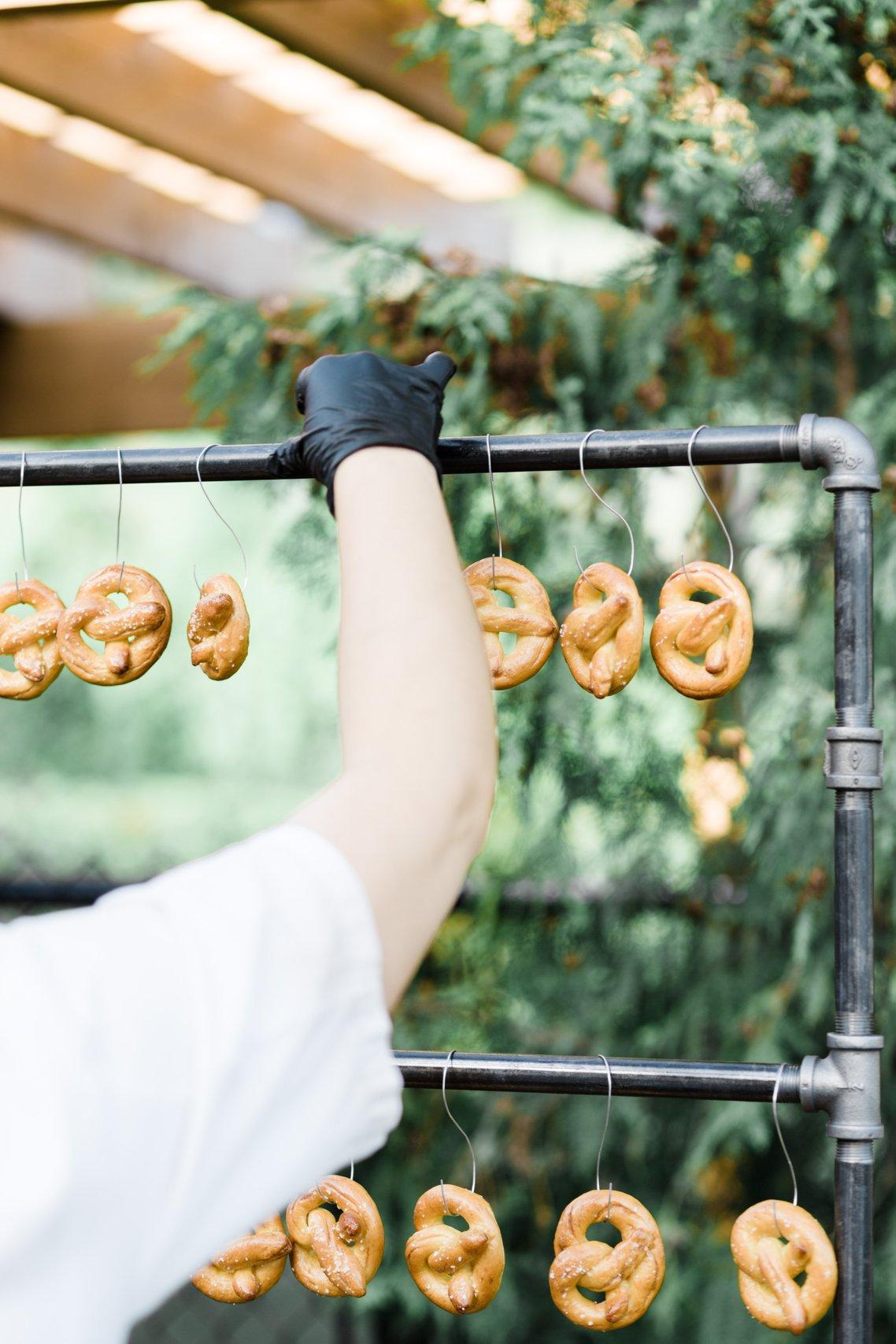 Popcorn
Popcorn is a tried and true wedding favourite. It's inexpensive, easy to serve and can take on just about any flavour. If you really want to embrace the fair food theme go for variations like classic buttered popcorn, caramel corn and confetti popcorn.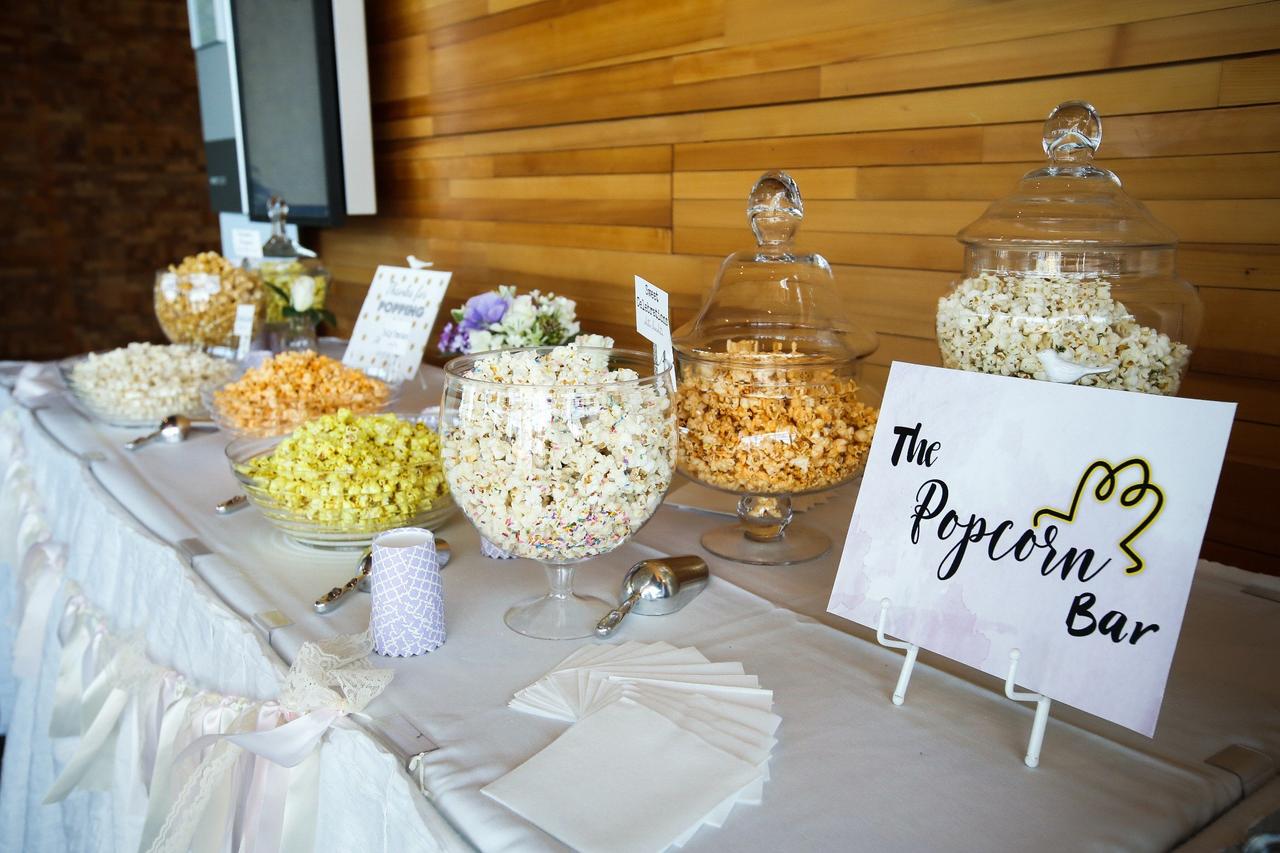 Cotton Candy
Who doesn't love cotton candy? This fair treat is on the more aesthetically pleasing side, making it perfect for weddings. While it may be sticky, it definitely has its pros: it's a great prop for photoshoots, it'll get your guests 'gramming and, if your colour scheme is all pastels, it'll fit right in with the rest of your decor.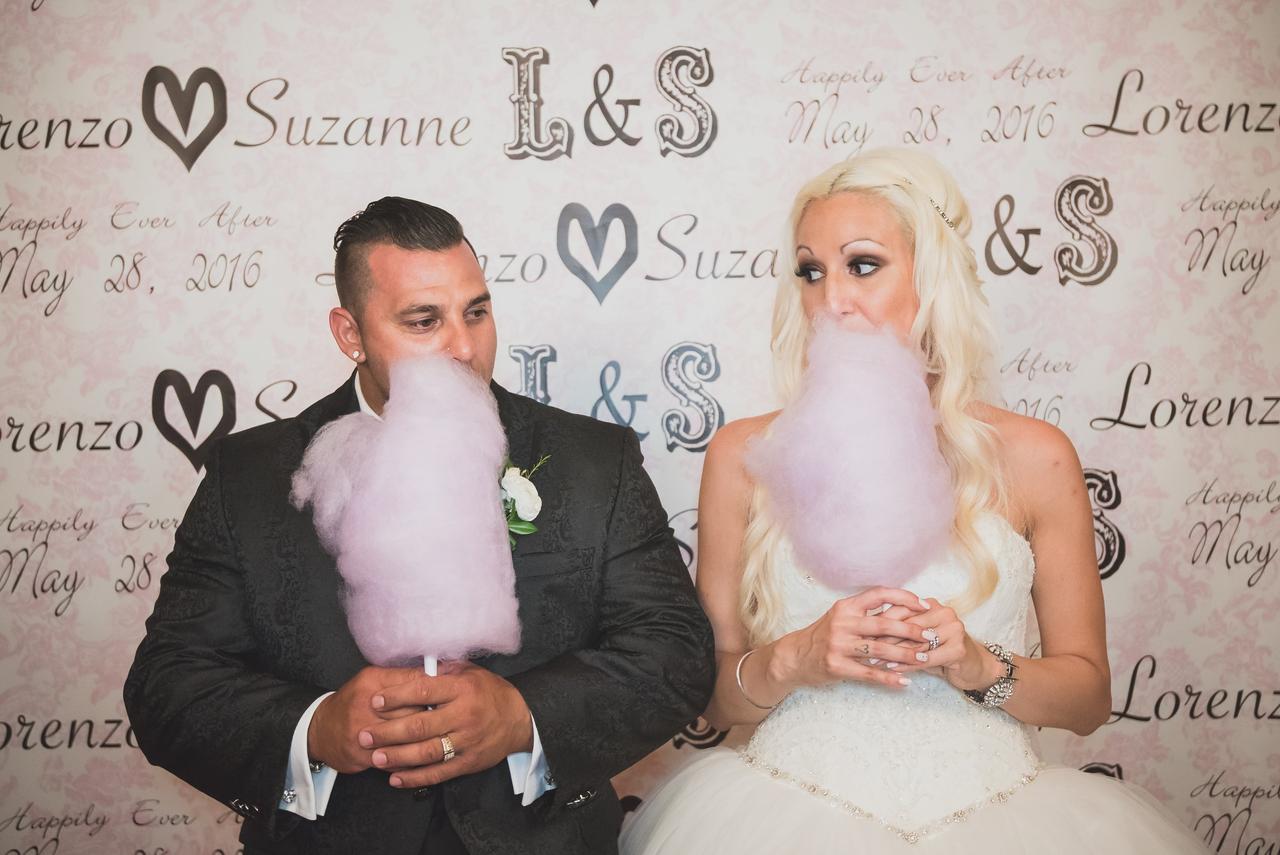 Snow Cones
If you're hosting a summer wedding, having a few refreshing treats on hand is essential. While sundaes, popsicles and iced bevies are great options, we love the idea of throwing a DIY snow cone bar into the mix. You can even ask your bartender to serve up some fun boozier versions for the adults.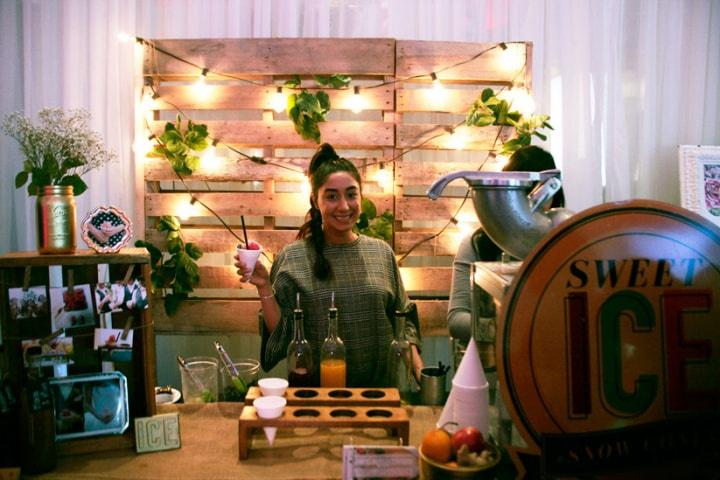 Funnel Cakes
In the market for an indulgent dessert option? Funnel cakes are where it's at. These doughy confections may not be anywhere as beautiful as your wedding cake, but they sure are delicious. While you probably don't want to replace your big day's star dessert with a pile of them, serving them on the side (or at their own station) may be just what your dessert table needs.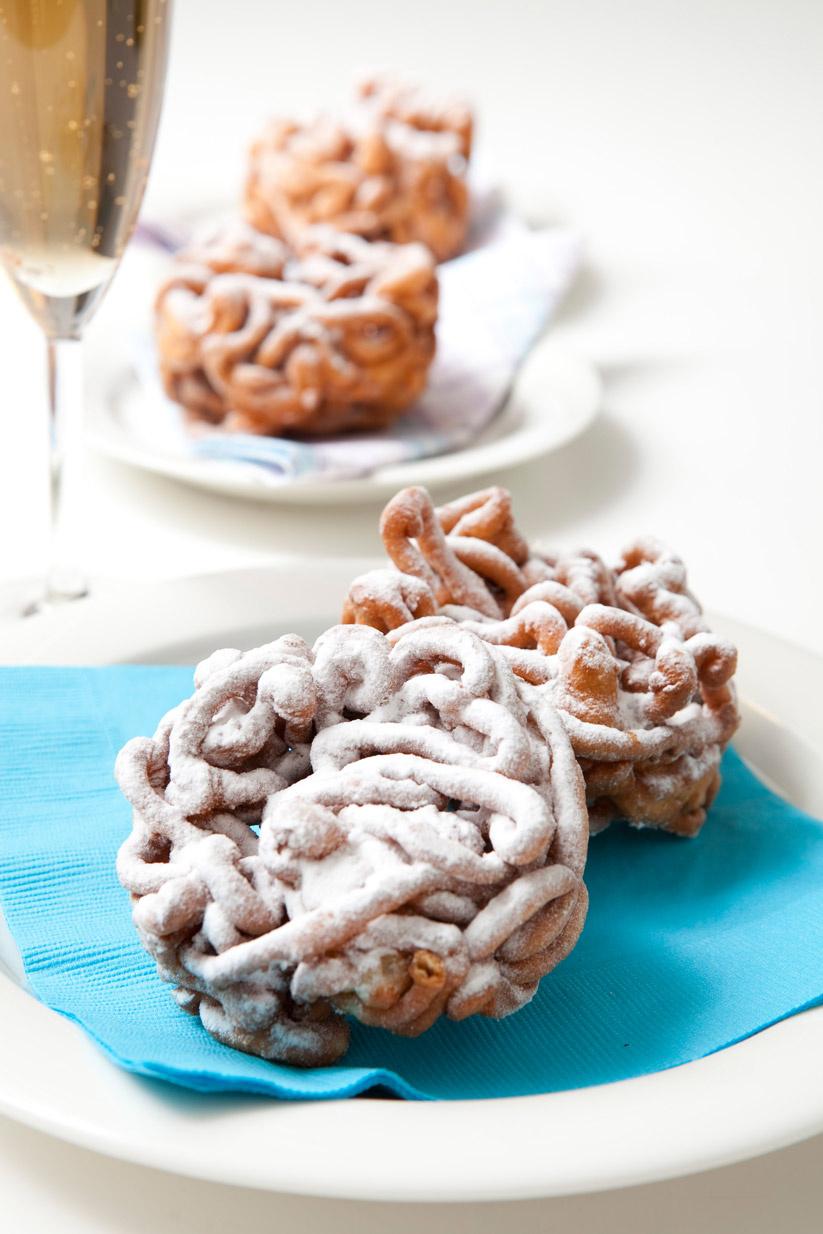 Find wedding entertainers and wedding caterers on WeddingWire »