16 Ways to Use the 2021 Pantone Colours of the Year at Your Wedding
Pantone's 2021 Colours of the Year are the perfect pairing of strength and positivity. Here are ways to work the yellow and grey hues into your wedding.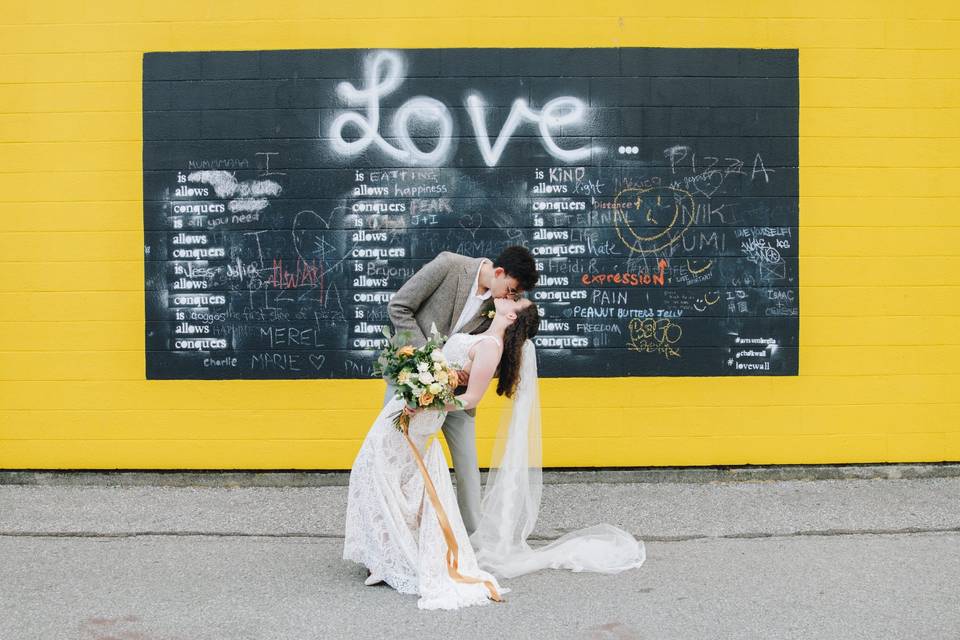 As we look forward to better days ahead, it's only appropriate that Pantone's Color of the Year is PANTONE 13-0647 Illuminating—a lovely yellow. Giving us hope and optimism for life in a post-Covid-vaccine world, the cheerful colour is a natural addition to a micro wedding or an outdoor wedding venue, and one that can brighten the darkest of days. But wait, there's more!
What's unusual for 2021 is that Pantone has actually declared two colours this year. The second is a PANTONE 17-5104 Ultimate Gray that goes beautifully with the yellow—the pairing is one of strength and positivity. This combination will inspire everything from wedding invitations to wedding party attire. We've rounded up creative ways to work it into your wedding theme and colour scheme.
Here are our favourite ways to embrace the Pantone Colours of the Year 2021 for your wedding.
Engagement ring (or wedding ring)
Coloured stones continue to be a 2021 engagement ring trend and we absolutely love the inclusion of a yellow, salt and pepper or galaxy gray diamond. Choose one or the other or pair the two colours to symbolize admirable goals of your relationship—strength and positivity.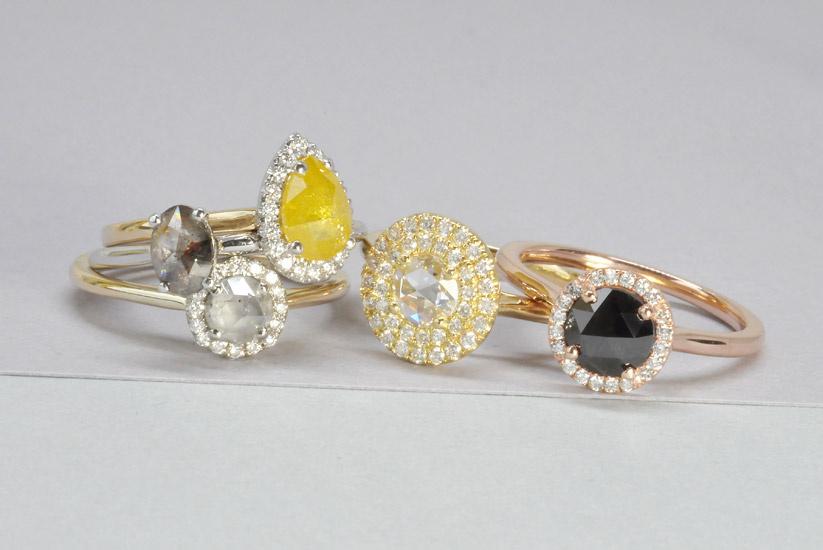 Wedding invitations
You can incorporate the 2021 Pantone Colors of the Year into your wedding invitations in a number of elegant ways—paper stock, ink, envelopes and ribbon. Take inspiration from this stationery suite and go with shades of Ultimate Gray for your paper stock and ink colour choices.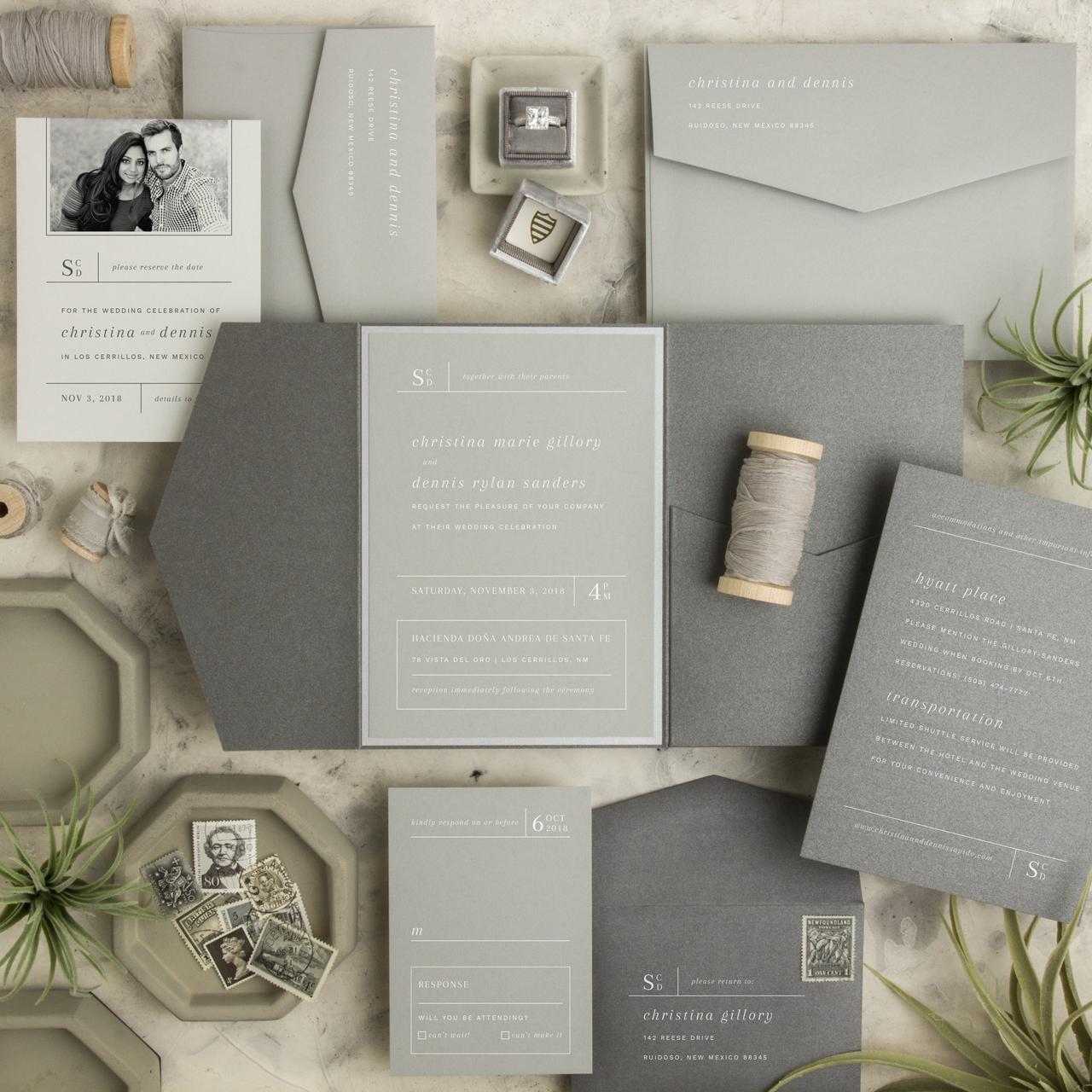 Alternatively, you can make Illuminating yellow the star with a brightly coloured envelope and two-colour printing.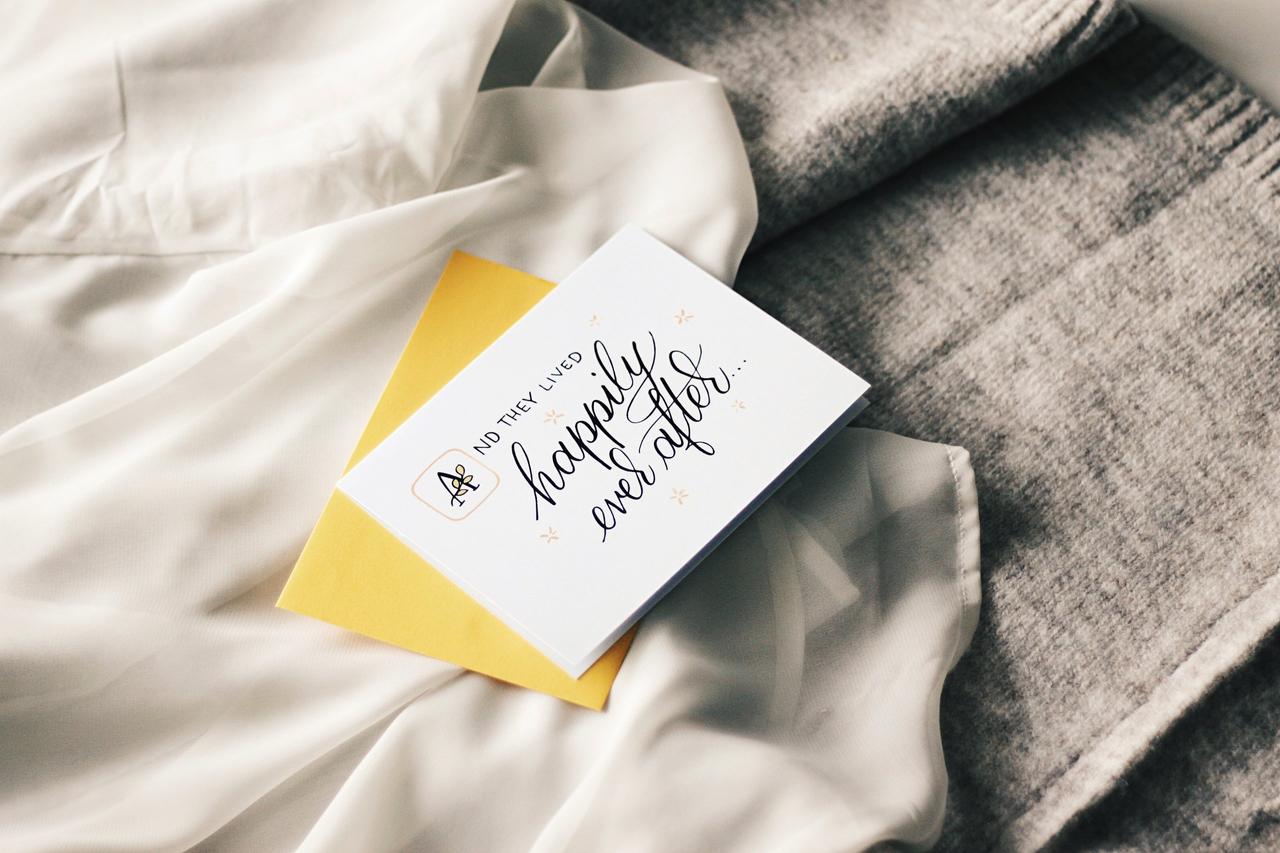 Lemon place cards
As the saying goes, "when life gives you lemons"... use them for your place cards?! Seriously, how gorgeous is the calligraphy on these lemon place cards?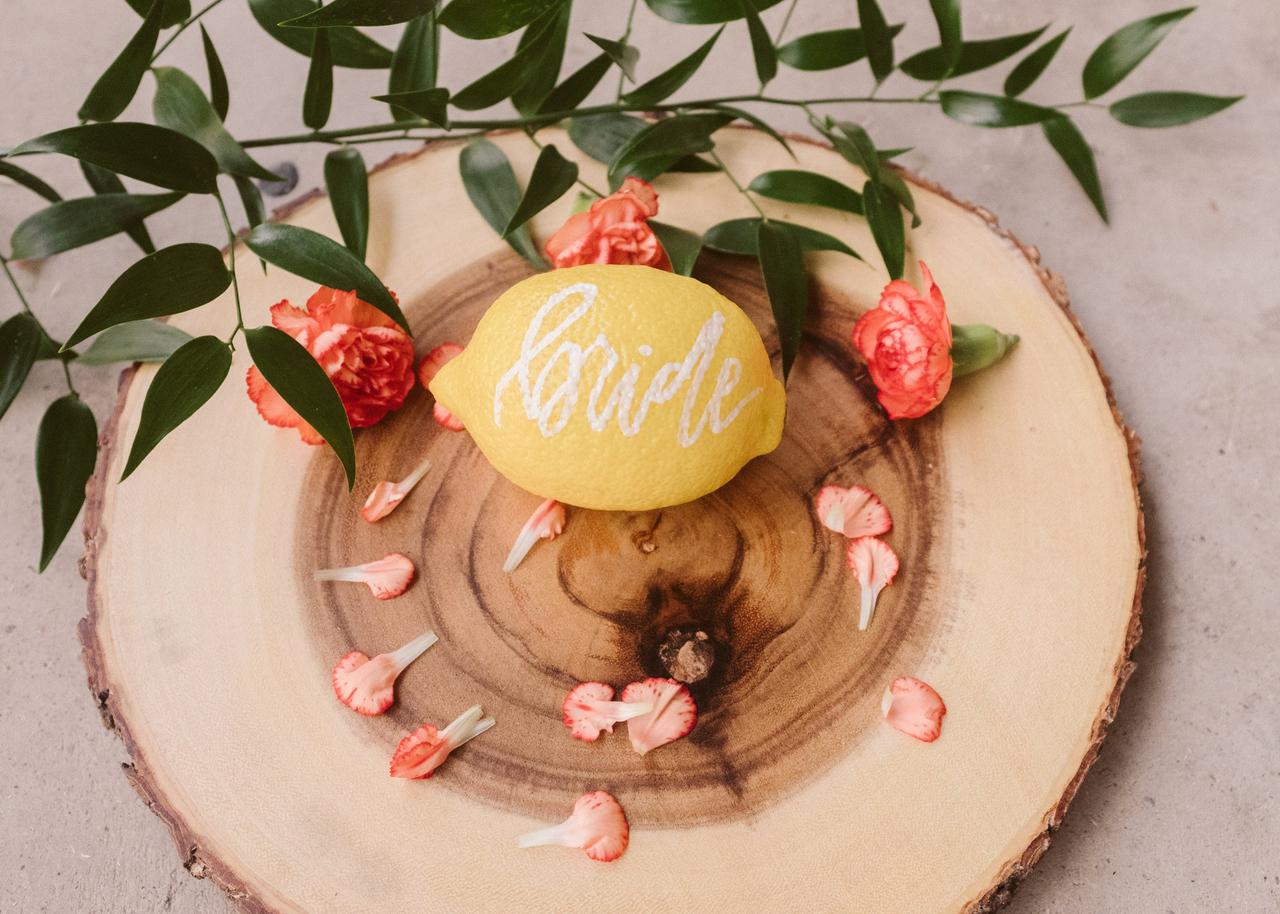 Wedding party
This colour combination is a wonderful choice for any style of wedding. This couple paired grey bridesmaid dresses and groomsmen suits with yellow bouquets and men's bow ties for their elegant urban wedding.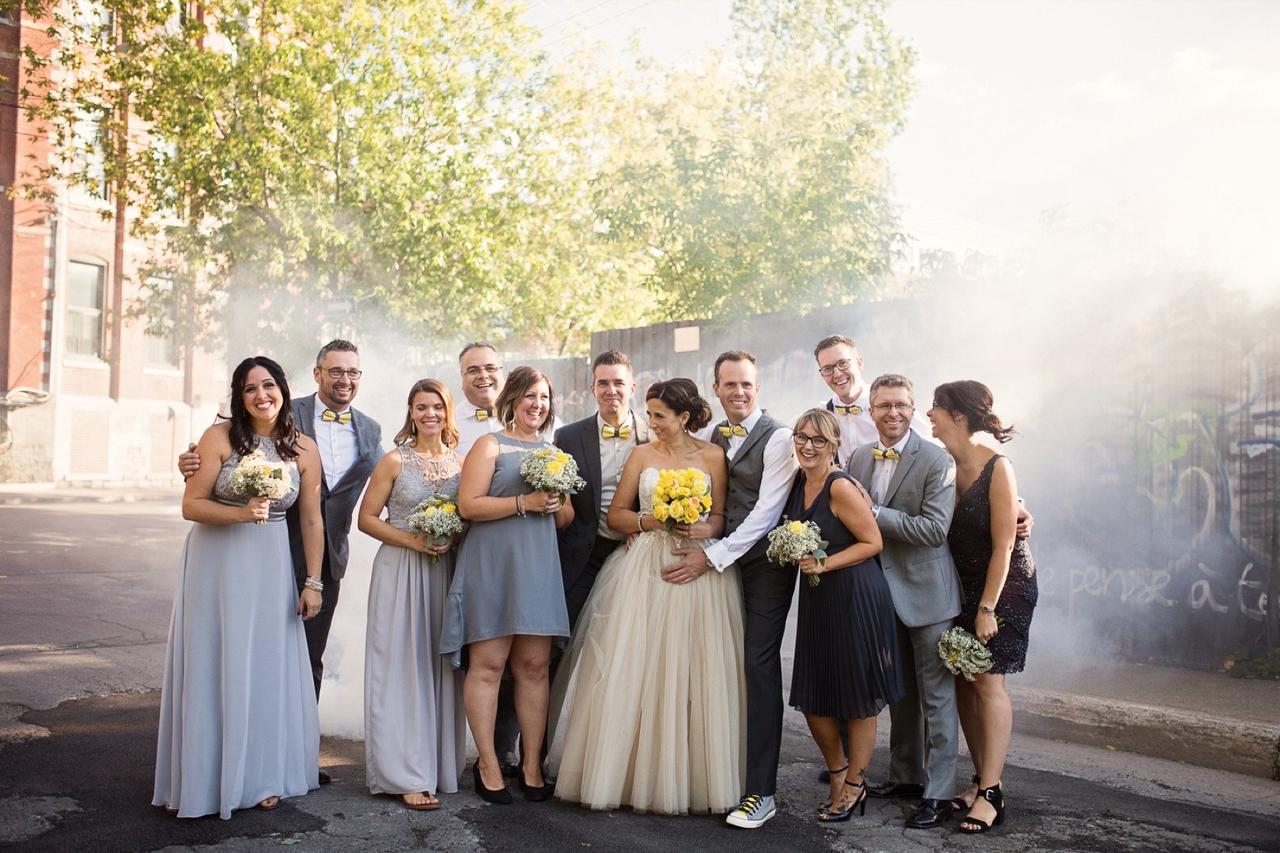 It also works beautifully for a boho wedding. Yellow flowy skirts for the bridesmaids and grey shirts for the groomsmen will give your VIPs a casual yet chic look as pictured here.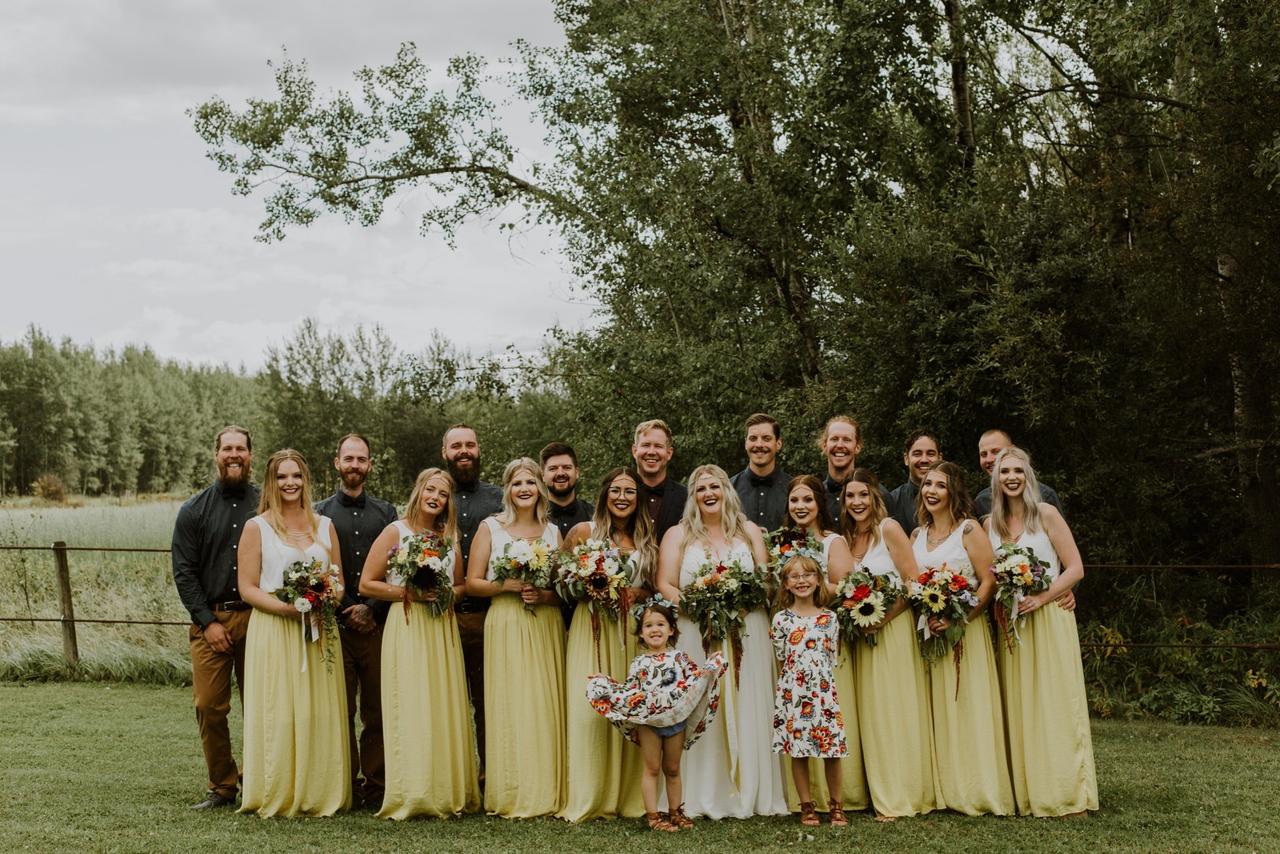 And then there are tropical vibes of this summer cottage wedding with the guys in floral print shirts and the gals in sunny yellow dresses.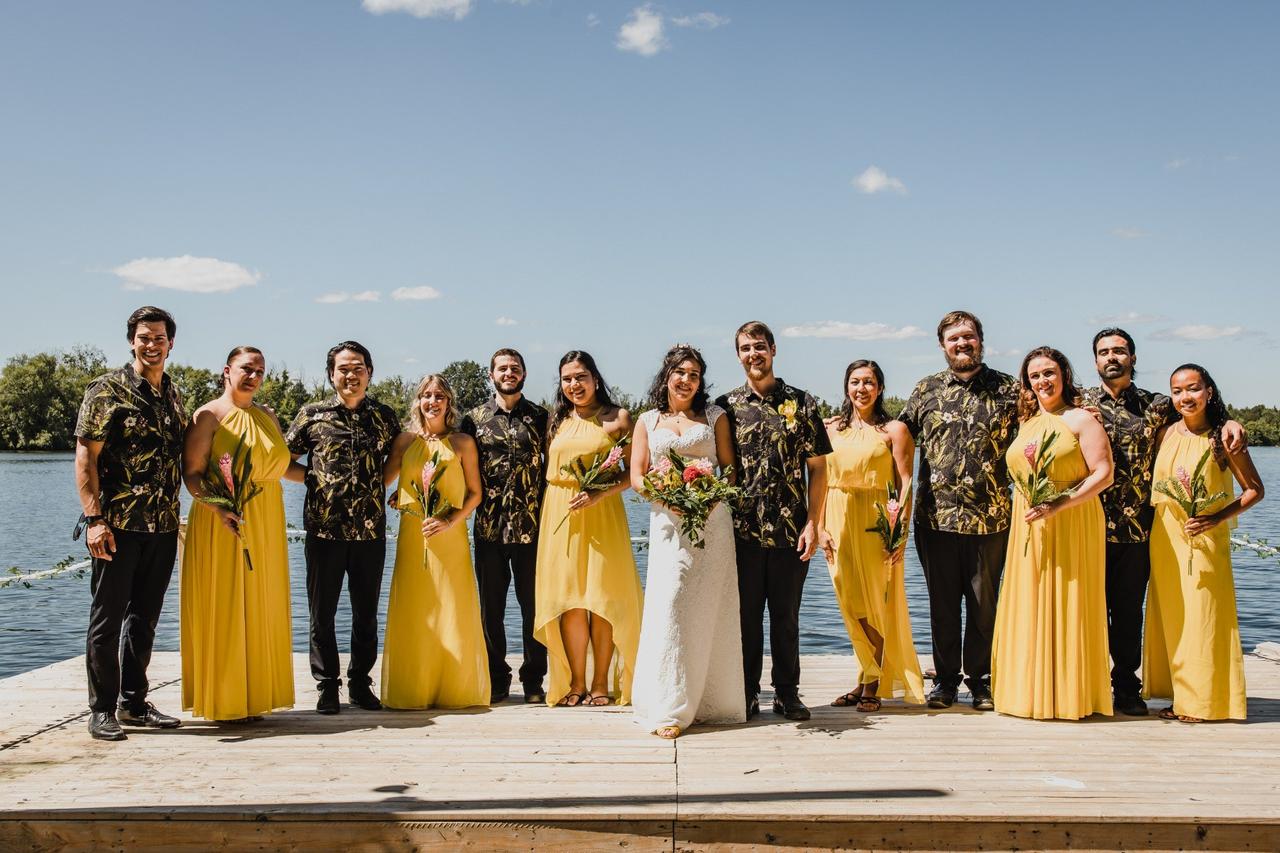 Bridal bouquets
There are so many beautiful yellow wedding flowers including roses, freesia, tulips, mums, peonies, sunflowers, lilies and more. Ask your florist what's in season for your wedding date and build your bouquets around that yellow bloom.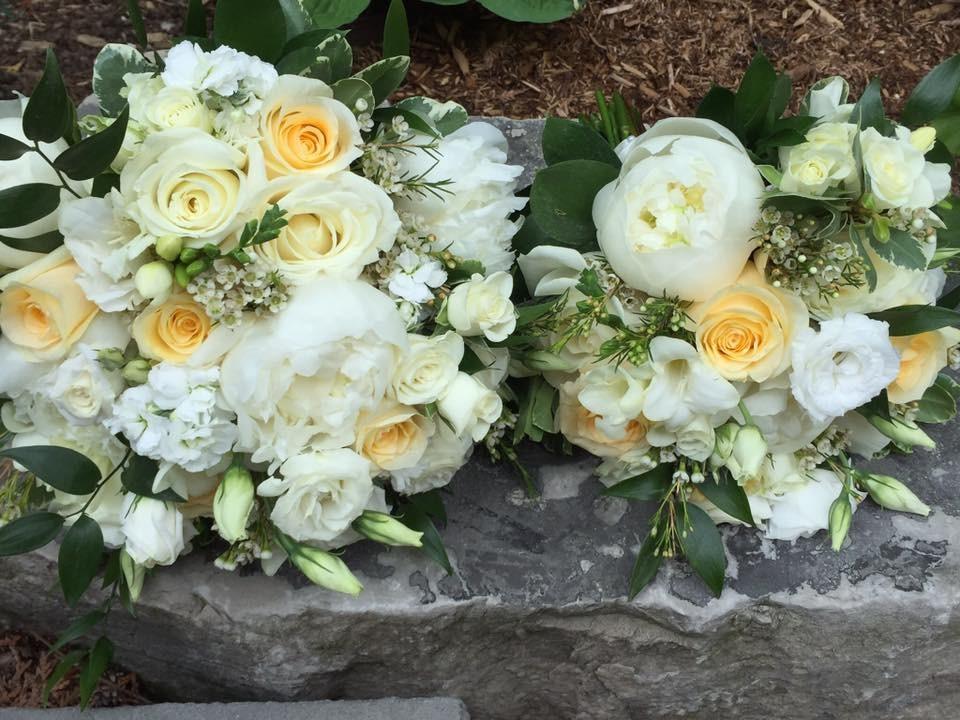 Wedding boutonnieres
For the gents, how adorable is this grey and yellow boutonniere made with Craspedia (a.k.a. billy balls) and silver Brunia balls.
Wedding centerpieces
Speaking of billy balls, we love this cheerful wedding centerpiece made entirely of these yellow flowers with just a hint of greenery.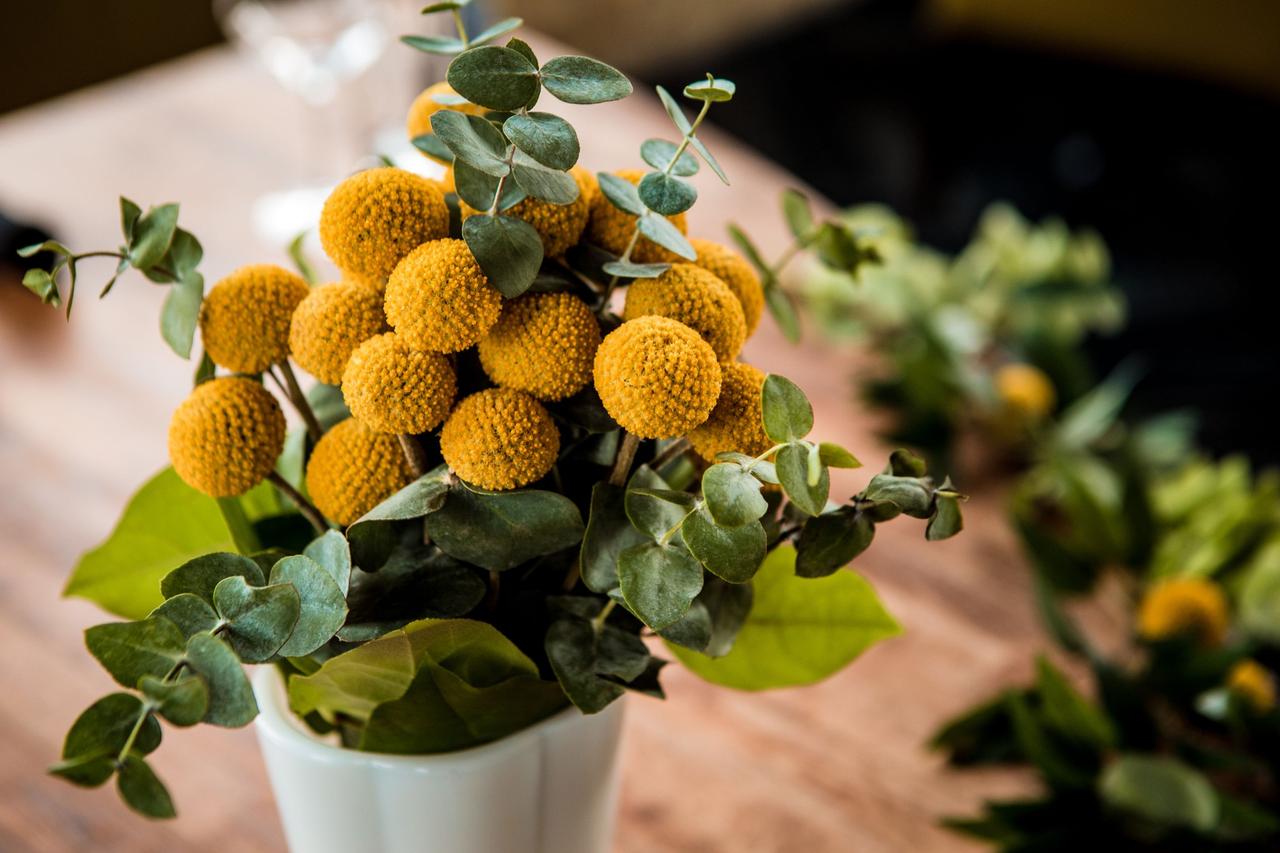 Reception tablescapes
For something a little unexpected, line your reception tables with Forsythia branches for a natural combination of yellow and grey. Add other coloured accents to the tables such as menu cards, votives, honey wedding favours and grey linens to further emphasize the colour scheme.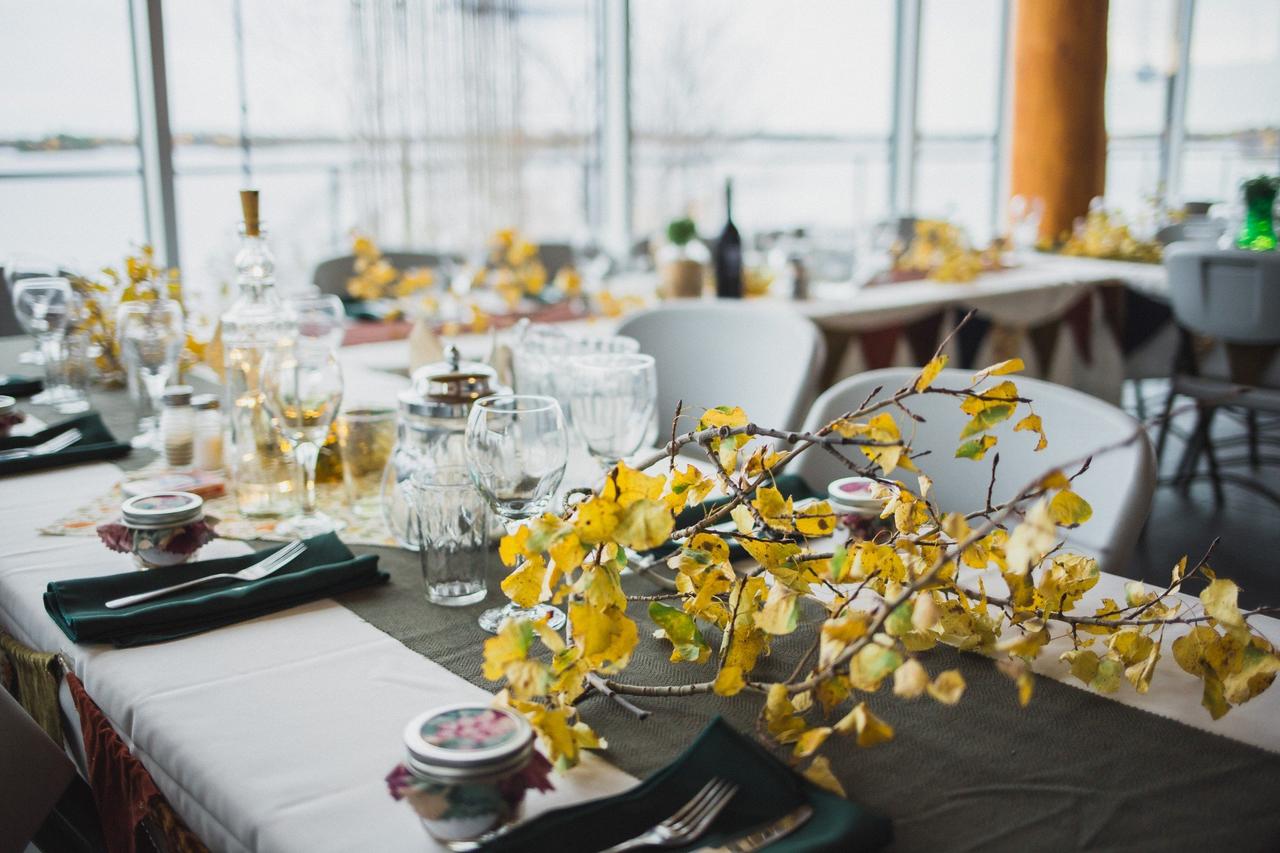 Big balloons
Balloons have a way of bringing a smile to our faces—they're a big hit for all ages! Use balloon decorations in your wedding photos, to welcome guests or for your ceremony and reception decor. It's amazing what balloon designers are able to craft these days,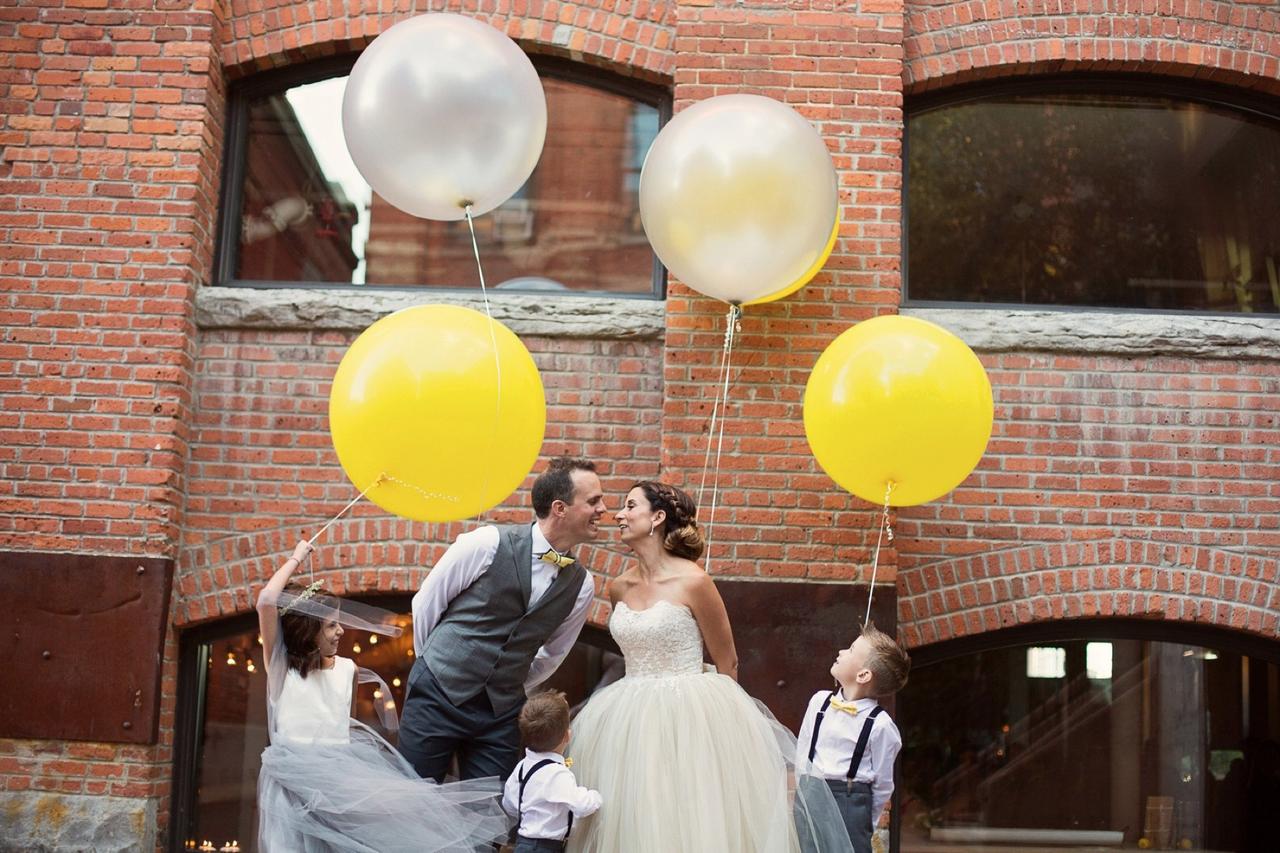 Dancing shoes
Don't want to go full out with a grey and yellow colour scheme? Give a nod to the 2021 Pantone Colors of the Year with a pair of grey and/or yellow Converse. Step into some comfort and inspire strength and positivity with your dance moves.
Photo backdrop
Here's another simple way to inject the hues into your big day. Take some of your wedding portraits against a yellow wall (as featured at top) and a grey backdrop (as shown here).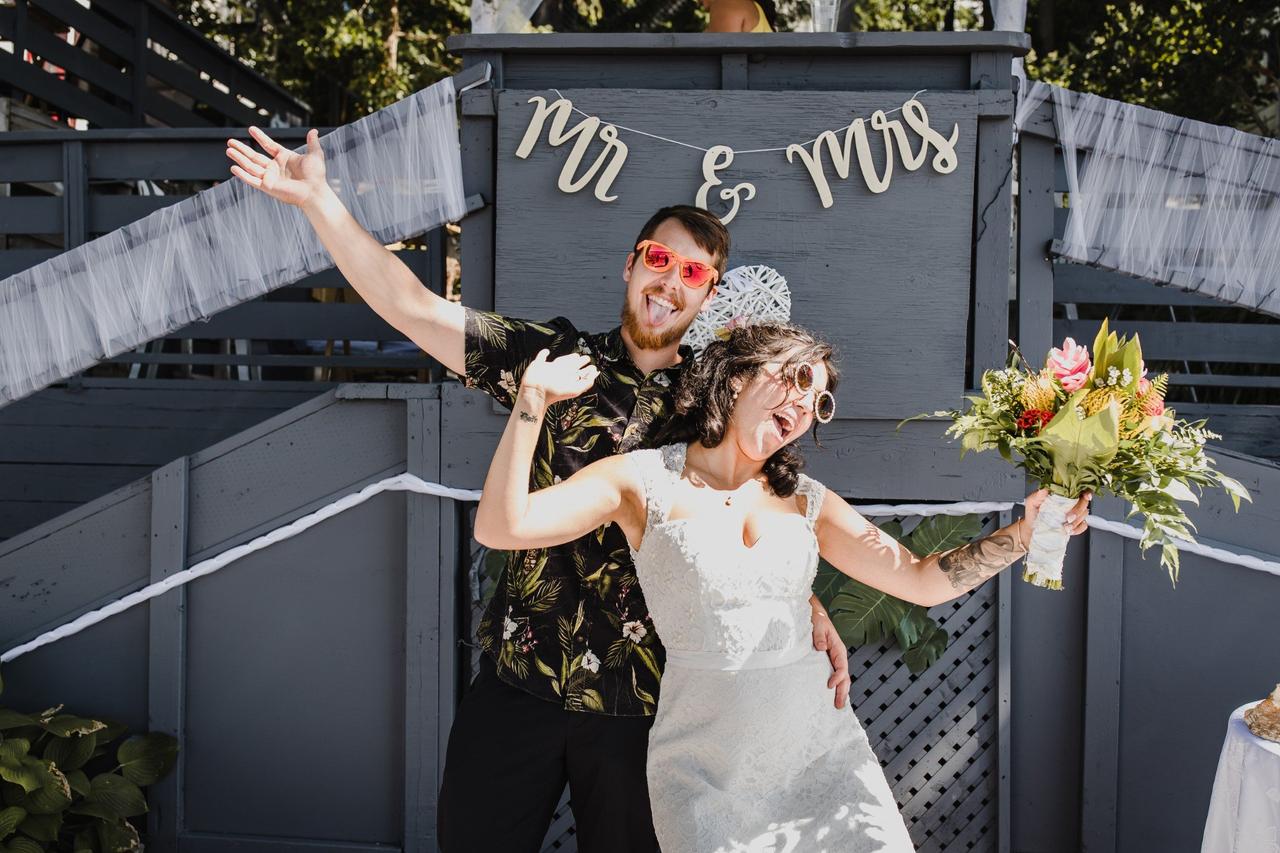 Ceremony decor
If you're planning an outdoor wedding, turn to Mother Nature to incorporate Pantone's Illuminating yellow and Ultimate Gray into your wedding decor. Use yellow blooms and grey rocks as aisle markers and weathered wood for seating and a wedding arch for a dreamy setting to say your "I dos".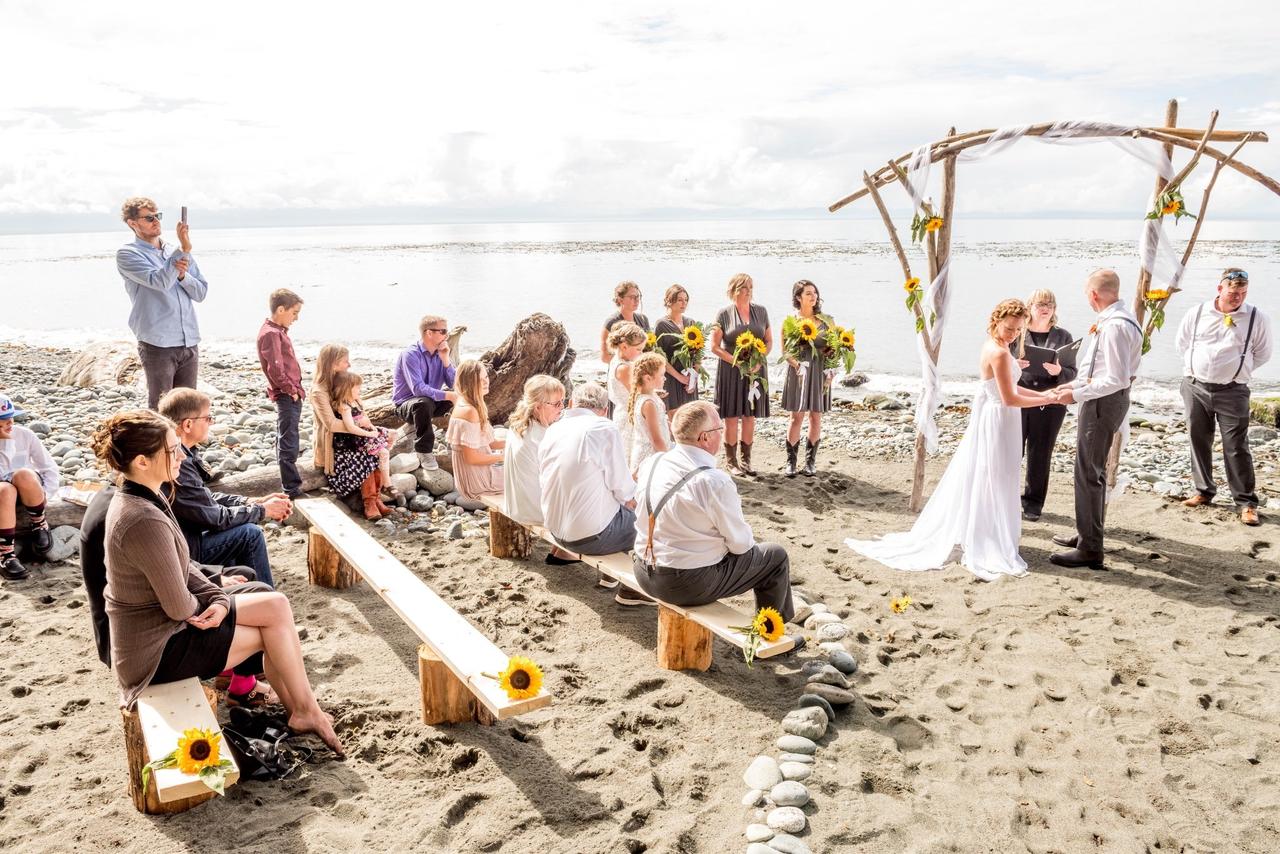 Yellow cocktails
Ask your bartender to craft a signature wedding cocktail from lemons, pineapple and other fruit juices for a yellow-hued beverage. Fresh lemonade, mango mojitos and Jamaican yellow bird cocktails are just a few of the many recipes to get the desired effect.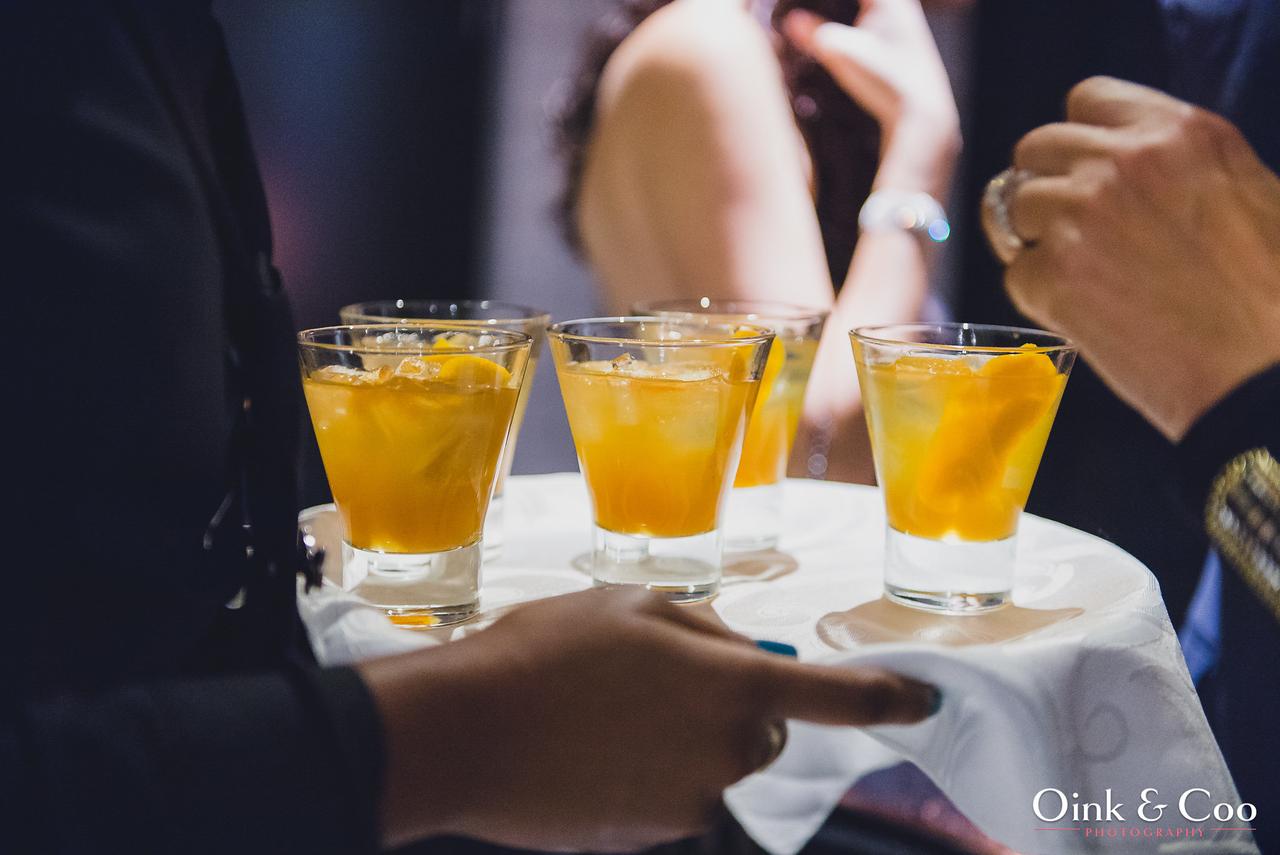 Food menu
When you think about your colour scheme, you may not consider the actual food items you'll be serving, but with this year's colours, you certainly could. After all, lemons make almost every entrée tastier!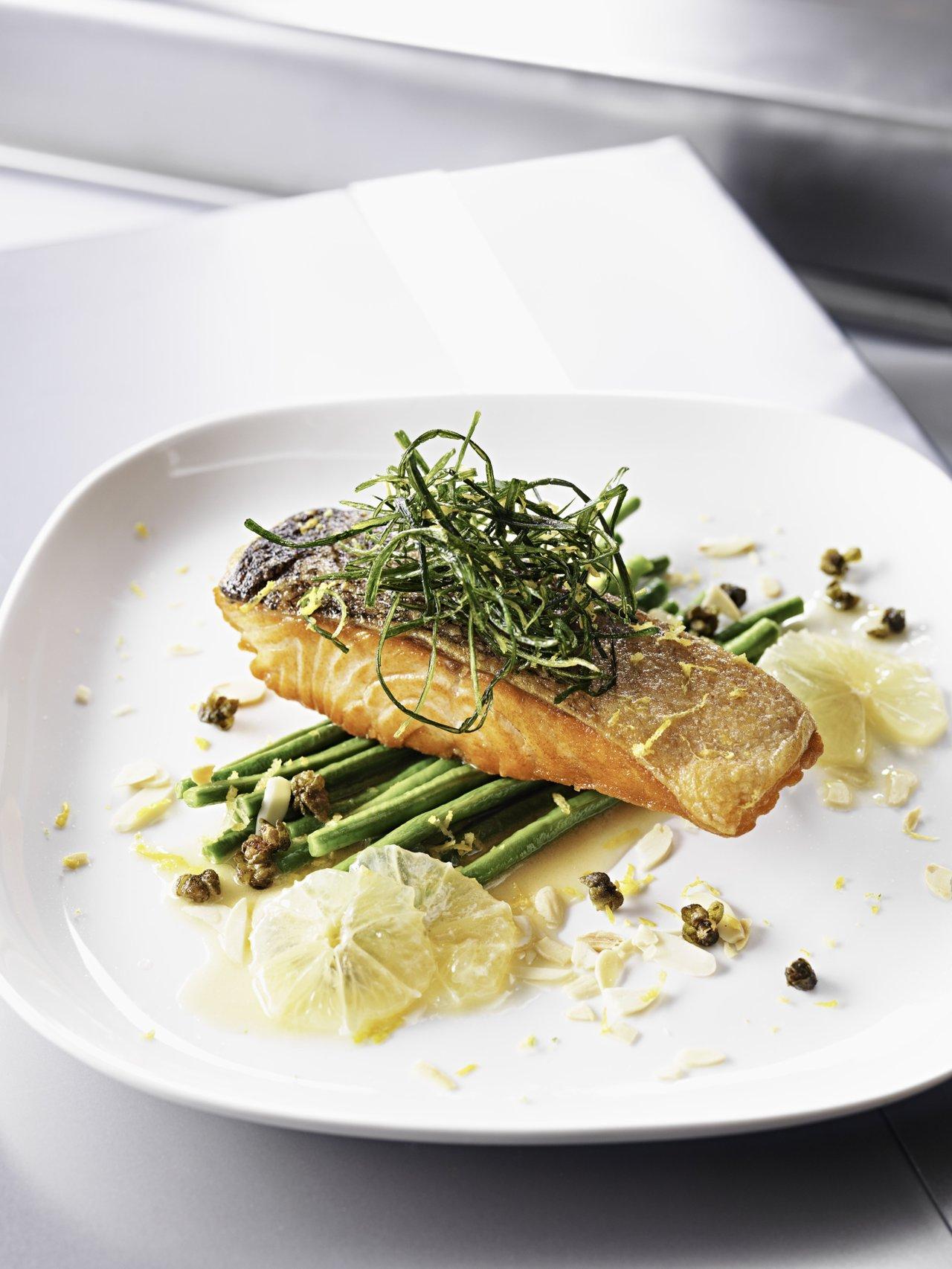 And then there's dessert...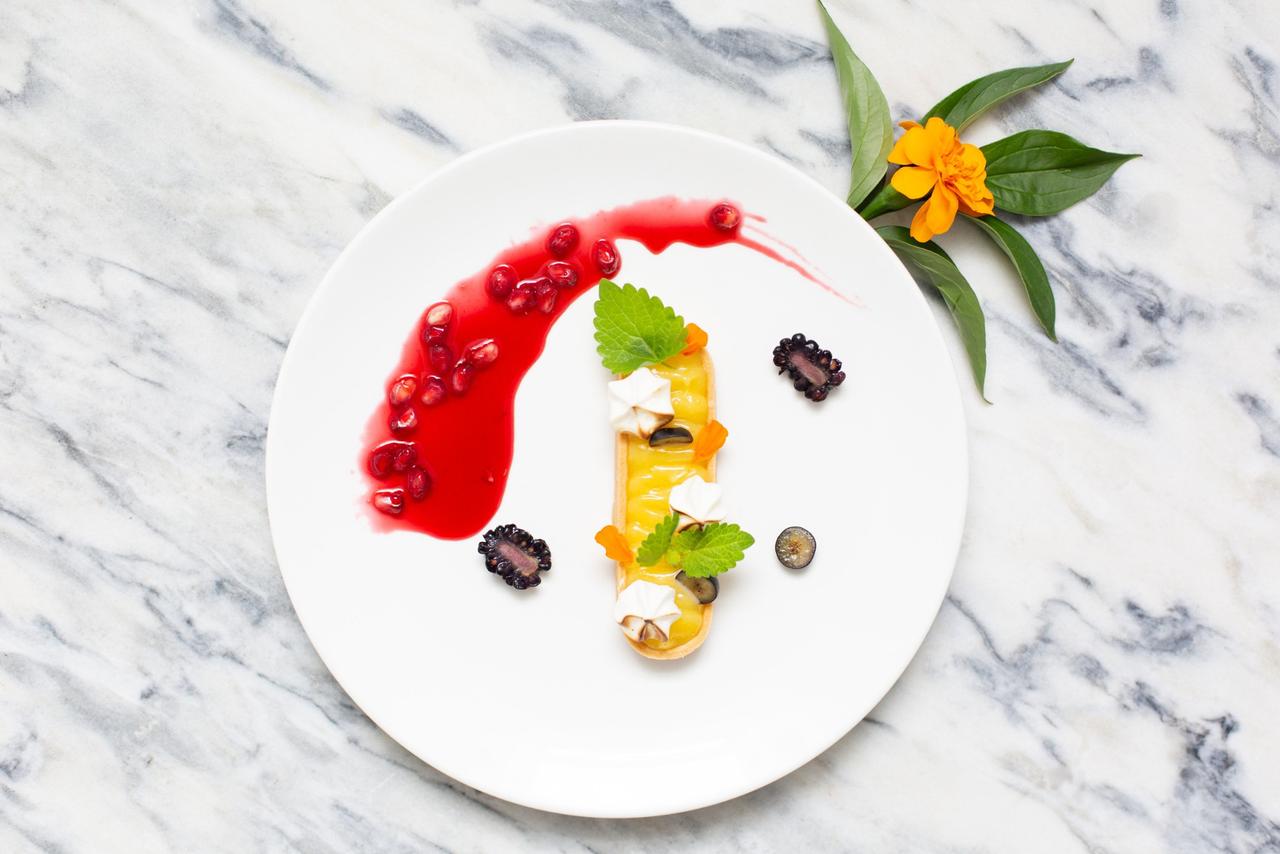 Wedding cake
A lemon wedding cake is a popular flavour or take a leaf out of Meghan and Harry's book and make it a lemon elderflower cake. If you have your heart set on chocolate or vanilla, you can always ask your baker to decorate your cake with yellow flowers, macarons or a tinted white chocolate drip.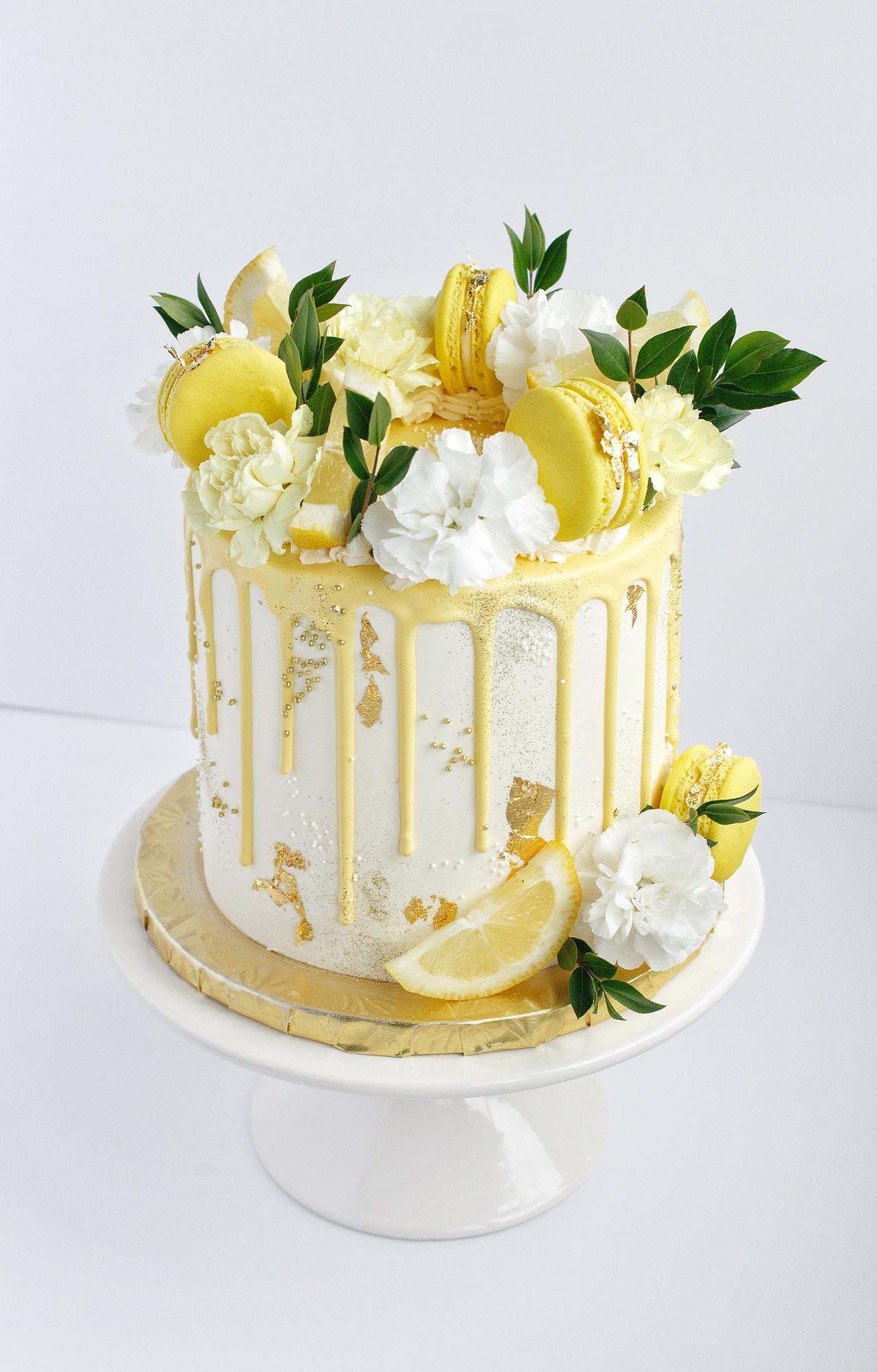 Wedding favours
Send your guests home with a thank you gift inspired by Illuminating and Ultimate Gray. Edible wedding favours such as lemon and coconut cupcake in mason jars, local honey or yellow macarons are delicious options. Add a grey gift tag or ribbon, and voila, you have a wedding favour that looks as good as it tastes.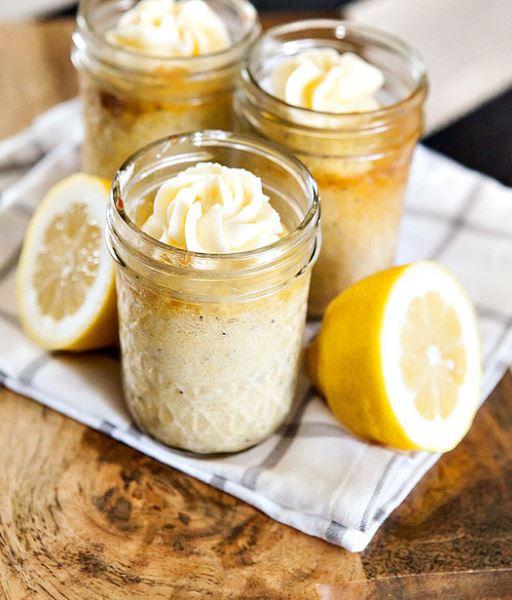 Find Canadian wedding service providers in your region with WeddingWire's vendor search tool »