The 2020 Engagement Ring Trends You Need to Know
Wondering what the hottest 2020 engagement ring trends are? We've got them all right here to get you in the know.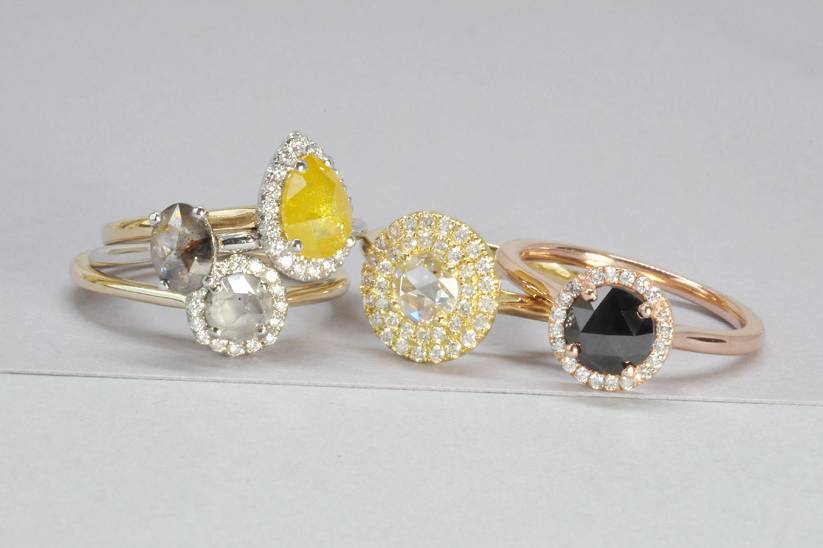 The most important piece of jewellery in your collection will without a doubt be your engagement ring (at least until you get your shiny new wedding band). Naturally, you'll be rocking it every day until your big day, and for many years to come. Because it's such a staple, you're going to want to be absolutely head over heels for its design. We've rounded up the hottest 2020 engagement ring trends so that you know exactly what to ask for from your future fiancé(e) (or hint at ;)). P.S. you don't have to embrace any of these, but they may give you a bit of inspiration that leads you to your dream engagement ring, so they're totally worth checking out.
Here are the 2020 engagement ring trends you need to know.
Cluster design
If you're looking for a unique 2020 engagement ring trend to embrace, look no further than an uneven cluster design. Instead of having one massive central stone or a simple lineup of stones, this style features one primary stone surrounded by a halo of smaller gems. While traditional cluster rings have an outer pattern that follows the shape of the central diamond perfectly, wedding jewellers are doing things a little differently for this upcoming year. Instead of a uniform pattern, the center diamond is flanked by different sizes and cuts of stones. This is great if you can't choose between a cushion, princess, or oval-cut — you can have 'em all!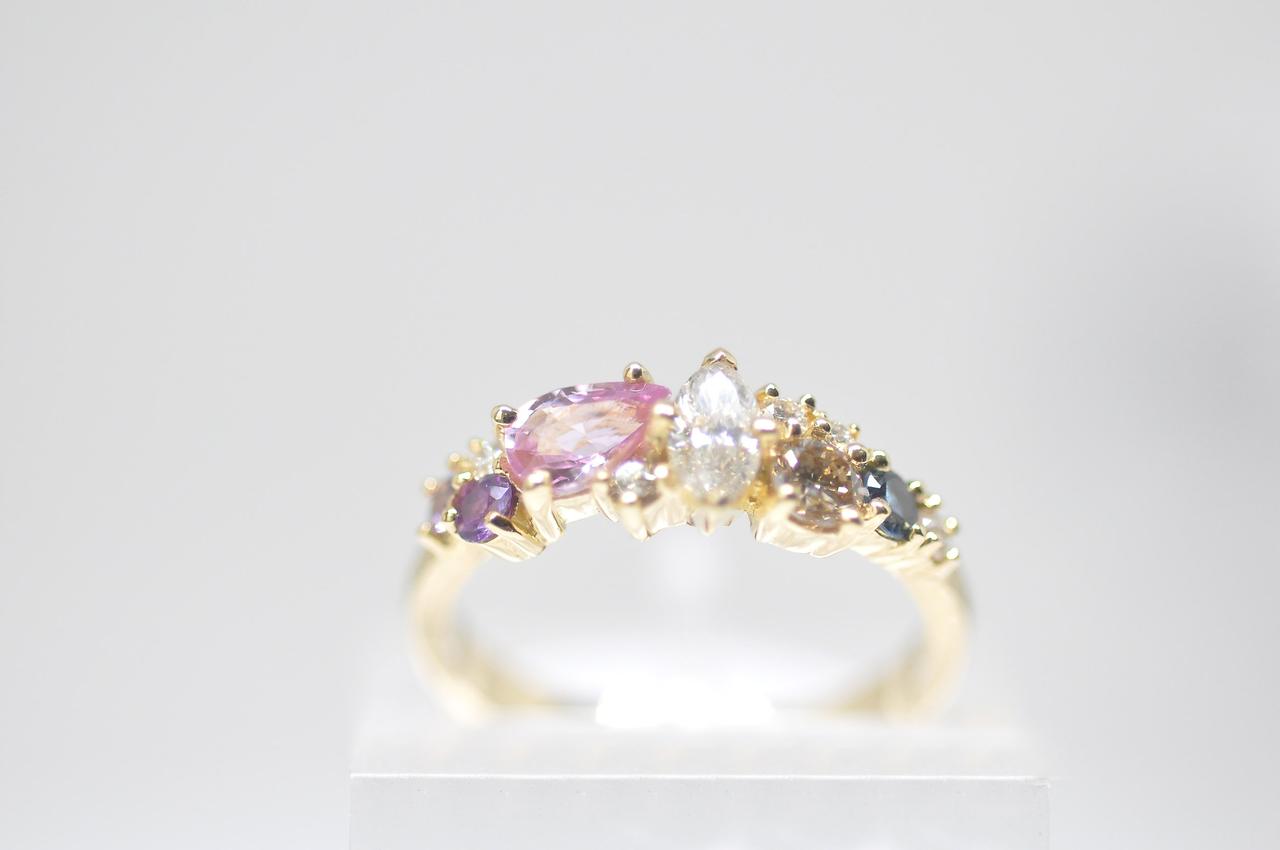 Shades of grey
Remember how everyone was obsessed with having grey locks a year or two back? Well, it looks like that trend will be making its way to engagement rings this upcoming year. Instead of choosing crystal clear rocks, lots of couples are opting for darker, dustier salt and pepper diamonds. These are known for their imperfections and spots, as they make them look supercelestial and beautiful. If you want to shake things up (and maybe save a bit of money) replace a few of the diamonds with onyx and opal stones. Remember, things don't have to be super flashy and over-the-top to be eye-catching.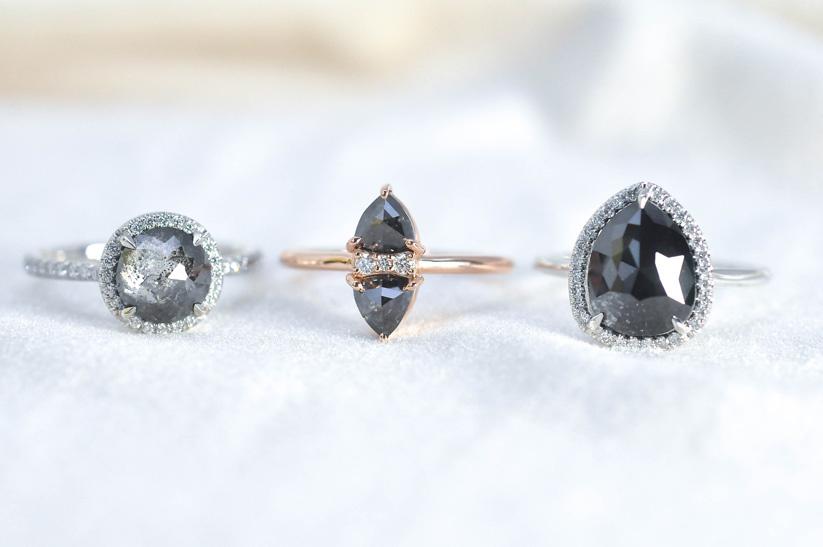 Colourful rocks
On the other hand, if your style is brighter and bolder, skip the neutral-toned rocks and opt for something bright and bold. Instead of a classic diamond, go for an emerald, sapphire, ruby, or topaz. If you want to keep things personal, you could incorporate your birthstone or your favourite colour into your design with a semi-precious gemstone. Pro tip: depending on where you get yours (and if they're manmade) these can be cheaper than diamonds, which is great if you're trying to be a little thrifty before your wedding rolls around.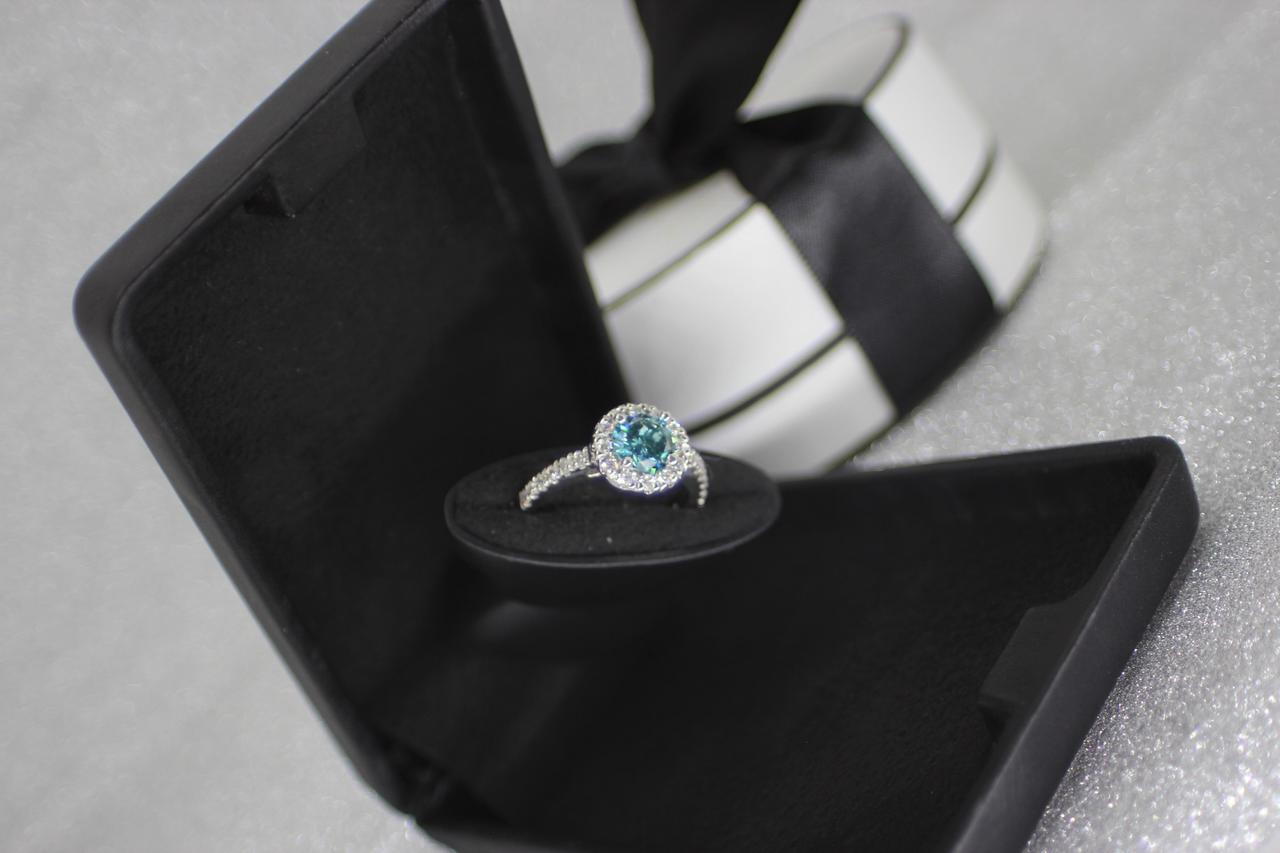 Solitaire stones
Some people love rocking a fistful of stones, but others like to keep their jewellery sweet and simple. If you're in the latter category, a band with a single, solitary stone will be right up your alley. This style focuses on one stone and has minimal accents, so it's placed on either an understated pavé band or plain band. But don't worry — simple doesn't mean basic or boring. With the right stone, this style can be just as eye-catching as any ring (if not more). P.S. If you think this engagement ring trend isn't new, you're right! Celebs have been embracing it for years. Need proof? Just do a simple Google image search of Lauren Conrad, Mila Kunis, Beyoncé, or Kim Kardashian's engagement ring.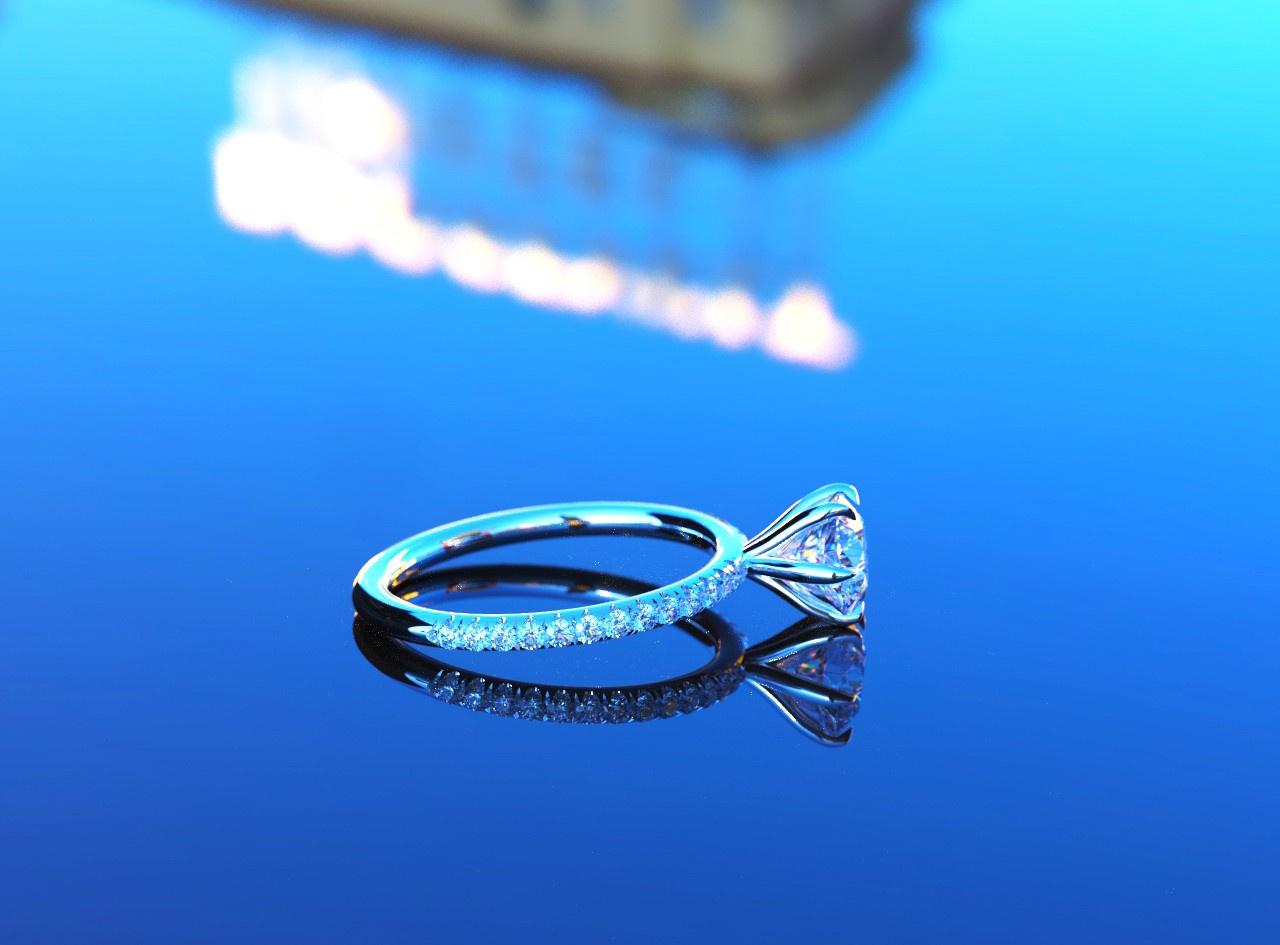 Lab-Grown Diamond
Hop aboard the eco-friendly bandwagon by going with a lab-grown ring. These are expected to be super popular in 2020 and are already gaining a bit of traction, thanks to celebs like Bindi Irwin, Penelope Cruz, and Meghan Markle wearing sustainable, manmade stones. Why are they so great? Well, because you know exactly where your stones are coming from, you won't have to question their ethics or environmental impact. They're also just as pretty as authentic diamonds! In fact, lab-grown rocks have pretty much been perfected to look exactly like their mined counterparts, so you can expect top-notch cut, colour, and clarity (something you definitely won't get in less expensive diamonds).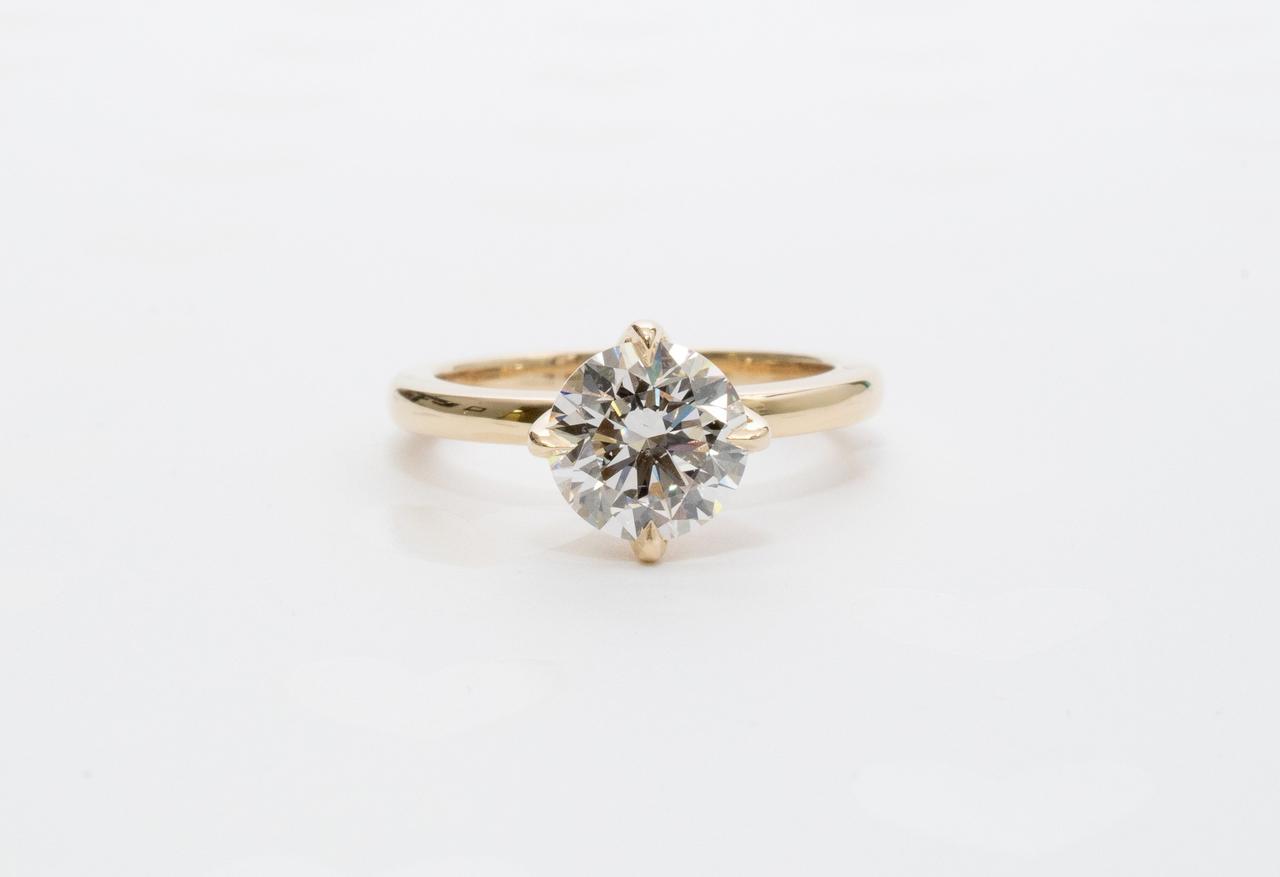 Yellow Gold
The days of rose gold and platinum are still going strong, but yellow gold is having a serious revival moment right now, too. Yes, it has a bit of a vintage vibe, but it can be made to look totally modern with the right selection of rocks (if that's what you're after). Another major pro? It compliments every skin tone, and will instantly warm up any outfit. P.S. Yellow gold is easier to size than hard metals, like platinum, so you don't have your stress if your fiancé(e) made a guess about what size your ring finger is.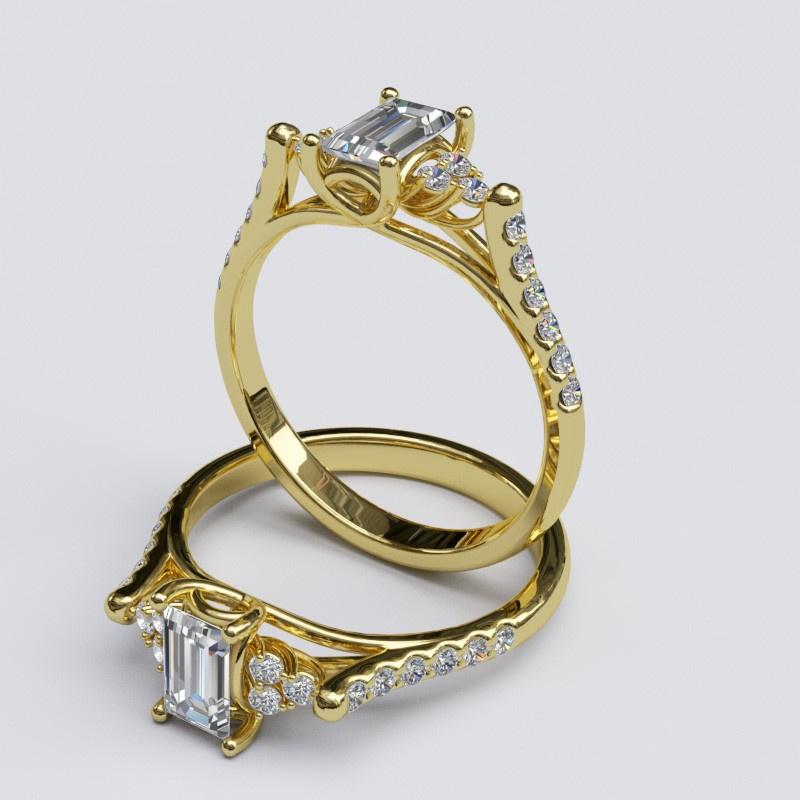 Stackable Styles
Who doesn't love the look of stacked rings? Answer: no one. When it comes to jewellery, the more the merrier, right,? This doesn't mean you need to have two or three engagement rings, it just means you should choose a style that'll perfectly fit with the wedding band you'll be receiving later down the line. For example, if you want to have a v-shaped wedding band, you may want to have a v-shaped, pavé engagement ring so that the two fit perfectly together.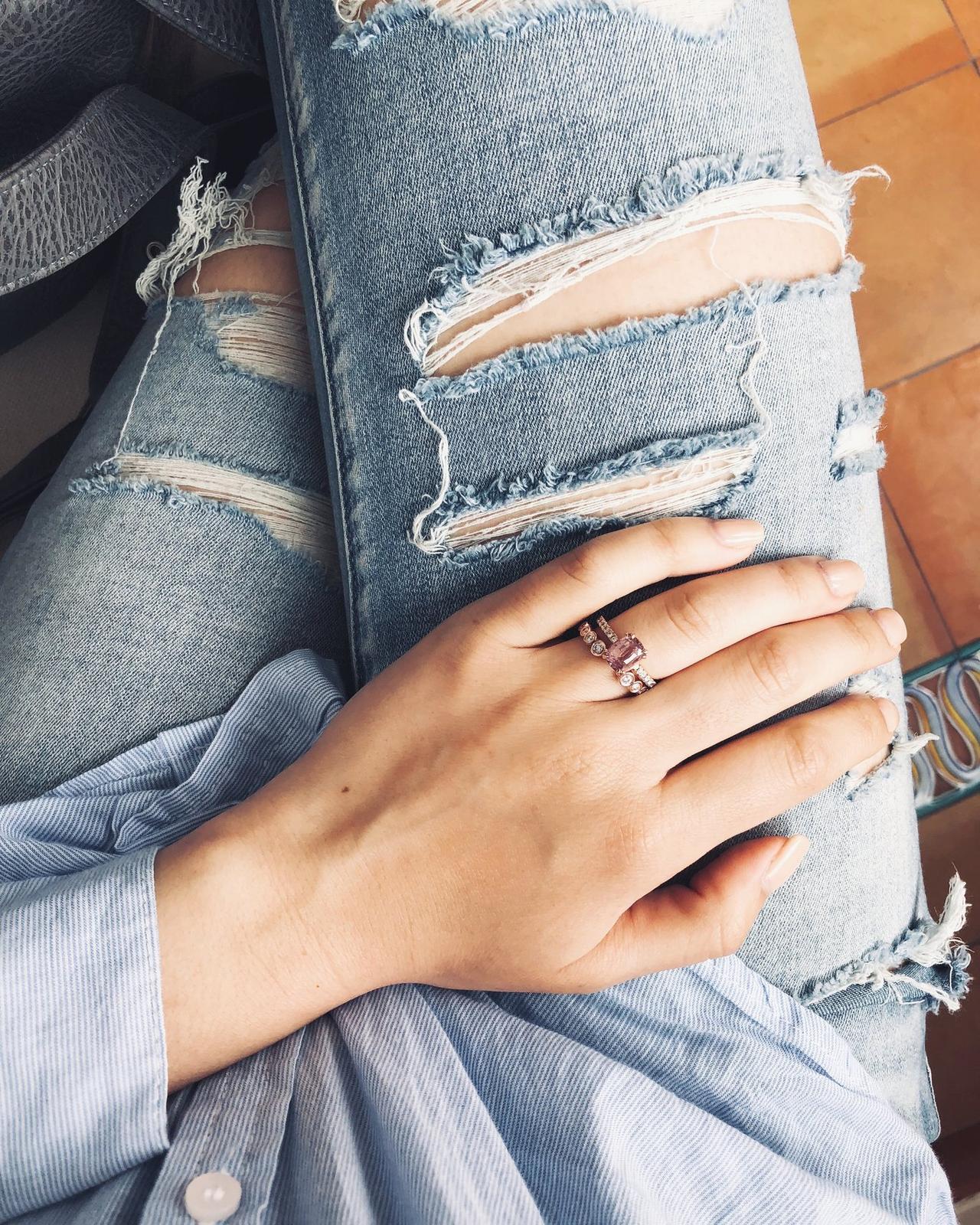 Find engagement rings and wedding bands on WeddingWire »