The 2019 Engagement Ring Trends That You Need to Know About
Looking for a bit of engagement ring inspo? Here is the 2019 trend forecast for wedding baubles and bling.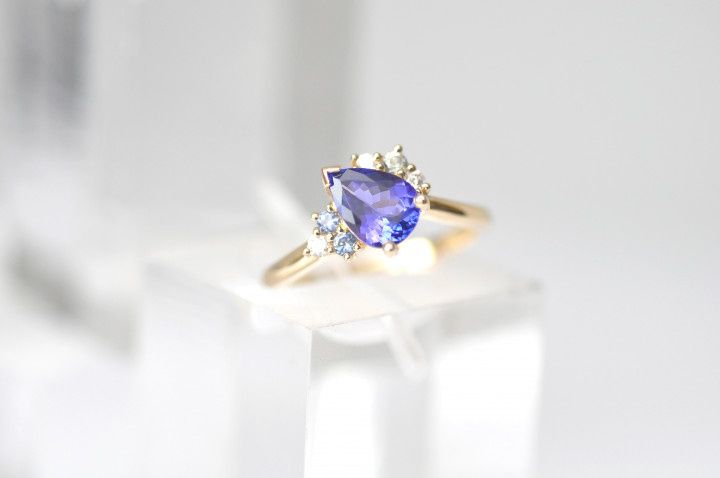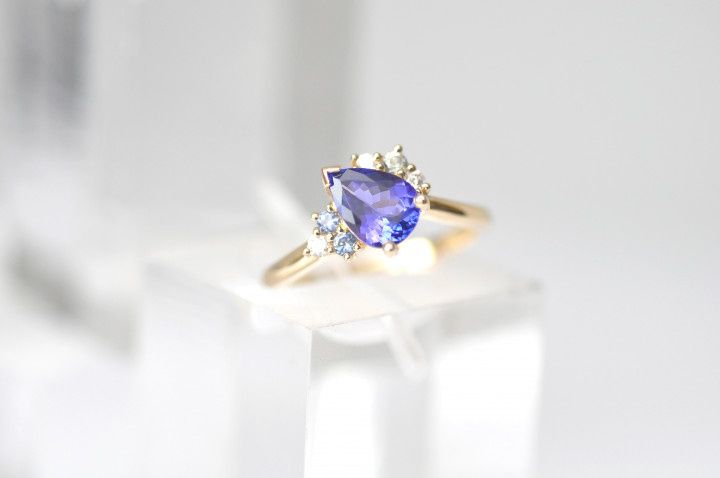 If you know (or suspect) that there's a marriage proposal in your future, you're probably starting to scroll through and save inspo photos of bling. Now, lurking celebs is a great place to start, but if you want to stay trendy, we've got a few tips for you. From baubles inspired by the Duchess of Sussex to unique geometric designs, these are all the 2019 engagement ring trends that should be on your radar.
Here are the 2019 engagement ring trends that you need to know about.
Meghan Markle-inspired
Unless you were living under a rock for most of 2018, you probably saw Meghan Markle's stunning three-stone engagement ring. Since it received so much hype, drawing inspiration from this royal bauble will be a big 2019 engagement ring trend. Remember, if you need to cut engagement ring costs, you can always ditch the diamonds and opt for less expensive alternatives, like semi-precious gems or moissanite (a diamond look-alike).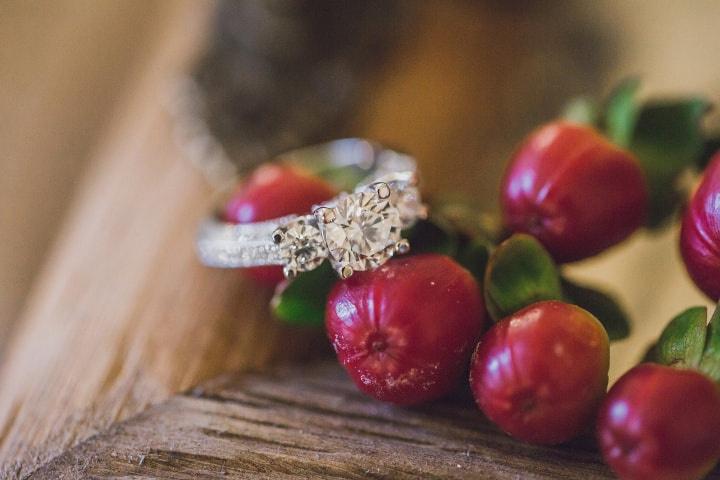 Something blue
Forget about sewing navy embroidery into your dress or rocking a turquoise sash - request a ocean-hued stone from your partner so that you won't have to search for "something blue" for your big day. Kate Middleton, Penelope Cruz, Gwyneth Paltrow, Elizabeth Hurley are just a few of the leading ladies who have rocked sapphires instead of diamonds, and we definitely recommend hopping on the bandwagon. This 2019 engagement ring trend is perfect for ladies who prefer something a little different than the status quo.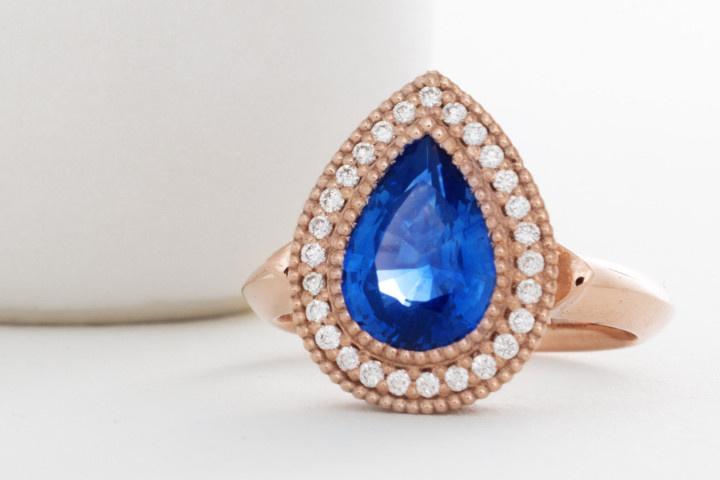 Pear-cut
Pear-cut rings are expected to really have their moment in 2019. One of the most famous of this style belongs to Cardi B, who received a raindrop shaped gem from her S.O., Offset, this past summer. Now, there's a good chance you won't be able afford something as bad and boujee as hers, but you can definitely draw inspiration from it.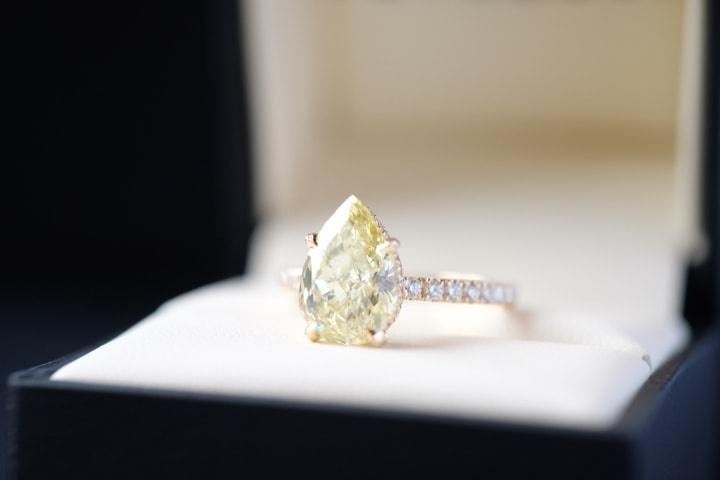 Geometric setting
Now, the geometric wedding trend is already pretty popular when it comes to wedding decor, but it's expected to inspire engagement rings in 2019, too. Instead of a classic cushion or princess cut, go off the beaten trail and ask your jeweller if they can create a modern circular, triangular or hexagonal setting for your shiny new bling.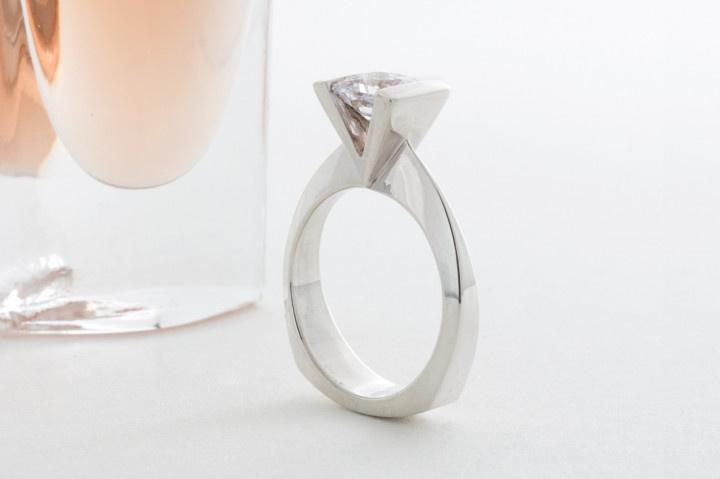 Vintage style
Vintage engagement ring designs are also rising in popularity, so if you prefer something with a little Gatsby flair, you're in luck. Emerald and marquee cuts are expected to be just as trendy as geometric designs in 2019 and are perfect for the lady who loves that Old Hollywood glamour look. Pro tip: you can totally use this style to inspire the rest of your wedding and go for a whole throwback theme.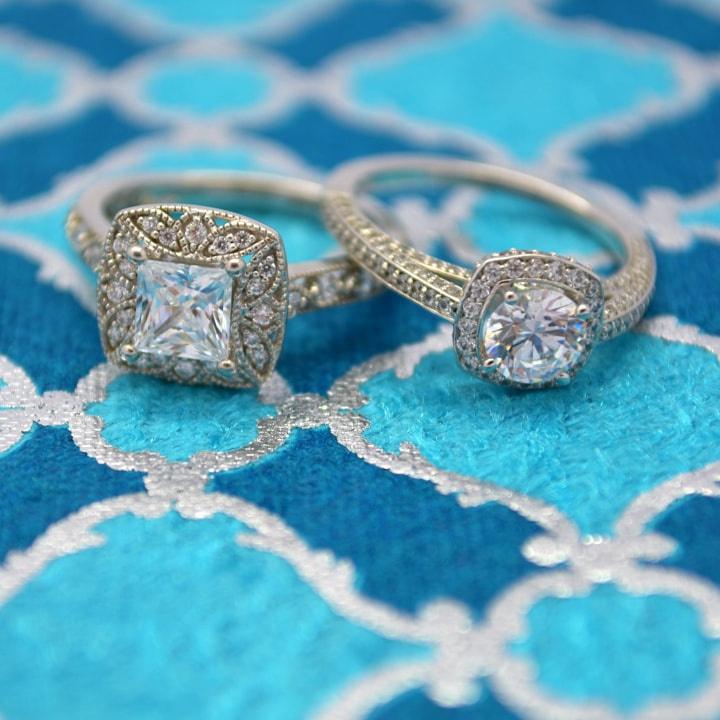 Gold bands
Goodbye pink-hued and platinum bands, hello yellow gold! In the new year, people are expected to return to a more traditional band style and give the classic shade the limelight once again. We recommend pairing a few of these 2019 engagement ring trends together - it looks awesome with a blue stone, vintage band and/or geometric setting.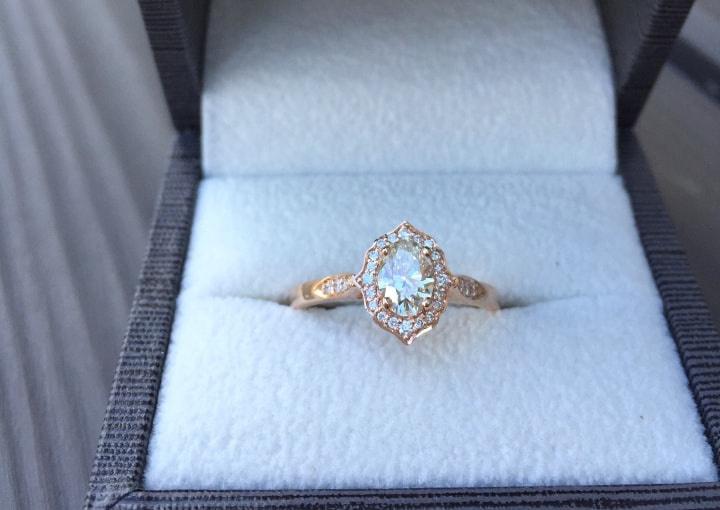 Baguettes
We're not talking about bread - though who doesn't love a baguette? - we're talking about ring style. One of the most popular boho engagement ring styles for 2019 is a simple stone surrounded by a halo of baguette gems. This is an Art Deco twist on the more traditional pavé halo and will definitely keep everyone's eyes glued to your ring finger.