8 Ways to Bond With Your Wedding Party From the Comfort of Your Own Home
Feel like you've been missing out on wedding party bonding activities while social distancing? Here are some you can do from your own living room.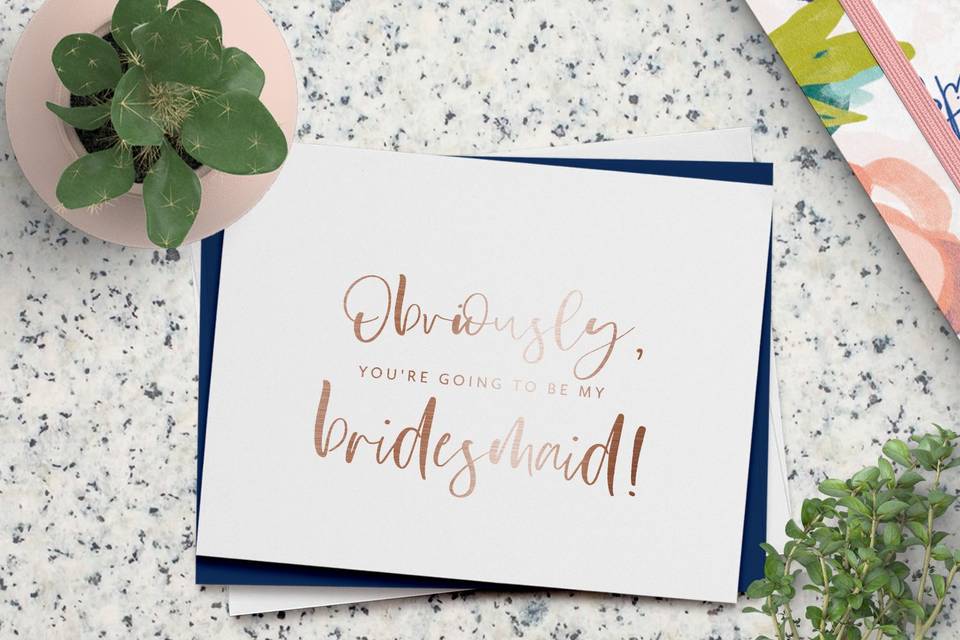 With social distancing is in effect, you can't exactly do all of the "normal" wedding party bonding activities with your friends and family. Though you can't see your besties and loved ones IRL during the COVID-19 lockdown, that doesn't mean you have to leave them out of the equation completely. In fact, there are several ways you can keep them in the loop and celebrate with them as you reach major milestones on the road to your big day. We've rounded up some of our favourite ways to bond with your wedding party, family members, and close friends during the wedding planning process so that you feel connected with your loved ones up until the moment you say "I do".
Here are a few wedding party bonding activities that you can do from the comfort of your own home.
Customize your bridesmaid and groomsmen proposals
The first step toward bonding with your wedding party (and getting them to bond with each other) is letting your VIPs know that they're going to be in your wedding party. Now's the perfect time to work on putting together some seriously epic bridesmaid and groomsmen proposals to make your squad feel special. Whether you want to put together adorable gift baskets, drive by their house with a sign, or write a little speech to give them over the phone is your call. Don't hold back on the sappiness - this is a milestone moment for everyone involved.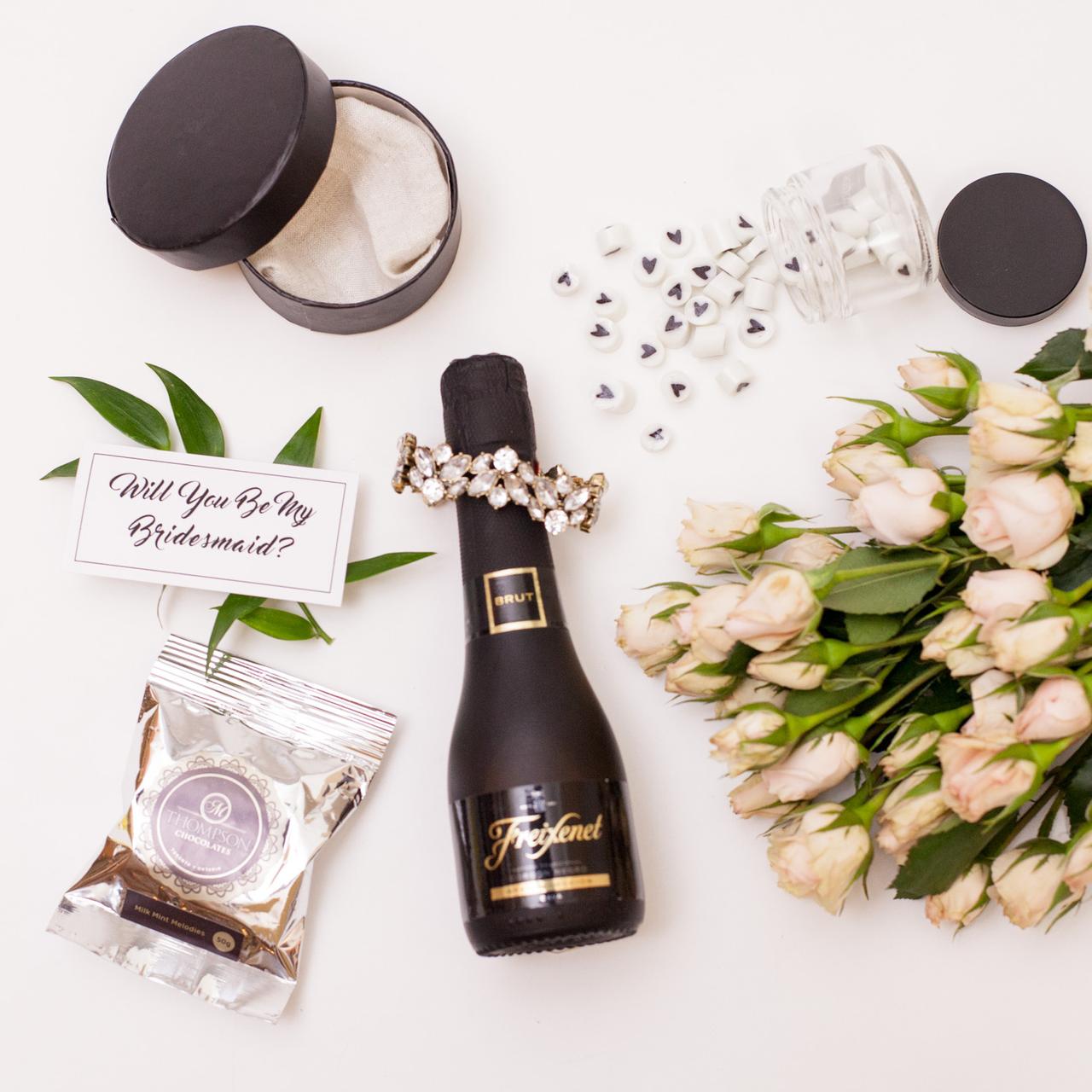 Make the important introductions
Once your A-Team knows their roles, it's time to make some introductions. If everyone who's going to be a part of your wedding party already knows each other, that's awesome, but you'll probably have to do a bit of connecting (for example, your sister may not have all of your bridesmaids' contact info). Put together a video chat party to get everyone better acquainted. That way when it comes to planning events, like your bachelor or bachelorette party, you won't have to play the middle man. P.S. If only a few (or none) of your wedding party members know each other, you may want to work in some ice breakers, too.
Create online groups and text chats with your wedding party (and families)
Speaking of connecting people, you'll want to create a few new group chats on your phone so that everyone can stay in the loop and bond as a squad. You and your partner will probably want to have separate chats with your own circles (bridesmaids and groomsmen) and you may want to have a few larger chats that get everyone involved. Don't forget about the people that aren't in your wedding party - your immediate family members and super close friends (whether they're in your wedding party or not) can totally be included in conversations.

Party virtually with your VIPs
Video chats are where it's at when it comes to bonding with your wedding party from home. Not only can you bring, like, 100 people into a zoom meeting, but you can also play games and throw mini parties with drinks and dinner (awesome if you can't throw some of your pre-wedding parties IRL, too). If you can't be face to face with your loved ones, a screen away is the next best thing. Bonus: we've put together this guide to hosting pre-wedding parties online.
Have some one-on-one chats
Bonding activities don't have to be exclusively for larger groups. Block out some one-on-one time for you and your maid of honour or best man, you and your parents—basically, anyone who you want to feel close to during this time. It's easy to get caught up in work and planning and let relationships fall to the wayside, but don't let it happen! If you can't hang with them IRL, schedule some video chats or have a phone convo for a few minutes every few days. Staying connected is important!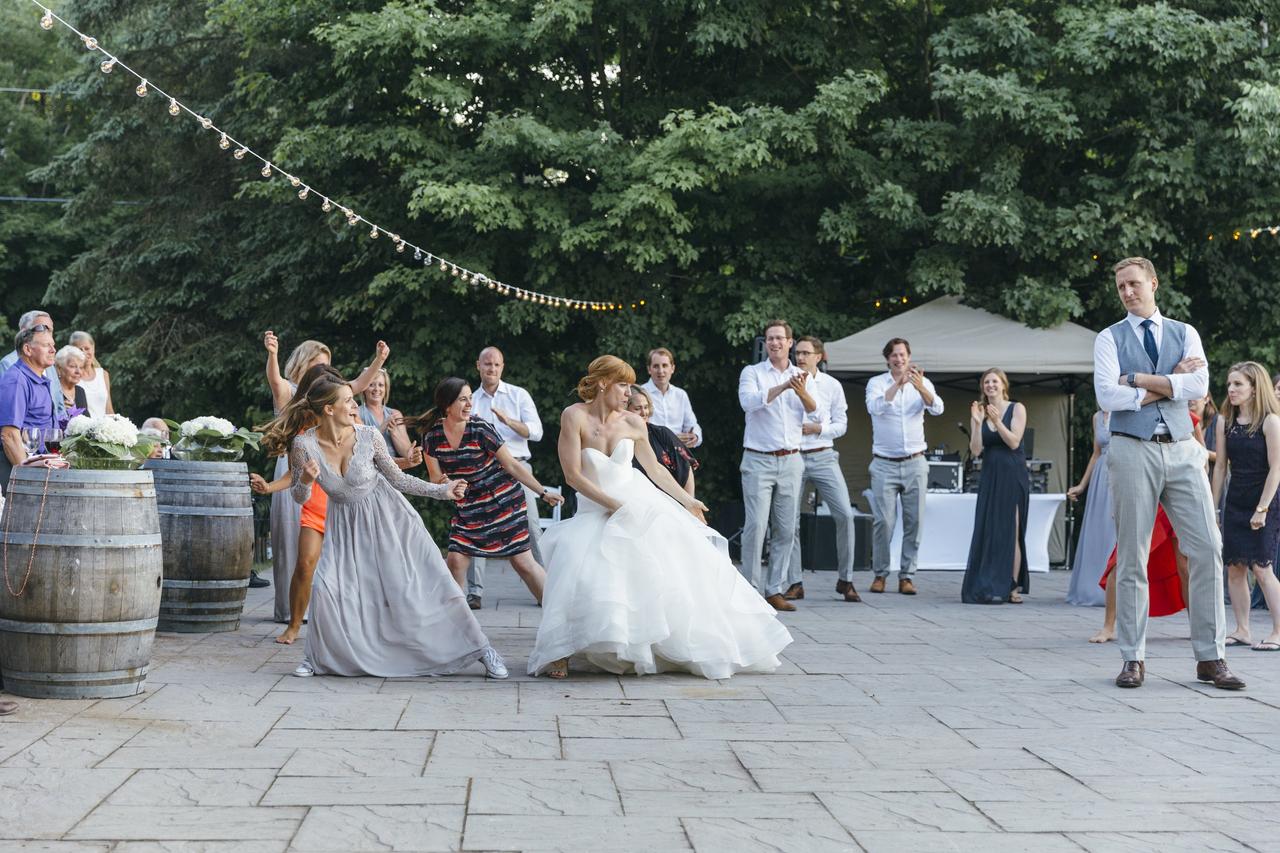 Take classes or workshops together
You can also learn stuff as a squad! Want to surprise your partner with a choreographed dance routine on your big day? Take a class with all the ladies in your wedding party. Not only will this bring you closer together, but it'll also add an extra element of surprise to your celebration that nobody will see coming (I mean, unless your partner walks in on your practicing your moves).
Invite them to take part in planning
Invite your nearest and dearest to bond with you and the rest of your inner circle by taking part in some of the planning. Not everything can be done via video call, but there are a few tasks you can definitely tackle via the internet. For example, if you're doing DIY decorations or favours, send your friends and family the materials and instructions and then work together in a chat to create some craft magic.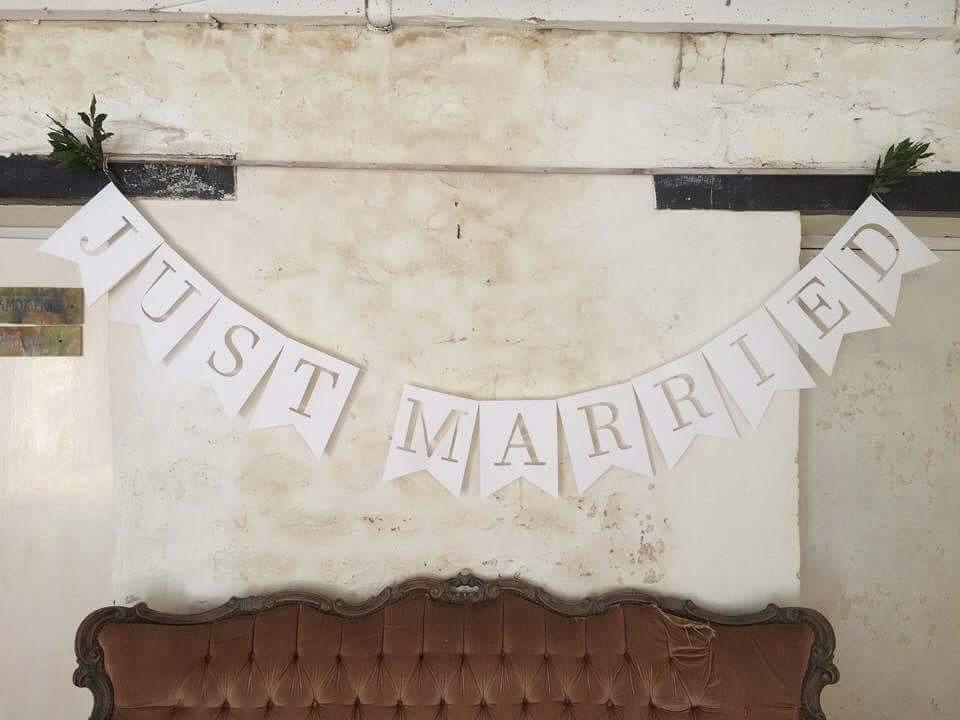 Try your best
We're living in weird times right now, and know that everything probably won't be perfect and you'll probably hit some speed bumps along the way. Internet connections are finicky, sometimes time zones don't line up, but just do your best when it comes to bringing your group together (that's all anyone can ever ask for).
A note to our couples: we've opened up a dedicated hotline to answer any and all wedding planning questions that you may have – (833) 998-2865 or help@weddingwire.com