The Ultimate Guide to First Dance Wedding Songs
Looking for the perfect first dance wedding song? We've got options for jazz, country, classic rock and everything in between.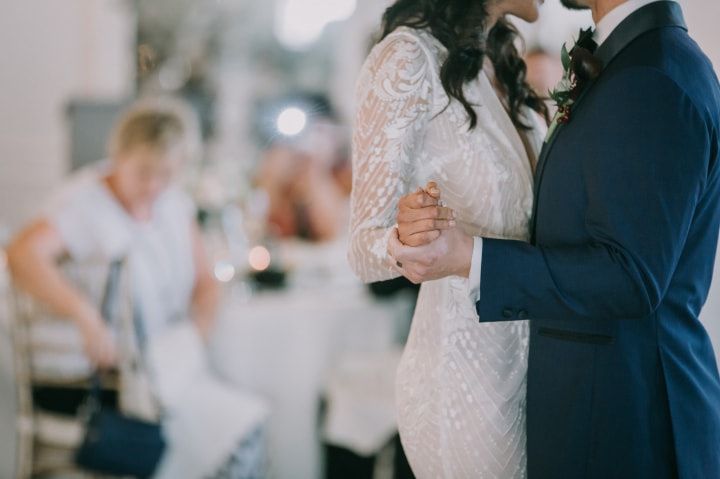 So, you're ready to start searching for your first dance wedding song? We're here to help. We've curated playlists for a ton of popular genres to make finding the perfect tune a walk in the park. Keep in mind that you could walk down the aisle to many of these too, if you're looking to shake up your wedding ceremony.
This is the ultimate guide to first dance wedding songs.
Piano Wedding Songs
Can't get enough of the sweet sound of the piano? Well, then this style of first dance wedding song is definitely worth considering. Whether you want something classic and timeless by Ludovico Einaudi or Yiruma or a cover of your favourite song, there's something on this playlist for you. Like instrumentals, these songs don't feature singers, so your guests won't be getting lost in lyrics - they'll be focusing on you (which is great for spotlight-loving couples). Listen to our top picks for piano wedding songs.
Acoustic Cover Songs
Turning an upbeat, chart-topping pop song into a first dance wedding song can be tricky, so instead of opting for the OG version, give a stripped down cover a whirl. Everything from Bruno Mars' "Just the Way You Are" to Ben E. King's "Stand By Me" has been given a makeover, so you're sure to find something you love. Listen to our top picks for acoustic cover songs.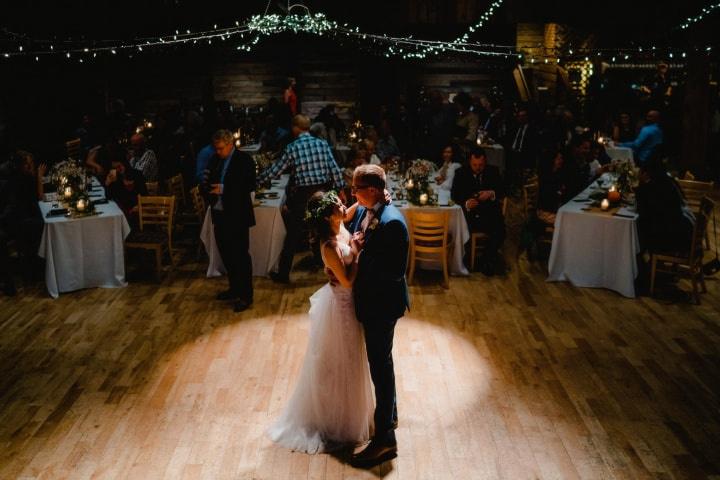 Instrumental Cover Songs
This is the sister-style to acoustic covers and is perfect for those who prefer the sound of strings, horns and woodwinds to singers. Thankfully, if you don't want to travel back to the days of Beethoven and Mozart, you've got options. Our carefully curated playlist is filled with recognizable tracks by Beyoncé, Marvin Gaye, Taylor Swift, The Lumineers and more, so there really is something for everyone. Listen to our top picks for instrumental cover songs.
Jazz First Dance Songs
If you want to give your first dance a dash of class and sophistication, a jazz tune may be the way to go. With stunning solos, some scatting and beats that are easy to follow (but still interesting), these songs will make your first spin around the dance floor one to remember. We suggest looking into artists like Frank Sinatra, Dean Martin and Michael Buble - they've got tons of amazing song options in their discographies. Listen to our top picks for jazz first dance songs.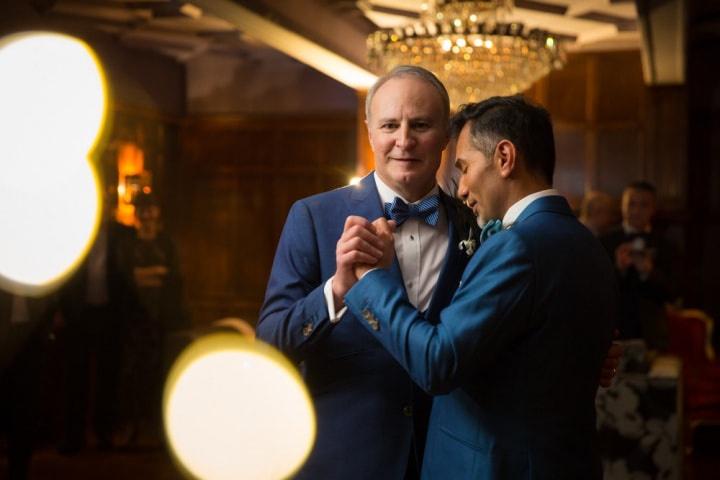 Classic Rock Wedding Songs
When you think of first dance wedding songs, classic rock probably isn't the first genre that comes to mind. However, there are plenty of awesome tracks by artists like The Rolling Stones, Led Zeppelin, Chicago, Van Morrison, Journey that could take your first dance to the next level. If you're in the market for something unexpected, think about using one of these. Listen to our top picks for classic rock love songs.
Soulful First Dance Songs
Give your first dance a soulful spin by choosing an sultry and slow R&B song. Everyone from Aretha Franklin to Otis Redding has released a romantic jam worthy of your big moment, so you're pretty spoiled for choice. We've rounded up a few of our favourites in this playlist to make finding the perfect song a little bit easier. Listen to our top picks for soulful wedding songs.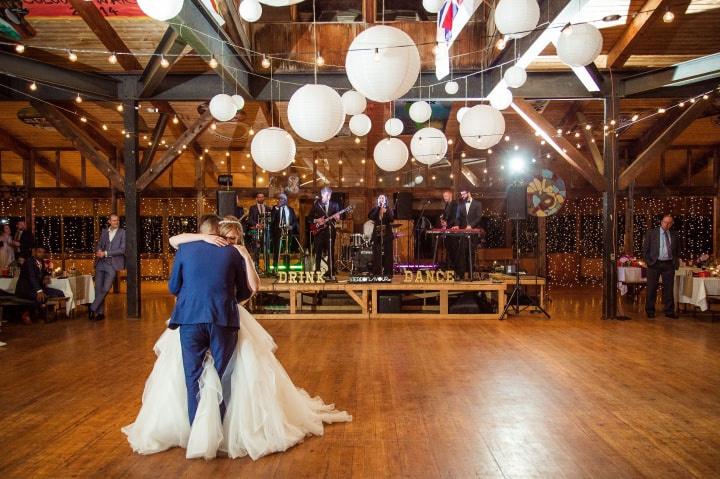 Country First Dance Songs
Whether you're headed far, far away from the city for your big day or just want to give your wedding a bit of a country twist, these swoon-worthy hits should be on your radar. From slow songs from Taylor Swift's earlier albums to iconic jams by Tim McGraw, Shania Twain, Blake Shelton and more, there's no shortage of options, so you should have no trouble finding a killer first dance wedding song from this genre. Listen to our top picks for country first dance songs.
Indie Wedding Songs
These days, indie seems like the most popular music genre for weddings, and for good reason! Artists in this genre have nailed the formula for an awesome first dance wedding song: sweet and sentimental lyrics, a simple but memorable tune and a healthy dose of soul. We've rounded up the cream of the crop in this playlist, including songs by Lissie, She & Him, Wilco, Iron & Wine and more. Listen to our top picks for indie wedding songs.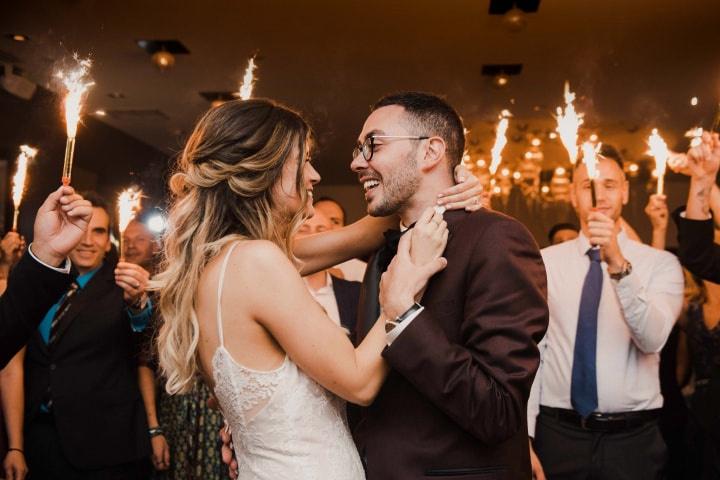 Folk First Dance Songs
Folk is similar to indie, but with a little more twang. In this stash of songs you'll find slow, romantic hits by bands like The Avett Brothers, Great Lake Swimmers and The Magnetic Fields as well as solo artists like Emmylou Harris and Bob Dylan. Listen to our top picks for folk first dance songs.
Film-Inspired Wedding Songs
Make your first dance a bit more cinematic by choosing a film-inspired first dance wedding song as your soundtrack. With songs from Titanic, The Notebook, Casablanca and more, this playlist is perfect for all the movie buffs out there. P.S. there are tons of great Disney songs to choose from, and they're definitely worth looking into if you want something nostalgic. Listen to our top picks for film-inspired first dance songs.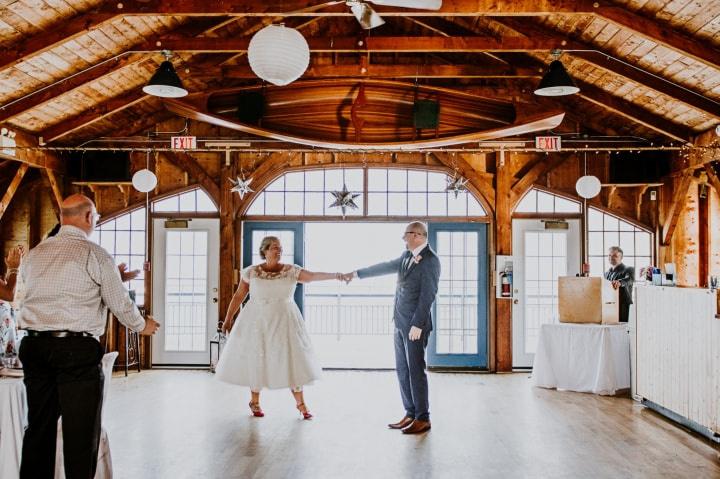 Throwback First Dance Songs
Take your guests on a trip down memory lane by going with a throwback track for your first dance wedding song. We've found the best of the best from the 1950s, 1960s, 1970s, 1980s, 1990s, 2000s and 2010s, giving you plenty to choose from.
Find your DJ or band on WeddingWire »