35 Folk Love Songs for Your First Dance
Choosing your first dance wedding song can be tough. If you're looking for something with a bit of folk flair, we've got a few suggestions for you.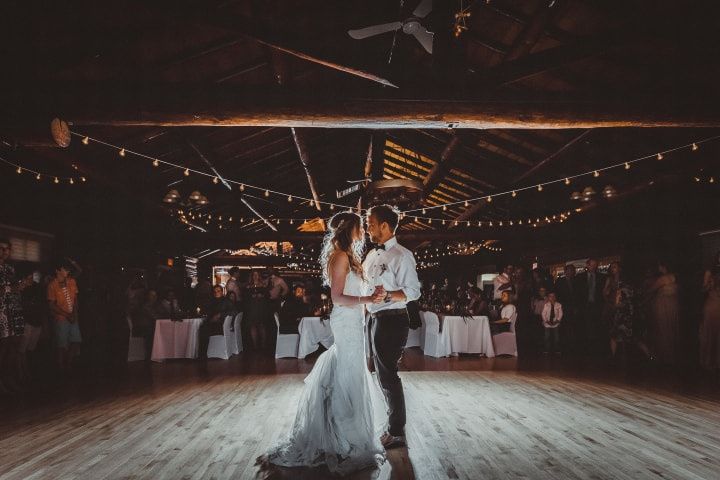 On the hunt for a folk love song for your first dance? We're here to help you find the perfect one for your wedding day. Emmylou Harris, Nick Drake, Josh Ritter, Bob Dylan and more have released swoon-worthy tracks worthy of your first spin around the floor. Whether you're on the hunt for something soft and slow or a more upbeat indie folk love song, there's something on this folk music wedding playlist for you. P.S. if you want to add a few extra slow dances to your reception, these work great for those, too!
Here are a few folk love songs worthy of your first dance.
Unison Falling Into Harmony - Great Lake Swimmers
A Love That Will Never Grow Old - Emmylou Harris
If Only You Could See Yourself Like I See You - Foy Vance
Make You Feel My Love - Bob Dylan
Northern Sky - Nick Drake
And I Love Her - Passenger
Dance Me To The End Of Love - The Civil Wars
You Are Enough - Patrick Park
Save Me A Place - Josh Ritter
Looking Out For You - The Guest and the Host
Bring Your Love To Me - The Avett Brothers
O I Long to Feel Your Arms Around Me - Father John Misty
One Hundred Million Years - M. Ward
When The Stars Go Blue - Ryan Adams
All My Mistakes - The Avett Brothers
There Can Only Be One - Cass McCombs
The Book of Love - The Magnetic Fields
The Blower's Daughter - Damien Rice
Hold You In My Arms - Ray LaMontagne
You Are The Daybreak - Kevin Devine
Let's Be Still - The Head and the Heart
You Are Gold - The National Parks
Lifting The Sea - The Hunts
Automatic - Castro
Nothing Like You - Dave Barnes
Shine - Daniel Lanois
Islands In The Stream - Feist, Constantines
The Wedding Song - Matthew Mole
I Would Do Anything for You - Foster The People
Please Be Mine - Molly Burch
I And Love And You - The Avett Brothers
The Girl - City and Colour
We Found Each Other in the Dark - City and Colour
Take My Hand - Emily Hackett, Will Anderson
Find your wedding DJ or band on WeddingWire »