How Much Does the Average Wedding Cost in Canada?
Wondering how much it costs to tie the knot in Canada? We've got the magic number and a few saving tips to help you stay within your budget.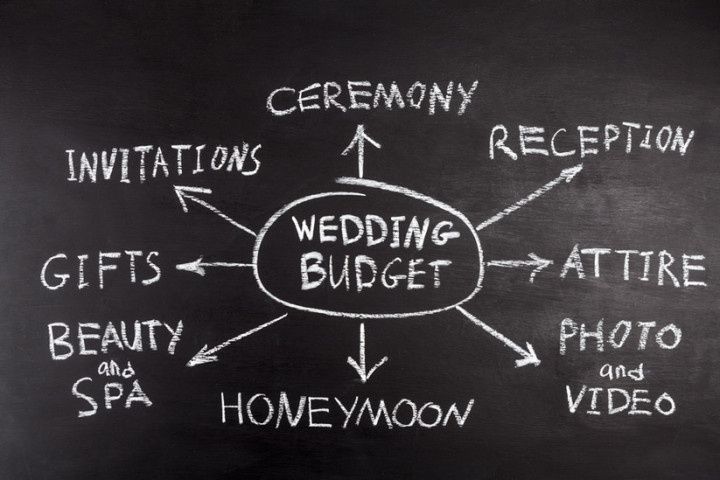 The average wedding cost in Canada is roughly $29,450—which is pretty steep, especially if you're working with the average millennial budget. For our Global Wedding Report, we surveyed real couples and crunched the numbers to figure out just where all this money is going. If you can cut costs in these areas, you may be able to keep your big day below $20K (and still enjoy the occasional mimosa and avocado toast-filled brunch).
Here are 6 easy ways to spend less than the average wedding cost in Canada.
Lower your guest count
According to our study, the average wedding cost in Canada is based on hosting 154 guests. If you want to spend less, cutting that back is important. No, you don't have to scrap your wedding guest list altogether and elope (though elopements are great and cost-effective), simply remove the extra people, like plus ones, coworkers who you're not close with, that guy you see at the gym occasionally and friends of friends. Keeping it limited to your nearest and dearest will make your celebration more meaningful and provide you with fewer mouths to feed, favours to buy, tables to decorate and more.
Prioritize where you put your budget
Most Canadians couples surveyed prioritized their wedding photography (83%), wedding hair (78%) and wedding dress(es) (77%) above all else. If that sounds like you, put the most money into those areas and try to keep costs down with DIYs and discounts in others. If you need help figuring out exactly how to divvy up your wedding budget - be it $30,000 or much, much less - you can use our wedding budget calculator tool.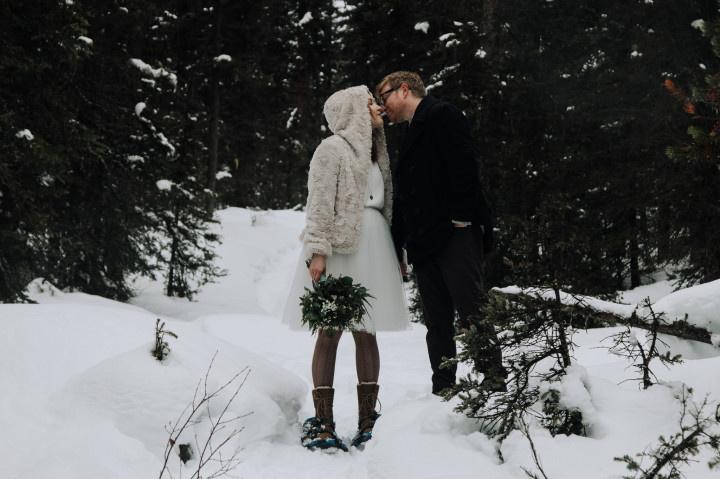 Choose a less popular wedding season
Having trouble setting your wedding date? While many factors come into play when making a decision - like major life events, your work schedule and your budget - you should also look at when booking venues and vendors is most popular. For Canada, that's September (20% of Canadian couples surveyed chose a date within the month). Suppliers tend to be busier and hike up their prices during this season, so you may want to book during the 'off season'. Winter weddings and spring weddings can be just as lovely, so you should have no trouble putting together a dreamy celebration. Pro tip: weekday weddings can also help you spend less than the average wedding cost in Canada.
Go easy on the booze
Of all Canadian couples surveyed, 87% served alcohol at their wedding making booze another significant contributor to the average wedding cost in Canada. That can get pretty pricey, especially when your hosting north of 100 guests. To save money on your wedding bar, consider skipping the open bar and doing a cash bar (like a toonie bar, perhaps?) or limited bar by serving only select beverages (you seriously don't need every liquor and liqueur under the sun). If you're really trying to be thrifty, you could ditch the liquor altogether and put up a cute DIY drink station with coffee, detox waters, lemonade or mocktails.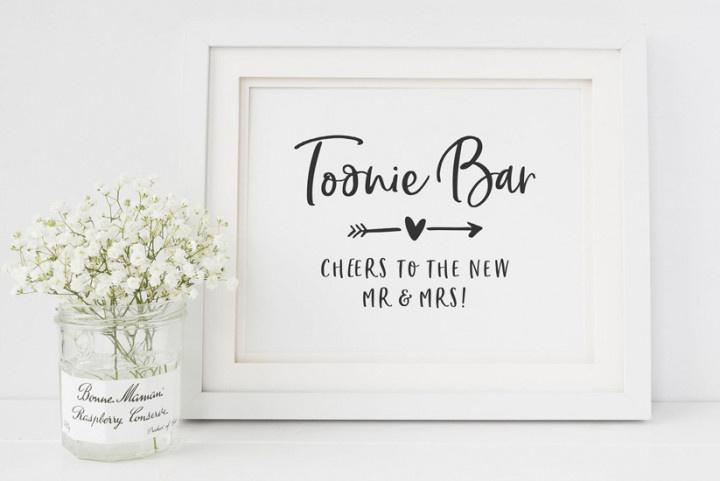 Save your honeymoon for later
As we all know, vacations are expensive, and spending can easily get out of hand when on your honeymoon. Now, we're not saying you should skip the post-wedding holiday – 78% of couples surveyed in Canada and abroad had honeymoons – but you may want to postpone yours for a while, especially if you want to do something pricey, like yachting in the Maldives or staying in a private villa in Bora Bora. To celebrate, think about doing a minimoon or a staycation and save the main event for later.
Have a stag and doe party
If you need a little more financial help, embrace a Canadian wedding tradition and have your wedding party plan a stag and doe (or Jack and Jill) party. This pre-wedding event is essentially a fundraiser to help the bride and groom with wedding costs. Usually held at a Legion hall or rec centre, funds are raised for the happy couple through admission, drink and snack sales, 50/50 draws and games.
Plan your budget and keep track of your spending with WeddingWire's FREE Budget Planner tool »