5 DIY Drink Stations to Have at Your Wedding
From boozy brunch beverages to trendy detox drinks, you've got plenty of options to serve your guests.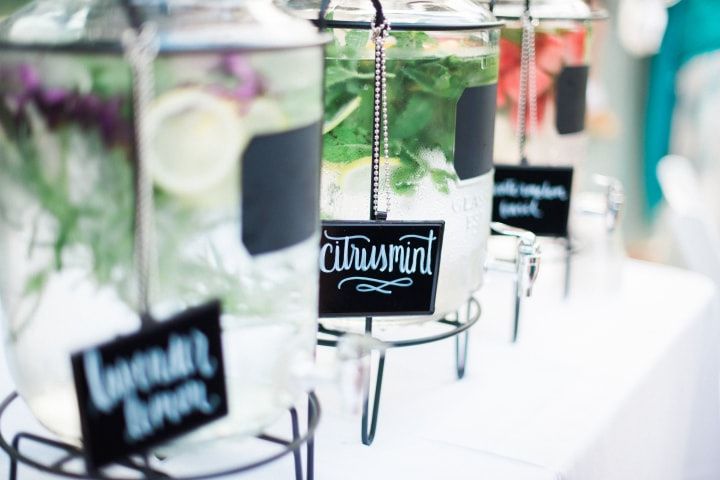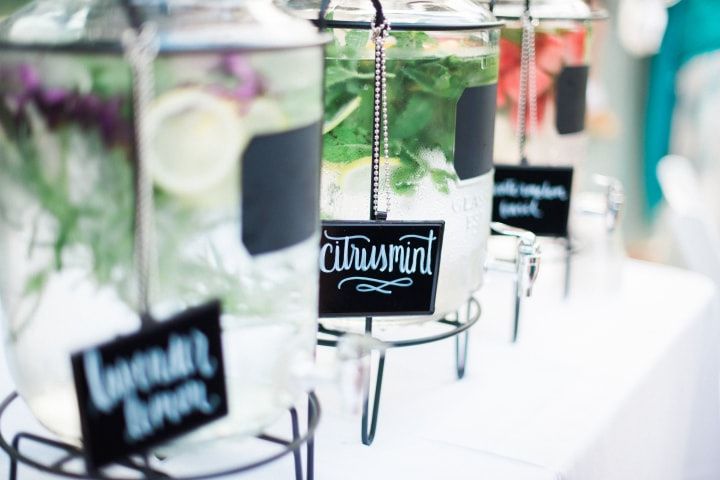 Even though catering is probably your main concern, don't forget about the drinks. Your guests will need beverages other than bar rail over the course of your reception, and you can get a bit creative with your offerings. From mimosas to detox waters, the world is your oyster when it comes to drink stations. Don't forget to craft (or have your caterer craft) multiple options to keep your friends and family coming back for more.
Here are a few DIY drink bars to have at your wedding.
Iced Tea
If you're hosting a summer wedding, iced tea is a must. We suggest filling this station with a few different varieties of black teas, green teas and herbal teas so that your guests have a few options to choose from. Don't forget to leave a few syrups and sweeteners for your guests to add to their drinks. Tip: you may want to skip stocking up on Lipton and go for something a bit fancier - it is your wedding day, after all - David's Tea has a bunch of unique flavours worth sampling.
Lemonade
You know what never goes out of style? Lemonade stands. They were cute when you were younger and they're still cute now that you're an adult. They pair perfectly with rustic or outdoor events and are pretty easy to decorate (all you need is a few pretty jugs or a cooler and some lemons!). Assemble one right in your reception venue and sling a variety of trendy flavours to your guests - raspberry, strawberry, orange, mint - almost every herb and fruit mixes well with lemon.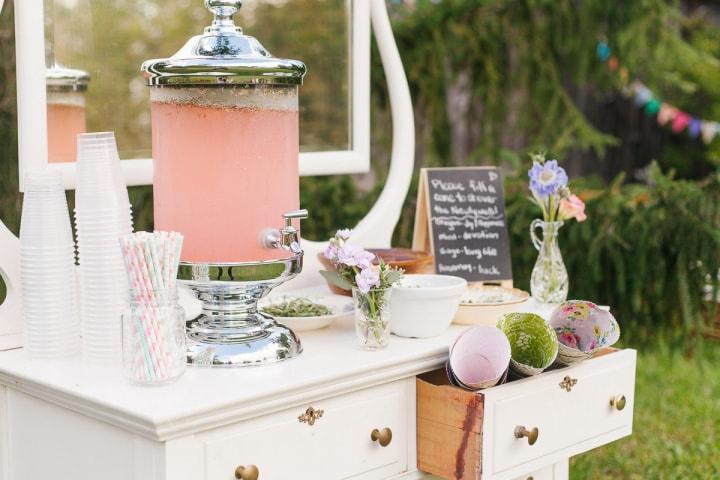 Detox Waters
If you've scrolled through Instagram in the past few months, you've seen your fair share of detox water posts. These trendy beverages are uber photogenic and a cinch to make. Fill jugs with water and then add a mix of fruits and herbs to them (seriously, so much better than Crystal Light). Favourite combos include watermelon and rosemary, raspberry and lemon and orange and basil. Don't forget to do a few trial runs before making any big batches for your wedding!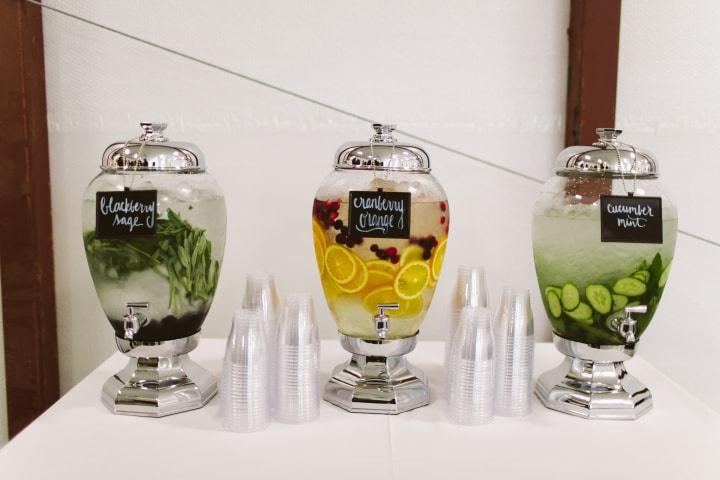 Mimosas
You don't want to leave a ton of spirits out for your friends and family to play around with - that's just asking for trouble - but you're probably safe with mimosas. Concoct a few of your favourite blends or let your guests do the mixing themselves. If you're going with the latter, you'll want to put out a few different juice and garnish options for your guests to work with. Don't be afraid of straying from standard O.J. - there are plenty of fruits just waiting for their moment in the spotlight.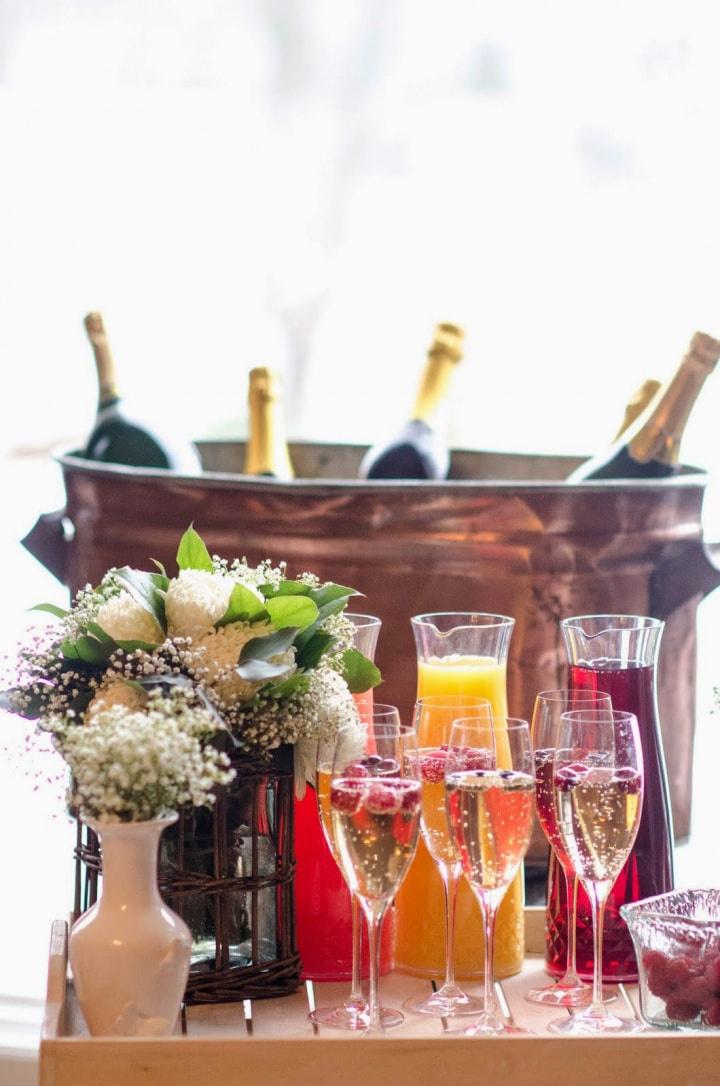 Coffee
Whether you're hosting a brunch wedding or a dinner soiree, having coffee around is an absolute must. Let your guests channel their inner baristas by leaving coffee and all the fixins' - like creamers, sweeteners, cinnamon and flavoured syrups - at a station. This way they can concoct their perfect cup of joe post-meal.