Canadian Wedding Traditions and Trends You Need to Know About
If you're curious about how Canada compares to other countries when it comes to popular wedding trends and traditions, we've crunched the numbers and got the answers for you right here.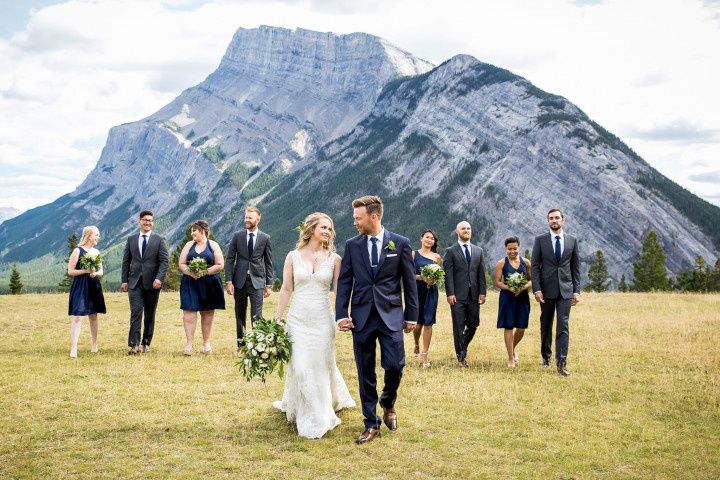 While every country has its own unique set of trends and traditions, some things are popular around the globe. We've polled 20,000 couples from 14 different countries — Canada, the U.S., Mexico, Brazil, Argentina, Chile, Colombia and Peru, the UK, Spain, France, Italy, Portugal and India — to see how things differ from place to place and learn more about Canadian wedding traditions and trends. If you're curious how Canada ranked on everything from when to pop the question to which wedding vendors take top priority, read on for highlights from our Global Wedding Report.
Here is a rundown of the Canadian wedding traditions and trends you need to know about.
CANADIAN ENGAGEMENTS
Popping the question
81% of Canadian couples chose a specific engagement day. This is similar to the U.S. (84%) and Mexico (82%). By contrast, only 50% of Italian couples polled had a specific day for their engagement, but that's because it's common for couples to jointly decide to tie the knot — popping the question isn't really a thing.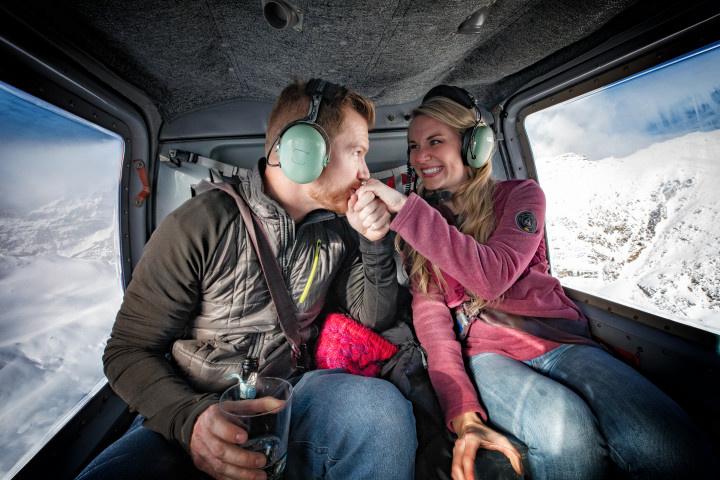 The engagement date
While summer lovin' is definitely real, winter is actually the most popular time to get engaged for couples in all countries. In fact, 13 out of 14 countries polled had December at the top of their list. The one exception was India, where February and January were most popular.
Asking for permission
Asking for parents' permission is still a pretty popular Canadian wedding tradition. 59% of couples polled had their parents' input before popping the question. It's far more popular in the U.S. (71%) and relatively unpopular in places like Spain (9%) and Italy (8%). European countries are on the lower end of the spectrum because they make the decision together and then break the news to their families.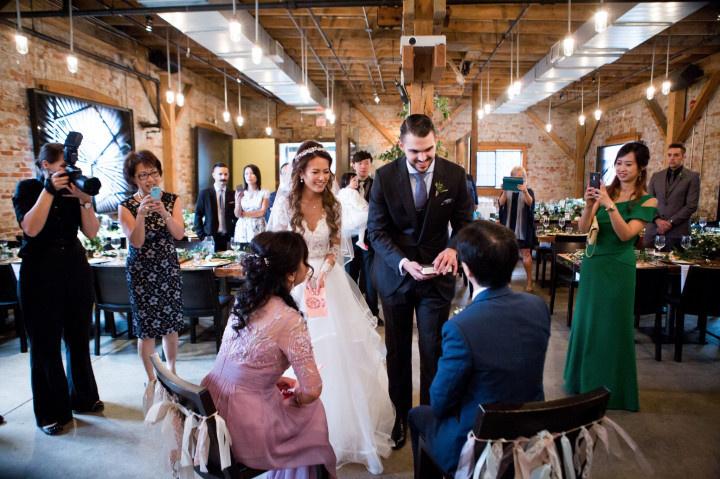 CANADIAN COUPLES
Moving in
It's pretty common to live together pre-marriage in most countries. 76% of Canadian couples polled shared the same house before tying the knot, which is similar to the U.S. (78%), Argentina (79%) and Portugal (80%). It's most popular to cohabitate before marriage in France (93%) and least popular in Brazil and Mexico (35%).
Religion
Religious weddings are kind of going out of style for Canadians. Only 34% of couples considered their ceremonies to be religious, so don't stress if you're not going to the chapel to get married. It's one of the lowest percentages, topped only by the UK, where a mere 29% of couples saw their ceremony as religious.
Differences
21% of Canadians polled married someone with a different race, ethnicity or religious upbringing. This shouldn't come as too much of a surprise, considering how multicultural our fair country is.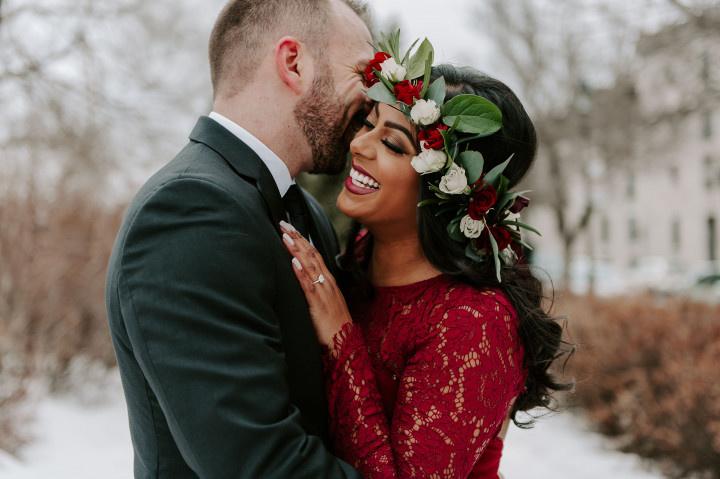 PLANNING THE WEDDING
The timeline
Everyone knows that planning a wedding takes time, especially Canadians. On average, couples took 14 months to put together their celebrations. U.S. couples share the same stats and UK couples took just a little longer, with 15 months being their average length of engagement.
The cost
The typical cost of a Canadian wedding was about $29,450 (yikes!). Based on Canadian dollars, that is less than the U.S., where weddings averaged out at nearly $40,000, but significantly higher than South American countries, where weddings fell in the $4,440 to $10,350 range.
The guest list
Turns out Canadians are in favour of larger events, with the average guest count coming in at 154. Most countries polled stayed between the 100 to 200 guest range, with the exceptions of Colombia (91 guests) and India (524 guests).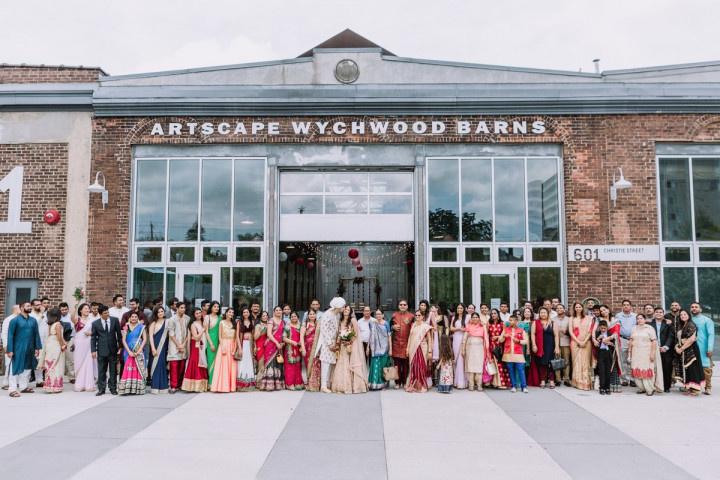 The wedding date
When it comes to setting a wedding date, couples around the world focus on when the weather will be best. In Canada, that's always a gamble - seriously, you pretty much never know when it will snow, rain or hit the mid-forties - but September seems to be the winner, with 20% of Canadian couples polled choosing it. It's also a pretty popular choice for U.S. (15%), UK (21%), Italy (23%) and Portugal (21%).
The vendor squad
Every country prioritizes different things when it comes to selecting wedding vendors. In Canada, it's wedding photography (83%), hair (78%) and the wedding dress (77%). These stats are super similar in the UK and the U.S.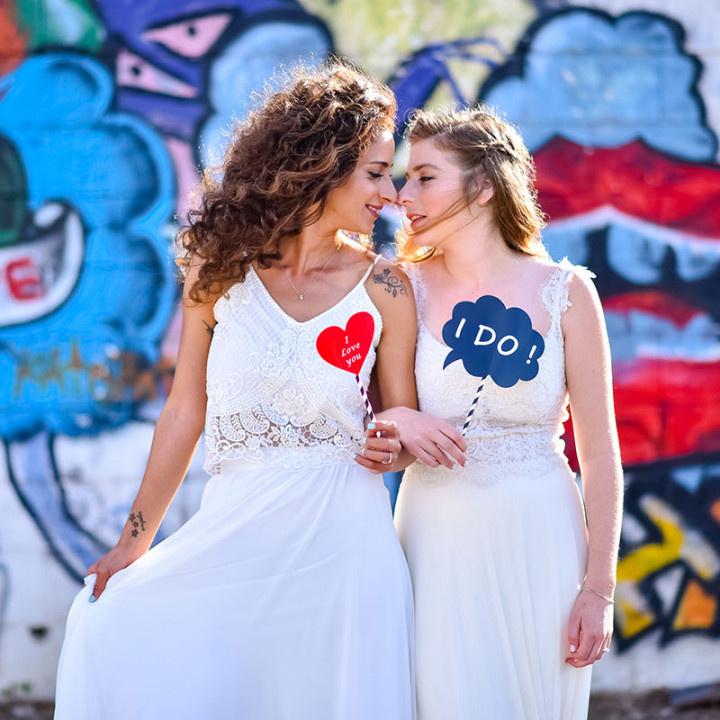 CANADIAN WEDDINGS
The bride's look
Though modern brides across the world are into trying more daring wedding dress silhouettes and styles, a white bridal gown remains a popular Canadian wedding tradition. That doesn't mean you shouldn't dare to be different, if you want to look like a salsa dancer emoji on your wedding, we say go for it.
The first dance
85% of Canadian couples polled got in on the tradition of sharing a first dance. This is just slightly behind the U.S. (92%) and ahead of the UK (84%). If you want to follow suit, start looking into first dance songs and scheduling living room practice sessions ASAP.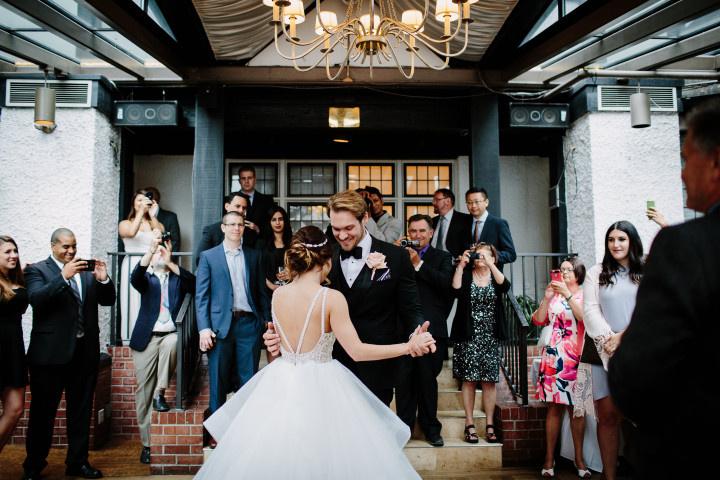 The boozy beverages
87% of Canadian couples polled served alcohol at their weddings. This means our country ranks 8 out of 14, which is sort of surprising, considering how much Canucks love their craft beer. The top spot for boozy weddings was Spain (97%) and India was the least popular (22%).
The social media support
45% of Canadian couples polled got in on the tradition of creating a wedding hashtag so that they could follow their wedding shenanigans online. We highly suggest doing this (if you're not having an unplugged wedding) so that you can see more than what your photographer captured.
And once it's over...
Across all countries, most couples (78%, to be exact) took a little one-on-one time after the wedding and had a honeymoon. If your wallet's feeling a little too light for your liking, you can always postpone this Canadian wedding tradition and have a minimoon or do a staycation.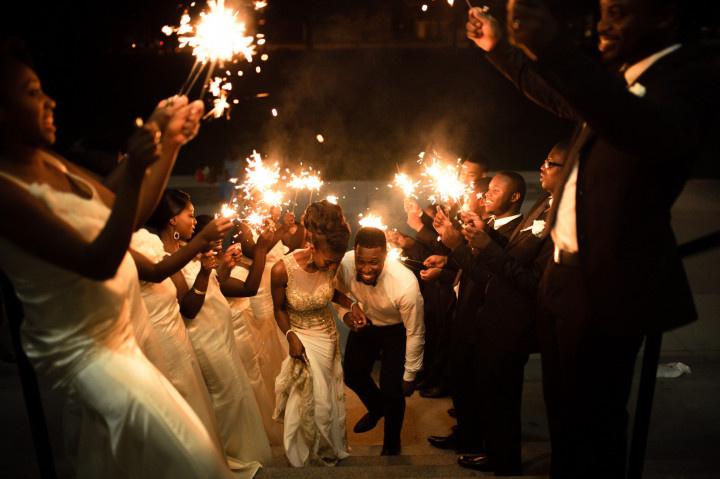 Looking for more inspo? We've rounded up the hottest 2020 wedding trends in Canada.