The 2020 Wedding Trends That Canadian Couples Need to Know
On your way to getting your big day sorted? Consider incorporating a few of these awesome 2020 wedding trends.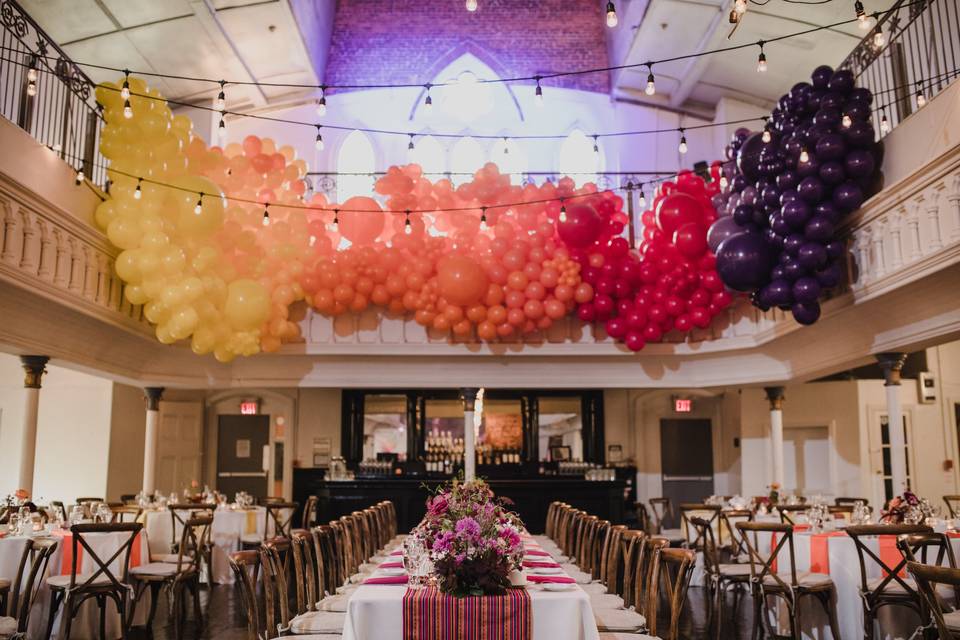 If your wedding date is in 2020 you probably already have a solid chunk of wedding planning done, and even if you don't, there's a good chance you've got some ideas up your sleeves (or on your Pinterest board). Well, we're not here to overhaul your entire vision, but you may want to consider incorporating a few of these 2020 wedding trends into your big day. From '90s nostalgia to eco-friendly additions, here are the wedding trends that we're seeing emerge as 2019 draws to a close. P.S. You definitely don't have to work these exact ideas into your plans, but who knows? They may inspire you to get more creative or try something outside of your comfort zone, which can be really fun.
Here are the top 2020 wedding trends you need to know.
Ultra-personalized event
Beyond the wedding theme and colour scheme, we're seeing Canadian couples on a mission to plan a wedding celebration that reflects their values, relationship and personalities. Take inspiration from Hadeel and Tom who told their love story with highly-personalized elements throughout their weekend winery wedding. "We wanted an intimate experience that felt like a holiday-weekend-away, with every detail having a meaning and purpose to tell our story." You can also follow the lead of Jasmin and Tom who honoured their commitment of being kind to the environment for their friendly forest fairy tale wedding. "We focused on the 'something borrowed' and 'something old' as much as possible, as well as, something usable, or reusable!" Another great example, Jamie, an airline pilot, and Trevor, a yacht captain, used their love of flying and boating as the backdrop for their quirky and casual wedding in the Muskokas including the bride flying herself into the ceremony in a seaplane — what an entrance! "The whole thing was so authentically us and very Canadian."
What we love about this 2020 wedding trend is that your guests get to really appreciate the things that you are passionate about and define you as a couple.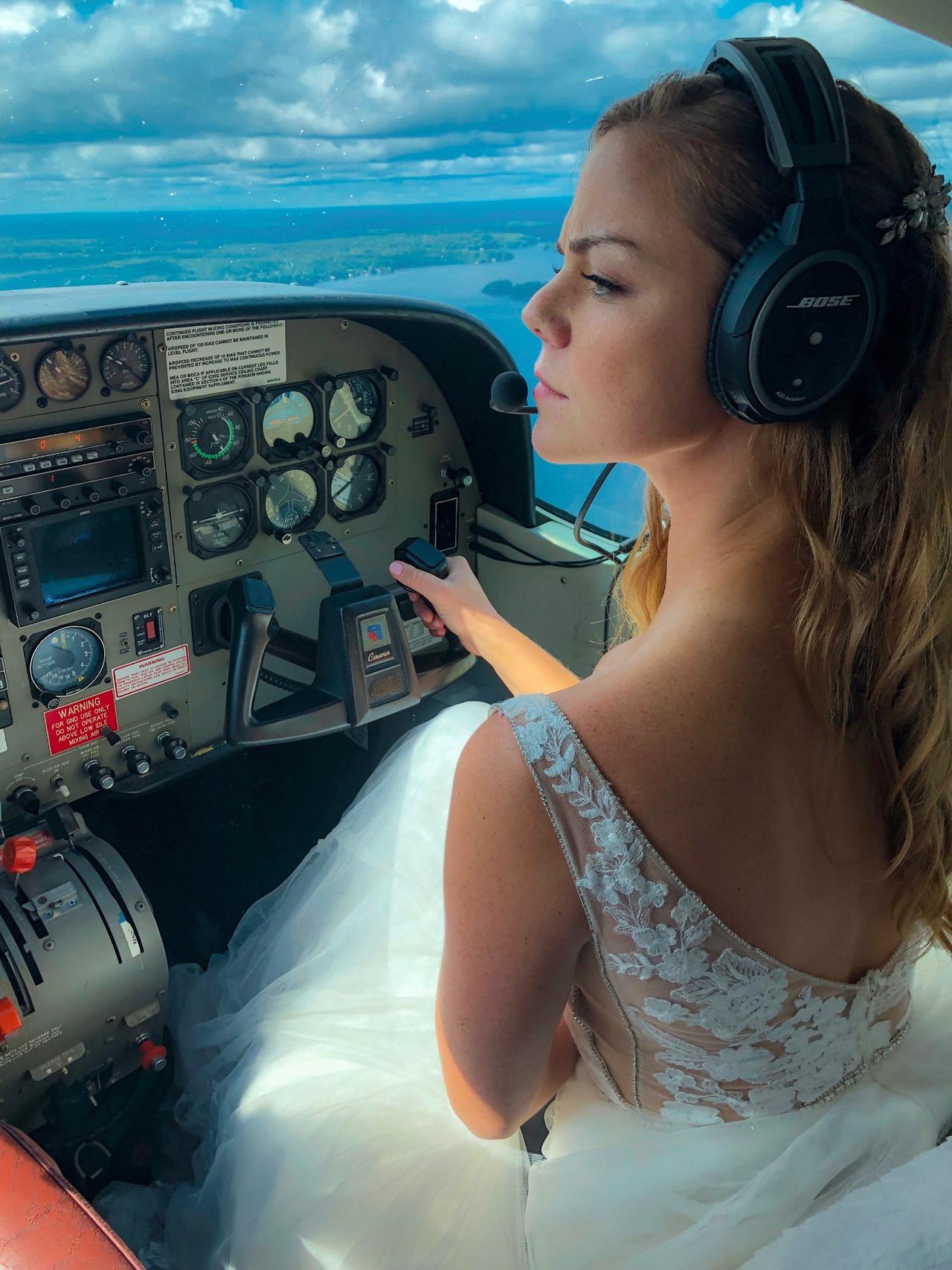 A healthy dose of nostalgia
We're not talking about throwing it way, way back to the times of horse-drawn carriages and bustles — we're talking about the recent past, the '90s, baby. The average person tying the knot in 2020 is around 33, which means they're total 90s kids. We're absolutely obsessed with how couples are bringing elements from before the aughts into their wedding plans, with everything from tiny details to full-blown themes. Need some ideas? Holographic and iridescent stationery is always a hit, and the trend works great for venue decorations, too. People are also loving 90s fashion elements, like sleek and simple dresses (time to dust off your yearbooks and flip through your prom photos) and accessories like chunky barrettes and clips. If you're looking for wedding favour inspo, think about going with your favourite throwback snack, be that Ring Pops, Pixy Stix, or Gobstoppers.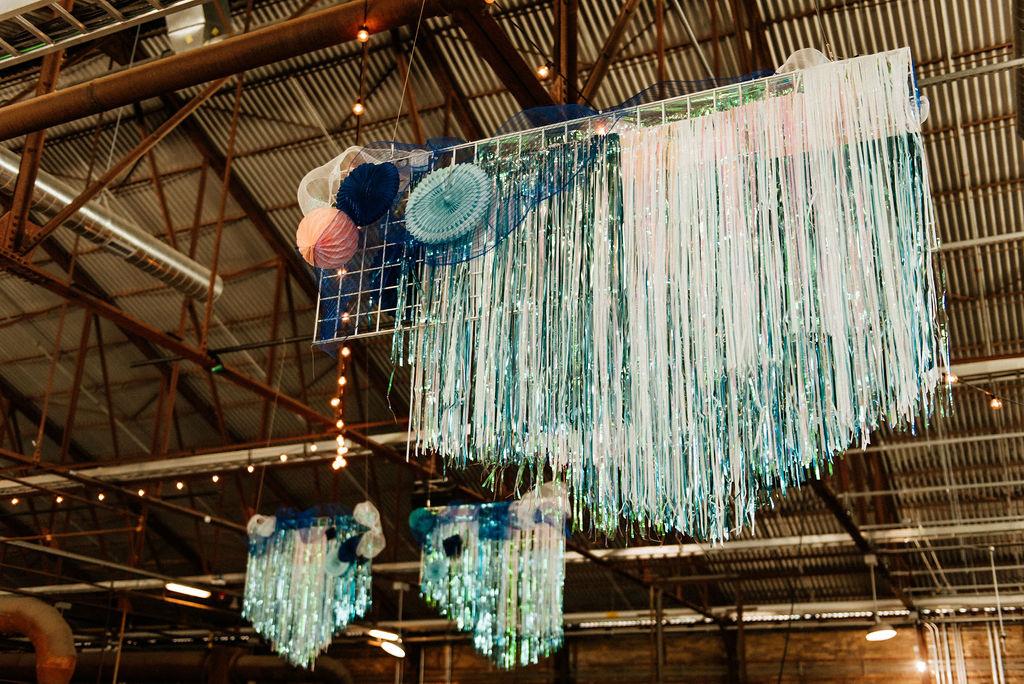 Grandparent-chic
Now, we all remember how our grandparents' houses looked (or still look) with Persian rugs, tufted sofas, and patterned wallpaper. While you probably don't want your venue to look exactly like their place (though we don't fault you if you do), couples are loving meshing a few of those elements with more modern trends to get the perfect blend of millennial style and old-fashioned beauty. Imagine a hip, modern lounge in an industrial building with a chartreuse velour couch and dried flowers in crystal vases or acrylic chairs on a vintage runner with an old school dining table. Awesome, right? Finding the perfect balance can be tricky, so you may want to seek the help of a wedding designer or have one of your interior design-obsessed friends look over your plans before you commit completely.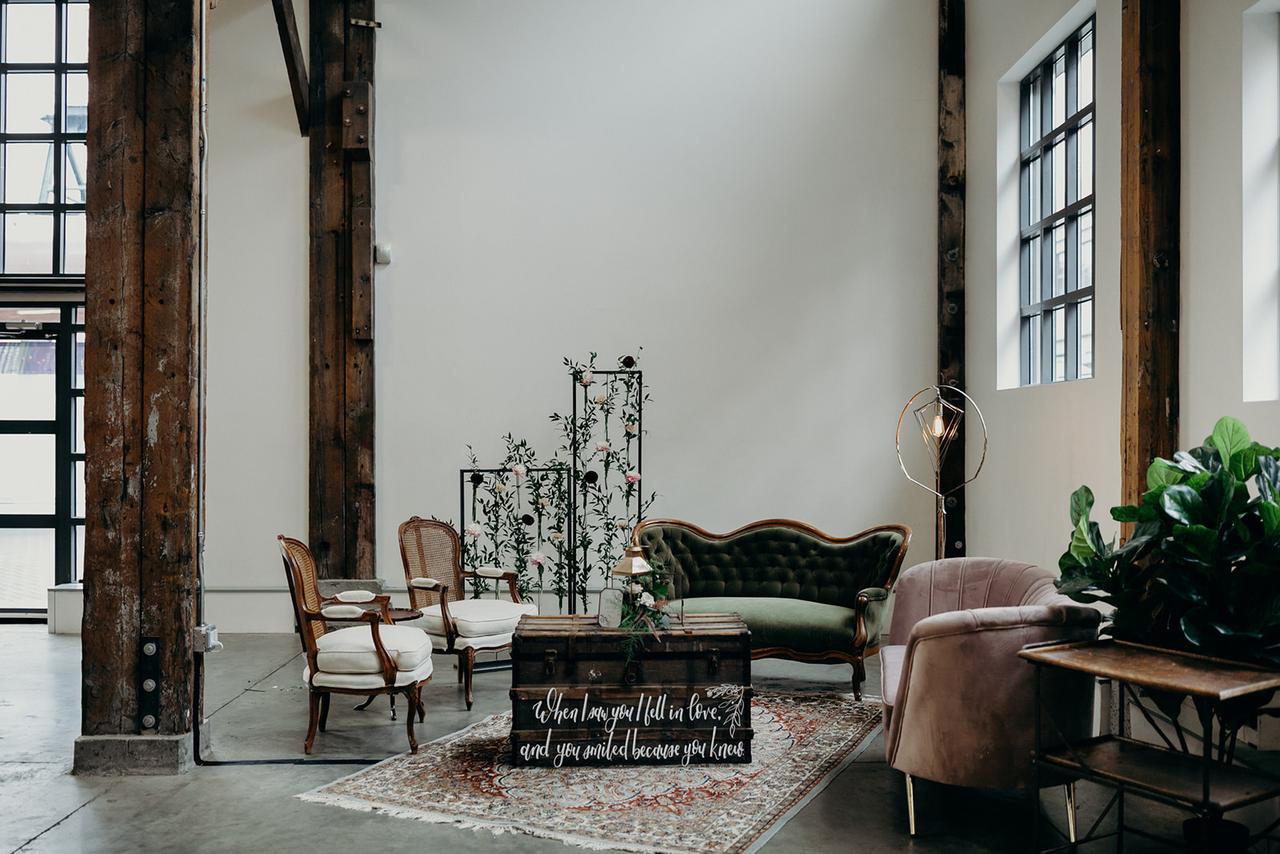 Instagrammable accents
It's hard to avoid Instagram, so unless you're having a unplugged wedding, we suggest embracing social media wholeheartedly and giving your friends and family some seriously awesome stuff to photograph. Whether that be an over-the-top food station, a donut wall or tower, a photo-worthy seating chart or an awesome escort card display, there are plenty of ways to make little decor accents more visually pleasing, and they're all totally on-trend for 2020, so far as weddings are concerned. All that being said, just because they are pretty doesn't make them perfect. You want these pieces to fit with your personality and style, so this is a place where you really should follow your hearts.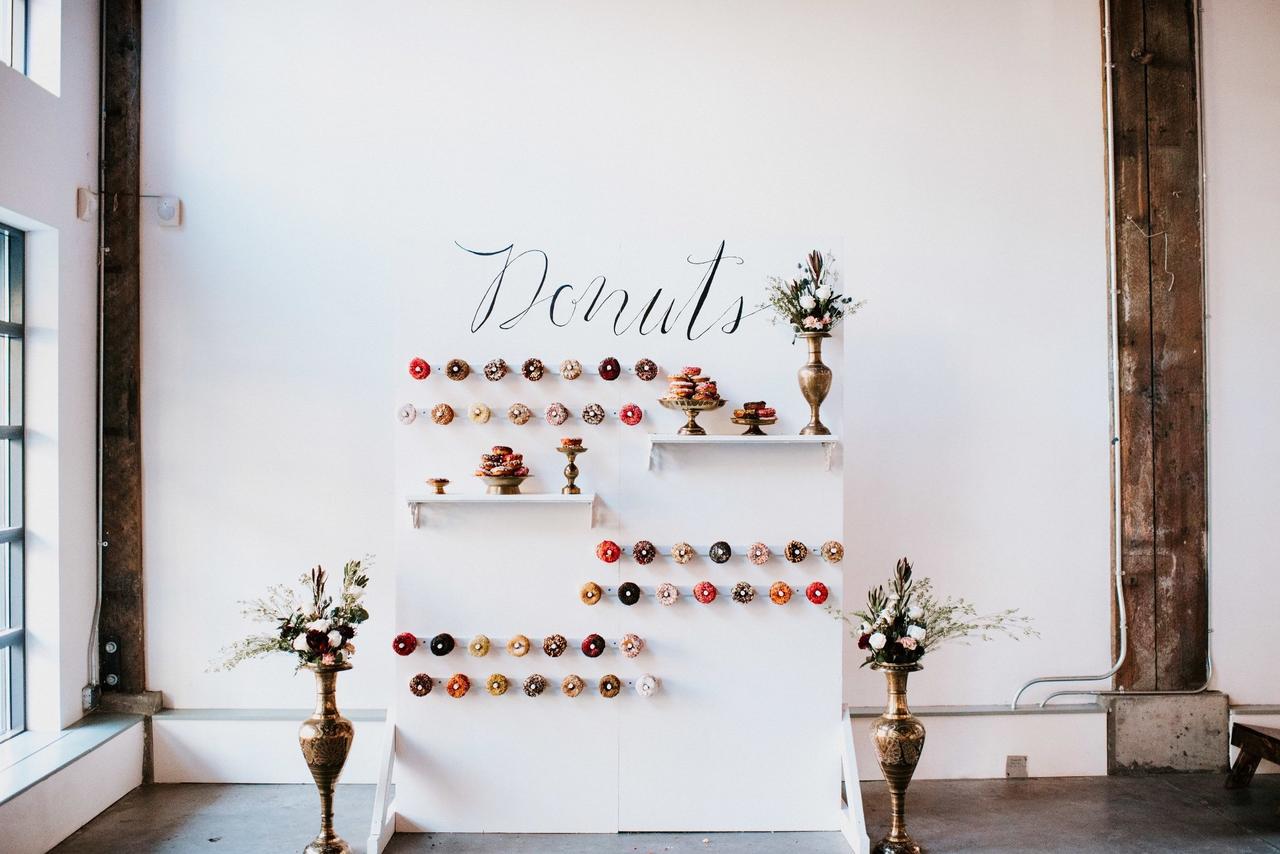 Bright and bold wedding decor
When it comes to wedding decor, no matter which theme or style you've chosen, bold and bright is better (at least in 2020!). Jump aboard the over-the-top bandwagon, and let your imagination run wild and free. Want to stamp your cocktail napkins with a neon version of your wedding monogram? Do it! Want your bouquet to be so big that it rivals your centerpieces? Pack those flowers in! Want your wedding dress to be Disney princess-level poofy with all the bells and whistles in the world? Go for it! Your wedding is the perfect time to make "go big or go home" your mantra. Check out Ashley and Neil's bright and bold wedding planned by Love by Lynzie.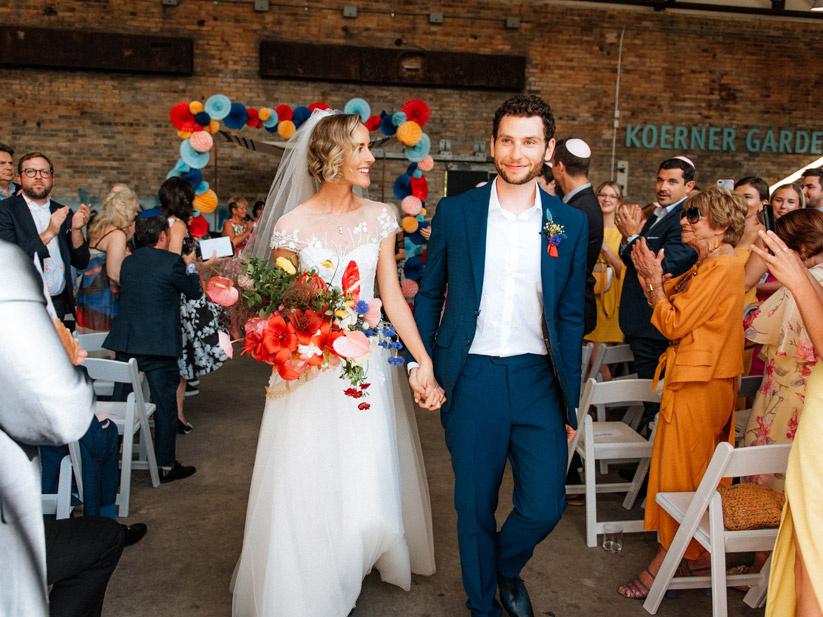 Relaxed vibes
Let's flip things around and go in the exact opposite direction of over-the-top wedding decor! If you find you aren't into bold accents, skip all that excess fluff and choose more relaxed decor. Backyard weddings are big and they don't require all the frills that, say, a ballroom event would. If you want to toss up some fairy lights, put out folding chairs and picnic tables and decorate with a few DIY bits and bobs, go for it! Sometimes minimalism is just as effective as all the sparkles and glitter in the world. P.S. This is a great option if you're having a cottage wedding, too.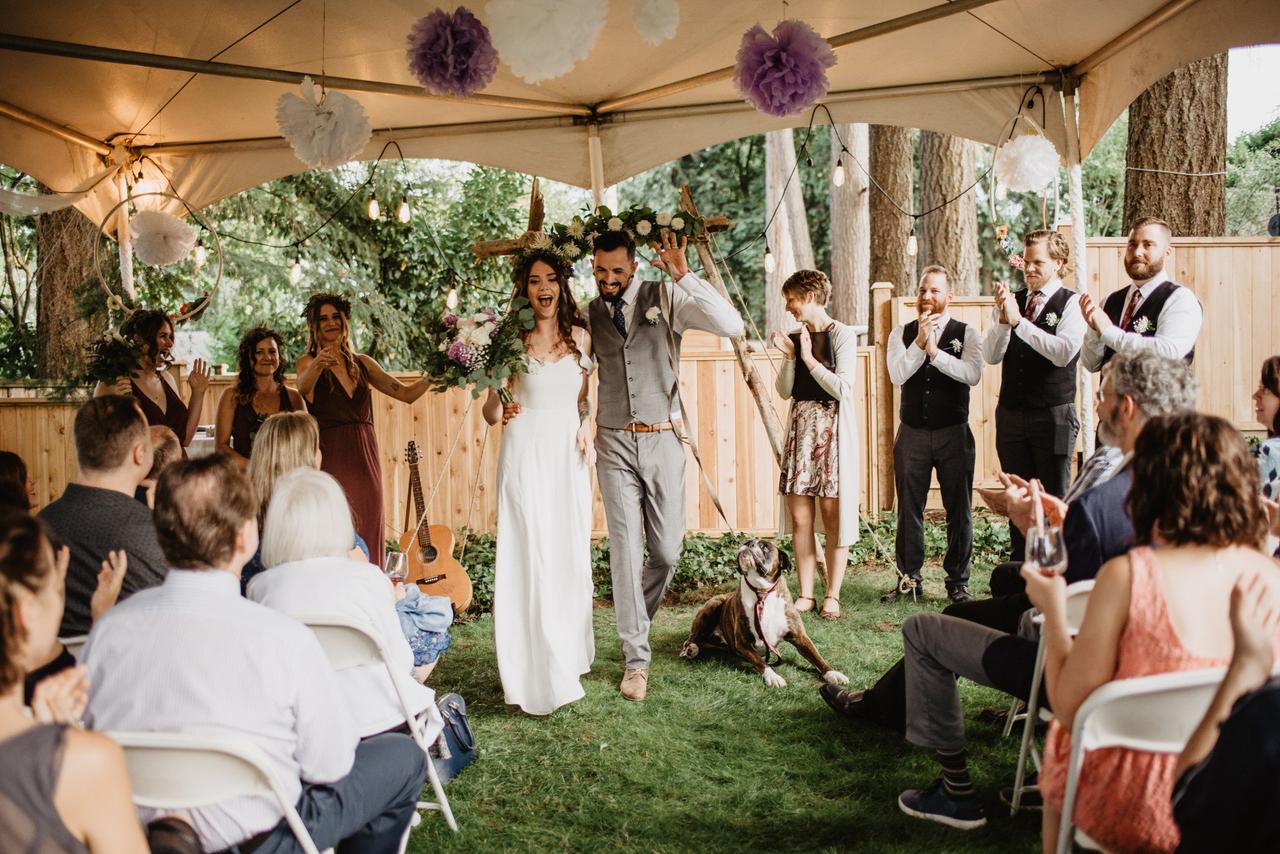 Eco-conscious everything
We all know climate change is a thing, and we're doing our best to stop it — even when it comes to wedding plans. You may not have put a ton of thought into this, but weddings can actually create a fair bit of waste and do a number on the environment. Now, that's not great, but eco-friendly weddings becoming a huge wedding trend for 2020 is. People are trading in their plastic accents and wasteful decor for more environmentally-friendly options. Whether you ask your bridal party to wear a bridesmaid dress from a prior wedding, skip the packaging for your wedding favours, or choose a venue that puts the environment first, you'll be doing the world some good. And, hey, if you want to go all out and make every facet of your celebration eco-friendly, that's even better.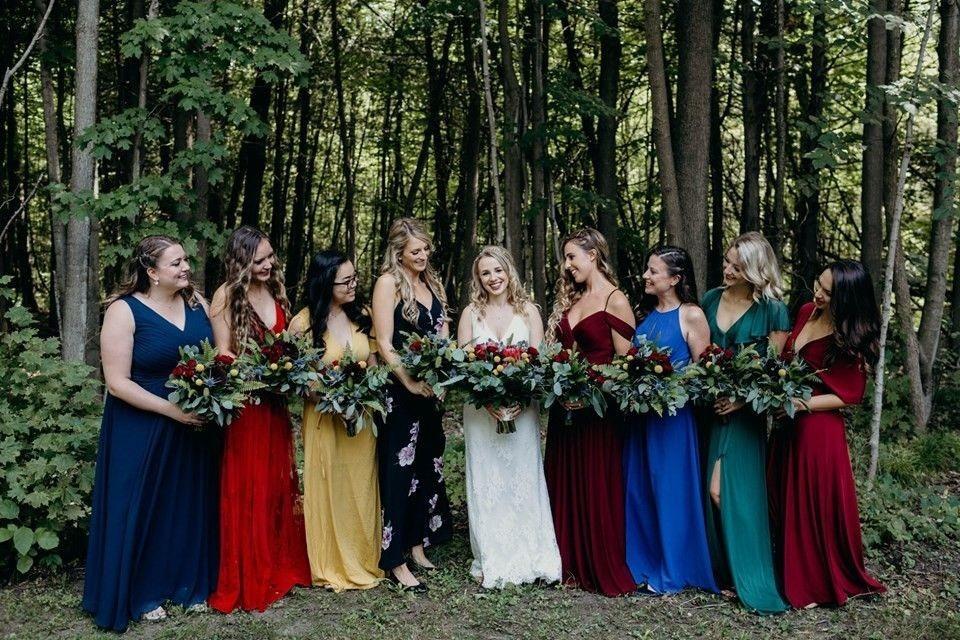 Get organized with WeddingWire's FREE wedding planning tools »