Wedding Dress Silhouette Glossary
Picking out your bridal gown? Here are all the essential wedding dress silhouettes you need to know about.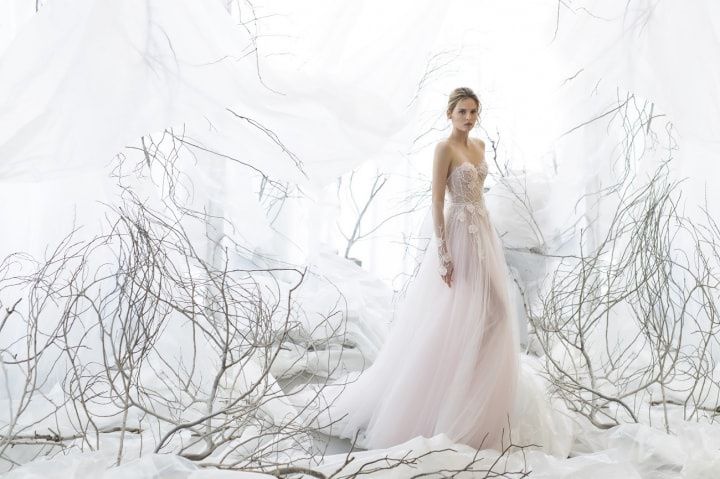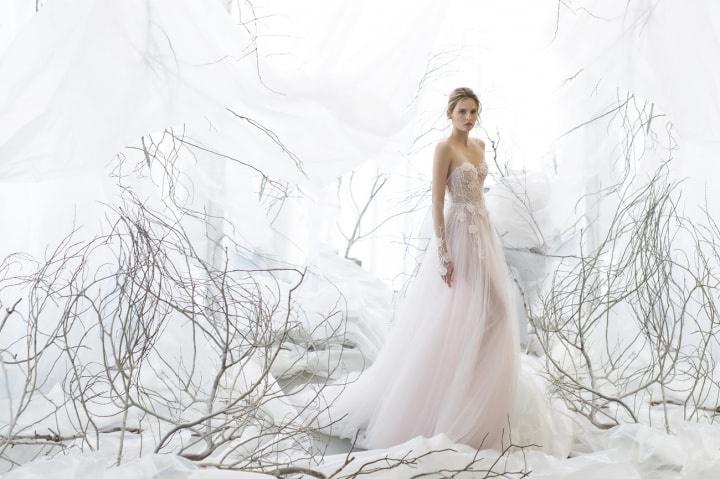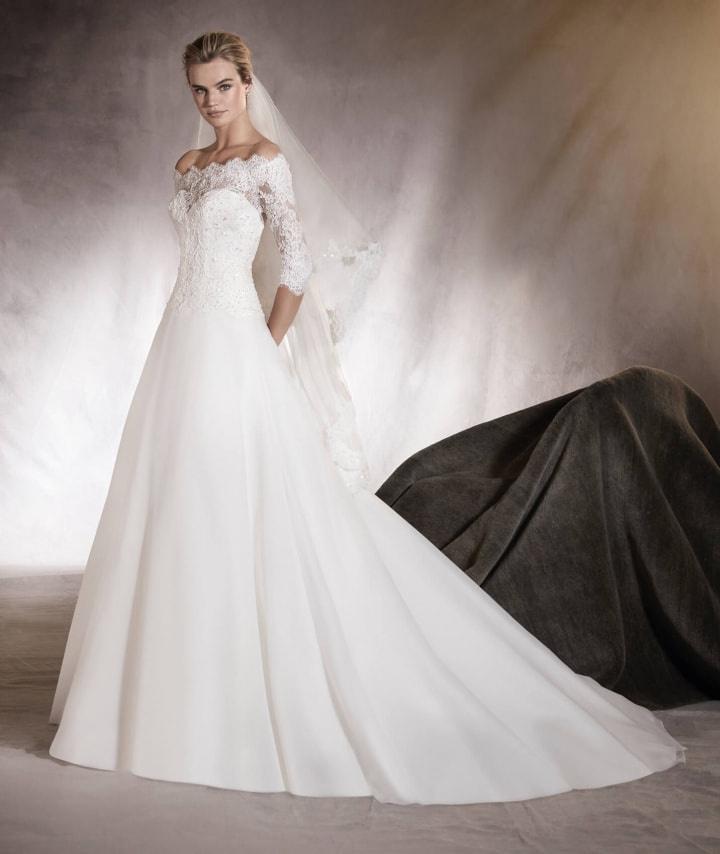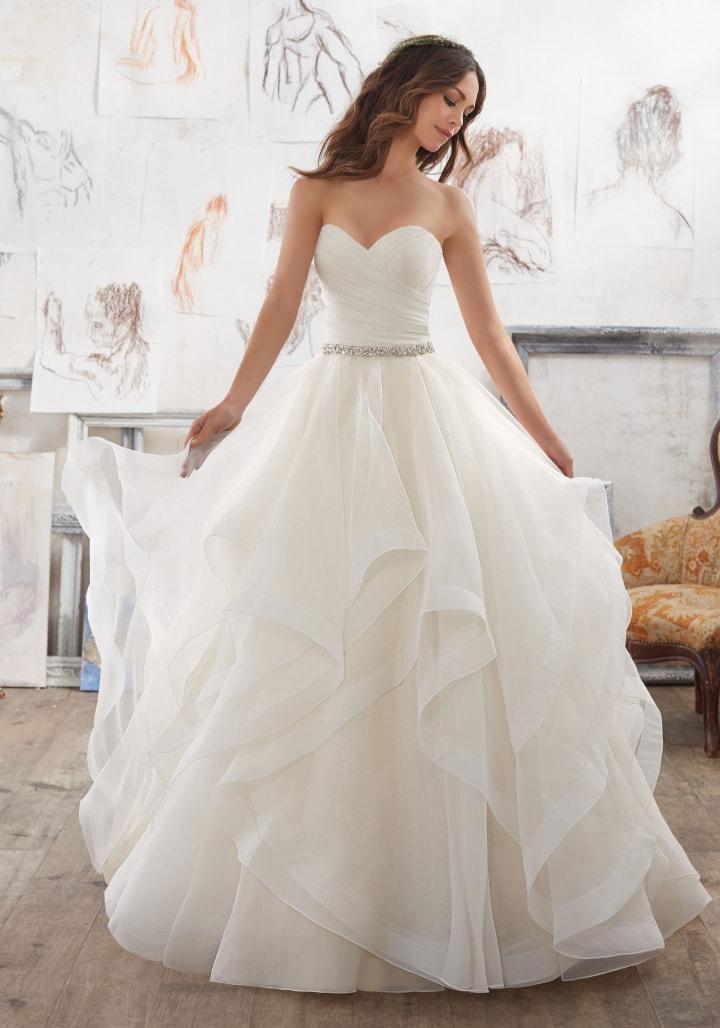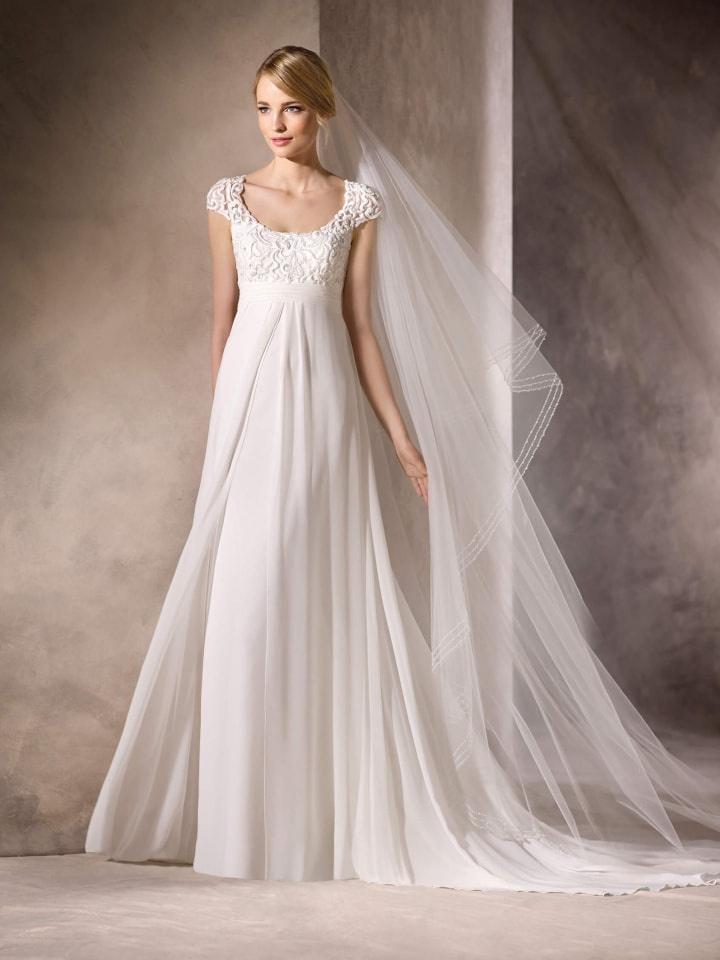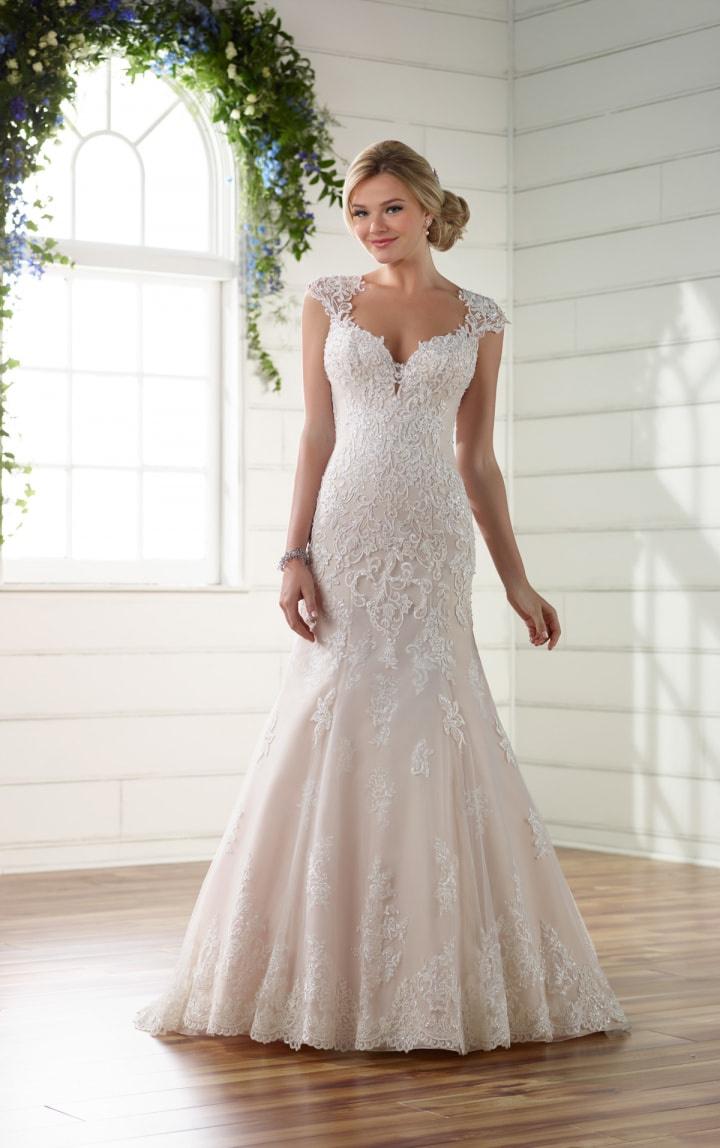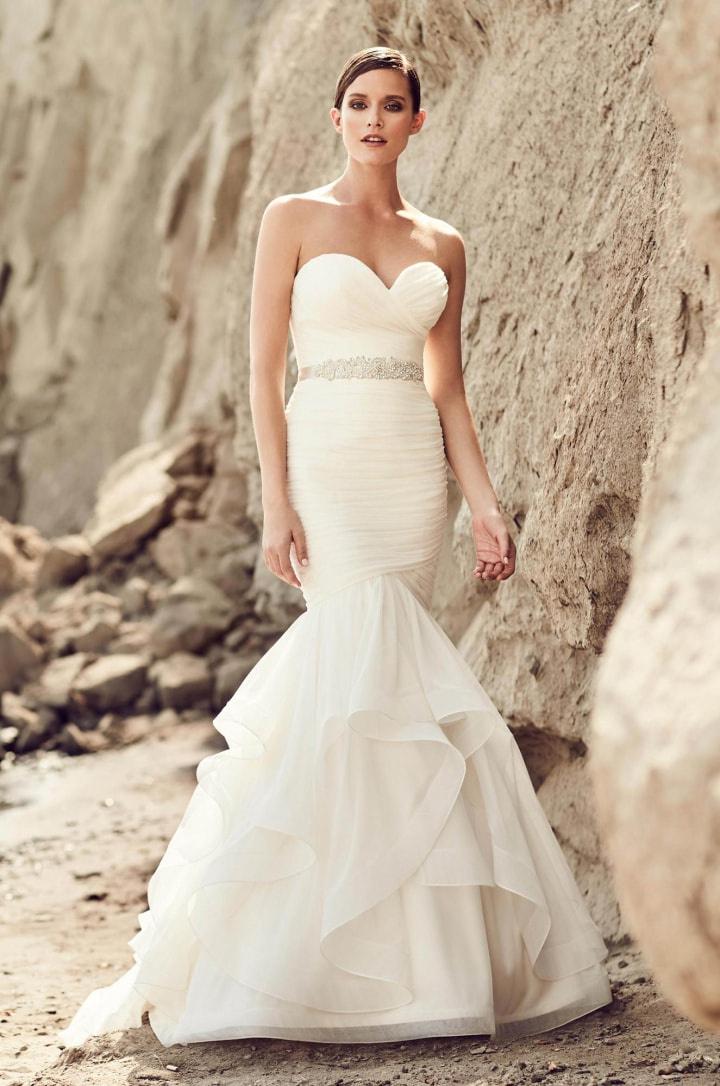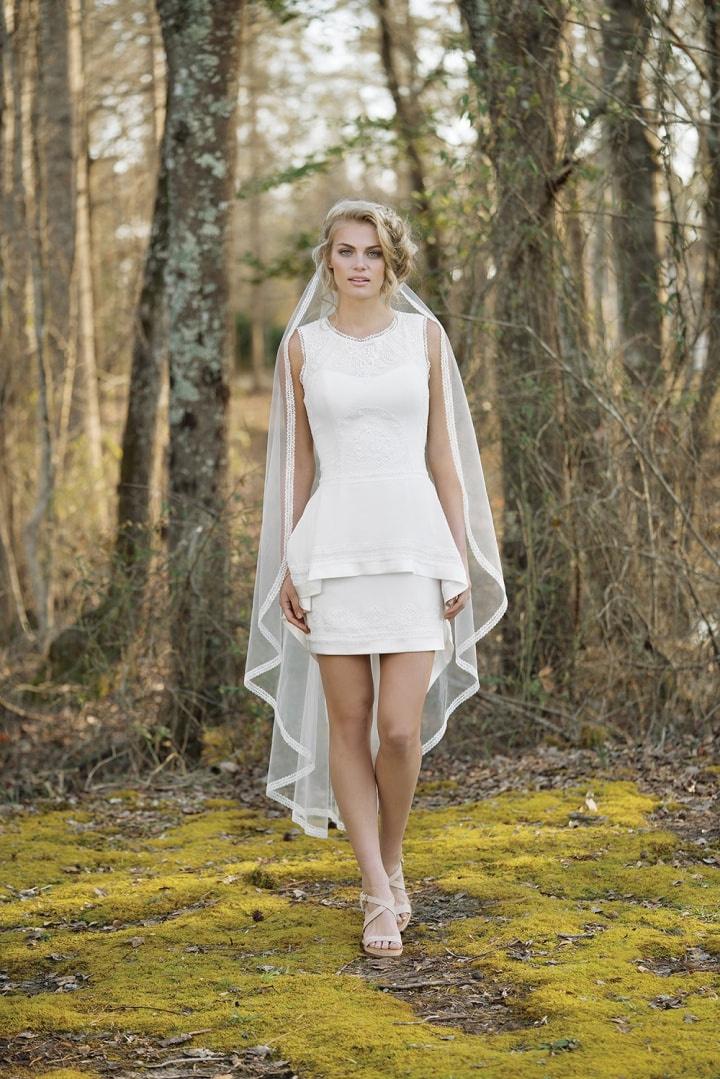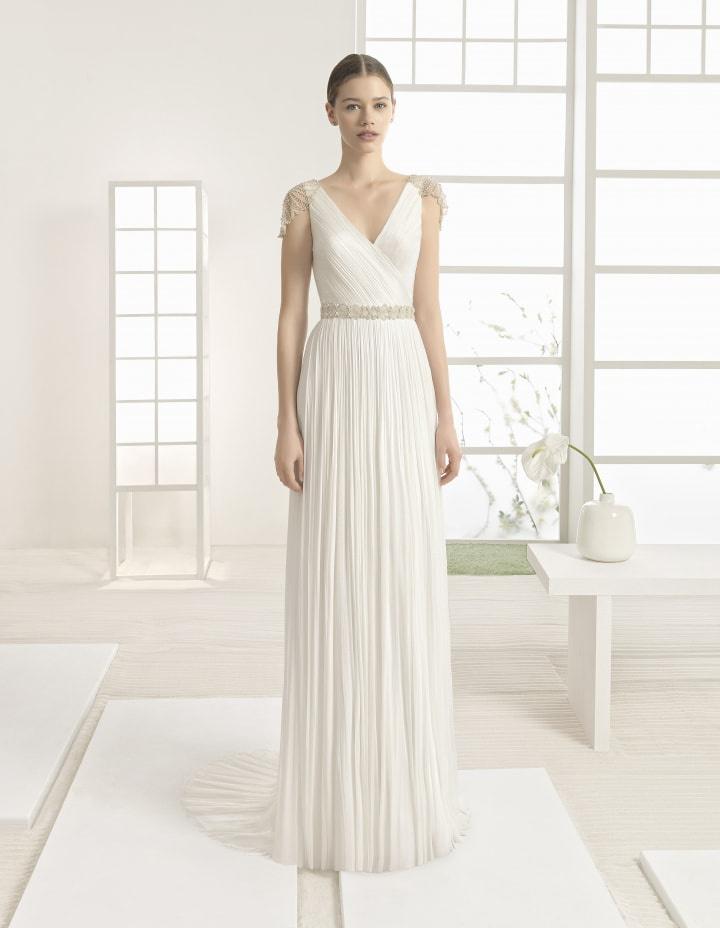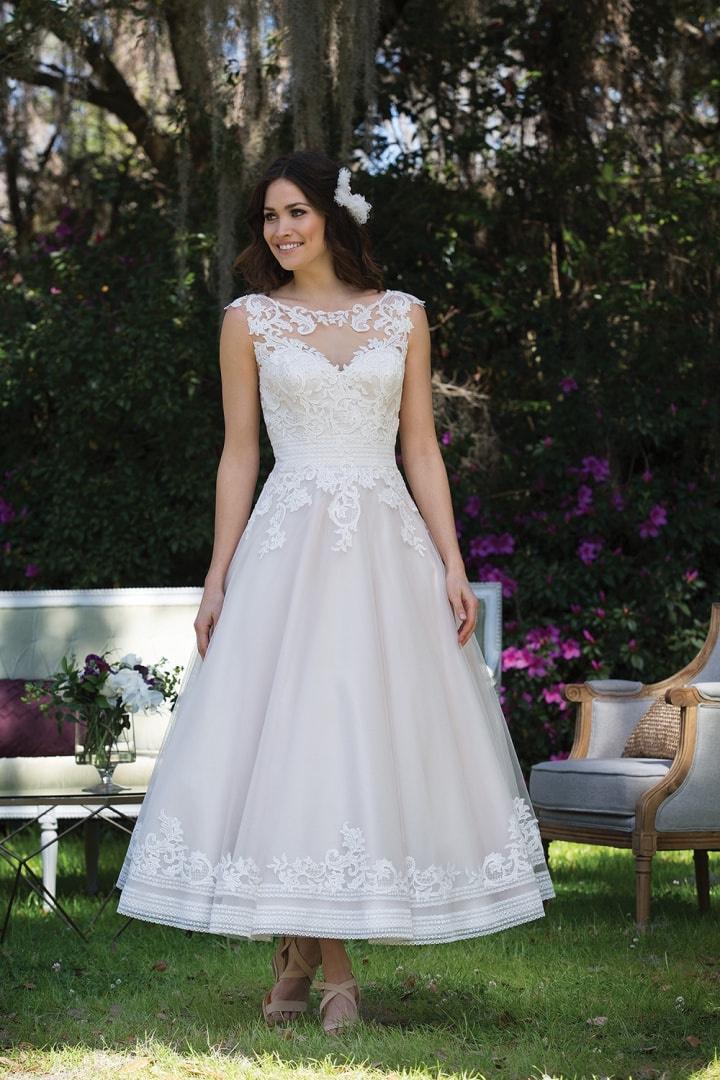 Bridal gown shopping can be overwhelming. Before you set foot in any boutiques, you should have an idea of what wedding dress silhouette you're looking for. To help you get to know your options, we've crafted this handy dandy guide with all the popular styles. From Cinderella-esque ball gowns to sleek and sophisticated sheath dresses, this is everything you need to know.
Here is everything you need to know about wedding dress silhouettes.
A-Line
The aptly named A-line frock has a fitted bodice with a skirt that flares out at the waist, creating the shape of an "A". It complements every body type, so we definitely recommend trying one on in your hunt for the perfect gown.
Ball Gown
Do you dream of looking like Cinderella on your wedding day? Well, then a ball gown is the way to go. This wedding dress silhouette has a similar composition to A-line dresses, featuring fitted bodices and skirts that flare out from the waist. However, the skirt of a ballgown is much fuller than an A-line, often bolstered by many layers of fabric underneath.
Empire
An empire waisted gown hugs the bustline and flows from there. It'll hide any problem areas in the midsection and works best with a smaller bust.
Fit-n-Flare
A fit-n-flare dress is like the child of an A-line and mermaid dress, so you get the best of both worlds with this one. It has a fitted bodice that flares out midway down the thigh. Perfect for someone who wants to show off their figure but still have that little something extra.
Mermaid/Trumpet
For ladies who prefer the look of Ariel to Cinderella, there's the much-loved mermaid silhouette. These gowns are fitted from neck to knee and flare out at the bottom. If you love showing off your curves, this is the gown style for you.
Mini
You're probably all too familiar with the mini dress, but it's a great non-traditional option. It cuts off just above the knee, showing off your stems. You know what they say, "if you've got it flaunt it".
Sheath
In the market for something sleek and sophisticated? A sheath dress is calling your name. This wedding dress silhouette is fitted, not flared - hugging the body all the way down. It'll show off your figure, accentuating your curves without any fancy flourishes.
Tea-Length
Tea-length is another shorter option. The dress will hit between the knee and ankle. It's a bit more modest than a mini, but still gives you the opportunity to showcase your legs.
Browse our gown galleries by wedding dress silhouette, neckline and designer.