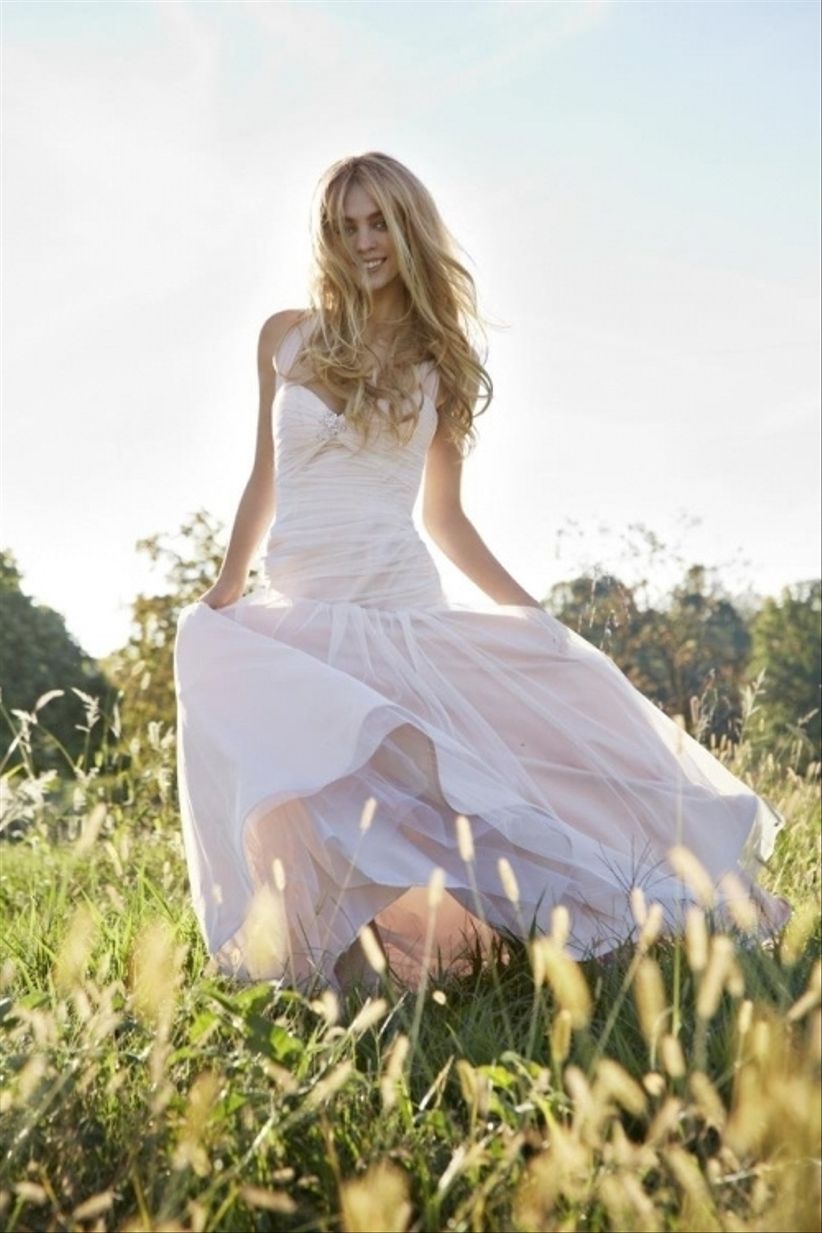 After setting a date and booking your venue, the next thing on your list should be to find your wedding gown. We recommend shopping for it 8-12 months before your wedding. This may feel a bit premature, but for the following reasons, it's important you leave yourself ample time.
This isn't just any old event
Typically if you have a formal event coming up, buying an outfit a month or two in advance leaves you plenty of time. For ready-to-wear clothes, buying a dress off the rack is totally normal and you likely won't have to alter the dress very much, if at all. However, this isn't your average formal event, and you shouldn't dress as such.
Your salon has to place an order
When you walk into a bridal salon to try on a dress, they probably won't have your size, and you'll end up trying on a sample (something the designer has sent them for brides like you to try on). The consultants will clip you in the dress to show you how it's supposed to look. If you find your dress, the salon will place an order with the design house and give them your exact measurements. From there they will build the dress from scratch, just for you.
Customization
While this process is a lot more in-depth than just buying a dress at a department store, it gives you the opportunity to personalize your look a bit more. Love the dress but want the back to plunge a little lower? Not a problem. Do you want to add illusion sleeves to your dress? Go for it! Since the designer is constructing the dress from scratch, requests like these are totally doable.
Alterations
Once the dress comes in, you're still far from done. Depending on the salon they may ask you to come in anywhere from 2-4 more times to make sure everything turned out the way you'd hoped. The first few appointments is when you get more major alterations made, such as removing extra fabric, shortening the dress, etc. The last few appointments are just small changes to make you look and feel your best.
In general, it's better to be safe than sorry in terms of shopping for your dress. You don't want to have to deal with the stress of your dress coming in at the last minute. The design house is likely customizing many dresses at once, so it's important you give them the proper time they need to create the dress of your dreams.