10 Reasons Why You Should Have a Winter Wedding
Don't get us wrong, we totally love summer weddings, but an elegant Canadian winter wedding has its merits and we are here for it!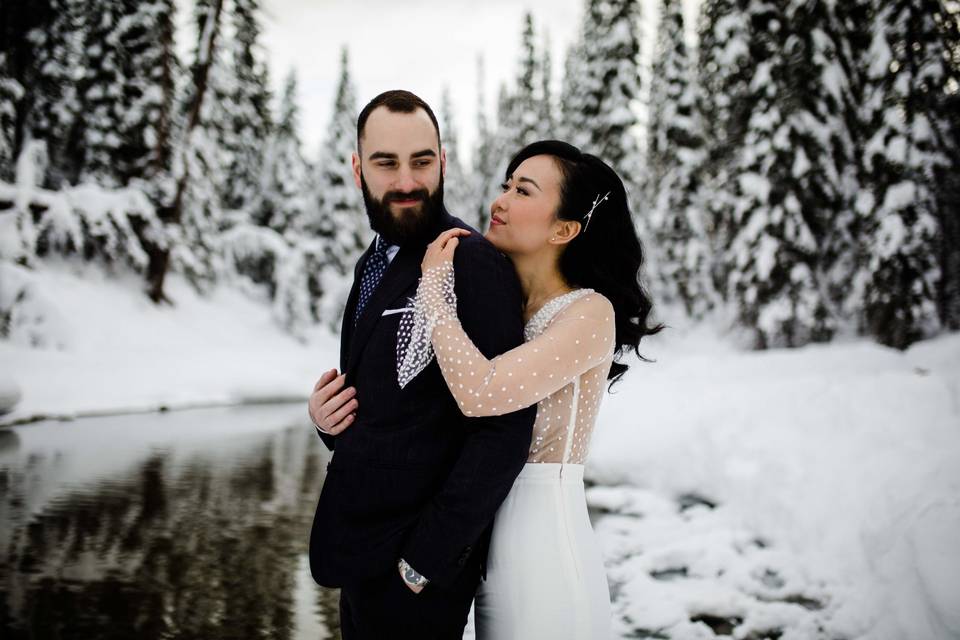 While sunny summer wedding days spent outdoors playing lawn games are totally the stuff of wedding dreams, there's something truly magical about a winter wedding. From icy wedding photography and holiday or Valentine's-inspired decor to warm fires and a hearty wedding menu, we love everything about weddings hosted over the chillier months. Still not convinced? Allow us to make a case for the winter wedding…
Here are 10 reasons why you should have a winter wedding.
The dress
Winter wedding dresses are truly stunning. We mean lace sleeves, faux fur cover-ups, added sparkles levels of stunning. Sleeved gowns continue to be one of the biggest wedding dress trends and a winter wedding is a perfect time to wear one, so book that winter date you've been eyeing up pronto.
The accessories
We think the winter months lend themselves to glamour and sparkle, meaning that winter brides can totally go all out when it comes to glittering bridal accessories. Think tiaras, drop earrings and sparkling shoes and you're on the right track.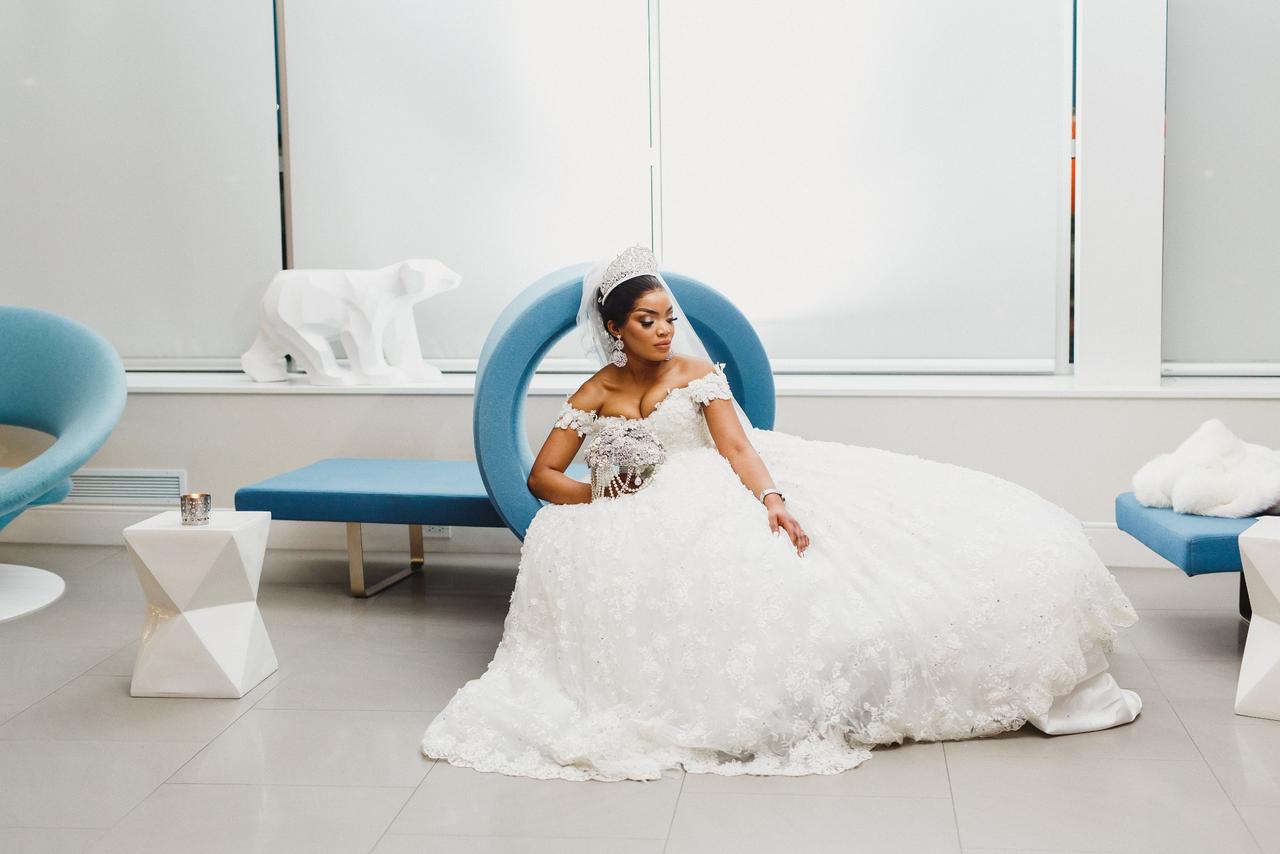 The photographs
The wedding photos are guaranteed to wow thanks to frosty conditions and early sunsets, just imagine the two of you cuddled up in front of snow-covered trees! Even if the winter weather becomes wet, it's the perfect chance for you to get that super-romantic umbrella shot!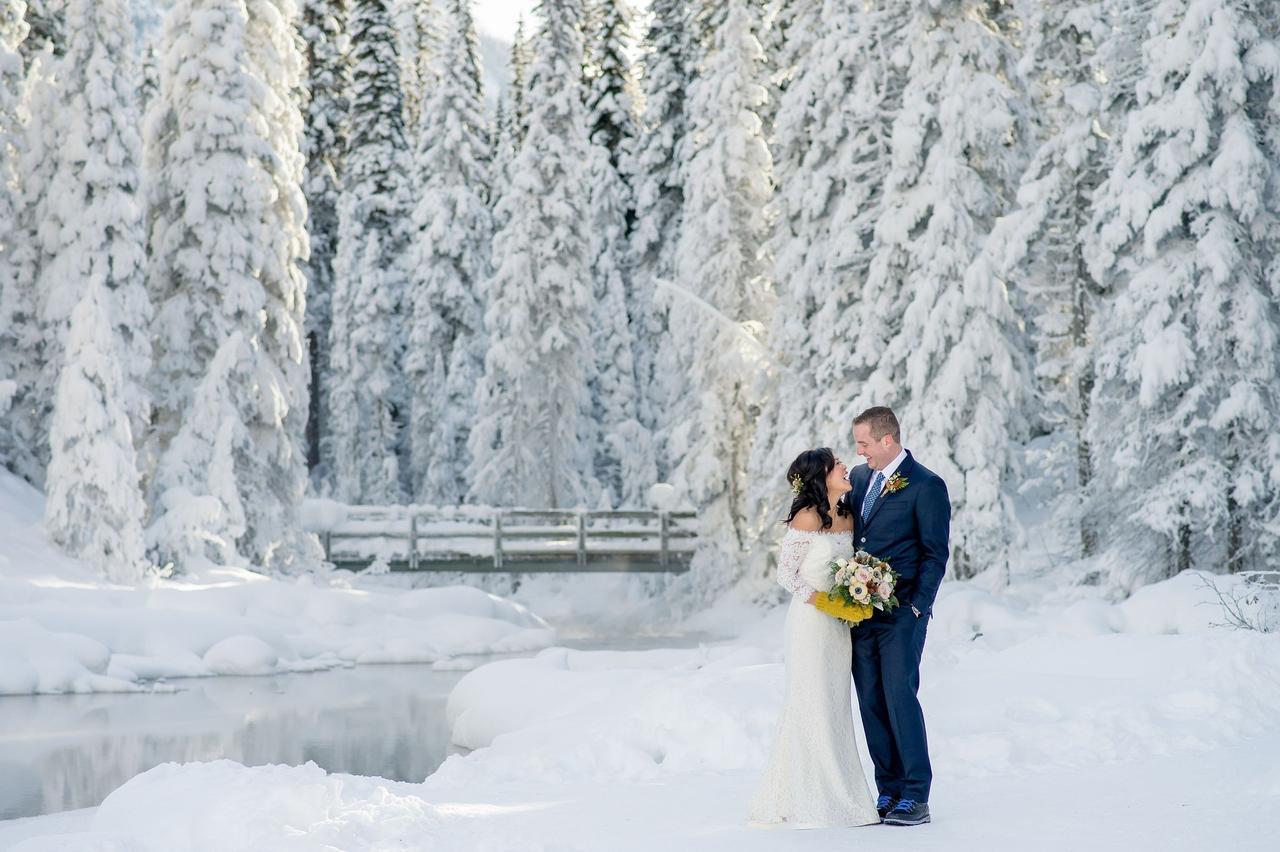 The venue
A winter wedding is a real wedding budget winner, with most venues offering discounted prices over the chillier months, meaning you get to spend less on venue costs and food and drink packages and more on winter wedding flowers! Plus, have you seen how gorgeous winter wedding venues are?! We're sold.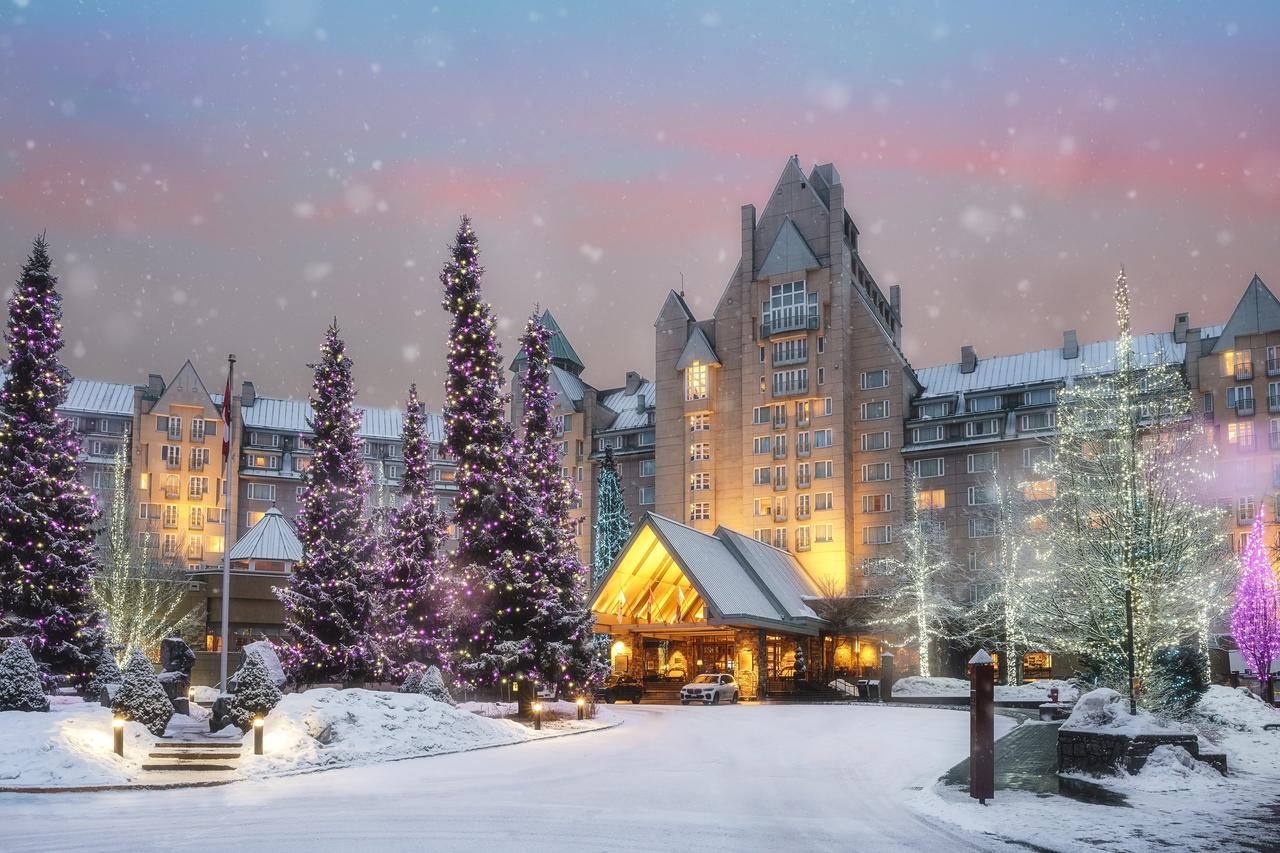 The drinks
Instead of dishing out the champagne at your drinks reception, you can give everyone a mug of mulled wine or cider and set up a hot chocolate bar like this one. You can also create heart-warming winter-themed cocktails – delicious!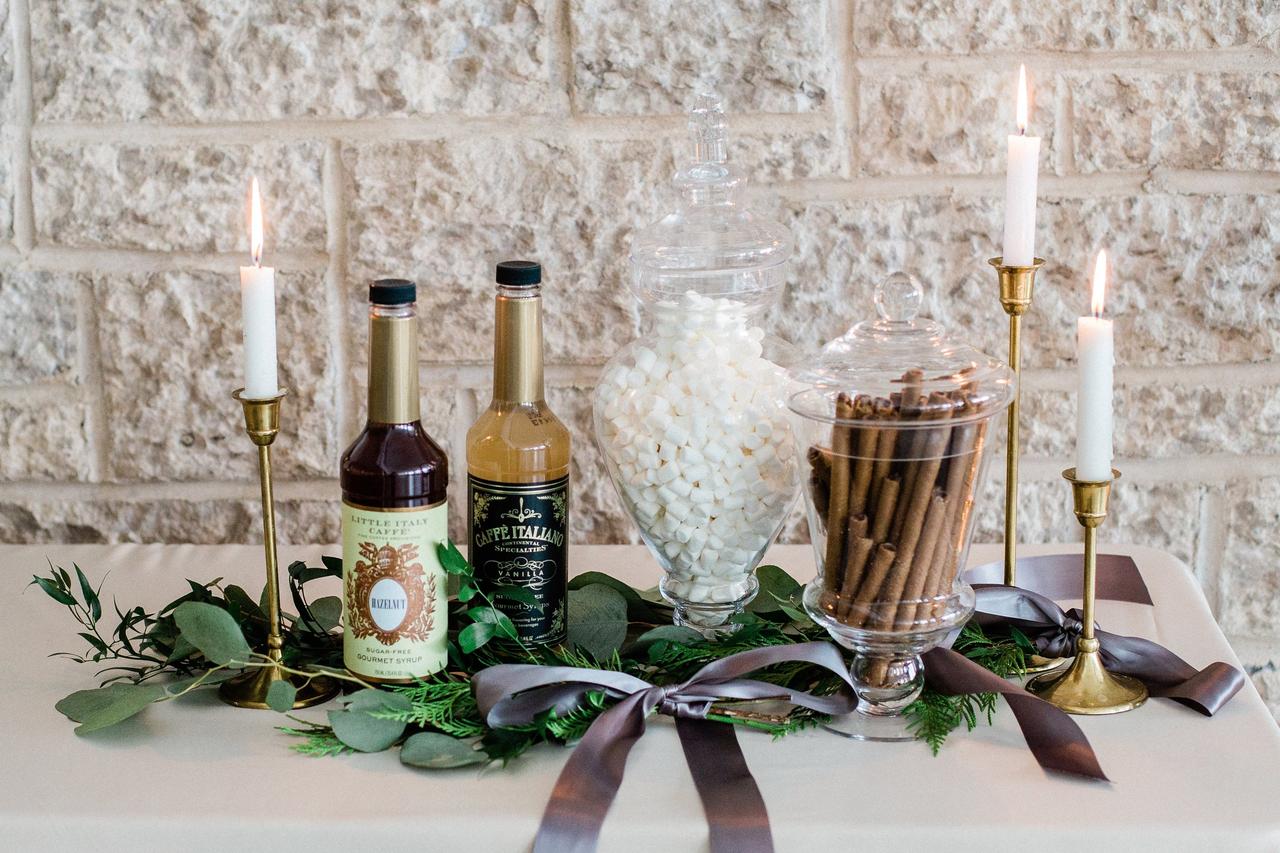 The food
Winter food tends to be warming, hearty and comforting and so it makes for the perfect first meal as a married couple. Soups, stews and roasts are ideal wedding menu choices – just make sure your dress has plenty of room!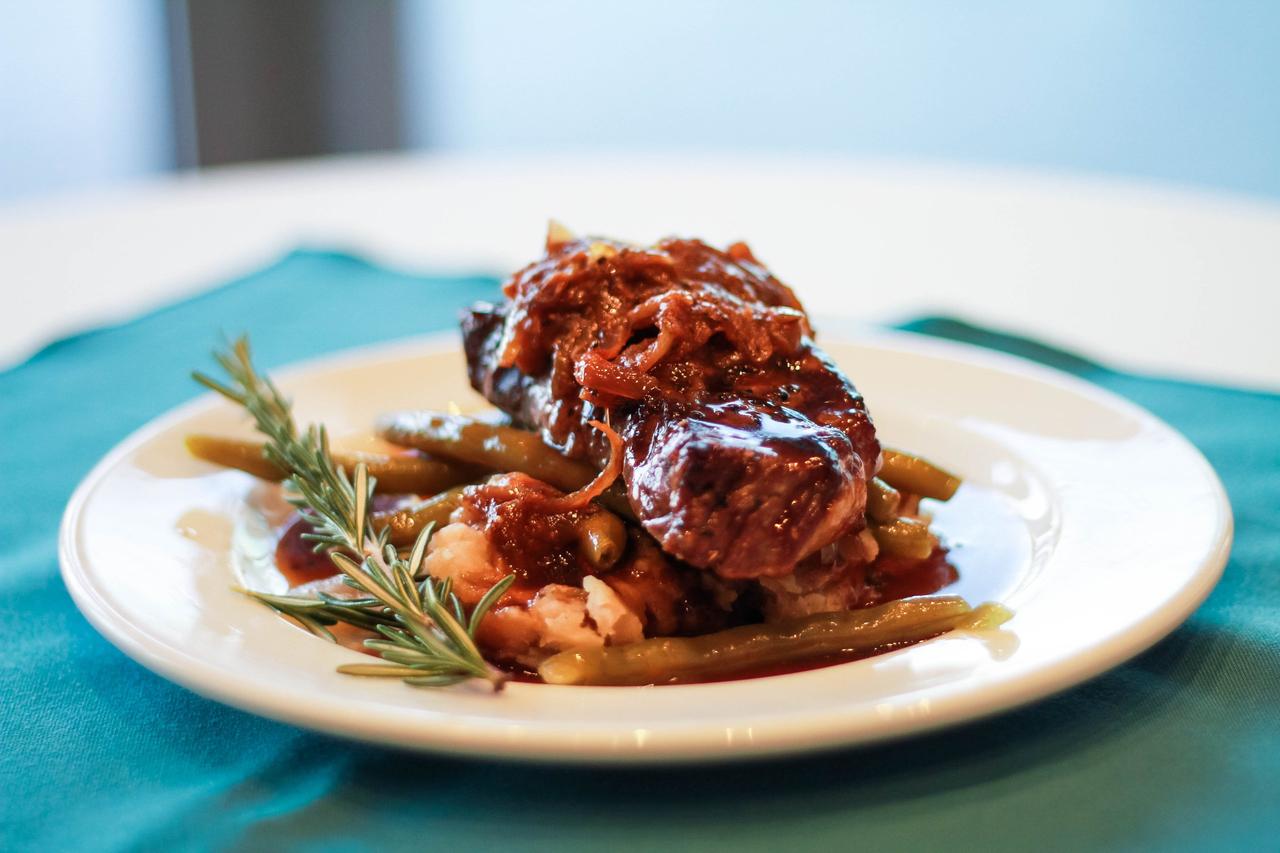 The decor
Think rich colours, gold accessories and plenty of candles and you're well on the way to imagining our dream winter celebration! Winter weddings lend themselves perfectly to decadent décor and opulent wedding themes, so go ahead and order the sequin table cloths and sparkling candle holders for an elegant look or fireplace decorations and garland centerpieces for a rustic-chic wedding style!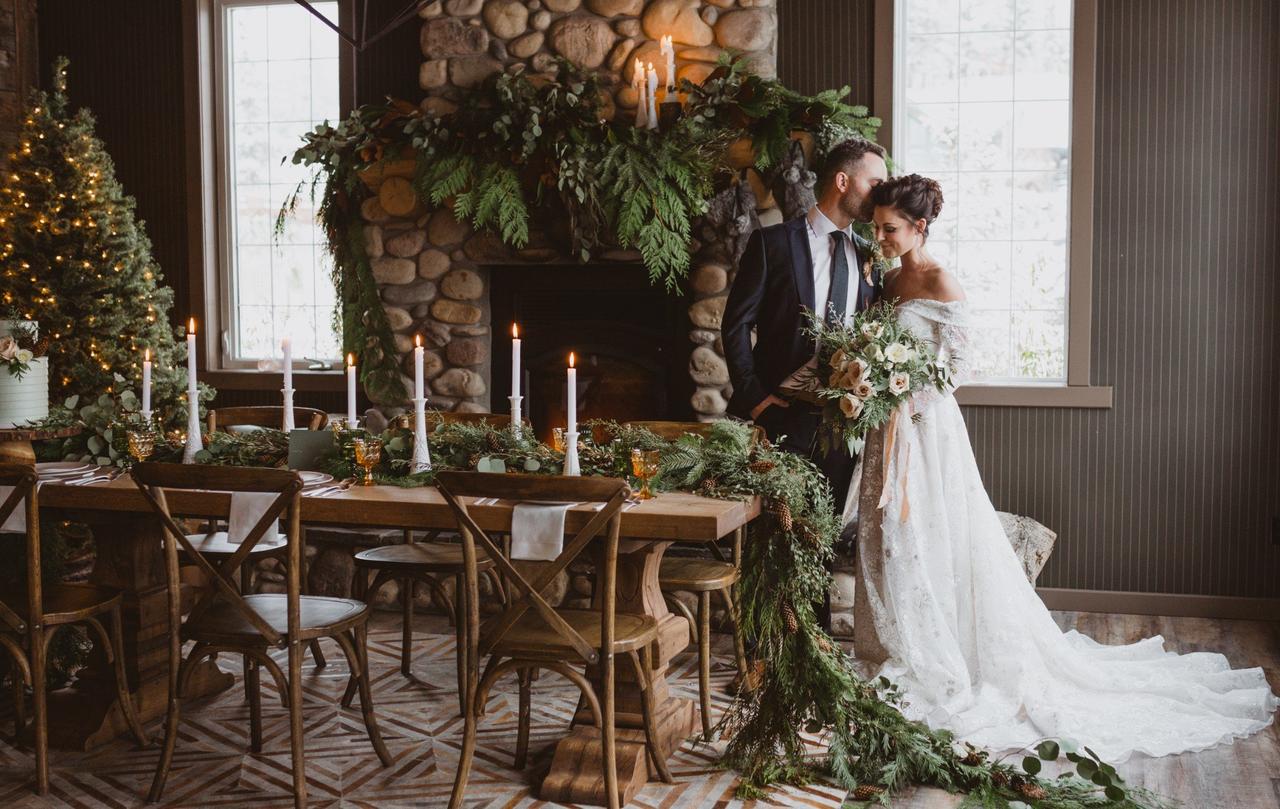 The long nights
While having a shorter wedding day may not sound initially appealing, hear us out. As the sun sets on your wedding day in the late afternoon, you can make the most of the darkness by lighting candles and switching on fairy lights, giving your wedding reception a magical feel that's only possible over the winter months!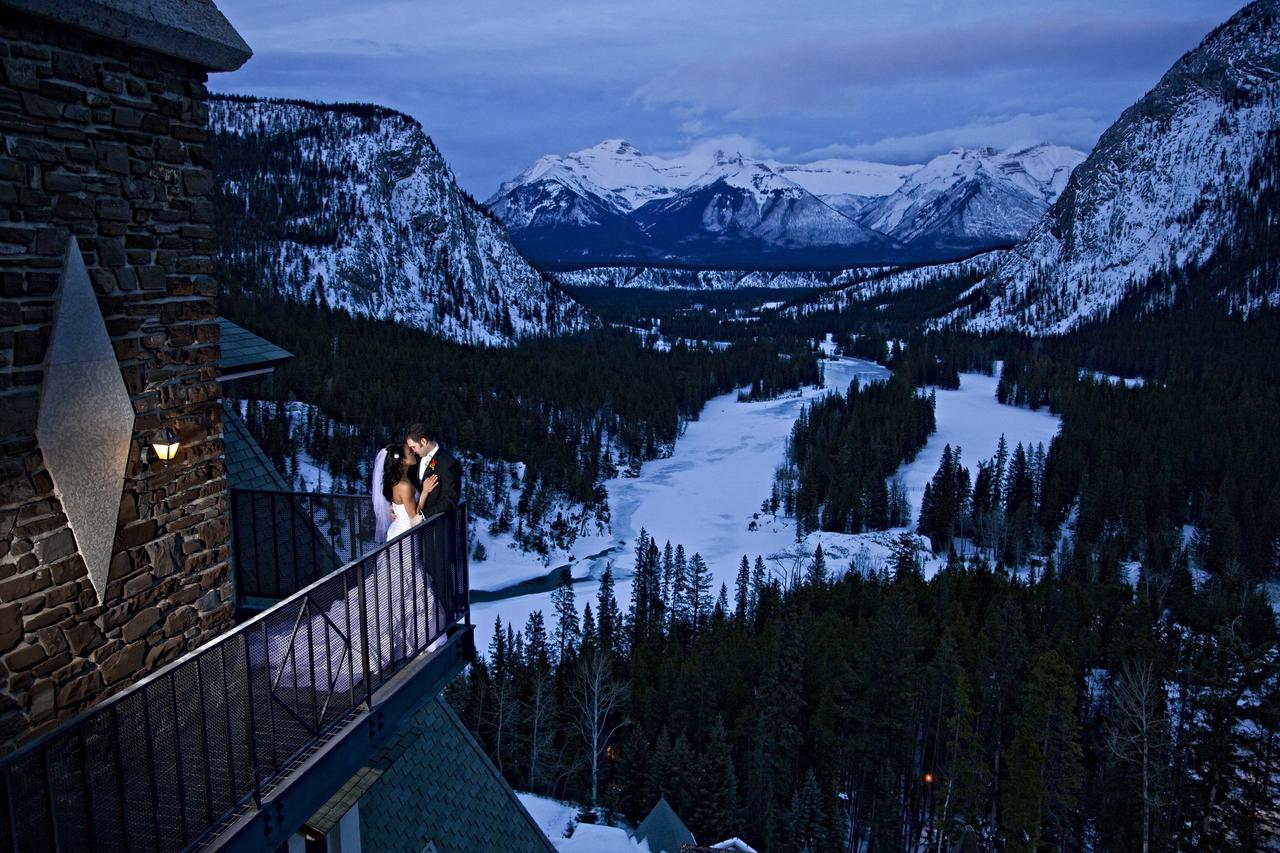 The honeymoon
Winter honeymoon destinations can be hot and sandy or chilly and snowy, it's totally up to you. Far off destinations such as Hawaii or the Caribbean will provide the hot weather winter sun-seekers are craving, while many Canadian destinations are the perfect choice for active couples lusting after a ski-moon.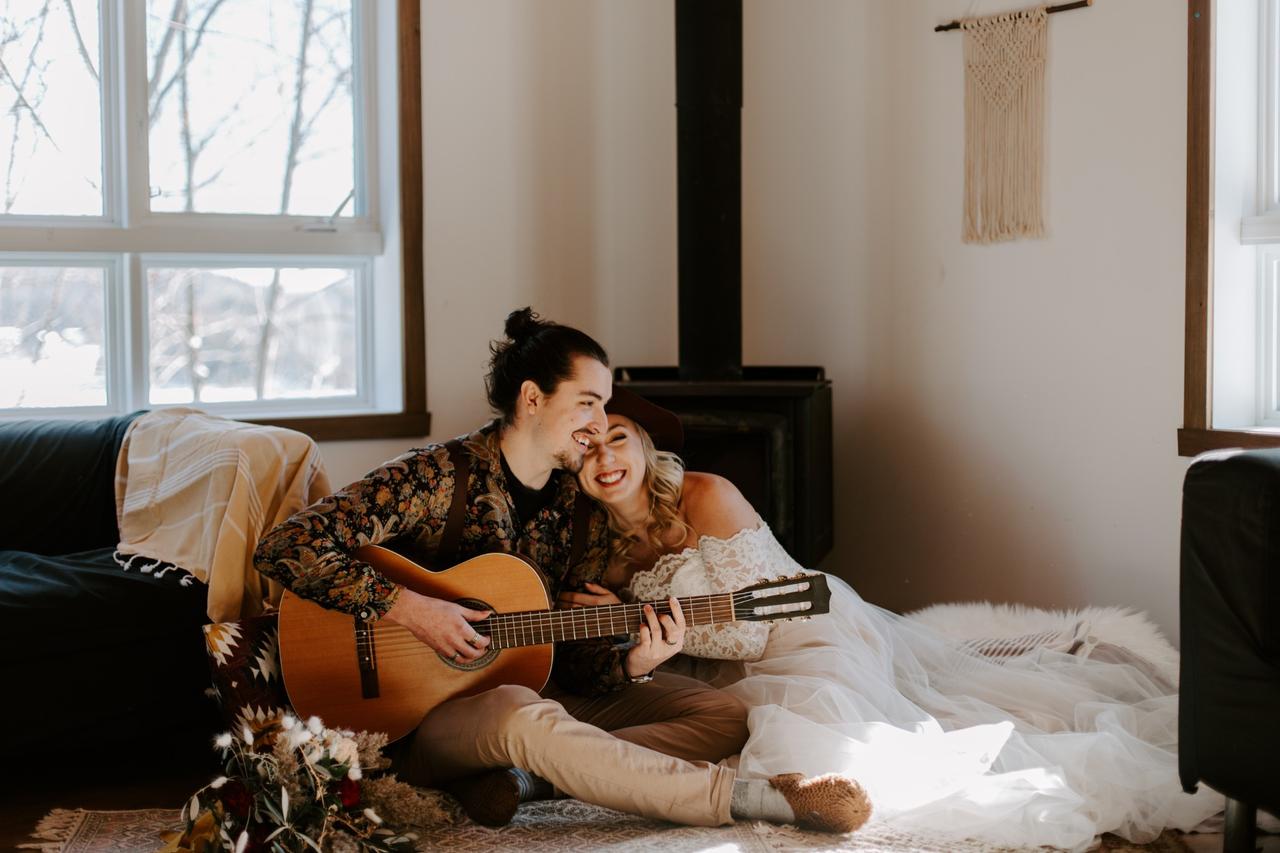 The holidays
Combining your wedding with a celebration such as New Year's Eve means you can enter a brand-new year together as a married couple and celebrate both events with all of your loved ones. We can't think of a better way to start a new year!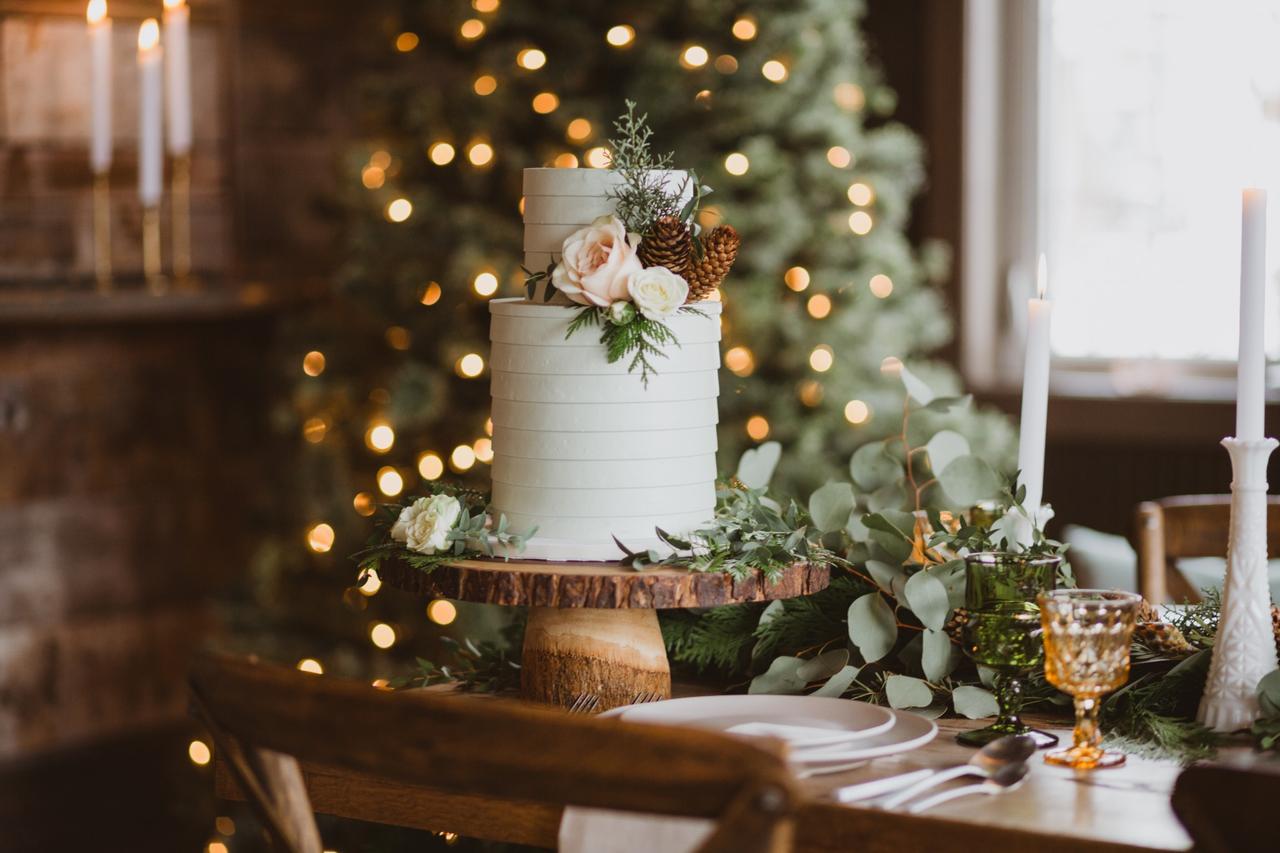 Find more winter wedding ideas and inspiration in our Real Weddings section »