The Best Canadian Honeymoon Destinations
Want to celebrate your honeymoon without leaving the Great White North? Here are a few of our favourite Canadian honeymoon destinations.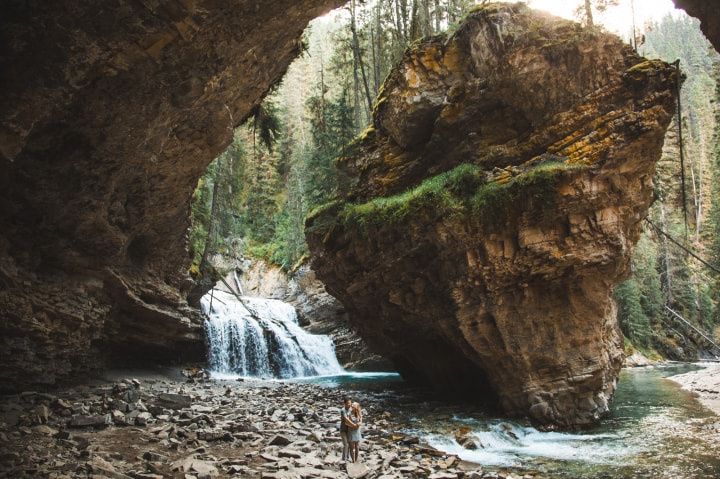 Sure, beaches in Bora Bora and Aruba are awesome, but not everyone wants to vacation on a smokin' hot beach for their honeymoon. In fact, many couples are on the hunt for the best Canadian honeymoon destinations, so that they don't have to travel beyond the great white north for a bit of post-wedding rest and relaxation. Lucky for you, Canada has plenty of honeymoon destinations worth looking into for your holiday. From the ski hills of Whistler to the shore of Prince Edward Island, we've rounded up all of our favourite destinations right here.
Here are the best Canadian honeymoon destinations.
Whistler, British Columbia
If you and your partner love nothing more than spending the day hitting the slopes, Whistler, British Columbia may just be the Canadian honeymoon destination for you. It's home to Whistler Blackcomb, one of North America's largest and most notable ski resorts and has plenty of apres-ski destinations, too. Of course, it's awesome for winter sports, but it's also home to some killer spas (like the super popular Scandinave Spa) so you can squeeze in a bit of post-wedding rest and relaxation, as well. P.S. If you're planning on going in the summer, there are some amazing places to hike, bike, and even bear watch. Check out our 28 Things to Do on Your Whistler Honeymoon »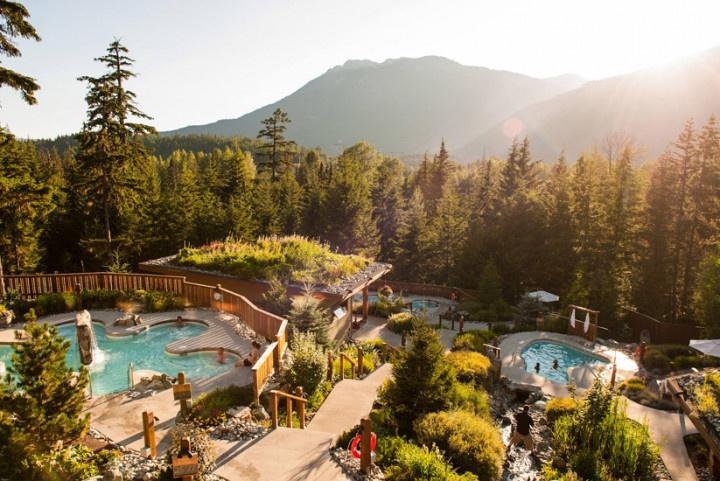 Vancouver Island, British Columbia
Want an adventurous honeymoon where you don't just stay in one place? We suggest taking a little road trip across Vancouver Island in British Columbia. There are plenty of sweet destinations to add to your itinerary, including Victoria (the province's capital), Tofino (a surf town with a relaxed, hippy vibe), Nanaimo (a waterfront city with gorgeous vistas), and Pacific Rim National Park (one of the country's most epic greenspaces with a 75 km hiking trail). Seriously, wherever you choose to go, you won't be disappointed. Oh, and when you're done on the island, you can just ferry back to the mainland and spend a night or two in Vancouver to get a taste of bustling city life in B.C. Check out our Ultimate Vancouver Island Honeymoon Checklist »
Banff, Alberta
Another amazing Canadian honeymoon destination where you can marvel at Mother Nature's best work is Banff, Alberta. It's home to glaciers, ski hills, lush forests, hot springs and amazing hotels (the most notable being the Fairmont Banff Springs). One major must-see in the area is Lake Louise, which is known for its turquoise waters and picturesque backdrop. There are also plenty of opportunities for hiking and camping in Banff, so if you're an outdoorsy couple, you're bound to love it. Check out 23 Things to Do in Banff on Your Honeymoon »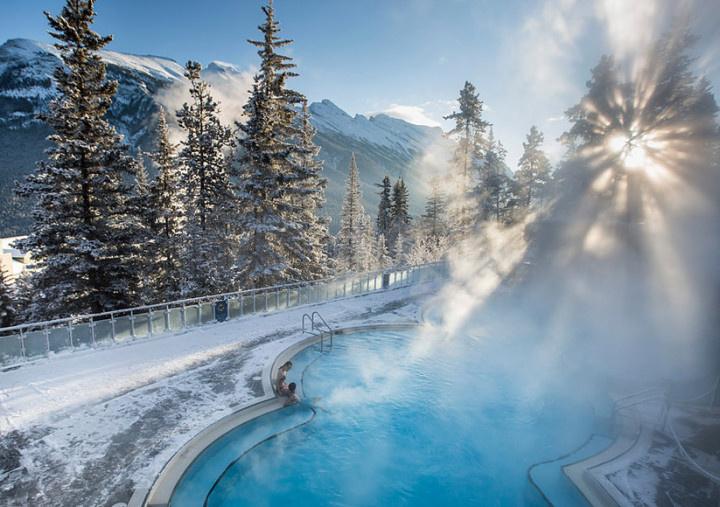 Niagara-on-the-Lake, Ontario
NOTL is one of the most beloved Ontario honeymoon destinations. The beautiful little town will take you away from city life and give you a taste of simpler times. It's surrounded by a ton of wineries and parks, so you'll be able to plan day trips where you can explore greenspaces and kick back with a few glasses of pinot grigio. Check out our Ultimate Niagara-on-the-Lake Honeymoon Checklist »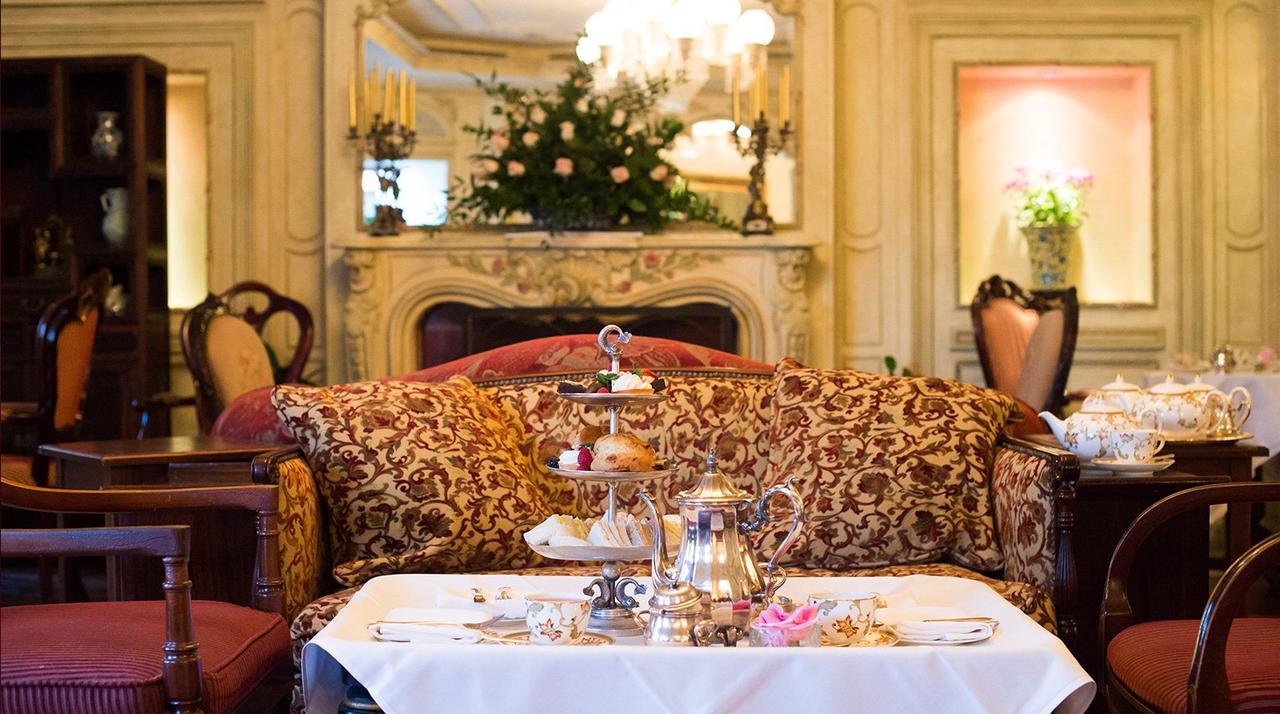 Prince Edward County, Ontario
Prince Edward County is another fan favourite in Ontario. It's got stunning farms, beaches, parks, and its fair share of wineries. The relaxed atmosphere of this destination is perfect for couples who just want to kick back and enjoy married life without too many bells and whistles. If you head here, we definitely recommend booking a stay in the Drake Devonshire, a lakeside boutique hotel with plenty of style.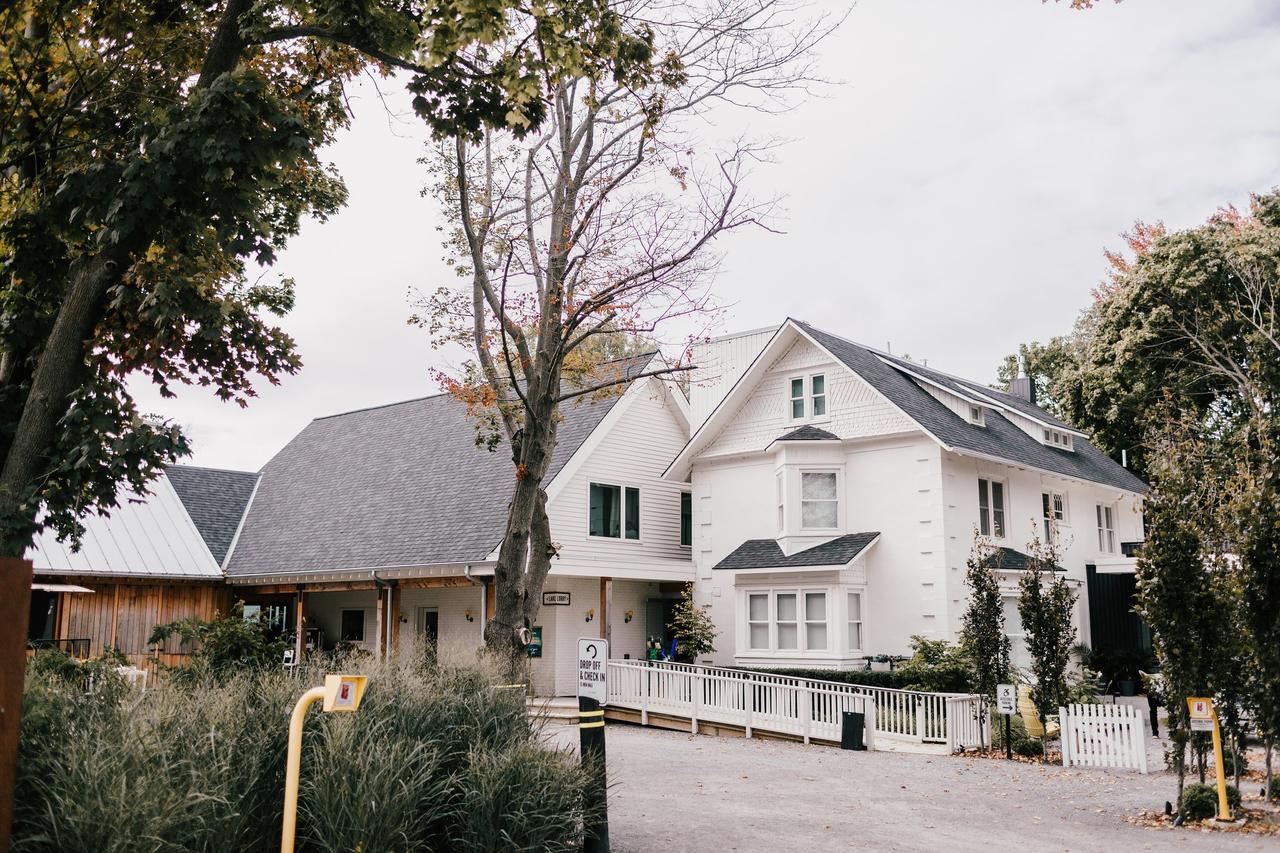 Toronto, Ontario
If you love city life and don't want to leave it behind for your honeymoon, Toronto, Ontario is the spot for you. Aside from being home to Drake, Shawn Mendes, and countless other Canadian treasures, it is the ideal place for couples who want a really urban adventure of a vacation. From swanky restaurants to trendy bars to jam-packed clubs, this city really does have it all. Oh, and if you're looking for a more relaxing vacation, there are also plenty of beautiful parks, museums, art galleries, to mosey around (and, of course, spas). Check out 67 Things to Do in Toronto on Your Honeymoon »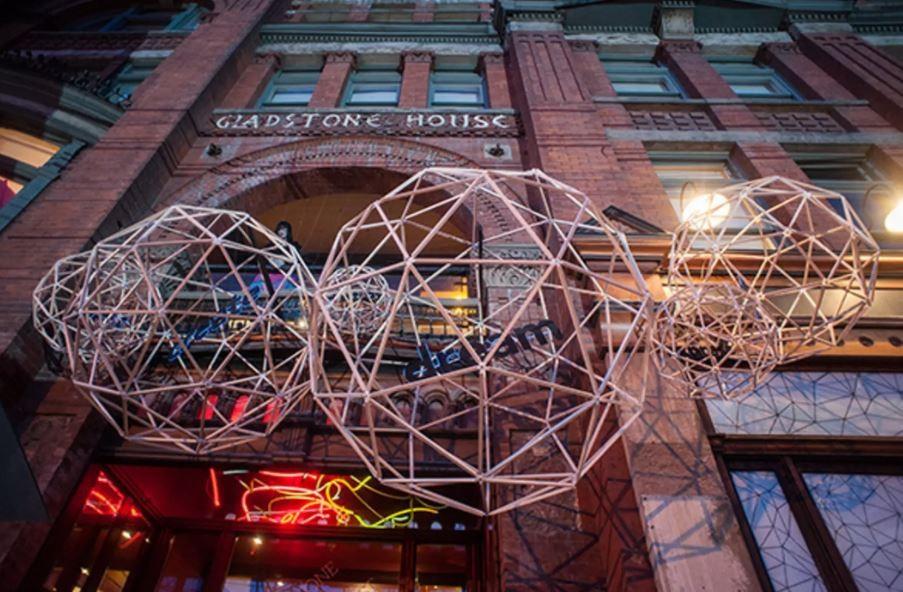 Quebec City, Quebec
While Montreal is awesome, it can be a bit wild for a honeymoon (but also pretty fun). For that reason, we've made Quebec City our Quebec honeymoon destination of choice. It's perched right on the edge of the St. Lawrence River and boasts heritage stone buildings that are pretty much as old as the city itself and narrow streets. It'll take you back in time and bless you with awesome food experiences, views, cultural adventures and even a winter stay at an ice hotel. And, hey, if you want to do a bit of partying after that R&R, you can always take the drive to MTL for a few nights on the town. Check out our Ultimate Quebec City Honeymoon Checklist for Foodies »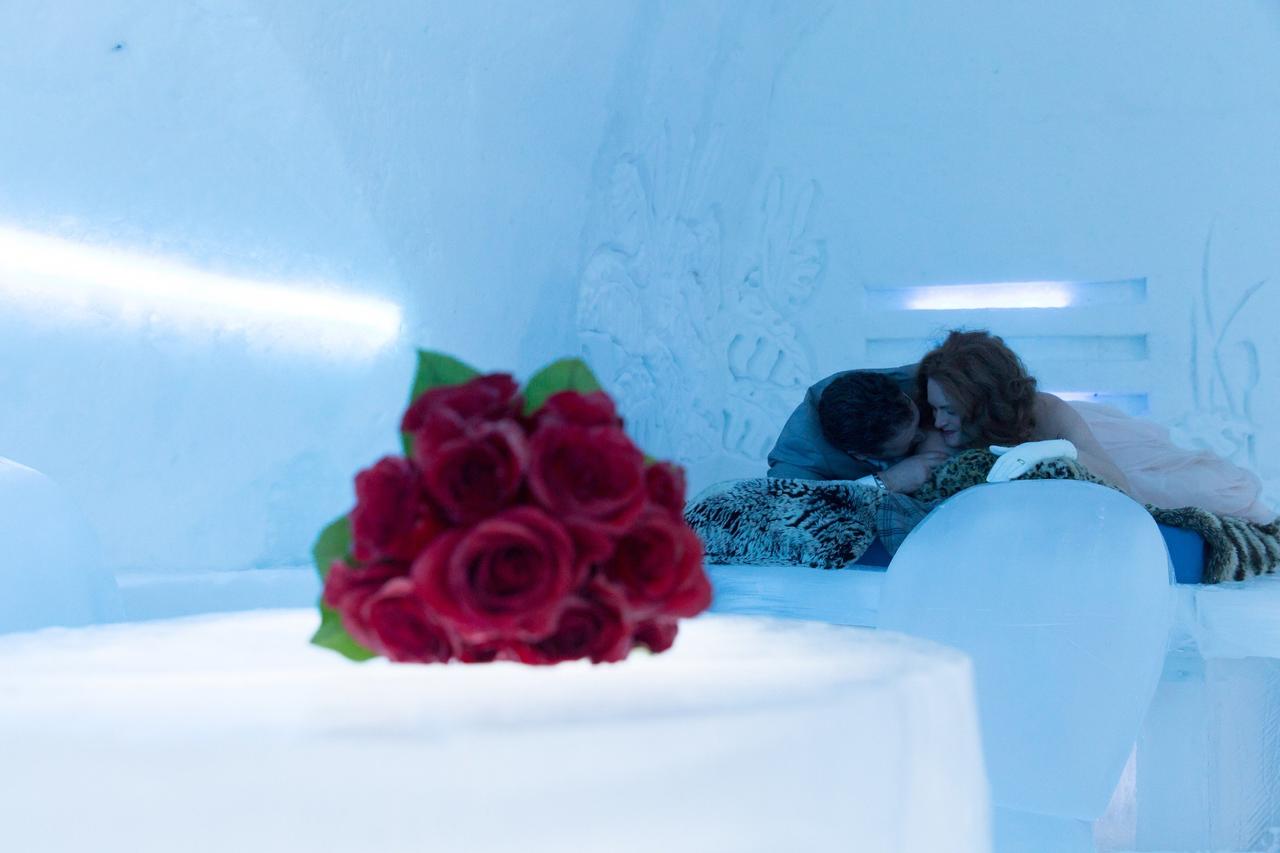 Halifax, Nova Scotia
Head to Nova Scotia's capital city, Halifax, for a Canadian honeymoon with some maritime flair. Here you'll be able to enjoy boat rides, drink your way through Alexander Keith's brewery, and eat late-night donair. There are also a ton of beautiful heritage buildings, parks, and museums to see, so you can really check everything off your dream honeymoon to-do list. Check out our Ultimate Nova Scotia Honeymoon Checklist and our Halifax Honeymoon Checklist for Foodies »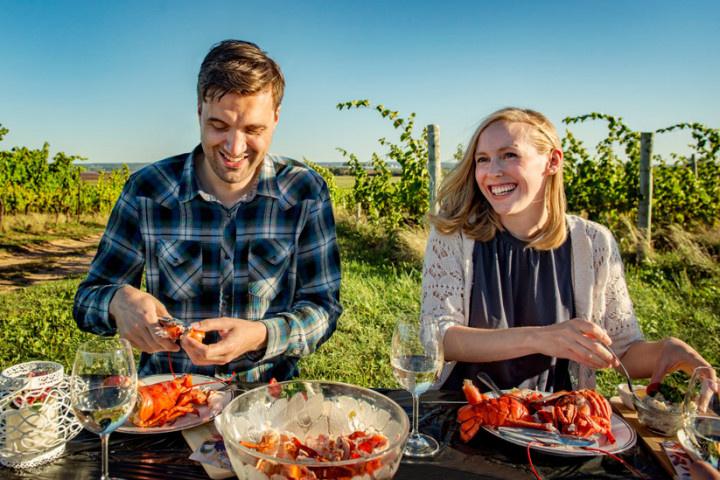 Charlottetown, Prince Edward Island
Prince Edward Island is an amazing place to get away from it all on your honeymoon. It's got a mix of sandy beaches, small cities, and farmland, so you can see it all. Naturally, there are plenty of awesome seafood spots, making it the ideal vacation destination for surf and turf lovers. We recommend staying in its capital, Charlottetown, where you can take in Victorian buildings, art galleries, and theatres, but you should totally explore neighbouring spots, too. Check out our Ultimate Prince Edward Island Honeymoon Checklist »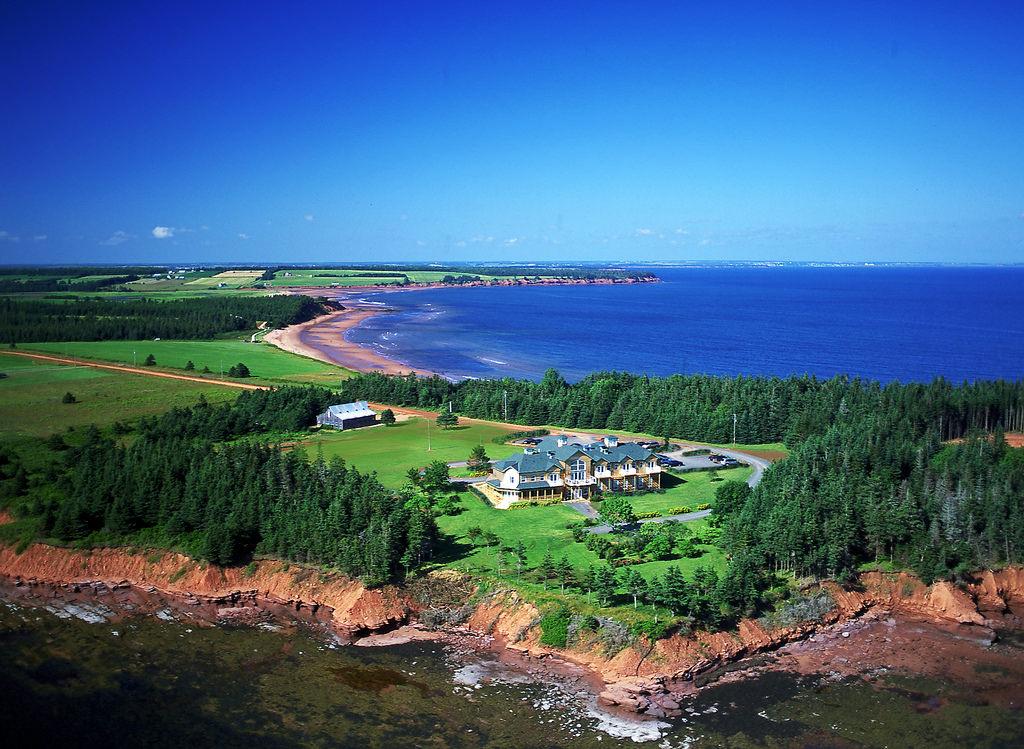 Find your honeymoon travel expert on WeddingWire »