12 Wedding Ceremony Accessories That Double as Decor
Your wedding ceremony accessories don't need to be boring! In fact, we think they should be as pretty as the rest of your wedding decor.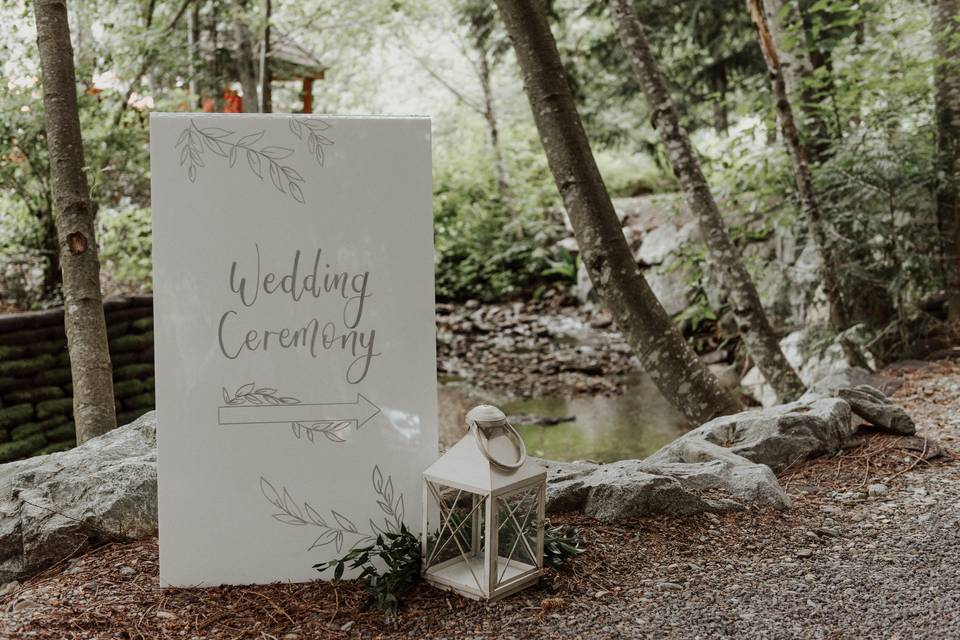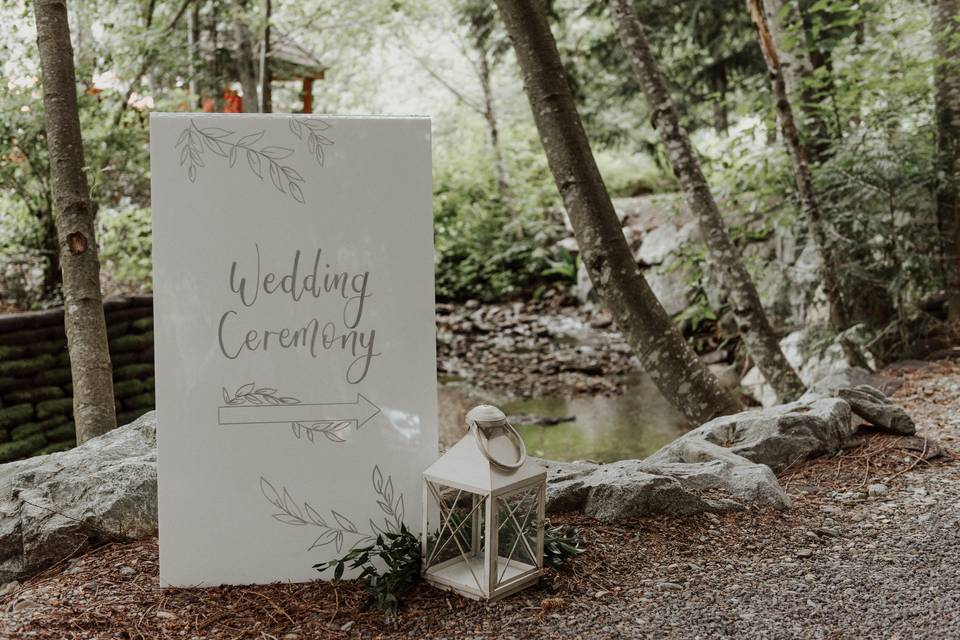 Every single part of your wedding celebration should be drop-dead gorgeous, even the smallest, most delicate details. While you're probably focusing on big picture stuff that'll make your wedding theme really come to life, there are a few smaller wedding ceremony accessories that you shouldn't forget to beautify. That's right, even the most petite wedding ceremony accessories, like your flower girl basket, confetti cones, and reserved seating markers can really pack a punch and add that extra something your wedding ceremony decor may be missing. If you need help making your wedding ceremony even more stunning, let this list be your guide.
Here are a few ceremony accessories that double as wedding decor.
Welcome Sign
Your welcome sign is the first thing your wedding guests will see when they arrive at your ceremony venue, and naturally, you want to make a great first impression. While a simple entrance sign will do the trick, we recommend going the extra mile and making this accessory into a piece of decor. How, you ask? Some of our favourite ways are using bunting, plexiglass, chalkboards, mirrors or reclaimed wood in place of a standard sign. You can even use calligraphy to spice it up if you're feeling artistic.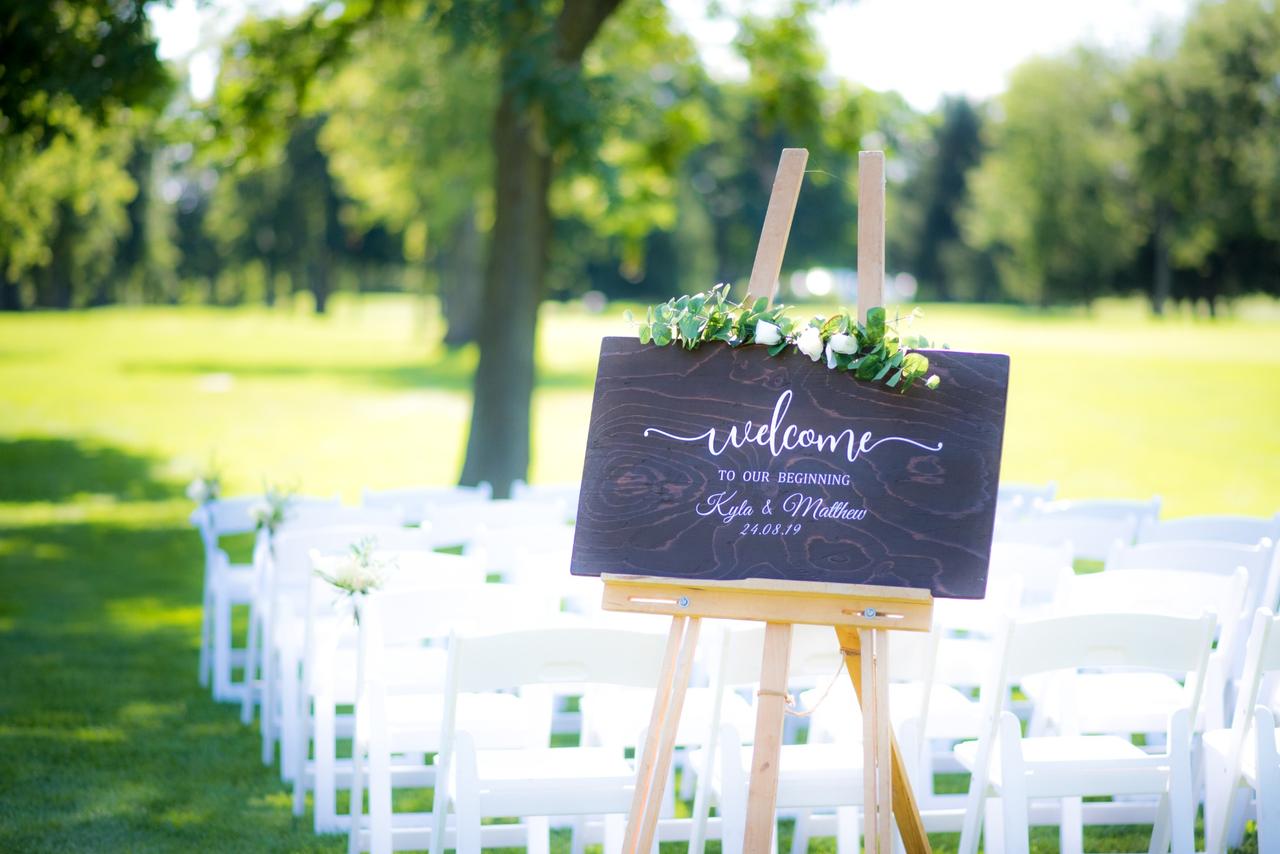 Aisle Runner
Want your walk down the aisle to be even more epic? Add a custom aisle runner to make your runway really stand out. From vintage rugs to linens scrawled with lyrics to 'your song' to a shower of flower petals, there are plenty of unique ways to pretty it up. Whether you want to be bold and dramatic or keep things a little more simple is totally your call.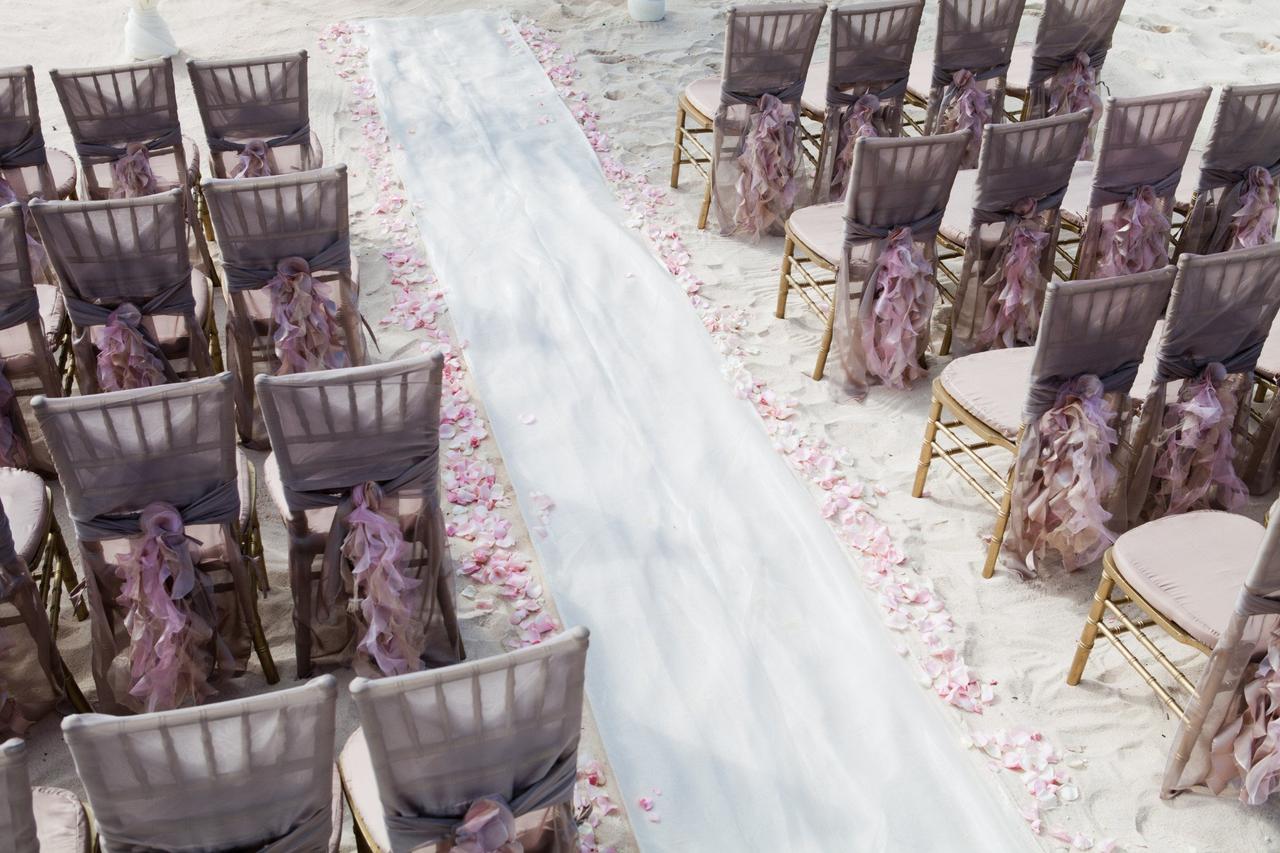 Altar Arch, Backdrop or Chuppah
This is a bigger accessory than most on your list, so you may have already taken it into account. A dramatic altar arch, backdrop or Chuppah is sure to keep the spotlight firmly on you for your entire wedding ceremony, and honestly, there's no such thing as too over the top when it comes to this one. Cover it with flowers! Wrap it with linens! Do it all!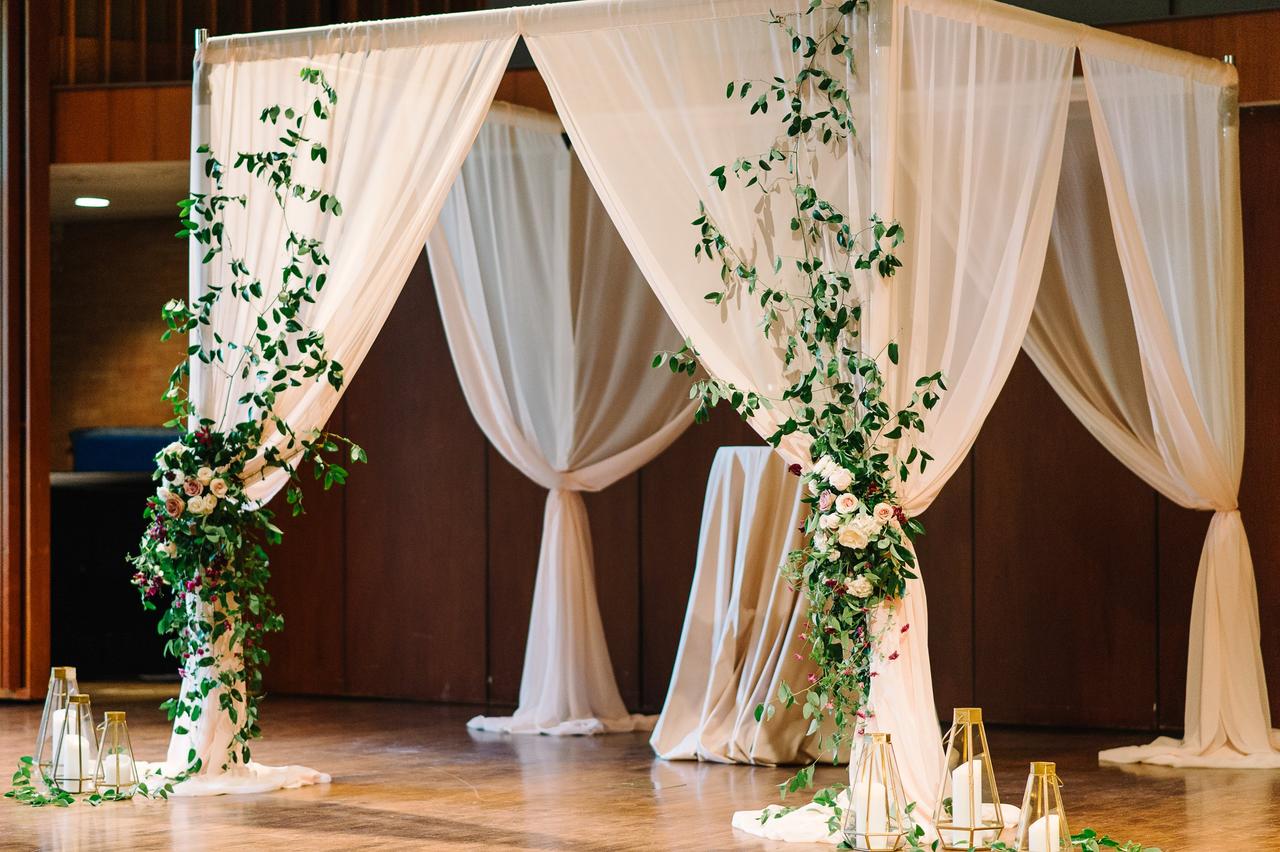 Flower Girl Basket
Every flower girl's most important wedding ceremony accessory is her flowers (or petals), but have you thought about what you're going to put those beautiful blooms in? She's going to need an adorable basket that's just as cute as she is to tote them down the aisle. From traditional wicker to a stainless steel gardening pail to an ornate wooden trinket box, you've got no shortage of options to choose from. Just make sure there's enough space to fit in a few handfuls of flowers and you'll be good to go.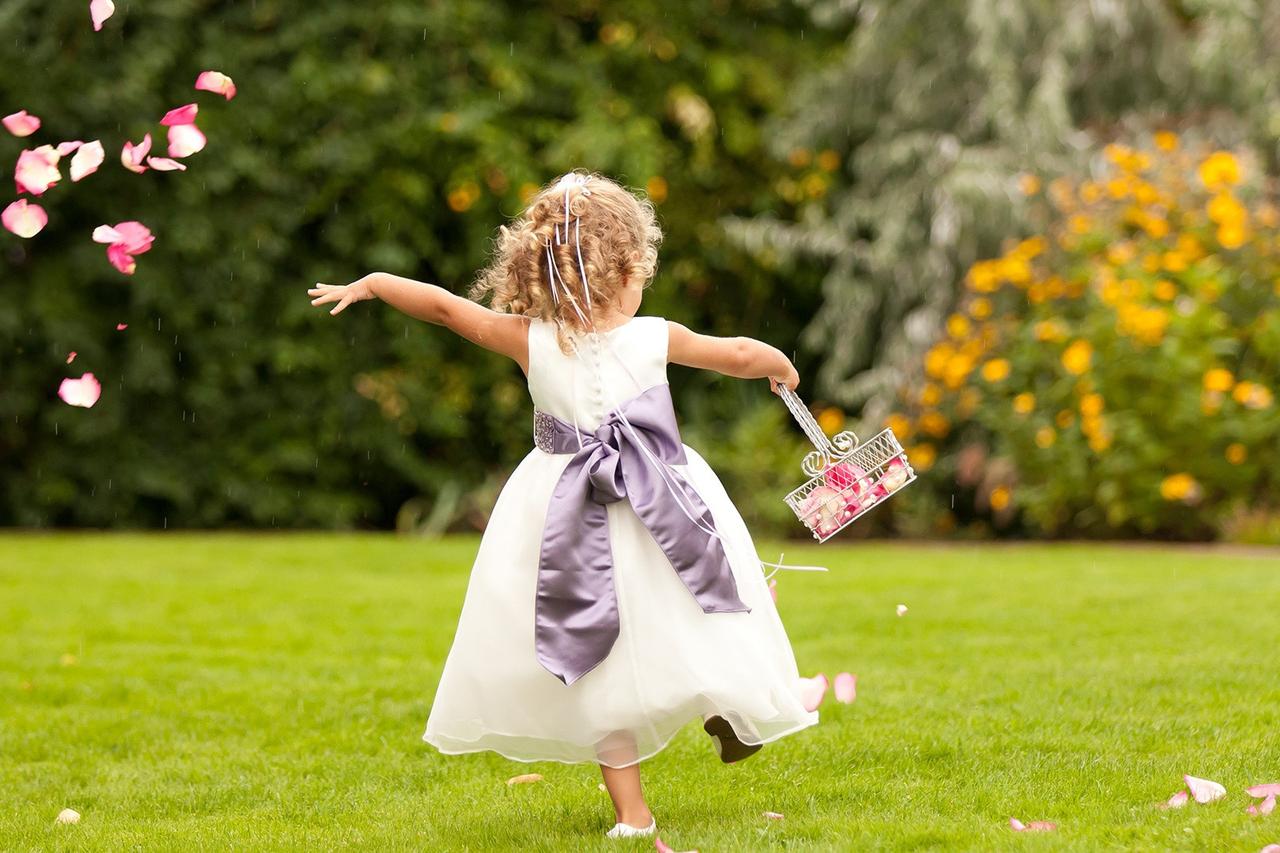 Ring Pillow
Your ring bearer shouldn't be forgotten, either! Give him a decorative pillow to carry your precious wedding bands on or a ribbon to tie around them so that they don't get lost on the way to your hands. Yes, this is a pretty tiny detail, but can make a huge difference (especially for those cute wedding photos).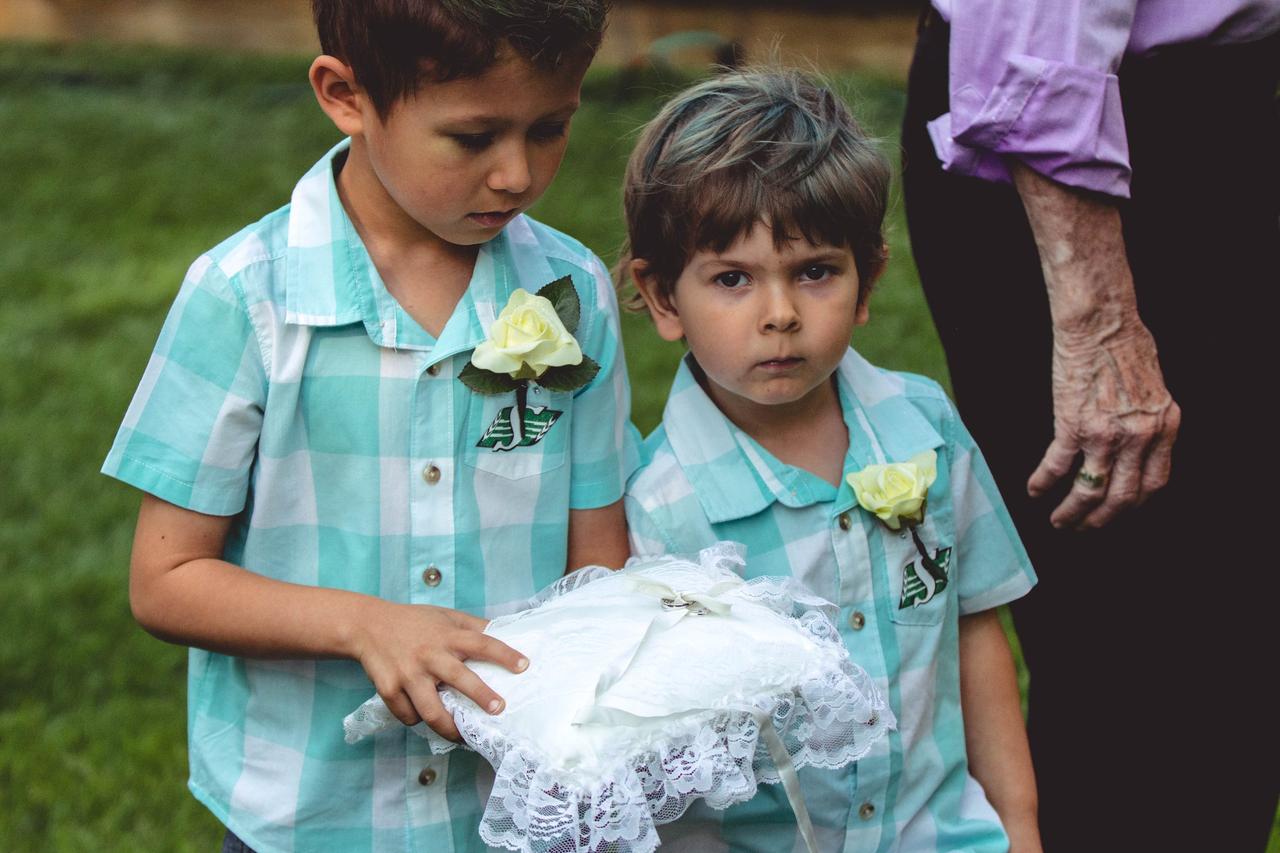 Reserved Seating Markers
If you're reserving special seating for your wedding VIPs, you're going to need to let your guests know so that they don't accidentally snag a spot that was meant for your mom or grandad. Yes, a simple reserved sign will do the trick, but you could also spruce it up with some calligraphy or fresh flowers. Special little details can go a long way!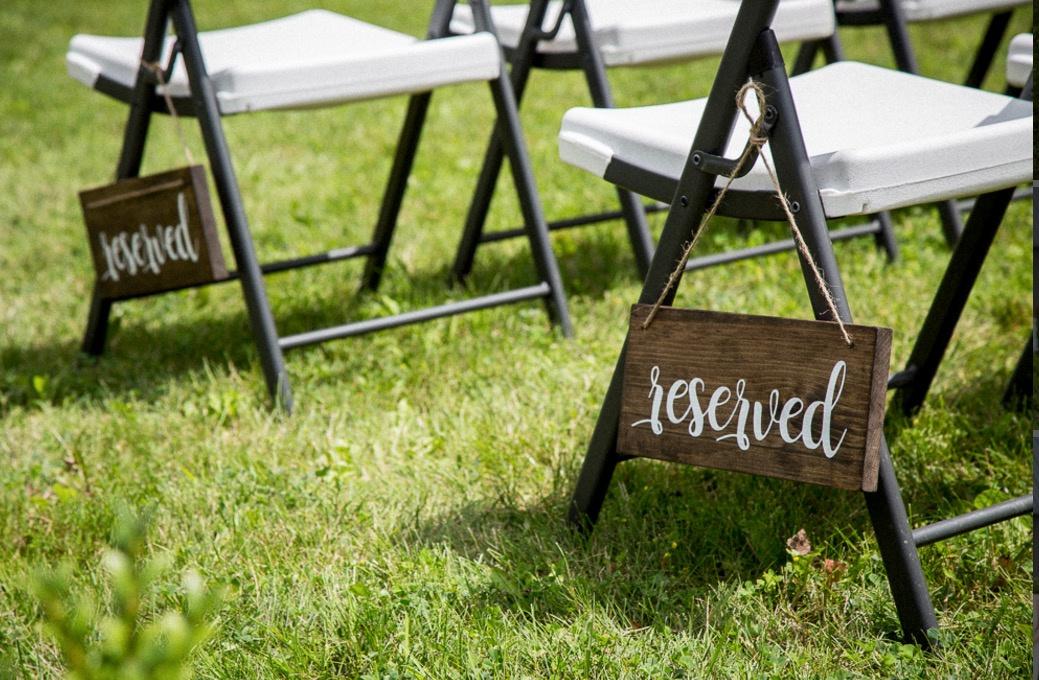 Memorial Seating
If you're paying tribute to a guest who couldn't be there on your big day or a special someone who has passed away with a saved seat, you'll want to let your guests know, too. Follow the same rules as you would with your reserved seating markers to make these memorial spots a little more special. If you want to take them to the next level you could even add a photo or a sweet little message in memorial.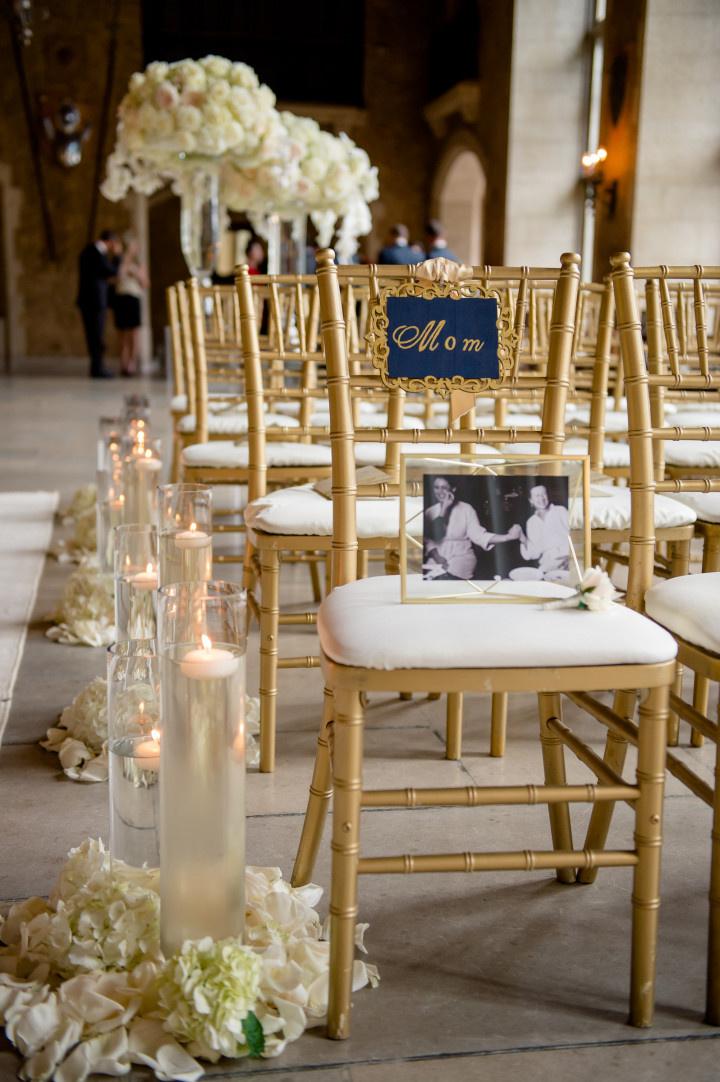 Vow Book
You probably laboured over your wedding vows for ages trying to get them exactly right, and you'll probably want to hold onto them after your wedding day as a keepsake. Instead of reading them off a lined piece of paper with all your revisions, pen yourself a good copy of your lovely little speech in a vow book that matches the theme of your wedding (some stationers custom make editions!).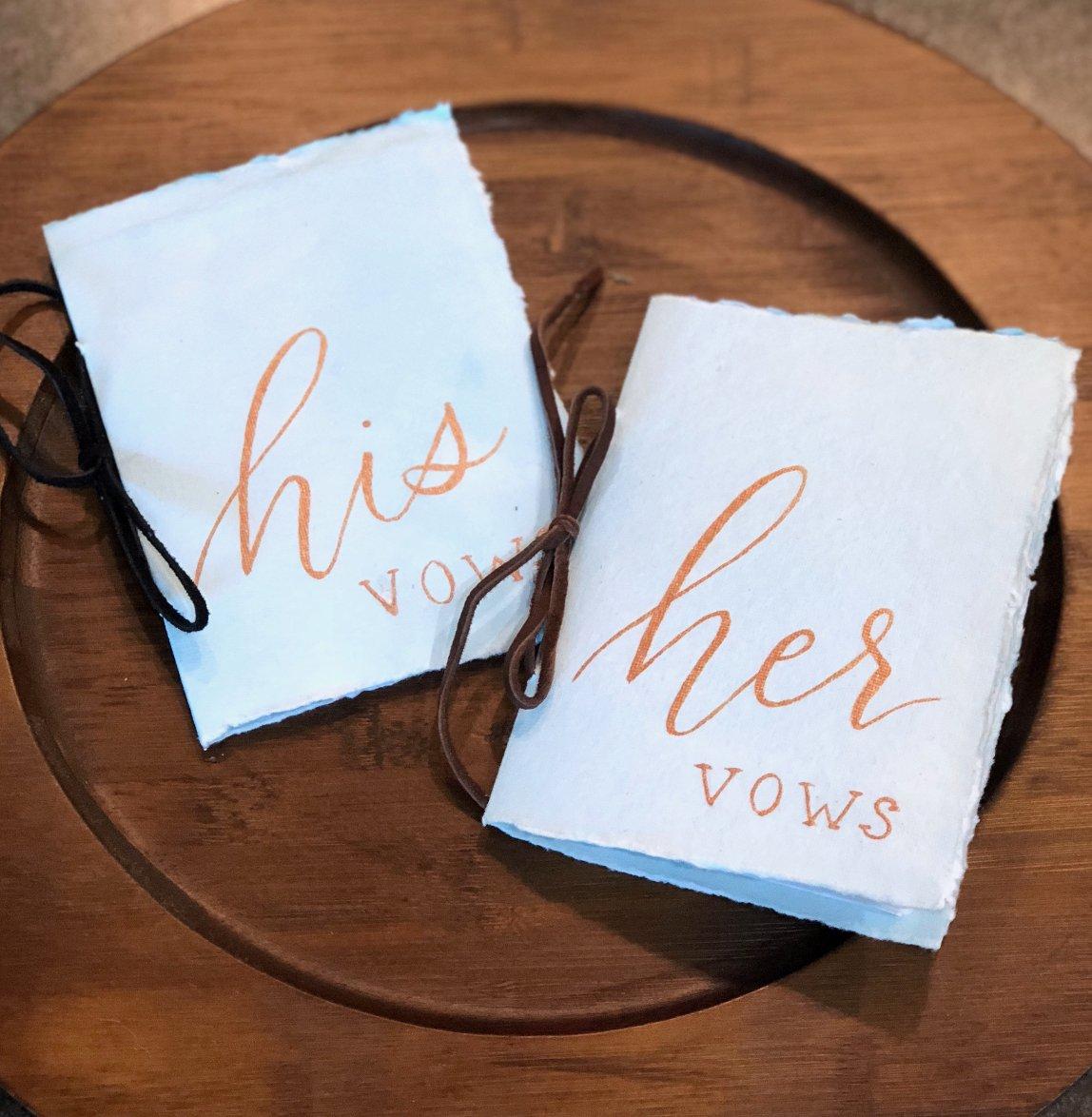 Tissues
There's a good chance a few of your guests will shed tears at your wedding. While some will come prepped for this moment by throwing a handkerchief in their bags or pockets, others may not have thought that far in advance. Instead of peppering your pews with boxes of Kleenex, offer monogrammed or customized tissue packs that they can grab when they get hit with an unexpected case of waterworks.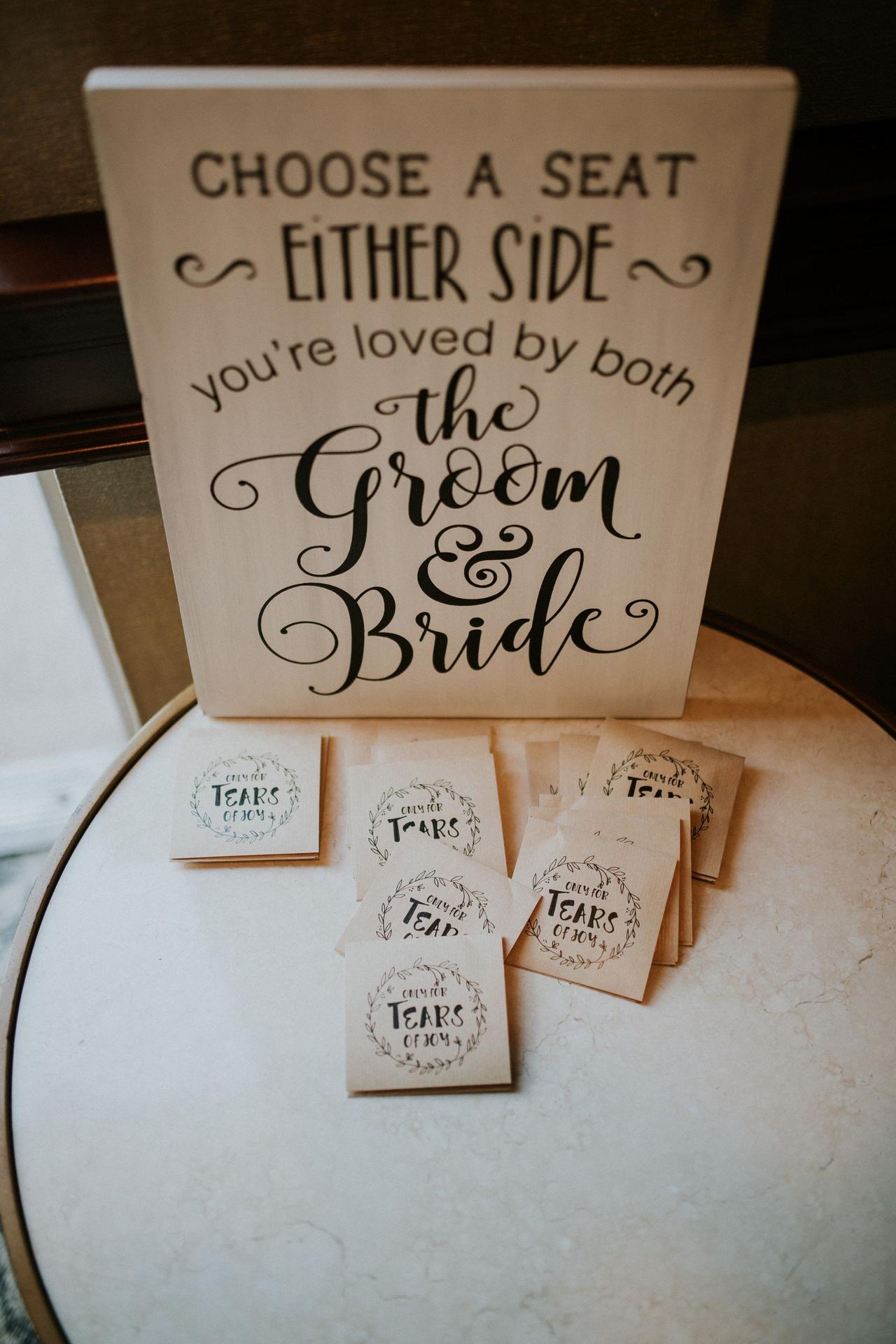 Ceremony Extras
If you're adding a special ceremony tradition to your schedule, like sand pouring, tree planting or hand fasting, make it pretty! Choose accessories that are a little more aesthetically pleasing than the standard. For example, if you're doing a hand-fasting ceremony, choose ribbons that match your wedding colour scheme instead of plain old rope.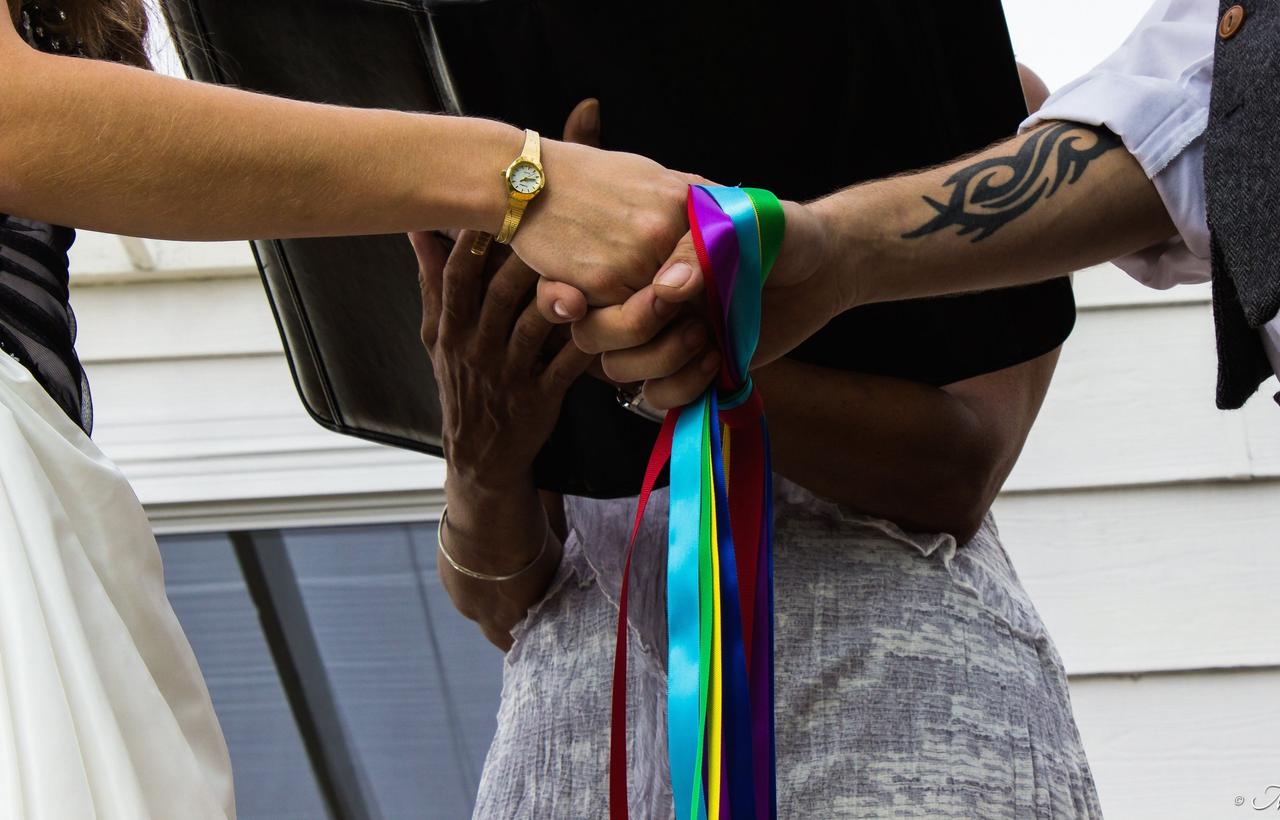 Signing Table
When you sign the register to make your marriage legal, you'll be taking a seat at a desk or table. This is also a great photo opp, so it's worth taking a moment to pretty it up a bit. You could simply lay your bouquet on the table during the signing, use an eye-catching piece of furniture, or add a floral arrangement, candles or linens to complement the rest of your ceremony decor.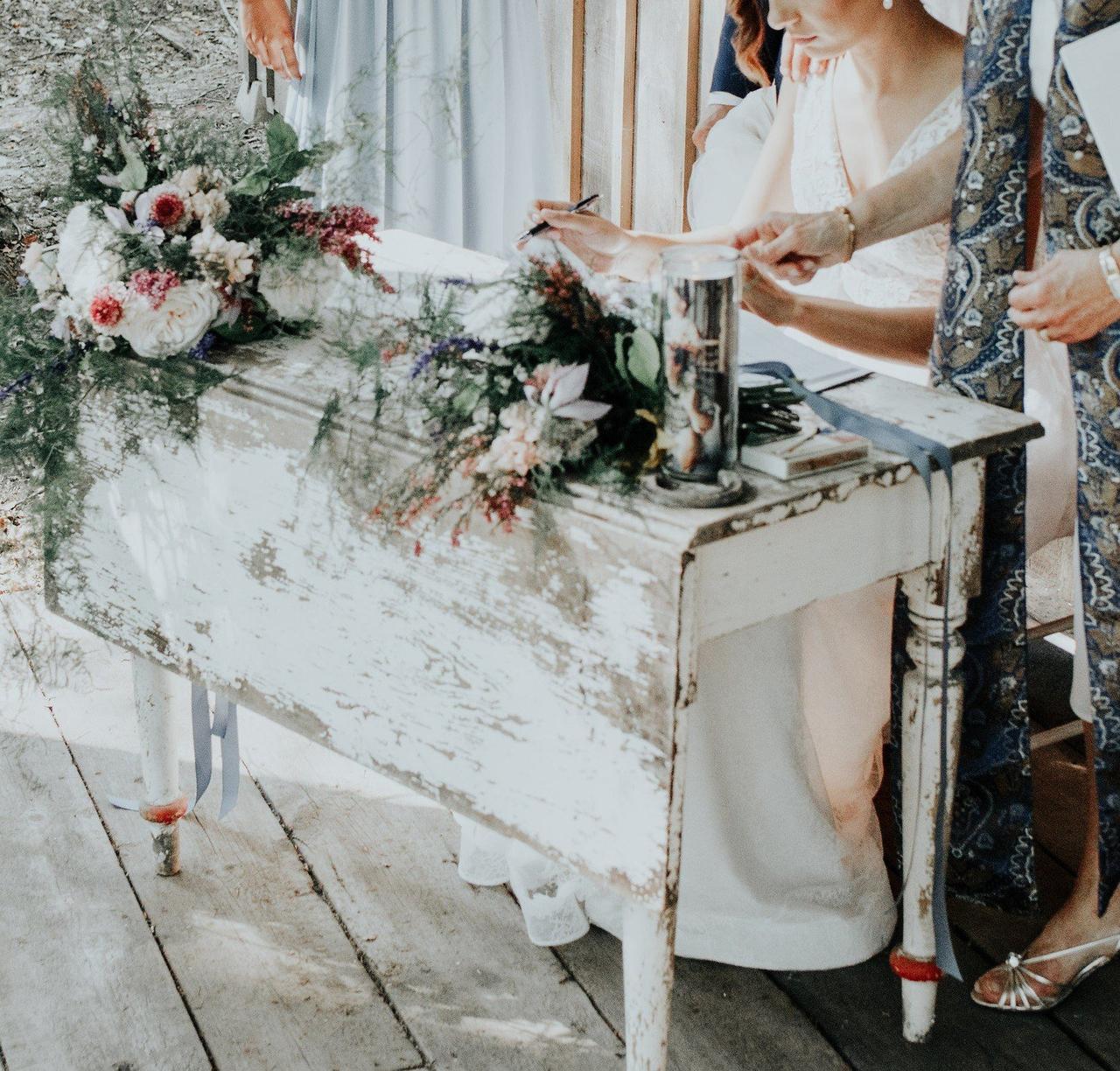 Confetti Vessels
Want your guests to shower you with petals, rice, or confetti after you've said your vows and officially tied the knot? Offer them up in cute colourful confetti cones, petite boxes, or some other gorgeous vessels. This small detail will make the finale of your ceremony as beautiful as they truly deserve to be.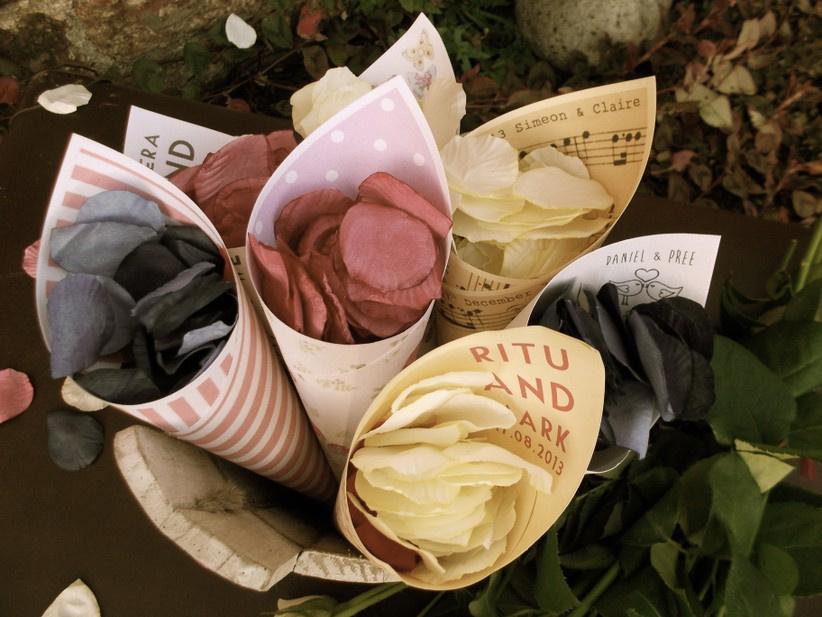 For more wedding decor ideas, consult with wedding experts on WeddingWire. »