How to Choose Your Flower Girl Dresses
If need a little guidance when it comes to choosing the perfect look for your flower girl, we're here to help.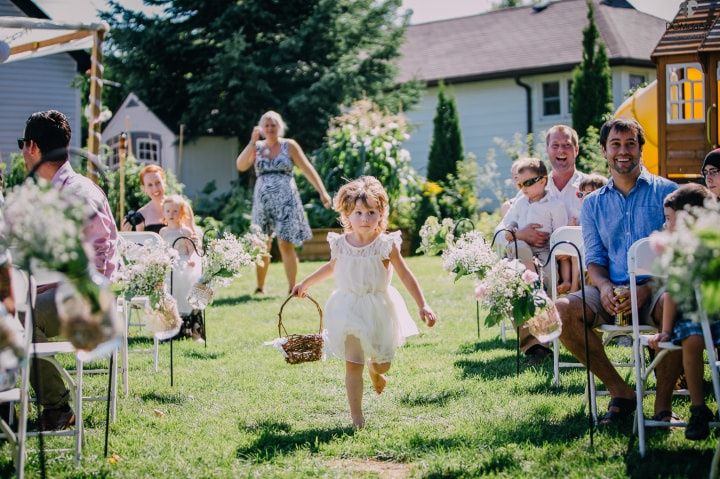 The most adorable person in your processional will likely be your flower girl (seriously, she'll probably steal the show with her cuteness). Like all of your wedding party members, she's going to need the perfect ensemble to play the part on your big day. If you need help shopping for flower girl dresses, we've got a few tips for you.
Here are some tips on how to choose flower girl dresses.
Give a nod to your wedding theme
You probably put a lot of work into selecting your wedding theme, so don't abandon it now. Use it for inspiration to guide your flower girl's outfit! If you're hosting a rustic event, think about asking her to wear a plaid or boho flower girl dress. Or, maybe you went total black tie? Find an itty bitty ball gown for the tyke to sport. If all else fails, you can always hunt for flower girl dresses similar to what your bridesmaids are wearing.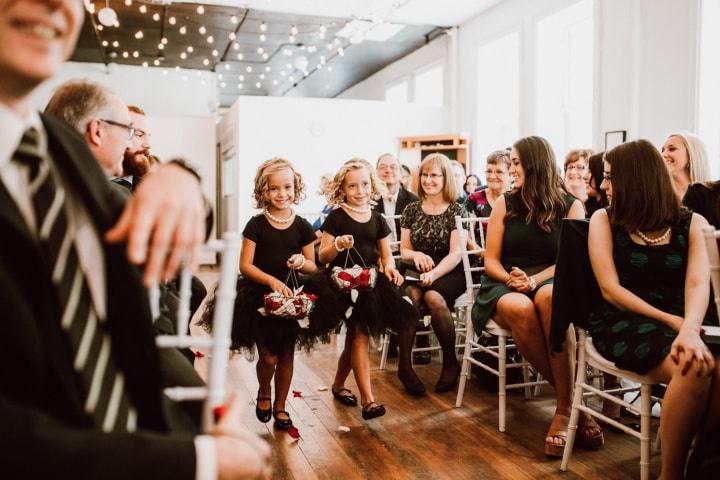 Think about your colour scheme
Obviously, you'll want to keep your colour scheme in mind when choosing your flower girl dresses or she'll stand out like a sore thumb. Remember, she won't be stealing the spotlight for too long, so if the shade of her dress is a touch different than your flowers or linens, it's NBD.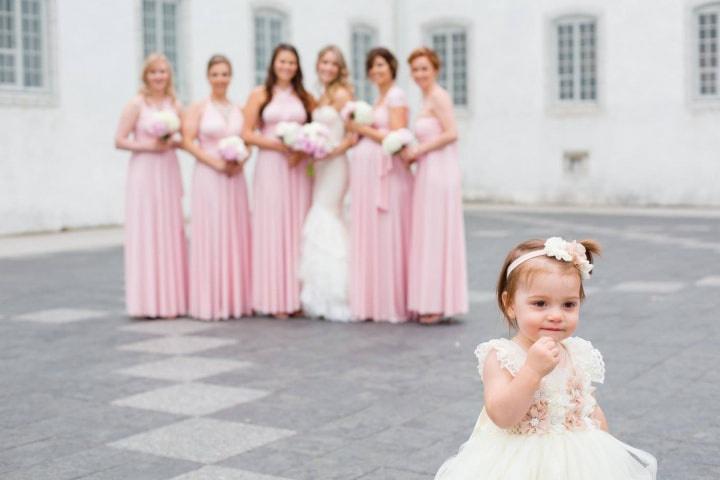 Keep your mind on the money
Typically it's the flower girl's parents who are left to foot the bill for her outfit, not you. This means you shouldn't pick anything too expensive (they definitely won't be your biggest fans if you force them to splurge on a $200 frock for their daughter). Keep in mind that buying a flower girl dress at a bridal salon is usually more expensive than buying a party dress from a department store like The Bay, so you may want to see what the latter has to offer first.
Comfort is key
The last thing you want is for the little one to throw a tantrum on your wedding day because her outfit is itchy or uncomfortable - so make sure she's happy about everything from fit to fabric before buying. If she has any complaints, listen to her and try your best to remedy them. This may mean settling for a flower girl dress that's not your first choice, but it'll be worth it in the long run.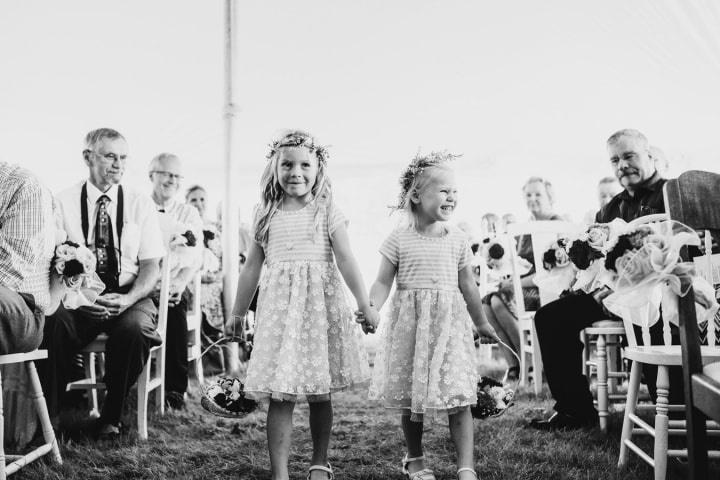 Weather should play a role in your decision
You don't want your flower girl to be frozen cold or flaming hot, so think about the weather before setting your heart on any flower girl dresses. If you're hosting a winter wedding, a sleeveless dress probably isn't a good idea (at least not without a cute cardigan or shawl). Throwing a summer soiree? Don't even think about putting long sleeves on her.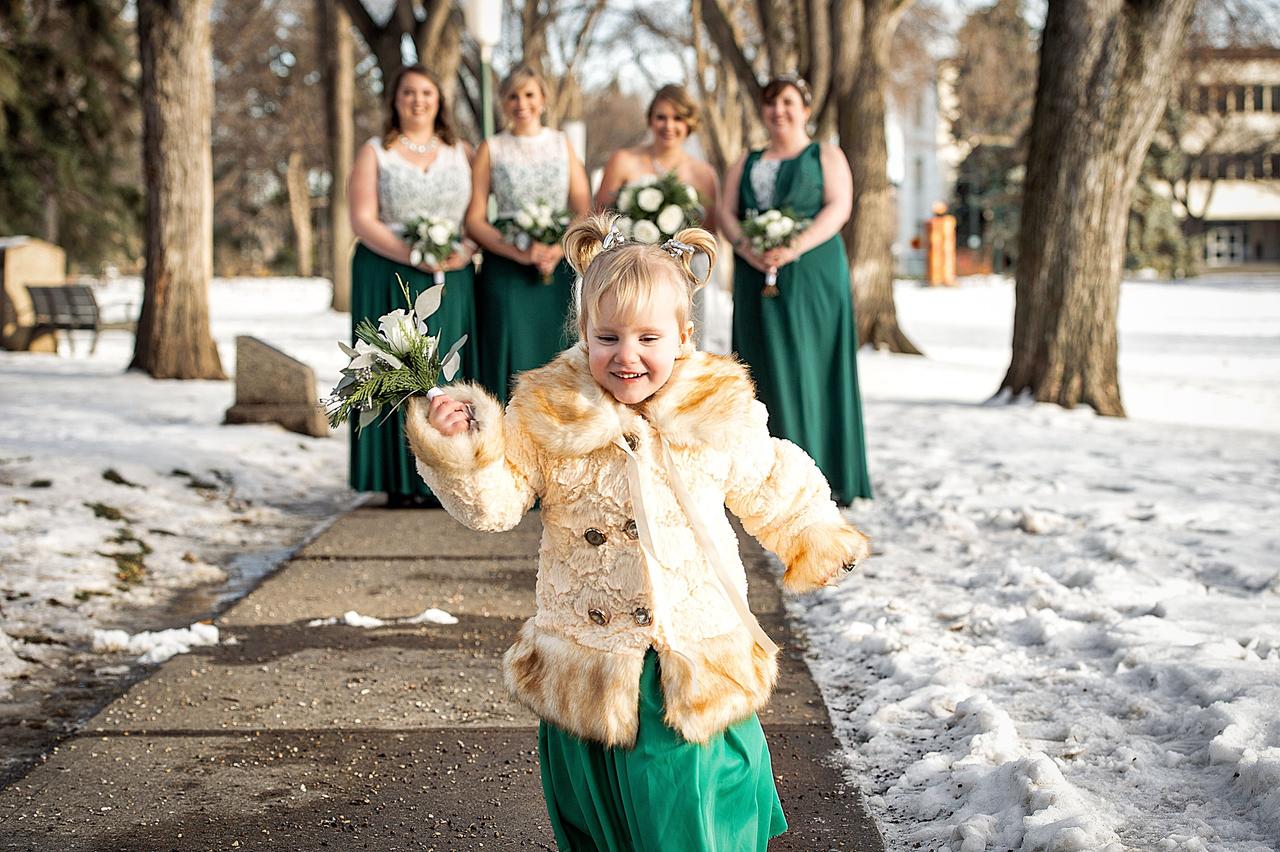 Let them help
Kids love choosing their own outfits, so get your flower girl involved in the process. Now, this doesn't mean you set them loose in the store and hope for the best – obviously, they'll need a bit of guidance – so select two or three options and let them pick their favourite. Bonus: this will make getting them dressed on the big day less of a battle.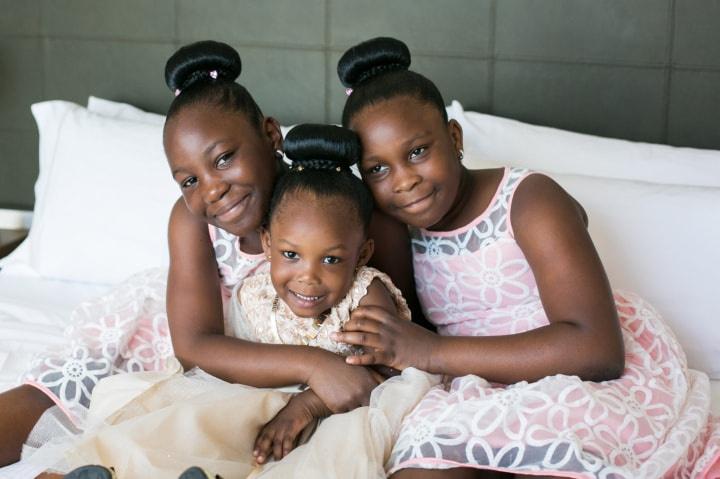 You don't have to say yes to a dress
Your little ones don't actually need to be wearing a flower girl dress. It's 2017, people, so pants and skirts are totally options. Mini suits, tutus, skirt and shirt combos and tyke-sized rompers are all options worth looking into.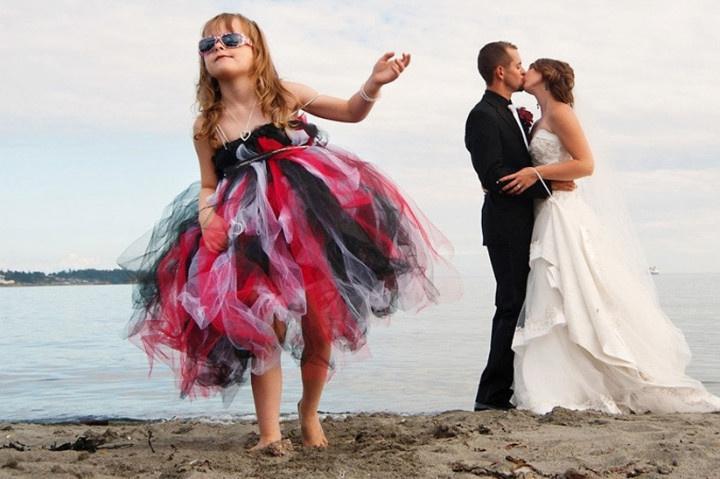 Join the "flower girl" discussions in our community forums »