6 Ways to Shake Up Your Wedding Processional
Your wedding processional doesn't have to follow the traditional formula. Here are a few tried and true ways to change yours up.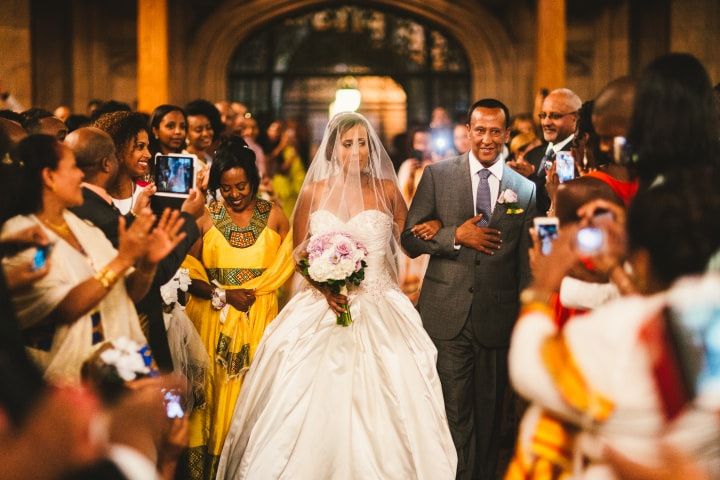 Everyone knows how a traditional wedding processional goes: the groom will find his spot at the altar and then the bride will walk down the aisle with her father to meet him. Well, you don't have to stick to the status quo when it comes to your own. In fact, there are a few alternatives that may suit you and your S.O. even better.
Here are a few ways to shake up your wedding processional.
Fly solo
Want all eyes on you when you make your grand entrance? Skip walking down the aisle with a partner and go it alone, instead. This is a bold statement, perfect for the lady (or gent) who loves to be the centre of attention or for a more casual, intimate wedding.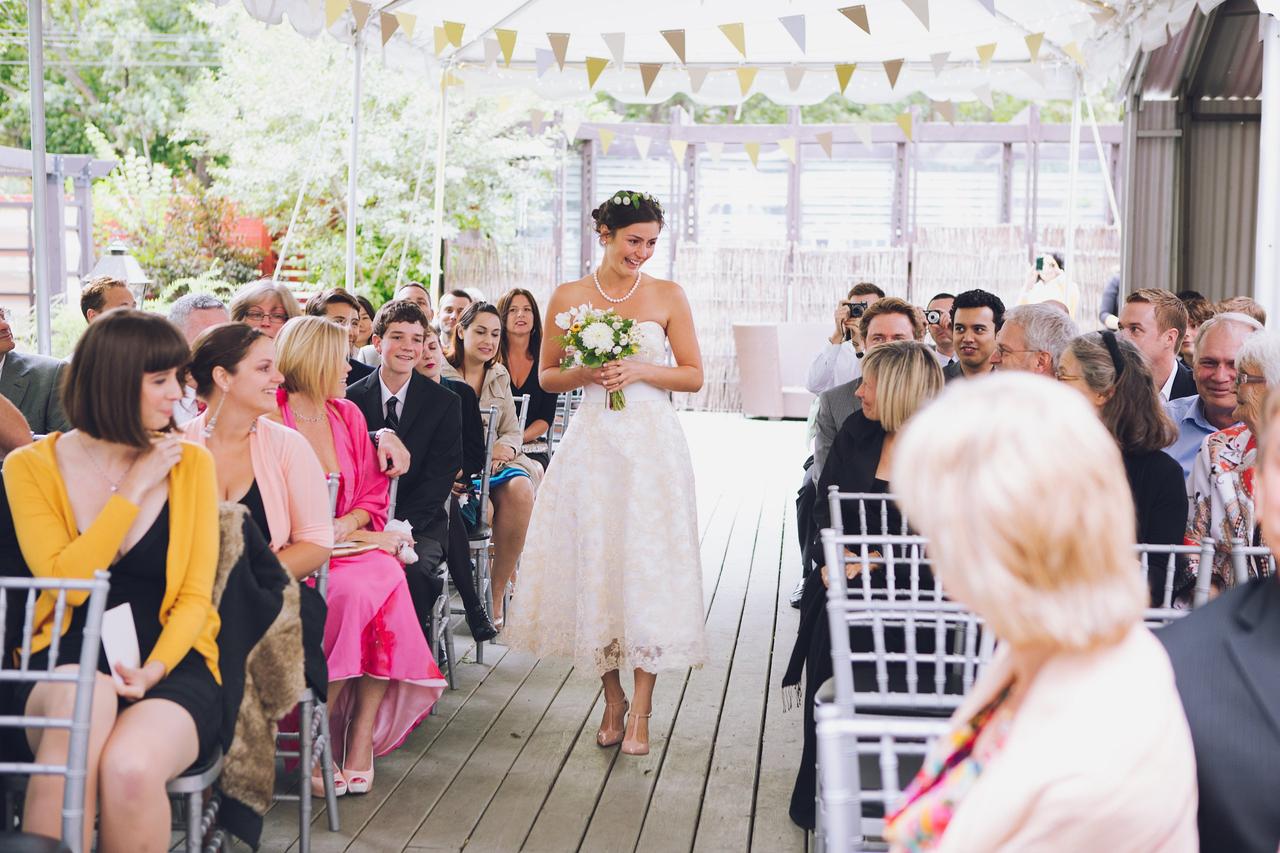 Enter with your partner
Normally you'd meet your partner at the altar, but you definitely don't have to. With the popularity of doing a first look, we're long past the days of not seeing your S.O. before you say your "I do's" and if you can ditch the veil, you can definitely leave this tradition behind, too. Instead of waiting to get from Point A to Point B, hold hands and walk down the aisle together. You'll definitely hear a few "awws" from the audience when you enter.
Get both parents in on the action
Traditionally a father would walk his daughter down the aisle, but that can leave your mom feeling left out (and you want her to feel just as giddy as you on your big day). Ask her to join you and your dear old dad for your wedding processional and link arms with both of them when you walk down to the altar. If you're going this route, you'll probably want to opt for a smaller and less weighty bouquet - your arms are gonna be pretty full - or take your dad's arm and have your mom walk by your side.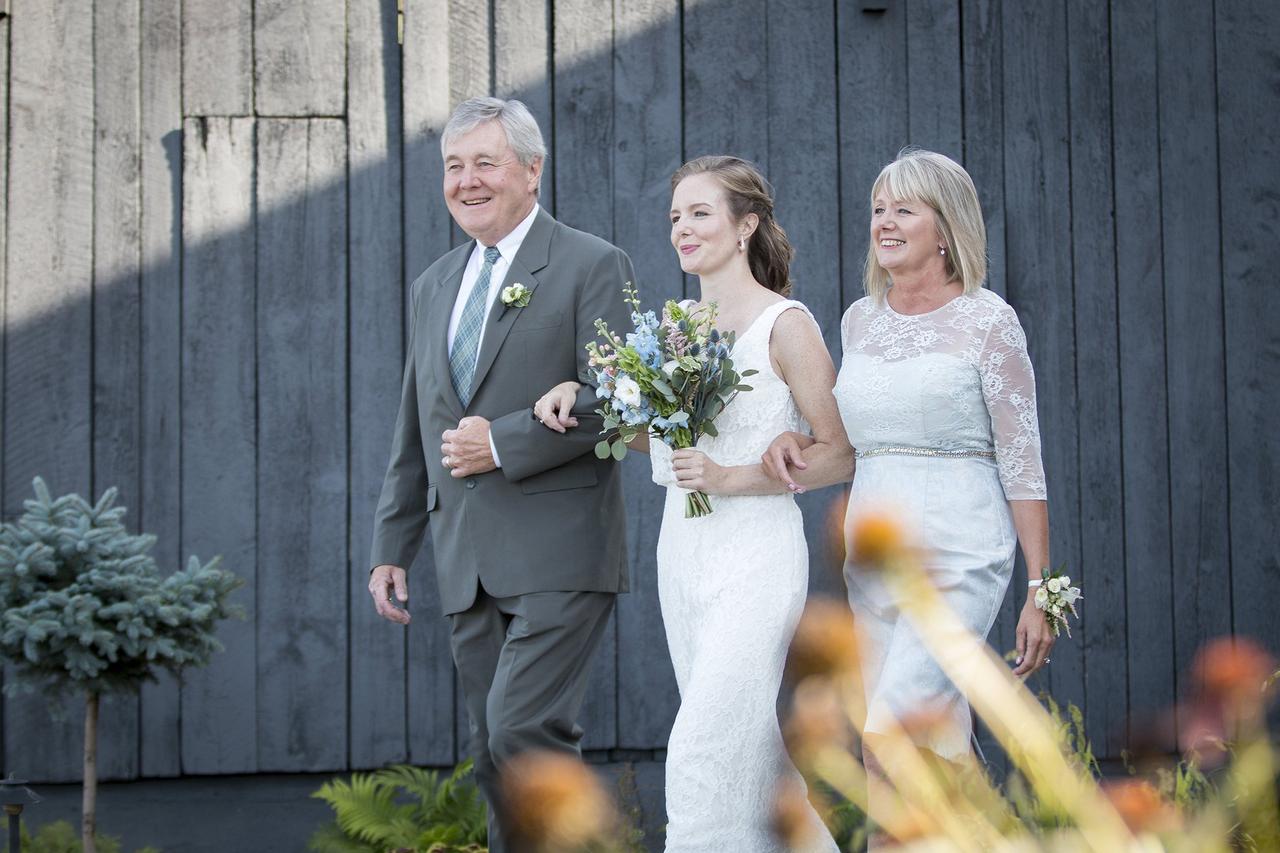 Your mother
If your father is deceased or estranged, this might be the right thing to do for your wedding processional.
Choose another loved one to join you
If neither of your parents are able to walk you down the aisle, you may have to ask another family member or a close friend to do the honours (your children, uncle, grandparent, brother and BFF are all great options). The point is to have someone you really care about to do the job, so go with one of your nearest and dearest.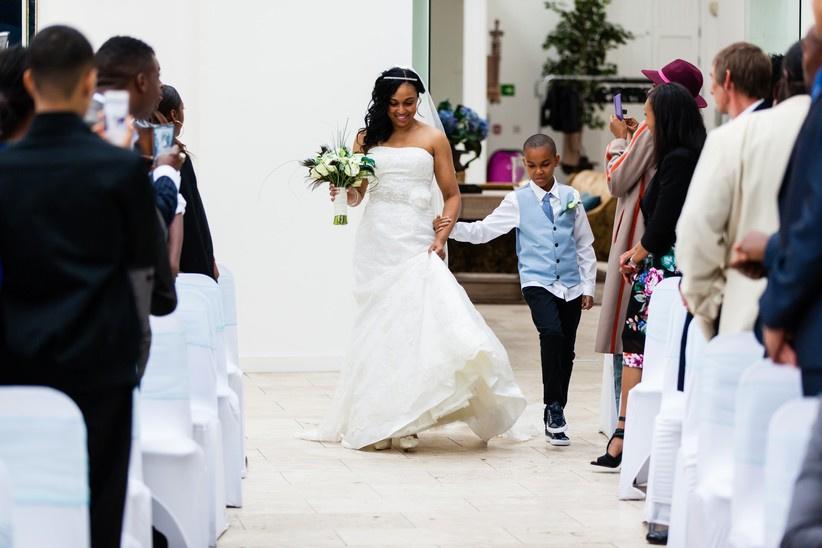 Ditch the walk down the aisle
Walking down the aisle may seem like a mandatory wedding ceremony component, but, trust me, it's not. If you and your partner don't love being in the spotlight, you may not want to have such a dramatic entrance - and that's totally cool. Skip the wedding processional and get in place at the altar before all of your friends and relatives arrive. Pro tip: this works best with smaller guest lists, so you don't have to wait for hundreds of people to shuffle around and find their seats.