10 Creative Ways to Use Mirrors in Your Wedding Decor
There's no doubt about it, reflective decor is some of the most stunning. If you need a bit of inspo, here are a few ways to incorporate mirrors into your wedding decor.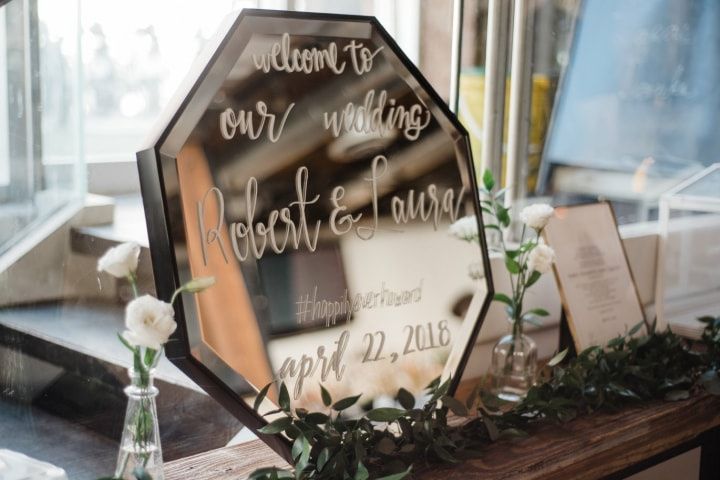 Mirrored wedding decorations are great for elegant celebrations, modern receptions, vintage affairs and everything in between. Not only will they bring an element of luxury to your event, but oftentimes they make rooms seem bigger and brighter than they actually are (and who doesn't want that for their wedding venue). If you're looking for some unique ways to incorporate reflective decor into your wedding design, we've rounded up some inspo just for you.
Here are a few creative ways to use mirrors in your wedding decor.
Welcome Sign
Give your wedding guests a warm welcome by ushering them into your venue with a gorgeous mirrored sign. You can write any type of message on a wedding welcome mirror - be that a fun quote, something punny or just the word 'Welcome'. If you've got space, you can even add the order of events along with their times.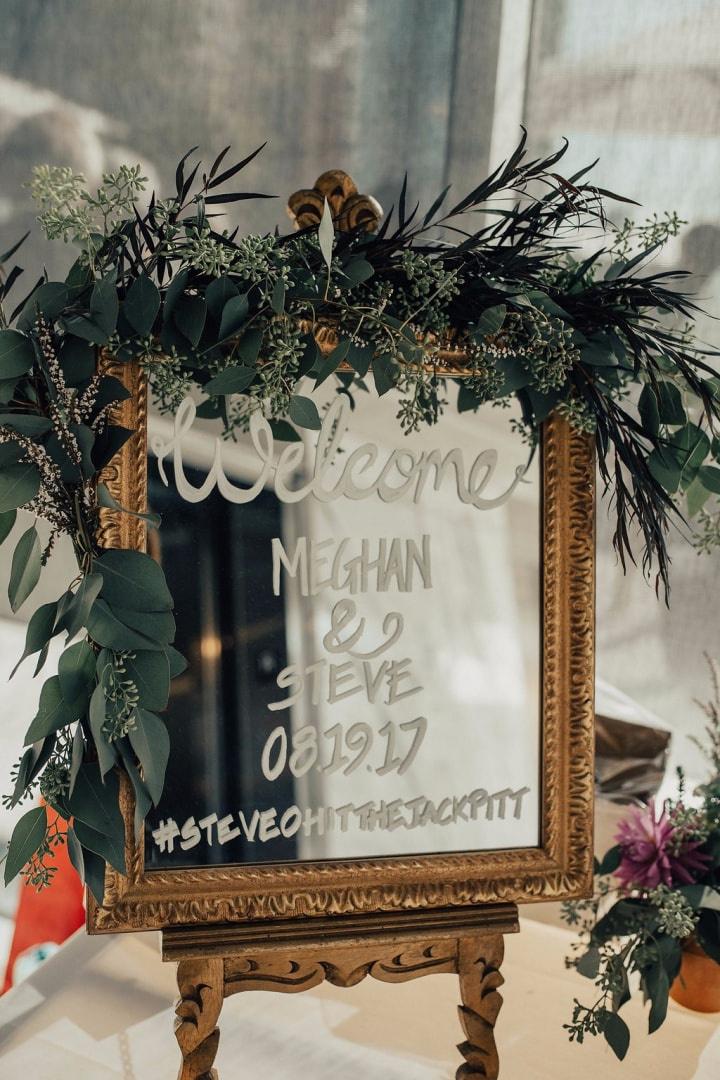 Seating Chart
If you want to work your wedding seating chart into your decor, have it written out on a mirror that fits your wedding theme. For example, you could do something with an ornate frame for a vintage or elegant soiree. Or, maybe you want it to be a touch more modern? Go with a frameless mirror or something with a simple, sleek border.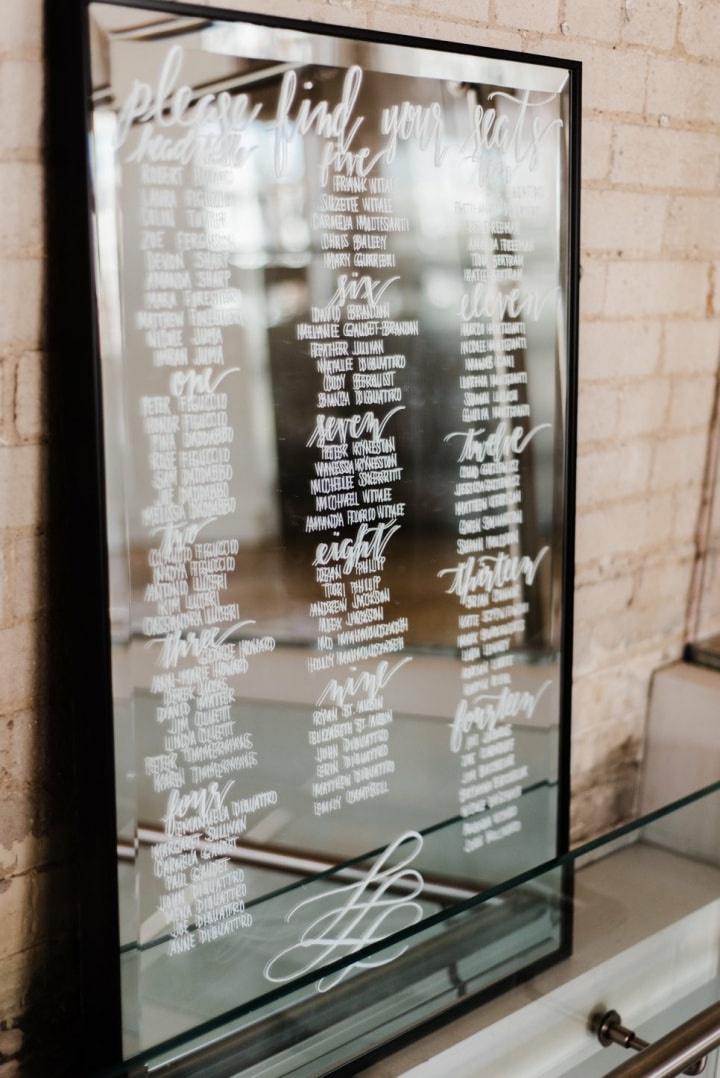 Menu
Let your wedding guests know what they'll be dining on by listing your wedding menu items on a mirrored sign. You can do this for drinks at your bar, too!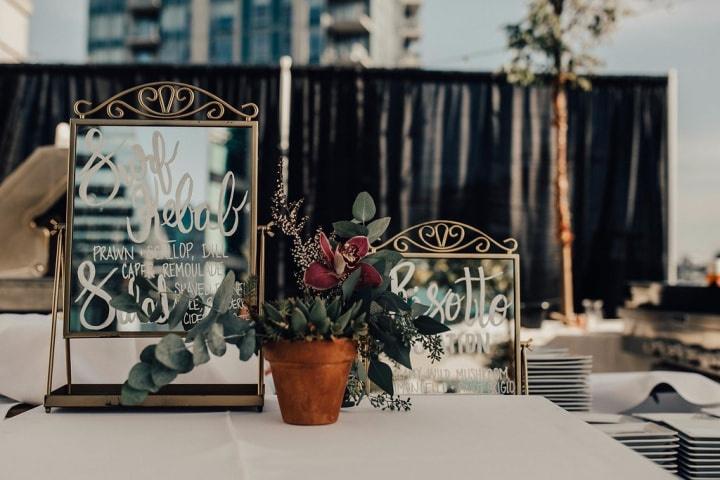 Tables
Yes, whatever tables your wedding venue has on hand will be the least expensive, but if you really want to take your wedding decor above and beyond, consider splurging on some mirrored tables. Don't want to go all out and invest a huge chunk of your wedding funds in table rentals? You can just use one for your head table or sweetheart table (that'll make it extra special).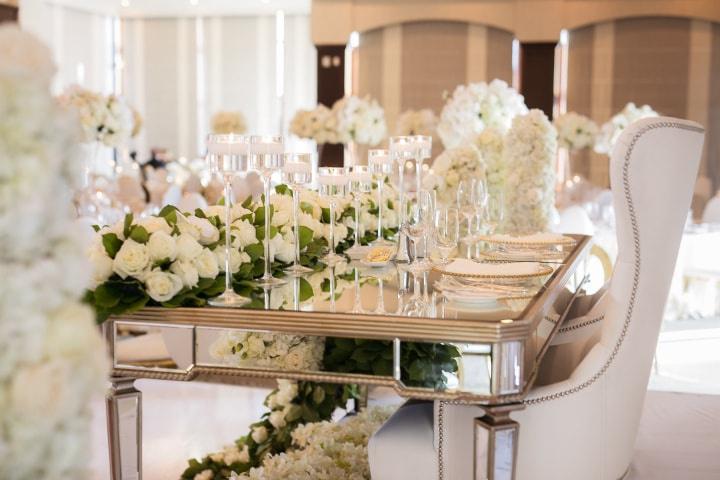 Table numbers
Looking for a unique way to display your wedding table names or numbers? Use small framed mirrors in place of plain paper to give them some stylish, vintage flair.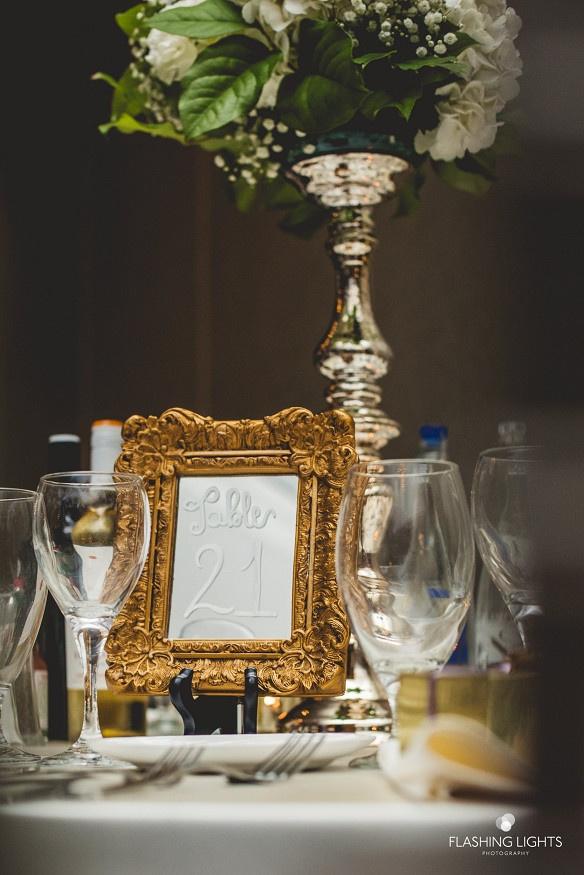 Placemats
Whether you've opted for a fancy combo of metallic chargers and patterned plates or sleek and simple white dishware, it'll look awesome when reflected on a mirrored placemat. Pro tip: If you want to make your wedding centerpiece to shine, you can place it atop its own mirrored placemat or base.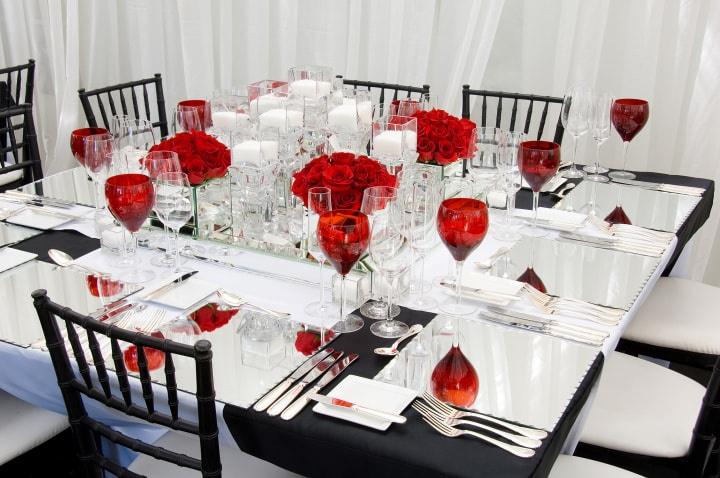 Trays and Platters
A subtle way to work mirrors into your wedding decor is by asking your caterers to serve your hors d'oeuvres, apps and drinks on reflective trays. If you're doing a buffet or family style dining, you can also plate a few items (like bread and bite-sized eats) on mirrored platters.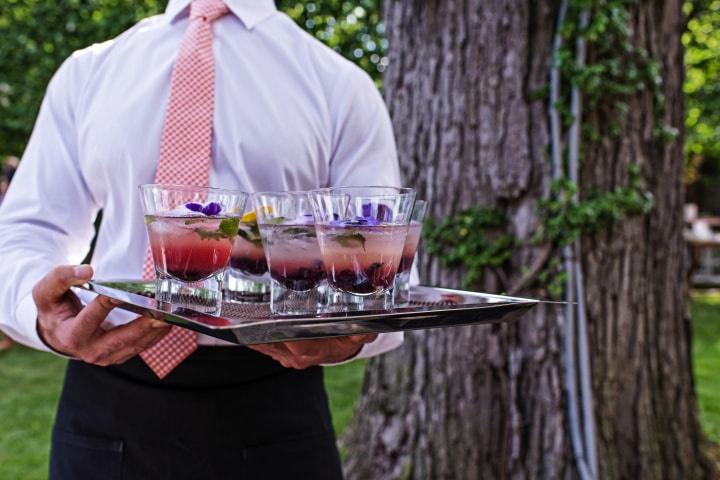 Backdrop
Make your head table or sweetheart table shine with a reflective backdrop. You can take it to the next level with florals, linens and other decorative additions if you want it to be uber eye-catching.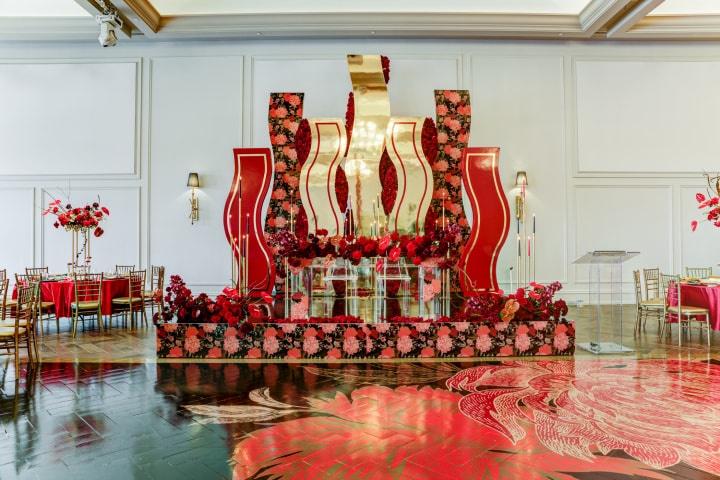 Dessert Display
If you're looking for a creative way to amp up your dessert table, throw a mirror (or two) into the mix. It'll reflect your spread of sweet treats and allow your guests to see your oh-so-beautiful wedding cake from all angles.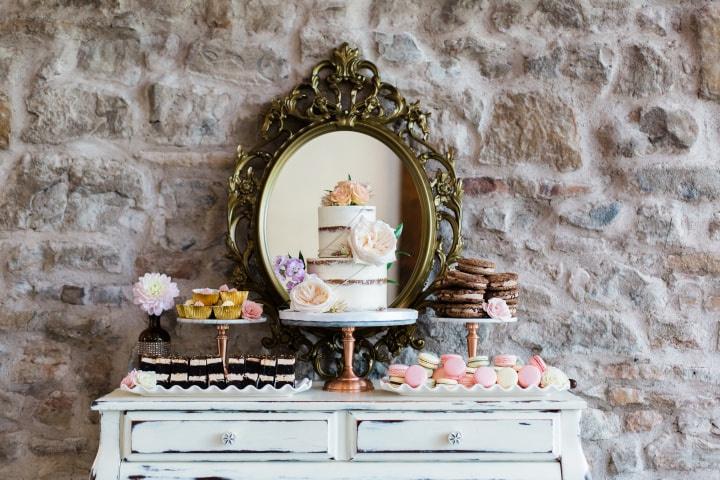 Disco ball
What's a party without a disco ball? Make your dance floor really shine by putting this classic club decoration to use. P.S. the light from it will reflect off of any other mirror wedding decor you have in your venue, so if you go to town with reflective decorations, you'll have an even prettier sight to see when the lights are turned down low.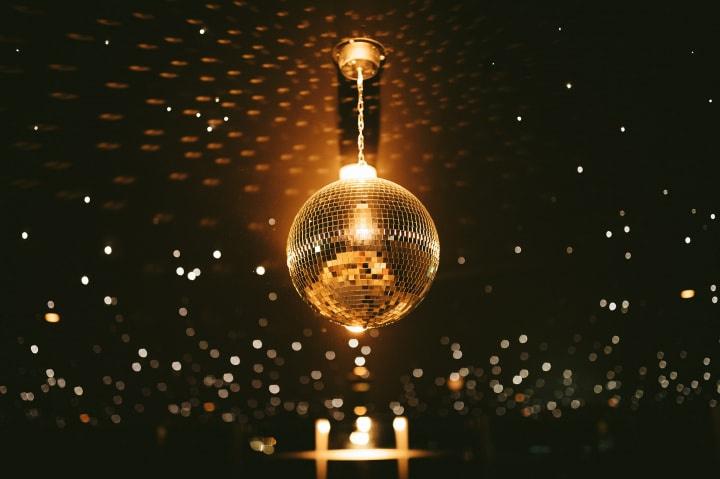 Find wedding decorations, florists and event rentals on WeddingWire »