Everything You Need for a Book-Inspired Wedding
If you and your partner are wild about books, give your wedding a literary twist by following these tips and tricks.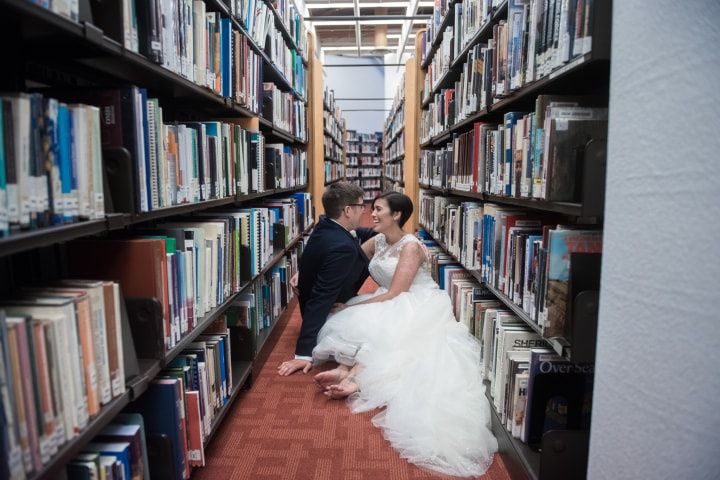 So, you and your S.O. are total literary nerds? Well, why not incorporate your love of books into your big day with the library wedding ideas? Whether you want to pay tribute to your favourite novel or give props to your number one author, there are a few tried and true ways to use a book theme for your wedding decor, food and more.
Here's everything you need for a book-inspired wedding.
Library Wedding Venue
Forget about hosting your wedding in a barn or ballroom, say your "I dos" in a place that really speaks to your love for literature—a library wedding venue. Many public libraries allow event rentals—Toronto Public Library has several options—or you can also seek out a library in a mansion wedding venue such as Casa Loma in Toronto, Rutherford House Provincial Historic Site in Edmonton or Fairmont Empress in Victoria. You'll get the added bonus of taking adorable wedding photos in the stacks. If that's not your style you could always go with a venue that mirrors a location from your favourite tale (i.e.: a castle for Game of Thrones). Bonus: we've rounded up 6 Stunning Library Wedding Venues in Toronto.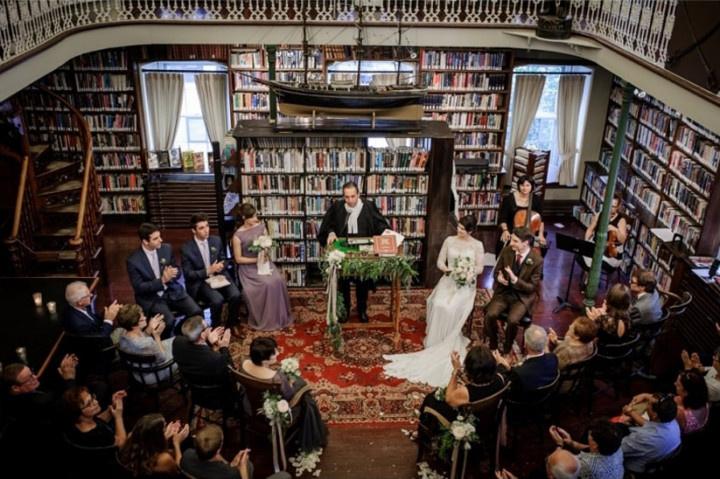 Bridal Bouquet
If you want to cut flower costs and have a truly unique bridal bouquet, get to crafting and turn some pages into flowers (you can do the same for boutonnieres!). As an added bonus, these won't wilt or need water once your ceremony wraps, so you can keep your arrangement in pristine condition forever and ever.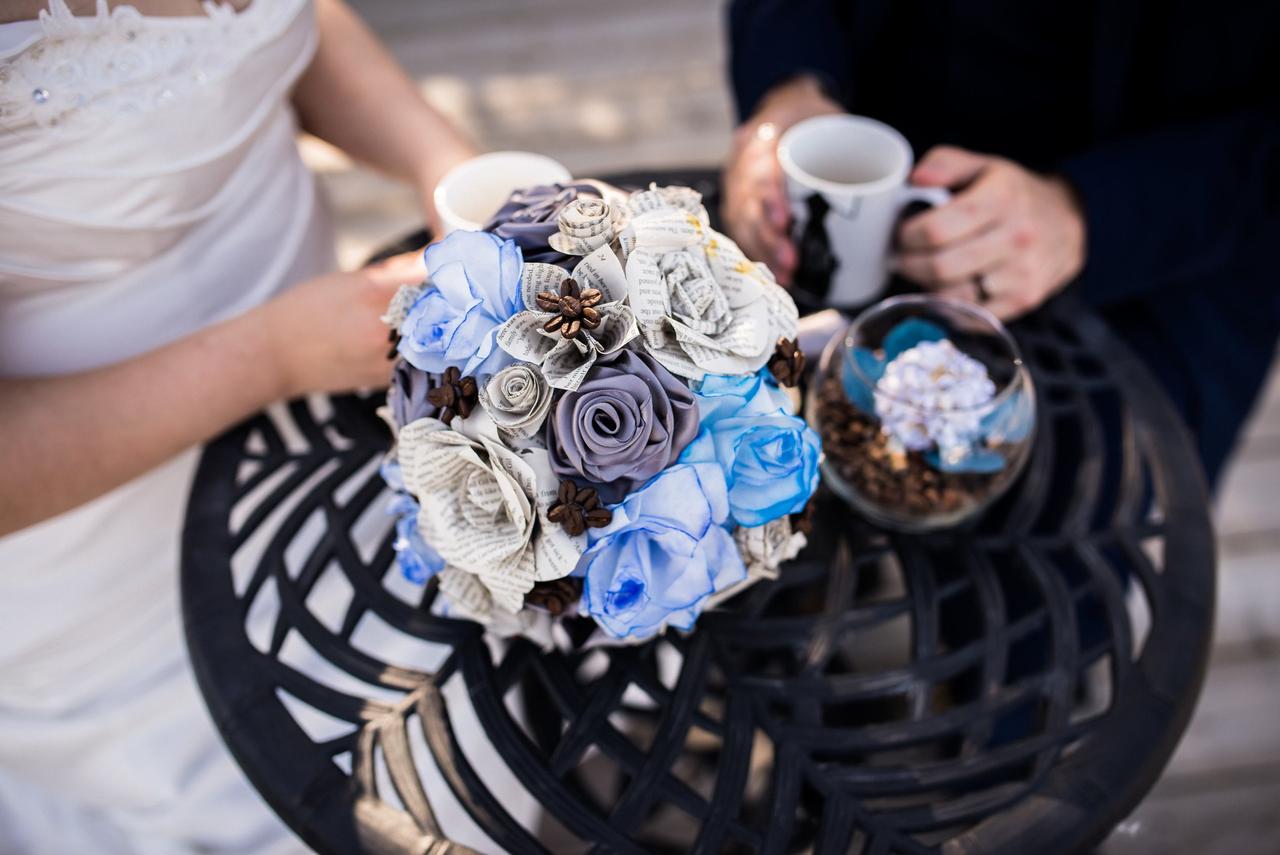 Wedding Ceremony Aisle
Use pages from your favourite book(s) to create an aisle for your wedding ceremony. If it pains you to tear apart a book, you could always print off some pages from a digital copy. Whatever you decide to do, you'll have your love for words on full display. Shown here, All Buttoned Up Events effectively used pages from books for this woodland wedding theme.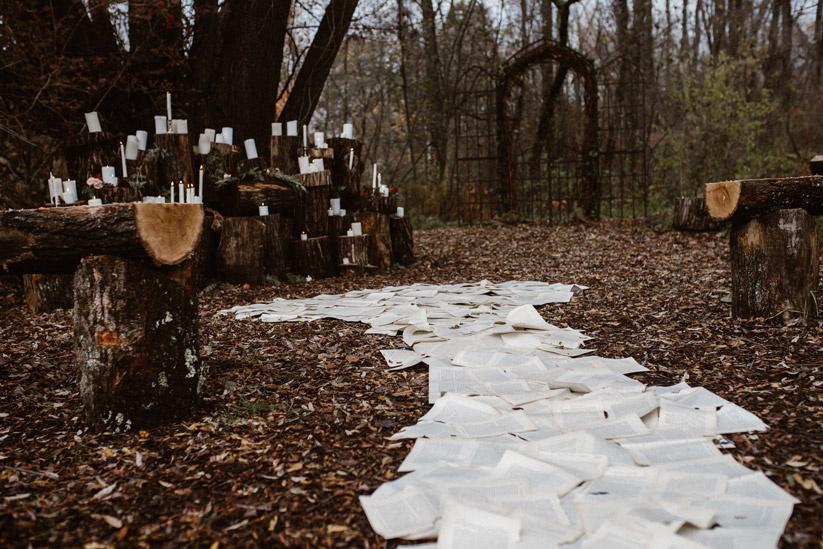 Wedding Vows
There's no doubt about it, penning your vows is tricky. If you're facing some serious writer's block, turn to the literary greats for help. Steal a line or two from a romantic poem or passage and share it with your partner at the altar. Just don't forget to give the author credit, your S.O. will probably know if you're quoting Shakespeare or Maya Angelou. P.S. In keeping with the book theme, read your vows from handcrafted booklets.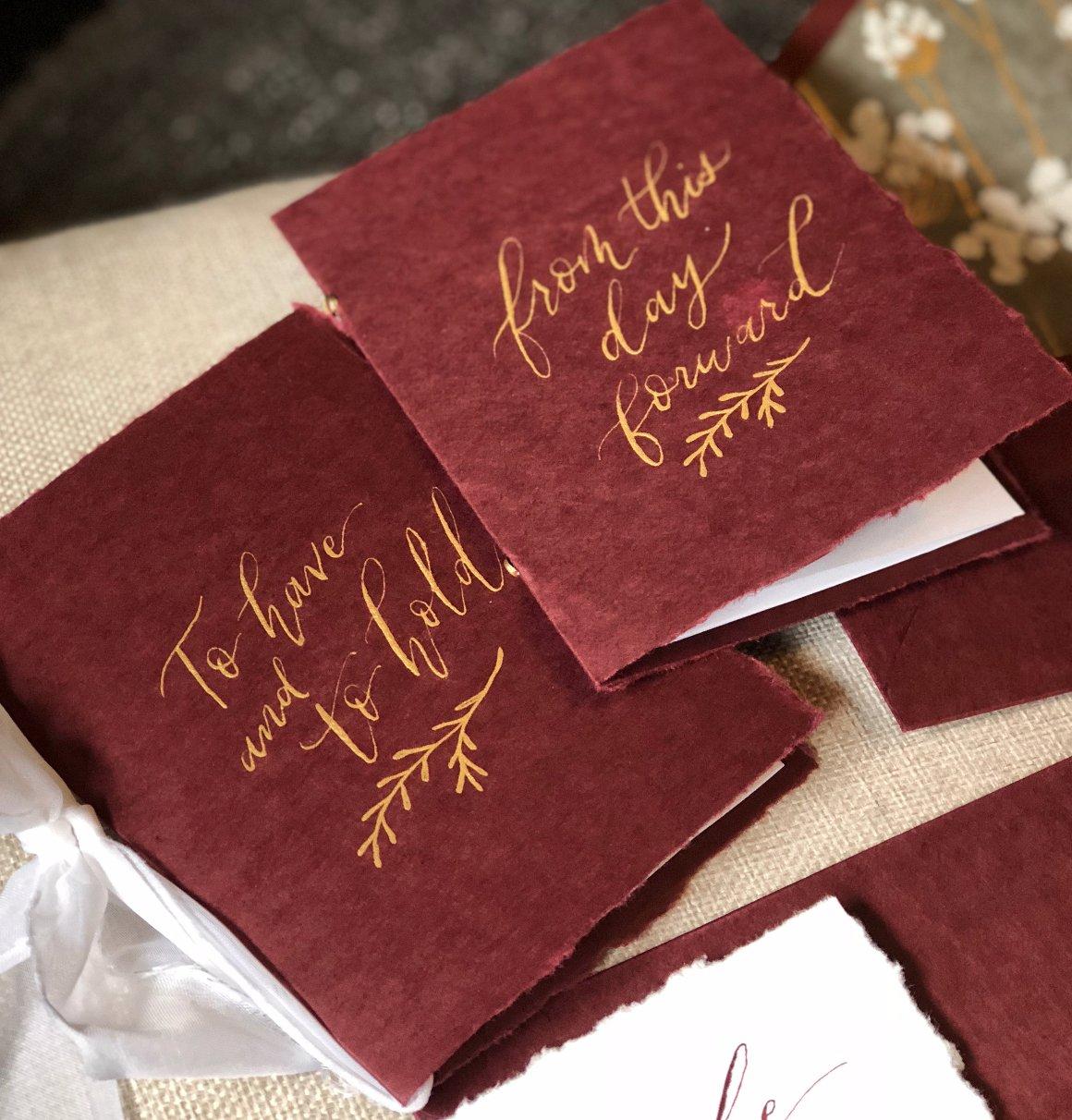 Guest Book
Use an actual book as your wedding guest book. A book of love poems, a children's book or a coffee table book are all great options. This will become a wonderful keepsake that you'll enjoy browsing for years to come.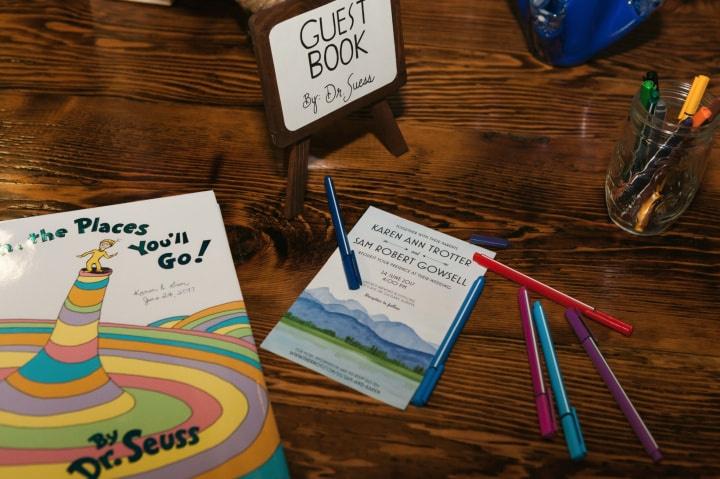 Wedding Menu
From the Mad Hatter's tea party (Alice in Wonderland theme) to the celebratory dinners in the Great Hall (Harry Potter theme), many an iconic books feature notable meals. If there's a feast in your favourite story, go ahead and use it to inspire your wedding menu. Of course, you'll have plenty of wiggle room here, so ask your caterer to get creative.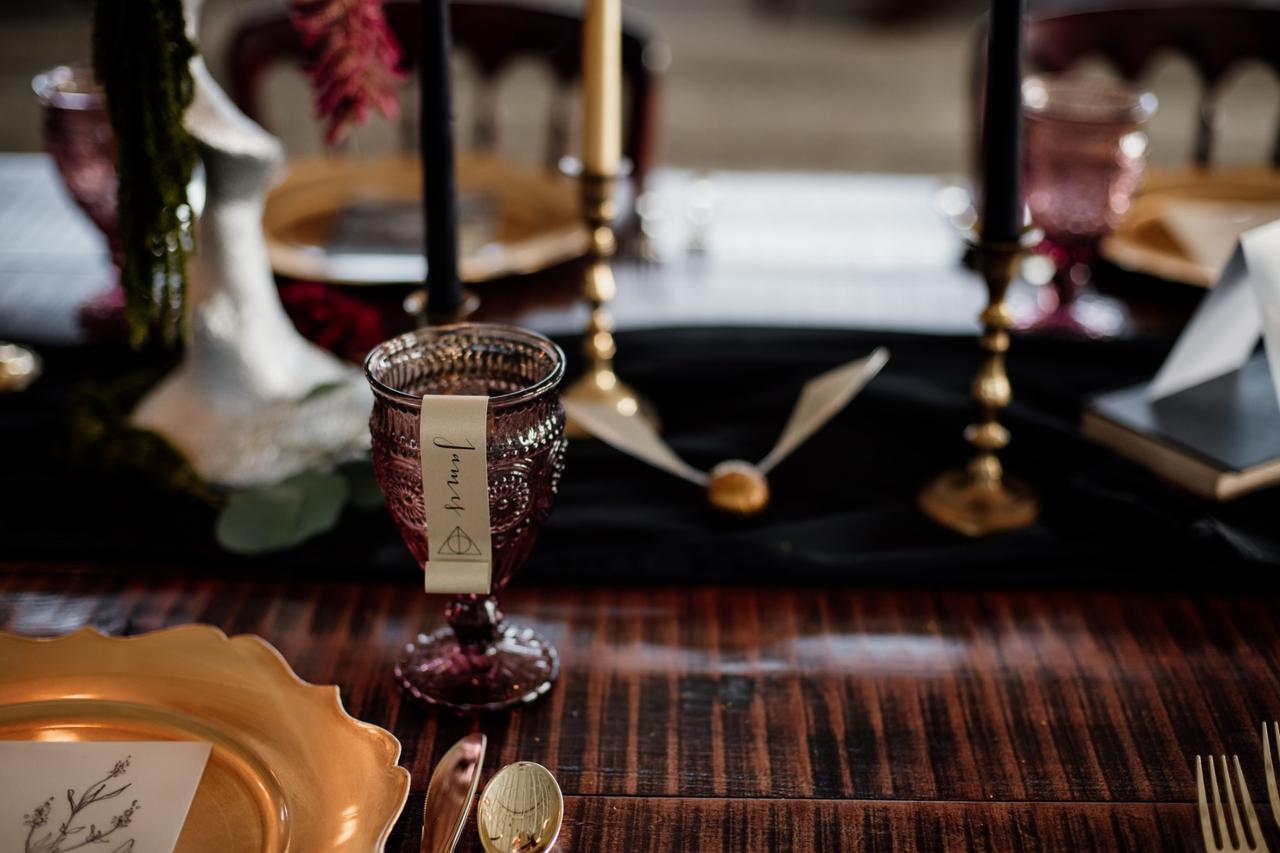 Centerpieces with Books
Not all wedding centerpieces involve flowers! Skip the gardenias and greenery and make the focal point of your reception tables books. No, you don't have to run up an insane bill at Indigo to get the job done - simply visit your local second hand store and stock up on a few good-looking books (now really is the time to judge books by their covers). Not only will this give your tables a bit of vintage flair, but it'll also save you a couple bucks.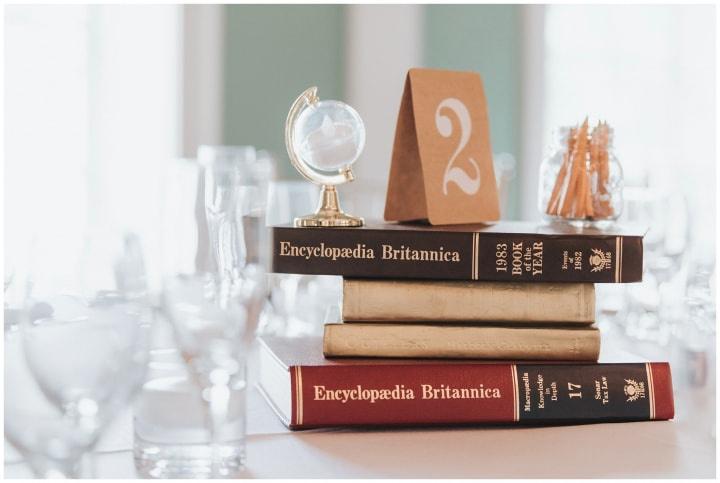 Table Names
This is probably the easiest way to incorporate your love of books into your wedding design. Instead of numbering your tables, give them names that correspond to your favourite fictional characters, authors or literary devices (if you're super nerdy!). You may want to include a little explanation on a notecard, so that your guests understand the references.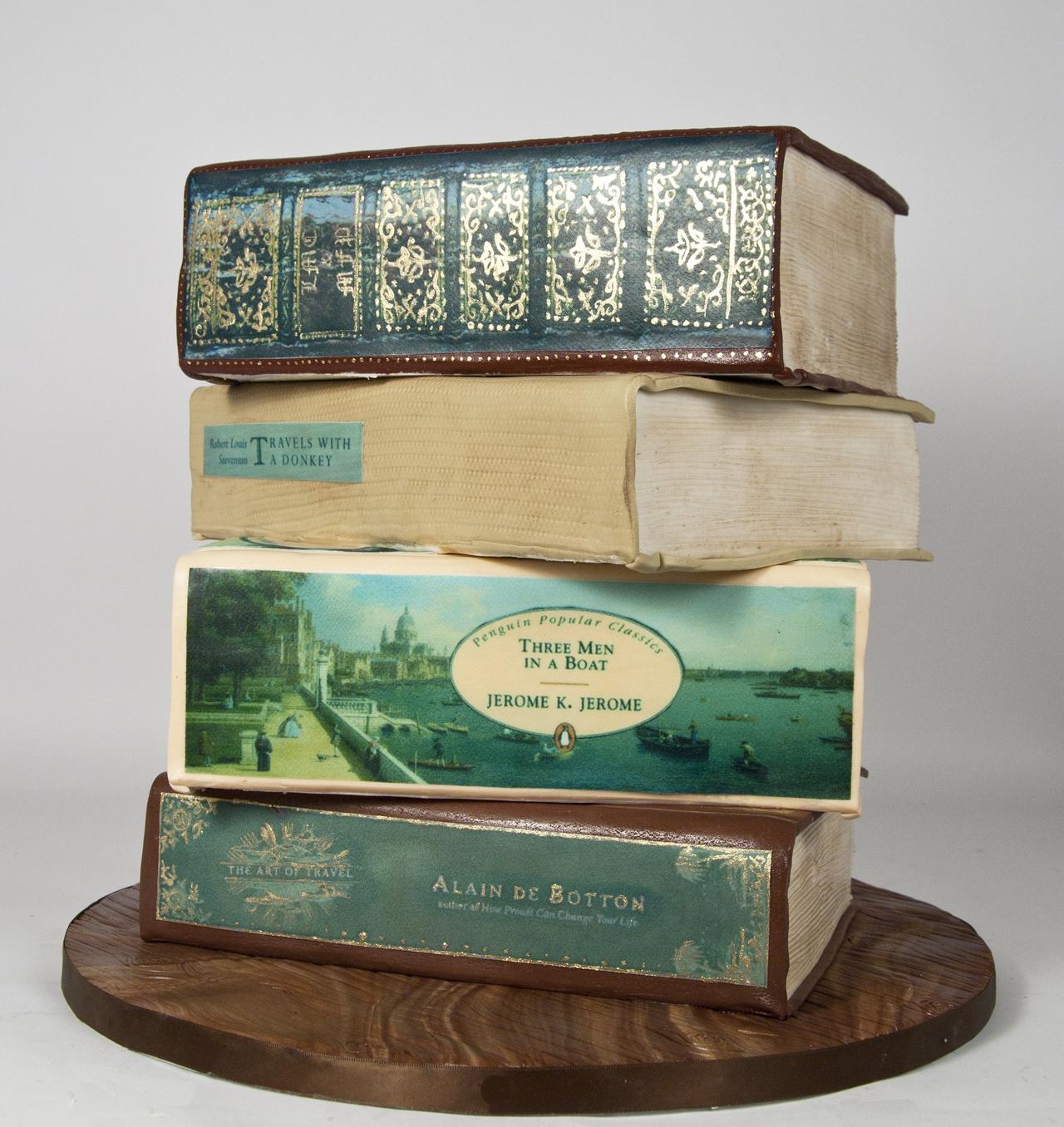 Wedding Cake
That's right, even your wedding cake can be given a literary twist! Ask your baker if he or she is up to the challenge of transforming your tiers into a stack of books (pictured above) or pages from romantic novels (pictured below). Keep in mind, it'll probably cost a little extra. If you don't want the homage to be so obvious, you could always use a themed topper, instead.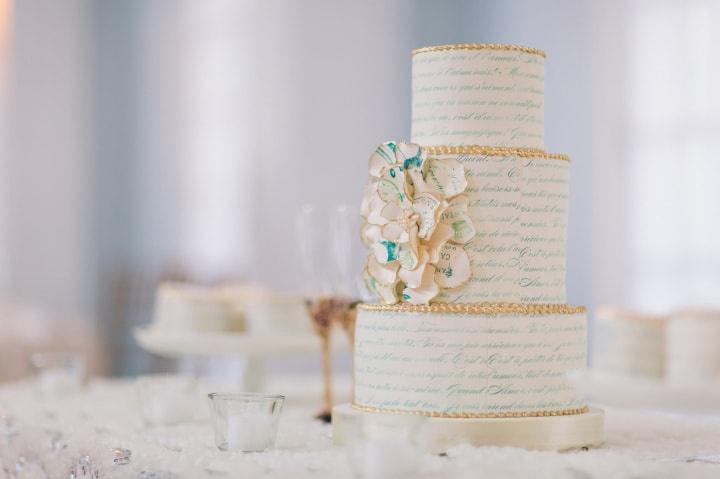 Wedding Favours
Naturally, you want everything down to your favours to be on-theme, so gift your guests with some itty bitty book-related prezzies. If you're looking for a cheap and cheerful option, bookmarks are the way to go. They're super easy to DIY, so think about inviting your wedding party over to make them with you (this is a great bonding activity). Want to take them to the next level? Consider stamping them with your monogram or tacking on a romantic literary quote. A custom flipbook is another sweet idea—tell your love story using pictures.