Everything You Need to Nail a Harry Potter Wedding Theme
You can't "accio!" a perfect wedding, but you can craft an impressive Harry Potter wedding theme with your own two hands.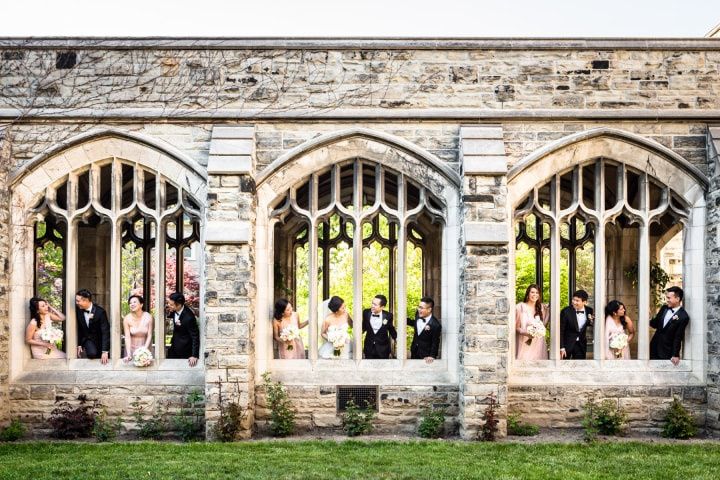 If you grew up with the Harry Potter books, you probably love them almost as much as you love your soon-to-be spouse. So, why not use them as the inspiration for your big day? Whether you want to go all out with a Harry Potter wedding theme at a castle venue and chocolate frogs for dessert or just give a subtle nod to the stories with one or two enchanting decorations, there are plenty of ways to infuse your wedding day with a bit of J.K. Rowling's magic.
Here's everything you need to nail a Harry Potter wedding theme.
Spellbinding stationery
First things first - finding that perfect wedding stationery to send out to your friends and family. We love the idea of using Harry's Hogwarts letter or the Marauder's Map (two of the HP universe most important paper goods) as inspiration. Tip: don't attempt to send them by owl, that's just asking for trouble.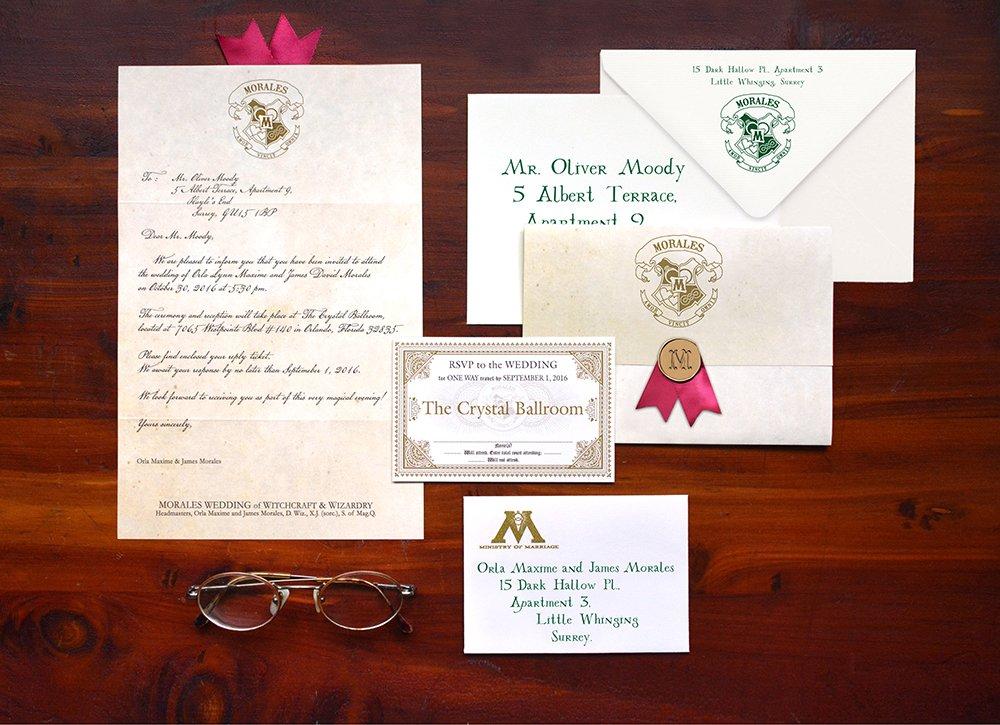 Your own personal Hogwarts
From Hogwarts-esque schools (hello, U of T) to castles to enchanting gardens, Canada has it all. While these venues may not boast moving staircases, talking portraits or chambers of secrets (which is probably a good thing), they are pretty magical. Decorate yours out with a house-themed colour scheme and you'll have a Harry Potter wedding to remember.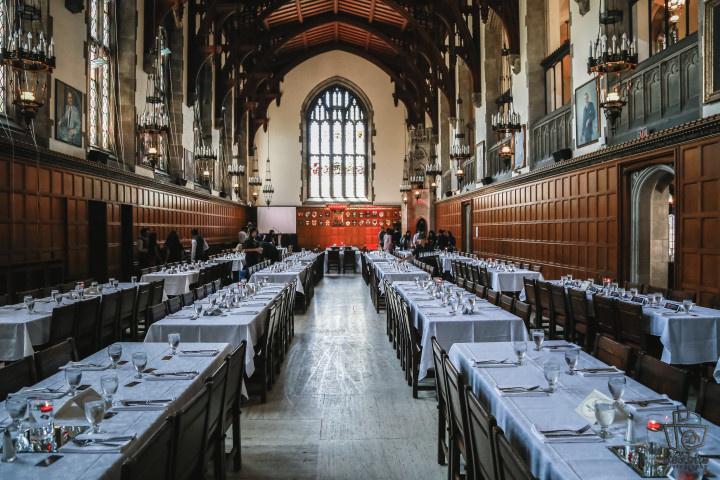 Floral arrangements inspired by herbology class
Instead of purchasing perfectly-manicured floral arrangements, go for unruly greenery and wild blooms (you know, the kind of stuff Professor Sprout fills her greenhouse with). Word to the wise, skip the Mandrakes - you don't want their shrieking to ruin your wedding.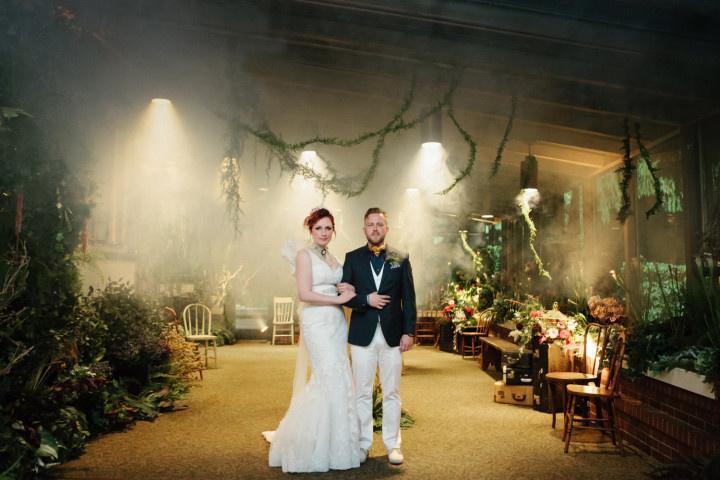 A nod to Moony, Wormtail, Padfoot, and Prongs
While stationery is the easiest place to work a Marauder's Map reference into your big day, it's not the only option. If you'd prefer to be a little more low-key with your love for HP, Sneak a reference to the infamous document by writing 'Mischief Managed' on the soles of your wedding shoes.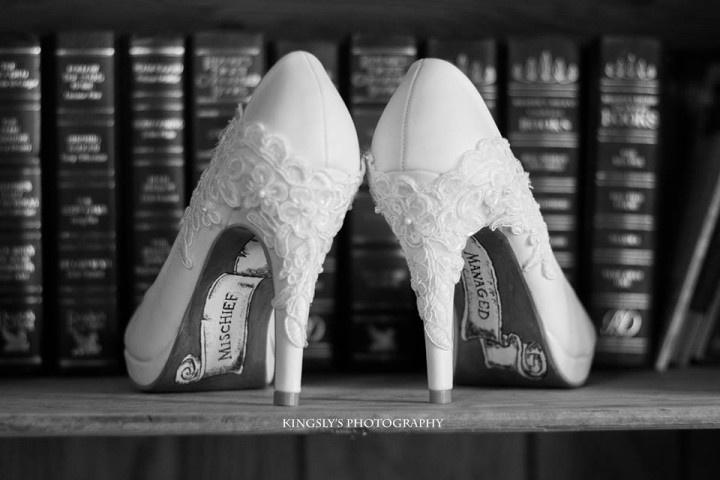 A pair of unbreakable vows
If you've read the Half-Blood Prince - and there's a good chance you have, since you're hosting a Harry Potter wedding - you know how serious an unbreakable vow is. While yours won't have the same chilling ramifications, you should take yours just as seriously. Put some TLC into writing your wedding vows and maybe sneak in a quote or two from J.K. Rowling for good measure.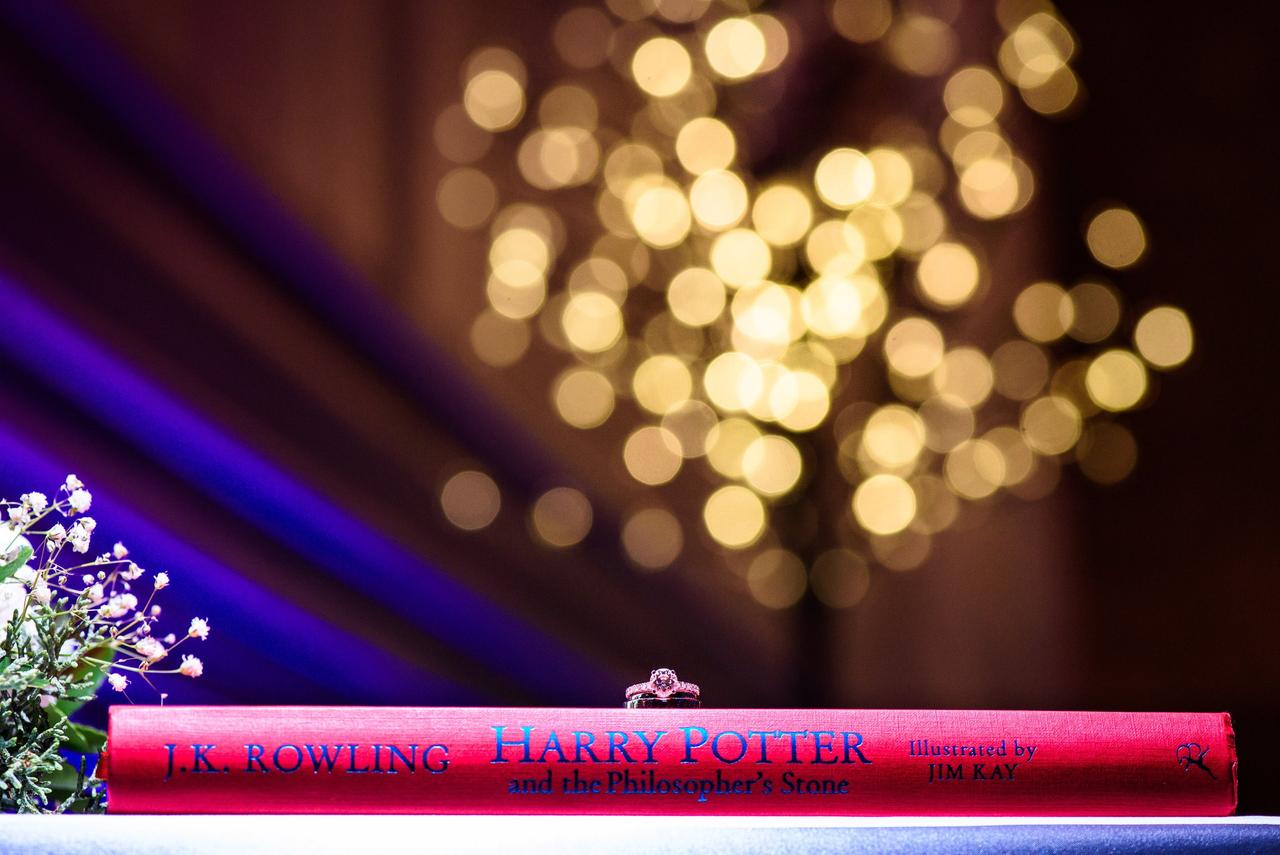 A whimsical wedding cake
Choose a few of your favourite elements from the books and ask your wedding cake baker to deck out your cake with them. Fan favourites include the symbol of the deathly hallows, the stag, wands and, of course, the word "always".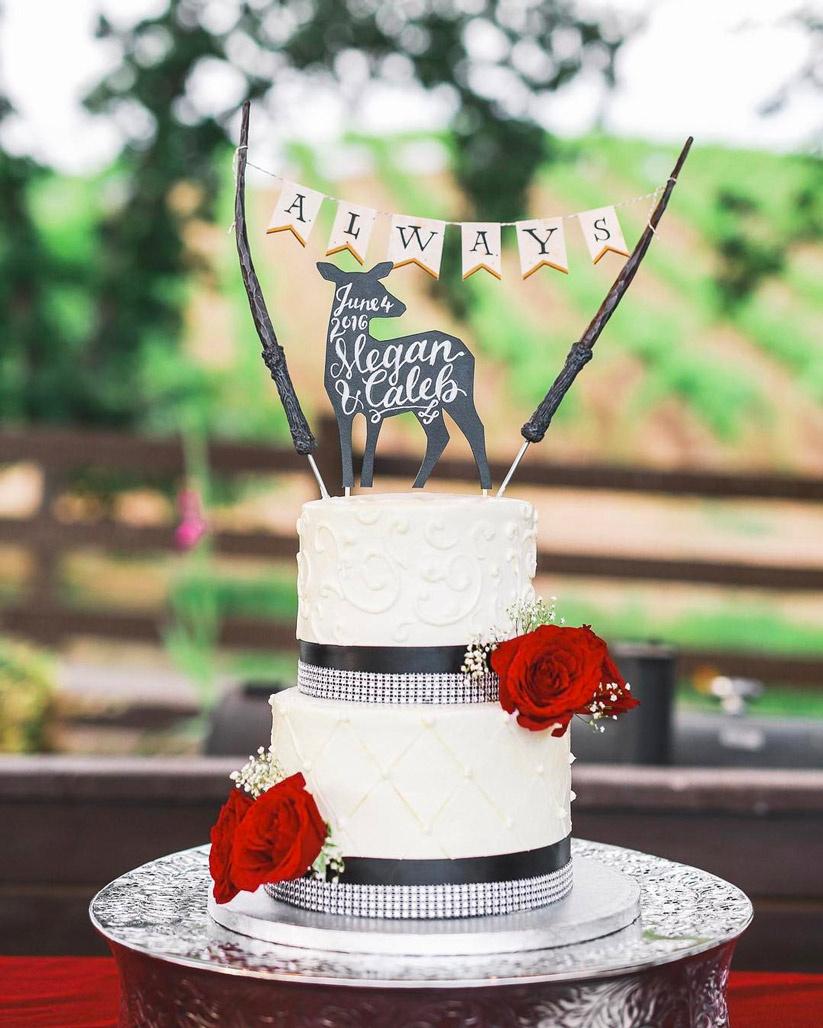 A Honeydukes-esque candy bar
A trip to Honeydukes is impossible for muggles like us, but that doesn't mean you can't have a magical candy bar for your Harry Potter wedding theme. Order Bertie Bott's Every-Flavour Beans and Jelly Slugs online or get creative with your own interpretation of the famous confections with sweets from your local candy store.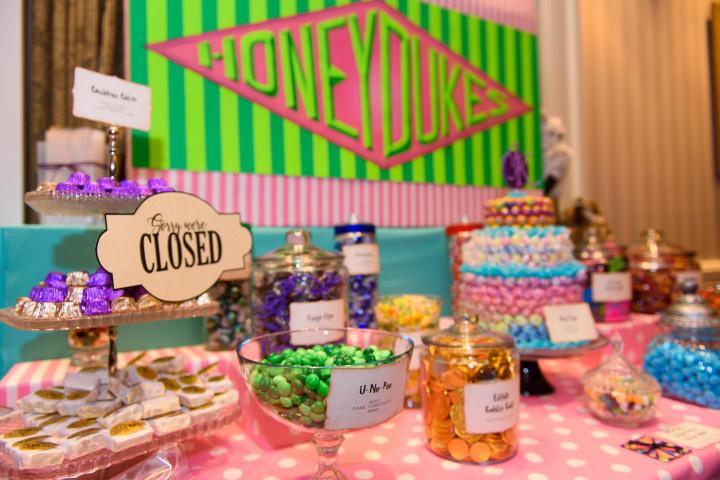 Enchanting signature cocktails
Every wedding cocktail hour needs a killer signature beverage or two. Have your bartender whip up a few personalized potions for your big day (don't forget to name them after spells, character or actual potions). While you may not have all the ingredients found in Snape's classroom, you can get just as creative with spirits. Tip: if you hail from Toronto, we highly suggest taking a trip to the city's Harry Potter-inspired bar, The Lockhart, to get those creative juices flowing.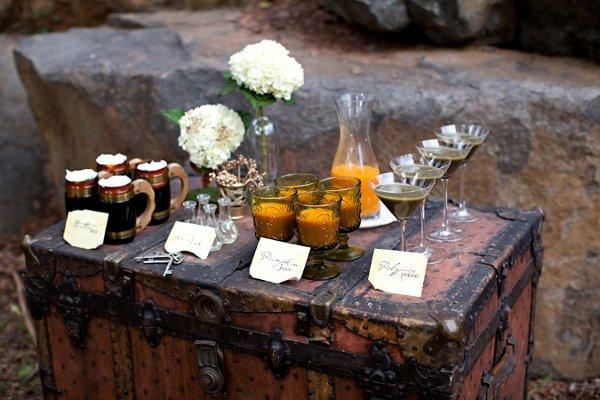 Creative table names
With seven books filled with spells, incantations, mystical places, magical beings and more, you've got plenty of Harry Potter wedding table name inspiration at your fingertips. We love how this couple chose important destinations, like The Burrow and Diagon Alley, for theirs.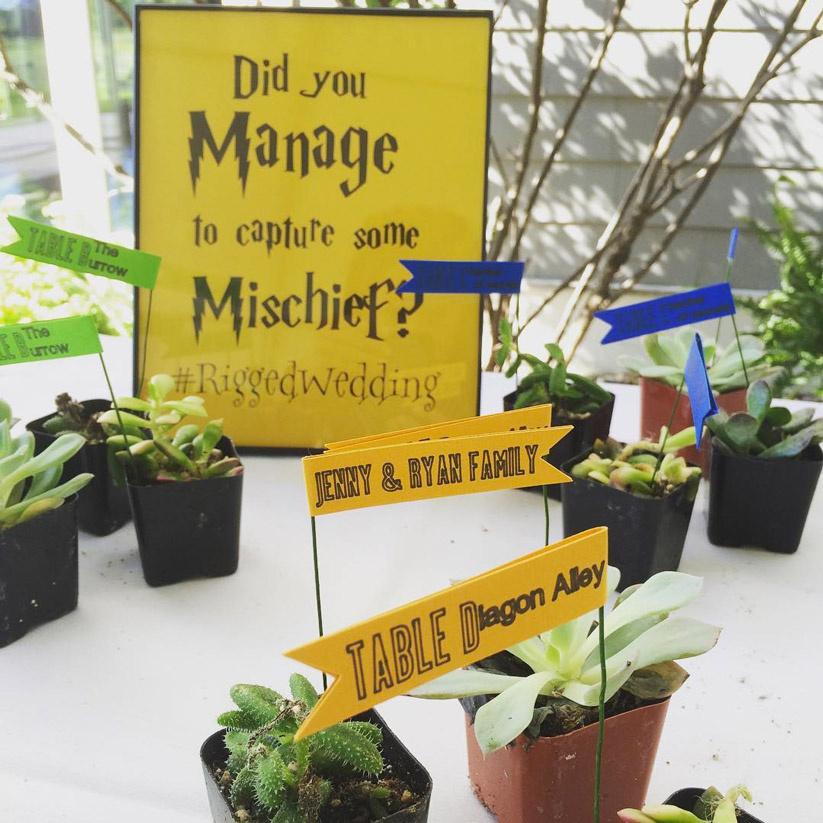 Literary signage
With so many memorable quotes, you shouldn't have a tough time crafting your wedding signage. Want to tell your guests where to go? Tag that sign with a "mischief managed". Or, maybe you want something a bit more subtle? Copy this couple and use the most romantic line in the books to mark your bride and groom chairs.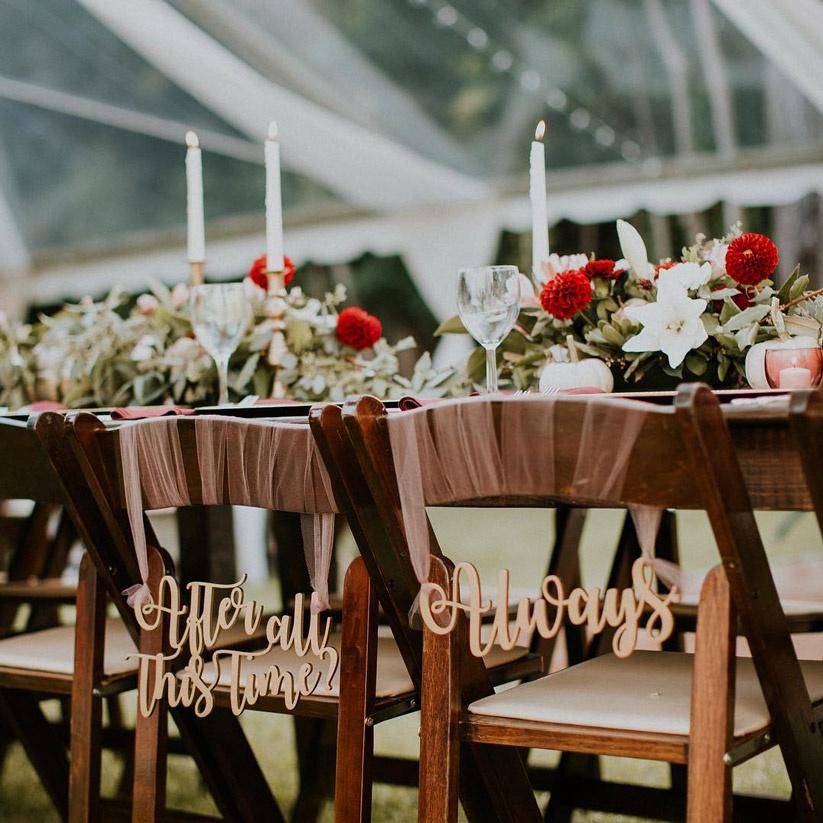 A themed photoshoot
Ask your wedding photographer to add a few special effects to your photos to make them a touch more magical. If you can work in a wand duel, like this couple, even better.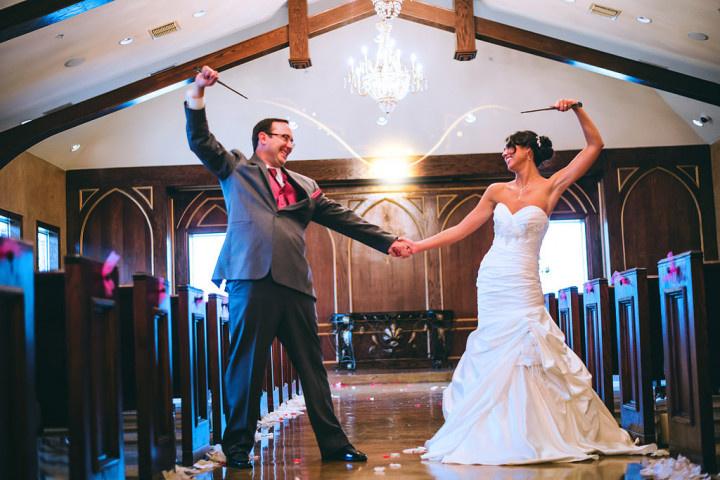 Magical favours
Sadly, you won't be able to take a trip to Diagon Alley to stock up on your wedding favours, but you can find some pretty amazing ones outside of the wizarding world. Themed cookies (like these ones), dorm keys, imitation Horcruxes or chocolate frogs would look anything but out of place at a Harry Potter wedding.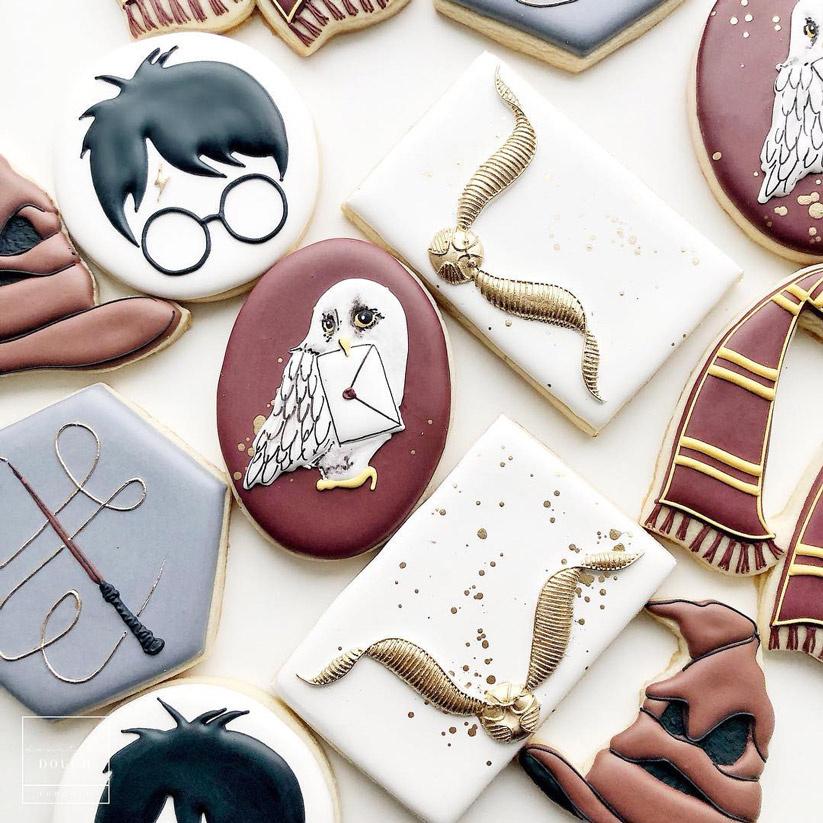 Some fun photobooth props
Here's a place where you can really get creative with your Harry Potter references! Give your guests plenty of options to play around with in your wedding photobooth, from robes to pages The Daily Prophet.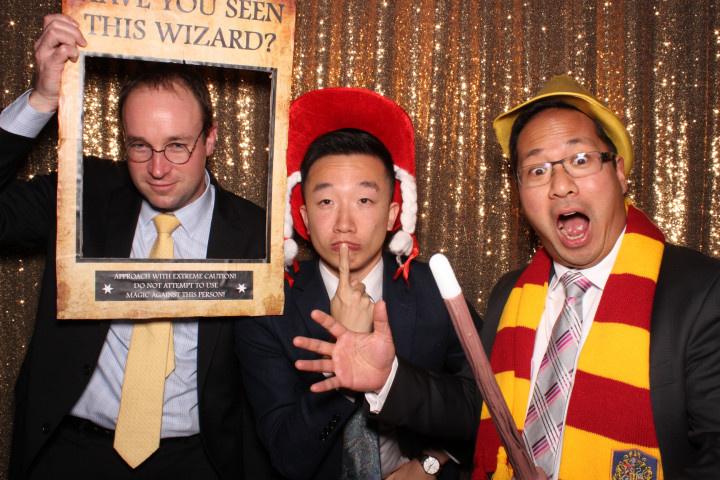 Find your dream team with WeddingWire's wedding venue and wedding vendor directories »