5 Major Wedding Reception Decoration Don'ts
Here are a few things that you should avoid at all costs when choosing your wedding reception decorations.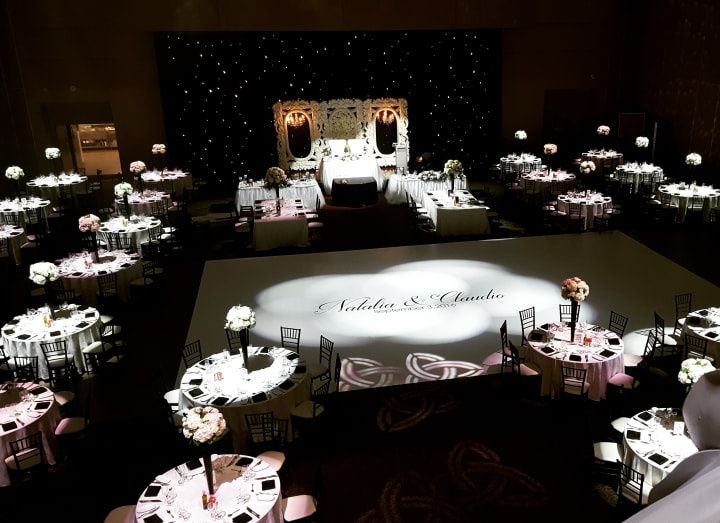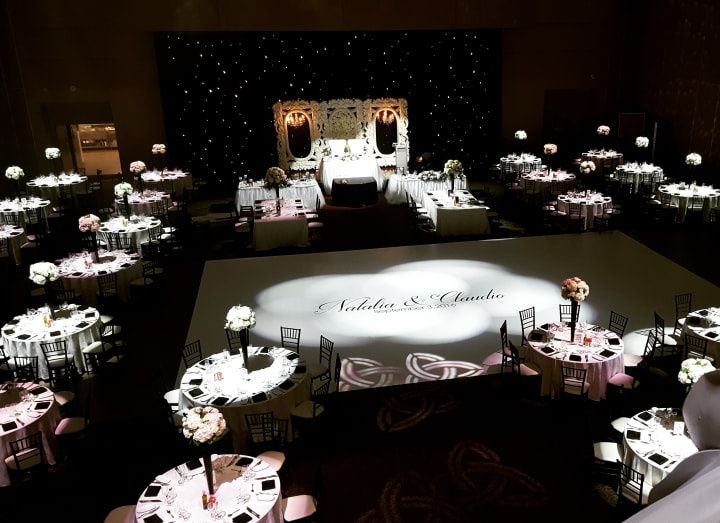 Your wedding reception decorations will be the first things your guests see when they enter your reception venue. They're what makes your wedding theme come to life, so getting them right is important. Keep in mind that while there are plenty of dos when it comes to wedding reception decor, there are equally as many don'ts. If you need a crash course on what to avoid, read on.
Here are a few major wedding reception decoration don'ts.
Don't DIY everything
After spending hours scrolling through Instagram and watching YouTube videos, you'll probably want to DIY all of your wedding reception decorations. While this could save you a couple bucks, it'll definitely eat up more of your time and all your projects may not go as planned (we've all seen our fair share of #pinterestfails). We suggest sticking to one or two DIY projects and leaving the rest to the pros.
Don't overfill your tables
You've probably seen one or two photos of tables brimming with greenery, florals and beautiful baubles and thought "that's the style for me". But wait just a minute! While these spreads are undeniably gorgeous, they may not be the most practical. Think about how much space your guests will need to eat and, if you're doing family style catering, how much space you'll need for food. This may mean you need to nix a few wedding table decorations (or suspend them as pictured here), but sometimes you have to go with practicality over Pinterest. Also, be mindful of the height of your wedding centerpieces so that guests can see each other and the head table.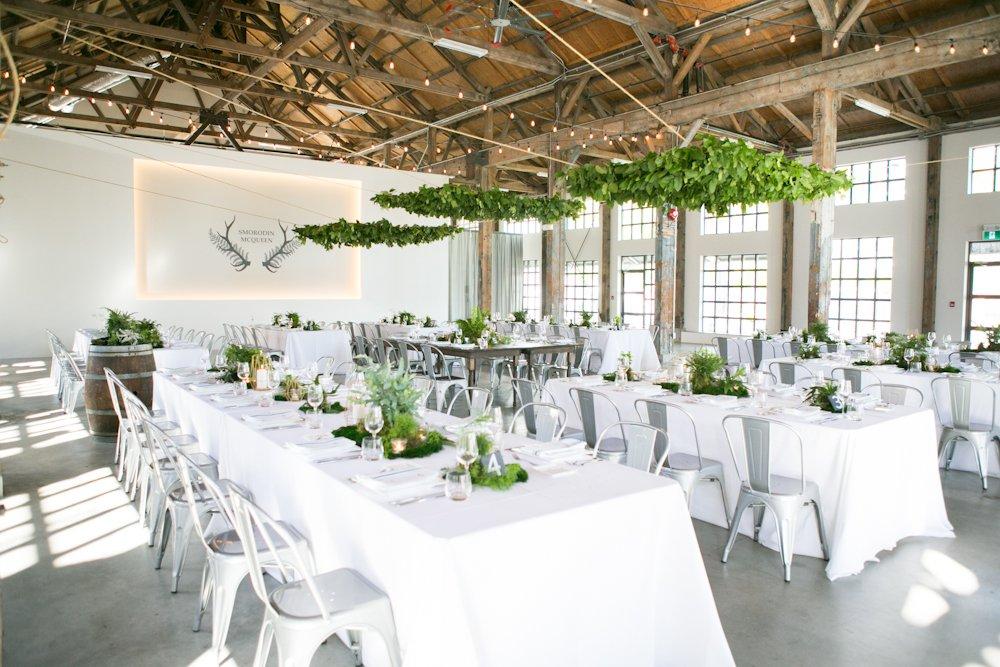 Don't ignore the weather
Different seasons call for different decorations. If you're hosting an outdoor summer wedding, having heavy, floor-length tablecloths is a huge no-no (that's just asking for extra perspiration). On the other hand, if your big day falls between September and May, you may want to consider adding some snuggly throws to your lounge area (these will look amazing and keep your guests warm, killing two birds with one stone).
Don't get too matchy-matchy
You chose your wedding colours for a reason - because you absolutely love them! While having your wedding reception decorations complement each other is necessary – the last thing you want is for your florals and linens to clash – you don't want everything to blend into the background. Make sure you break things up by adding in texture, patterns and different hues to keep things interesting.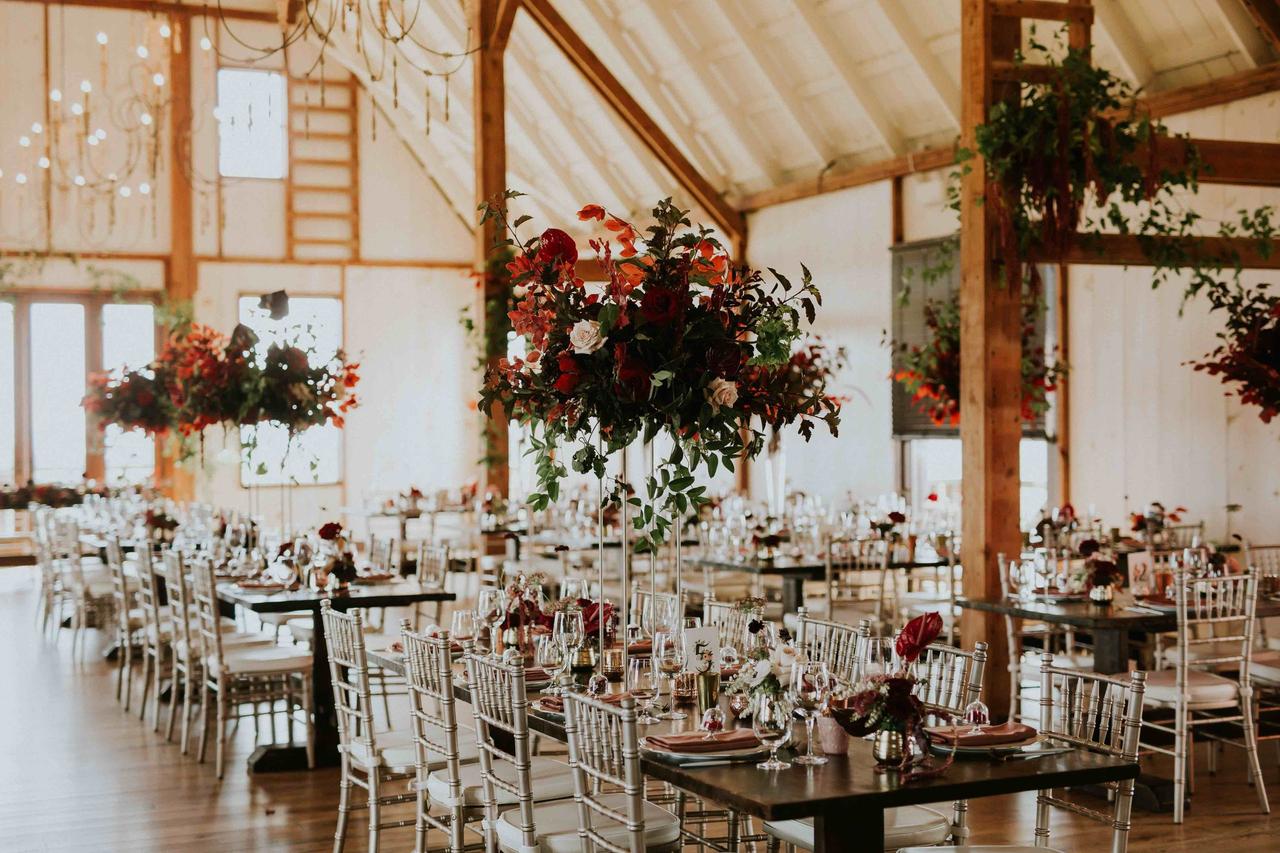 Don't forget to leave room for dancing
Before you start renting massive photobooth backdrops and commissioning ice sculptures, you'll want to think about how much space you'll need for dancing. You'll probably want everyone to hit the floor at some point in the evening, so make sure there'll be room for all of your guests to bust a move. Yes, you may have to sacrifice an arrangement or two, but you'll be thankful you did when "Sweet Caroline" comes on.
Find wedding reception decorations, florists and event rentals on WeddingWire »