5 Tips for Prepping for a Snowy Wedding Day
Remember Phoebe and Mike's adorable winter wedding in Friends? Well, yours could be just as cute, and you won't even need a militant planner like Monica to get you through it.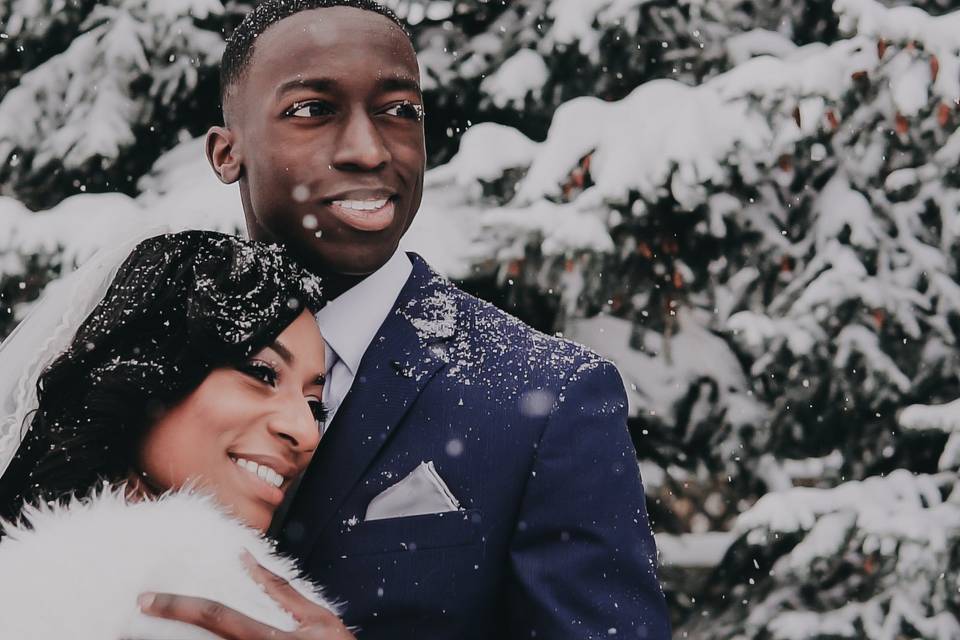 If you're hosting a winter wedding between December and March, you can probably expect a bit of snow. While you're probably used to these conditions - you are in the Great White North, after all - you'll need to get a few extra things in order for your big day. From choosing the right winter wedding accessories to helping your guests plan their driving routes, here's everything you need to know.
These are your snowy wedding day tips.
Let it be your inspiration
Instead of trying to fight the inevitable, use the snowy conditions to inspire your wedding menu and decor. Serve cozy drinks and comfort foods like s'mores, spiked hot chocolate and fondue and transform your venue into a winter wonderland with a cool colour scheme and winter-themed trimmings. Bonus: Here are 15 Fireplace Wedding Decor Ideas We're Absolutely Obsessed With.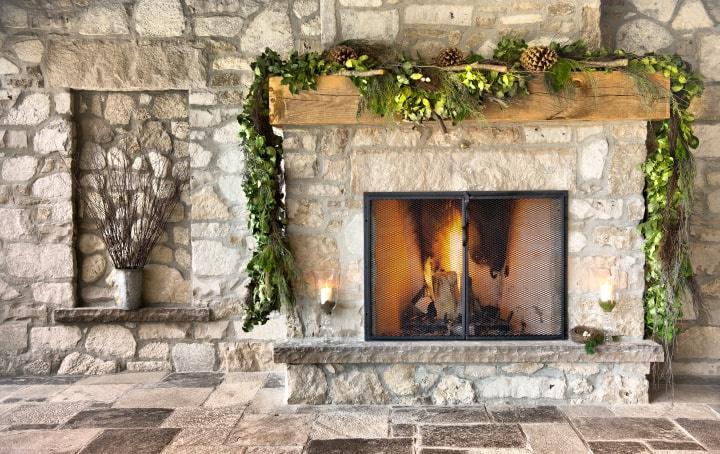 Be prepared
You don't want anyone to be uncomfortable on your big day, so have some supplies at the ready. Fill your guests welcome baskets with gloves and scarves so that they stay cozy. Also make sure your wedding venue is equipped with shovels, salt and all the necessities so that no one has to climb through mountains of snow in their cocktail attire.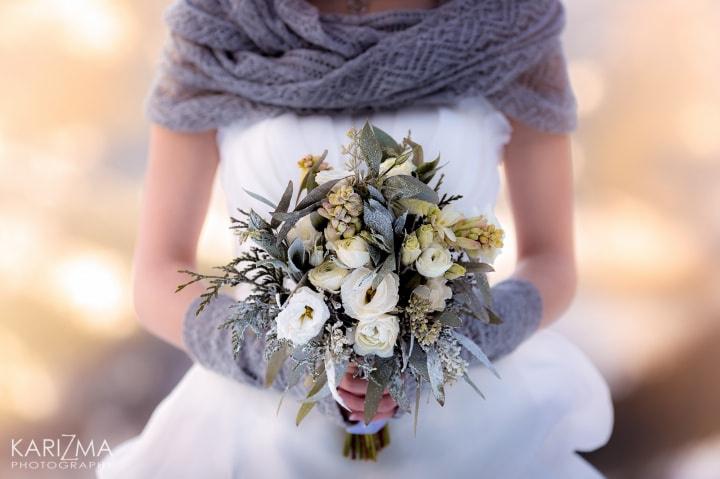 Get yourself some cute accessories
You don't want to have cold feet on your wedding day. Though you may be hesitant to trade in your Swarovski-encrusted stilettos for a pair of Sorels, they can look just as cute paired with a wedding gown. When you're dashing in and out of your wedding venue or taking outdoor photos, ditch the fancy footwear and add a cute coat, shawl or cape on top of your gown - you'll look amazing and be toasty warm.
Offer alternative travel routes
Snowstorms and road closures go hand in hand, so make sure to give your guests options for getting to and from your venue. If the forecast is looking particularly grim for your wedding day, add a few alternative travel routes to your wedding website. Let your guests know what they're in for by sending out an email blast, or, if you're having a very intimate affair (AKA not hosting a lot of guests), dropping them a line.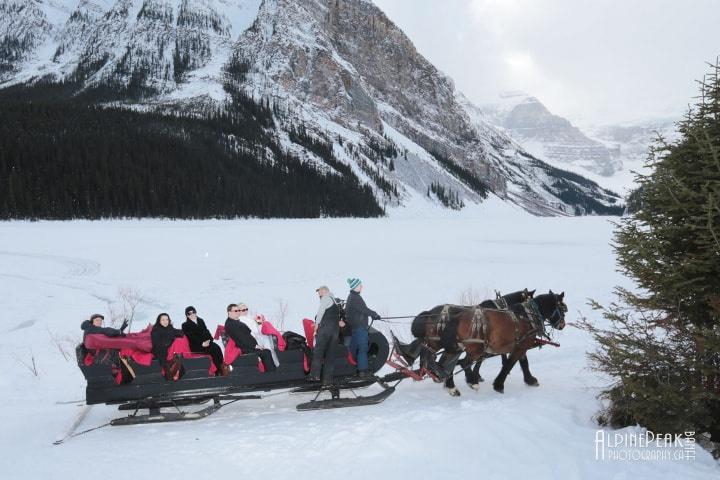 Don't let it get you down
Snow can be downright magical, so don't let it put a damper on your big day. Sure, you may be a little cold getting in and out of your limo, but that shouldn't keep you from enjoying your nuptials. Snow is actually seen as a good omen, signifying fertility and prosperity, so it could be the good luck charm you're looking for.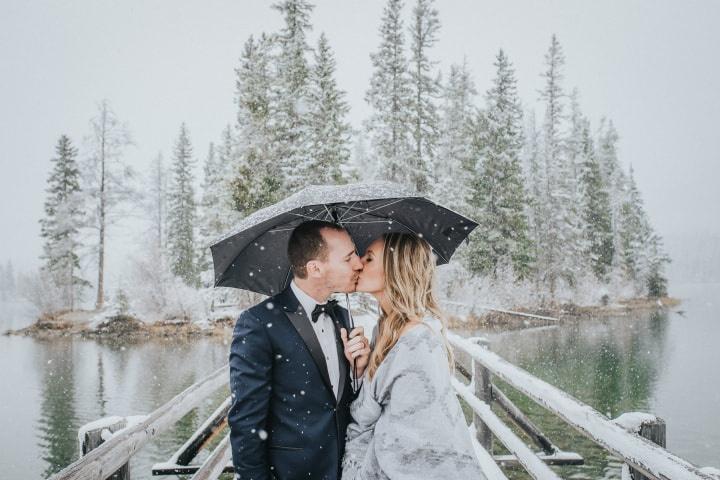 Find winter wedding inspiration in our Real Wedding galleries »