5 Major Wedding Guest List Don'ts
It's time to get schooled on what you shouldn't do when making the wedding guest list for your celebration.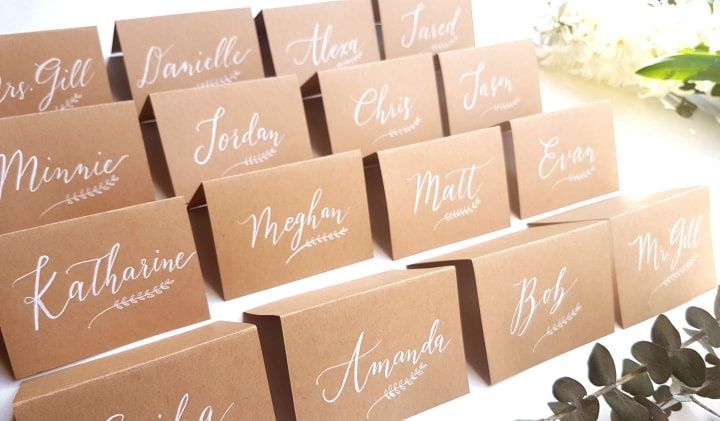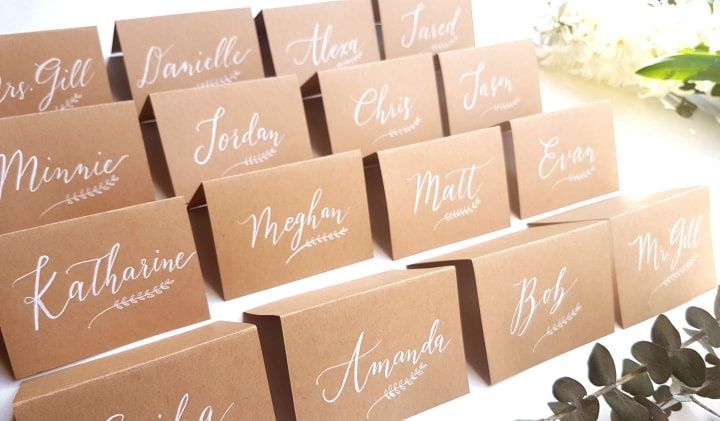 Creating your wedding guest list can be pretty tricky. Of course, you'll probably want to invite everyone to your big day right away, but that's not the best idea. Wedding guest lists require some serious TLC and you're almost guaranteed to run into trouble if you jump the gun on your invites. If you need help when it comes to things to avoid when plotting out who to send wedding invitations to, we're here to help.
Here are a few major wedding guest list don'ts.
Don't invite anyone until you've made a guest list
If you just got engaged you probably want to tell everyone from your bestie to your barista about your impending nuptials - but hold your horses! You can show off your engagement ring and talk about how adorable your proposal was, but don't start talking about wedding details until your guest list has been finalized. Remember, the people who you discuss it with will be expecting an invitation (okay, maybe not the cashier at Starbucks), and you don't want to have to deal with giving them an awkward explanation or excuse later.
Don't let friends and family influence your decisions
There's a 99.9% chance that someone will ask you to invite extra guests to your wedding. Your mom may want her BFFs in attendance or your MOH may think inviting your entire sorority chapter is a fabulous idea and you'll have to be the one who sets them straight. Try your best to remain calm, cool and collected while explaining your wedding guest list rules to your nearest and dearest, and, remember, they're not trying to drive you up the wall. Pro tip: don't budge for anyone, that'll just open the floodgates to more and more unplanned invites.
Don't make it too long
Over-inviting is a huge no-no. You don't want to send out invites to three hundred people only to realize your venue will only accommodate half of them. Before sitting down to finalize your guest list you should have your wedding budget and your wedding venue sorted out. This will save you from realizing you don't have enough cash to serve them dinner or seat them at your ceremony during crunch time (that's sure to send you into bridezilla (or groomzilla) territory).
Don't feel guilty if you can't invite everyone
You probably won't be able to invite all of your friends, family members and Instagram followers to your wedding - and that is A-OK. You should be surrounded by your nearest and dearest on your big day not a bunch of people you met at a university party ten years ago. If you can't invite a few pals due to space or budget restraints, don't feel bad. Yes, the ones who don't receive an invite may be salty for a week or two, but we promise, they'll get over it.
Don't forget to include names on your RSVP cards
You definitely should not write "no plus ones" or "no kids allowed" on your wedding invitations - that won't sit well with any of your guests, even if it's written in the most beautiful calligraphy. So, how do you make your rules clear without being so direct? Include specific names on your stationery and follow envelope addressing etiquette. If you don't think that'll get your message across, you can always spell it out for them on your wedding website's FAQ page.
Create a wedding guest list using WeddingWire's FREE Guest List tool »