Where to Get Wedding Cakes in Kelowna
Wondering where to get a wedding cake in Kelowna? You're sure to fall head-over-heels for the sweet treats in these bakeries.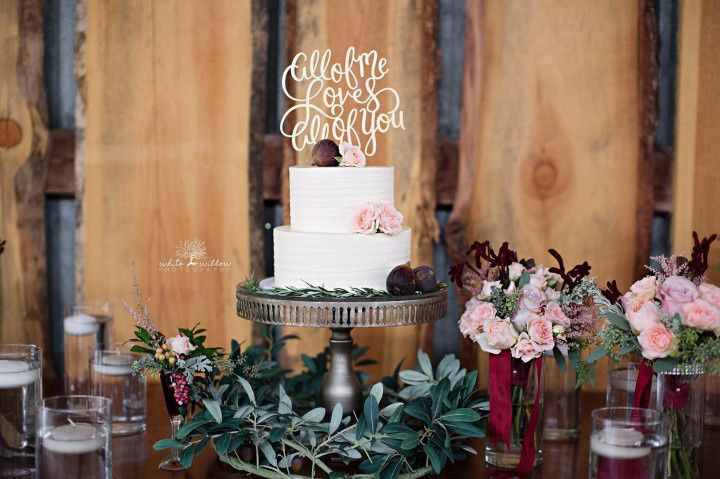 If you're total sugar fiends, choosing your wedding cake will probably be your favourite part of planning. I mean, what's not to love - you'll get wedding cake tastings to sample different flavours and icings and leaf through portfolios of epic designs to craft your dream dessert from scratch. But before you get into all that stuff you need to hunt down the right bakery for the job. We've figured out where to get wedding cakes in Kelowna to eliminate the guesswork and point you in the right direction.
Here's where to get wedding cakes in Kelowna.
CupCasions
If you dream of topping your wedding dessert table with a cupcake tower, CupCasions is the where to get a wedding cake in Kelowna. The shop uses family recipes that have been passed down through generations, so you're guaranteed a delicious, homemade cake without any nasty preservatives or chemicals. There are more than 70 flavours available and plenty of different styles, ranging from cupcakes (obvi) to classic wedding cakes. It's a 100% peanut-free bakery, so if you or any of your guests are allergic, you don't have to worry.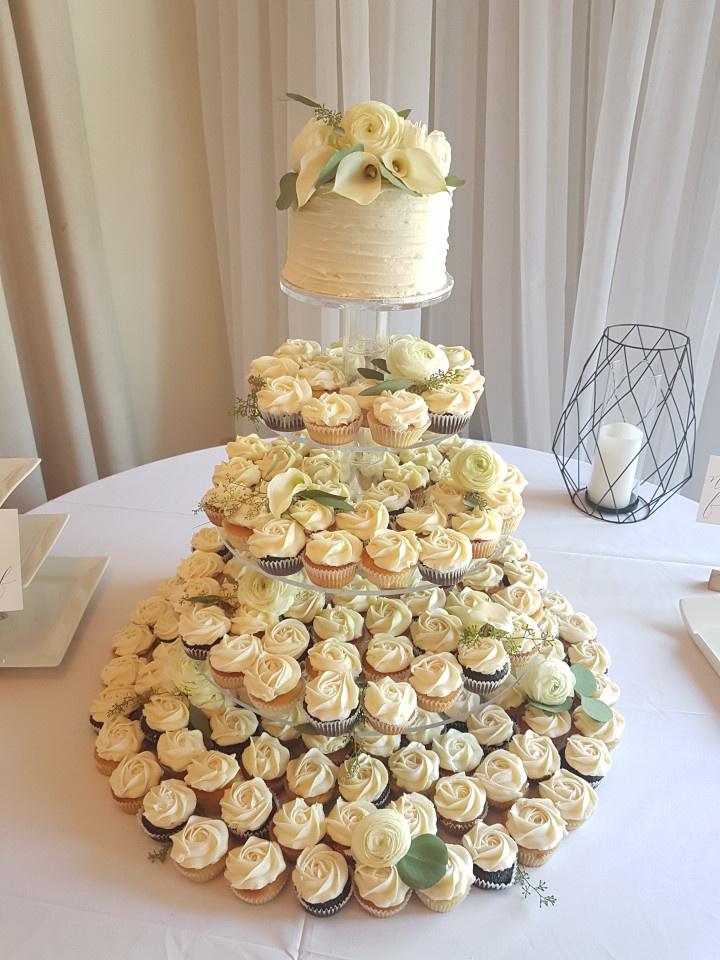 Sugar Sweet Cake Company
Sugar Sweet Cake Company specializes in Italian meringue buttercream, old fashioned butter cakes. It uses fresh, local ingredients for all its desserts, so you can be sure you're getting the best of the best when it comes to flavour. In its portfolio, you'll find everything from sweet and simple naked wedding cakes to intricate fondant designs. Of course, its bakers will work with you to dream up something that fits your palate and style perfectly, so you really get your dream wedding cake.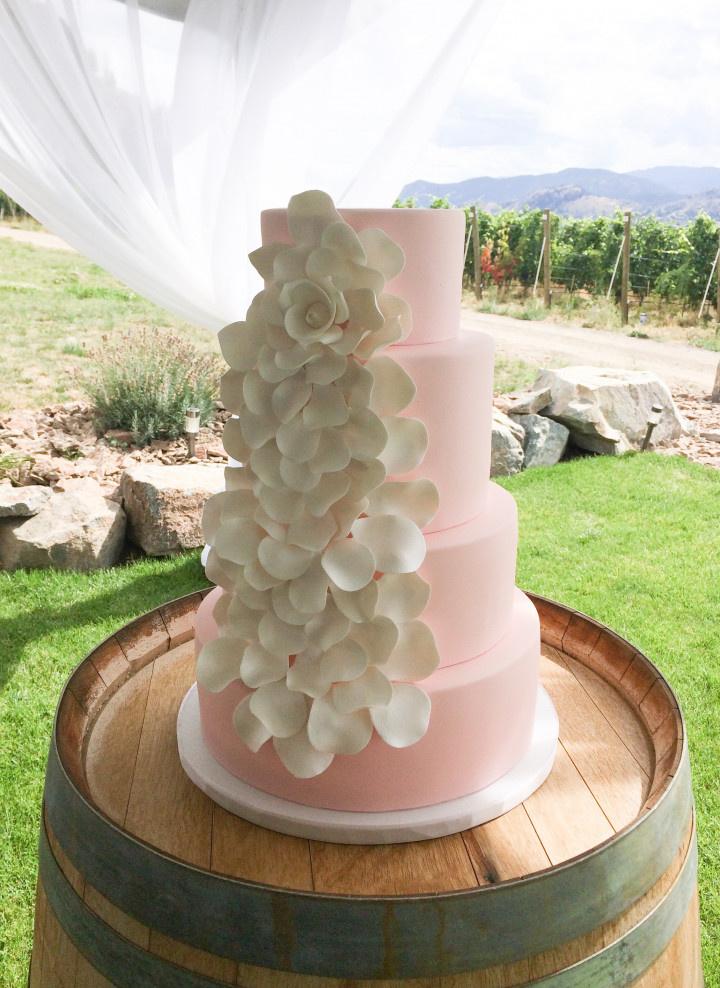 Cakery Arts
Cakery Arts creates wedding cakes that are so gorgeous you may not want to slice into them (but you totally will). The owner, Cindy Finnigan, makes eye-catching desserts with ingredients that are organic and locally-sourced, so you don't have to worry about what's going into your cake. She's also happy to accommodate dietary restrictions, so even if you're lactose-free, nut-free or gluten-free you'll end up with a delicious wedding cake.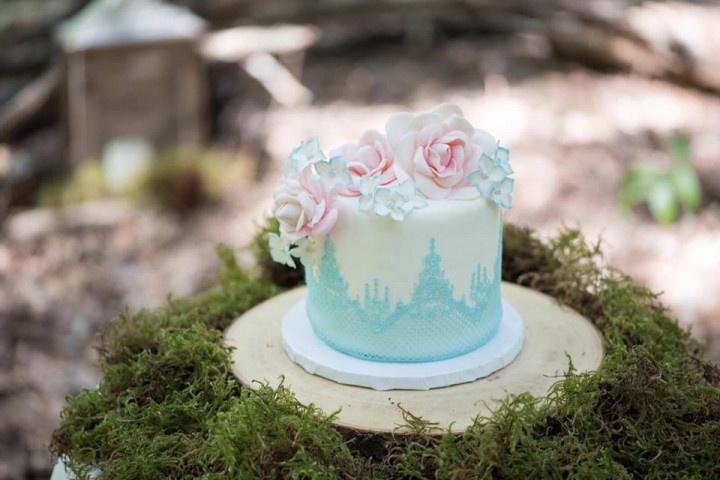 Kakes by Kathie
Kakes by Kathie creates gorgeous, luxury wedding cakes in Kelowna for all styles of event. Its been in business for 20 years and boasts stellar reviews of its service on its profile. Whether you want an intricate ruffle wedding cake design, an artsy ombré confection or something totally original, this bakery can make your wedding cake dreams a reality.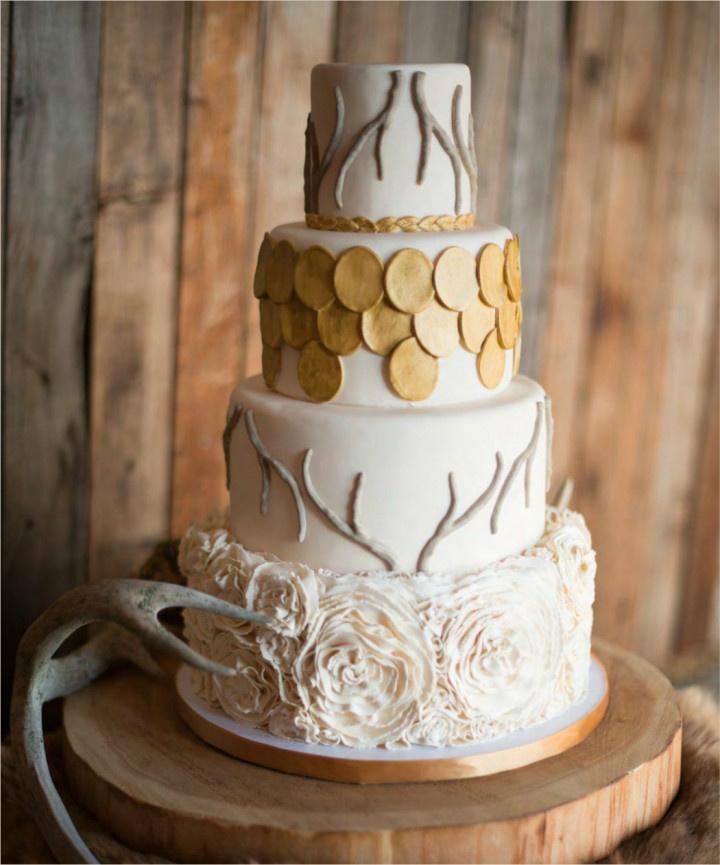 Whisk Cake Company
Head to Whisk Cake Company if you're in the market for a wedding cake that'll steal the spotlight. Its gallery flaunts gorgeous designs for every wedding theme, including a sky-high geometric wedding cake creation, a hand-painted floral design and a classic buttercream style. Of course, they'll work with you to figure out exactly what you need for your wedding, but you can totally use those pics as inspo. If you're in the market for something a little different, it can also craft you a killer croquembouche or fill your wedding sweet table with an array of drool-worthy pastries, cake pops and more.
Kaleena Cakes
Kaleena Cakes is a West Kelowna wedding cake shop that creates custom designs with locally-sourced ingredients. Its menu has dozens of different wedding cake flavours and fillings (many of which are gluten-free), so you're pretty spoiled for choice. It can do custom wedding cakes, and cupcake towers or you can opt for one of its simple round or sheet cakes if you're having a more intimate celebration.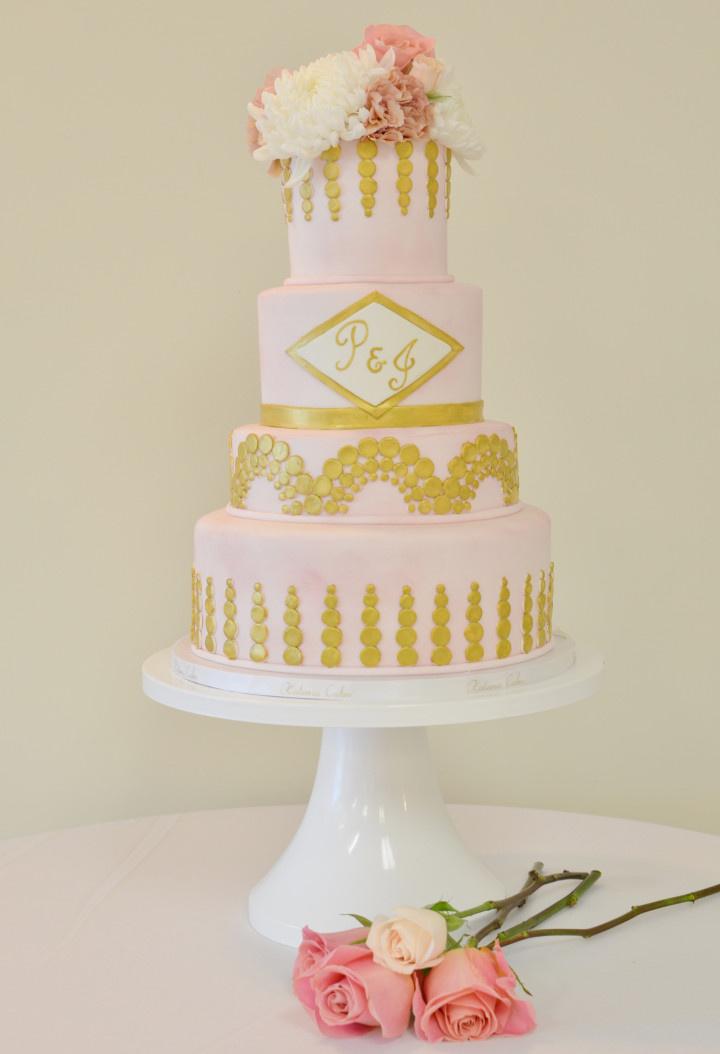 Find more Kelowna wedding venues and vendors on WeddingWire »