7 Geometric Wedding Cake Ideas We're Totally Obsessed With
If you're looking for some trendy wedding cake ideas with a bit of geometric flair, this list has all the inspo you could ever need.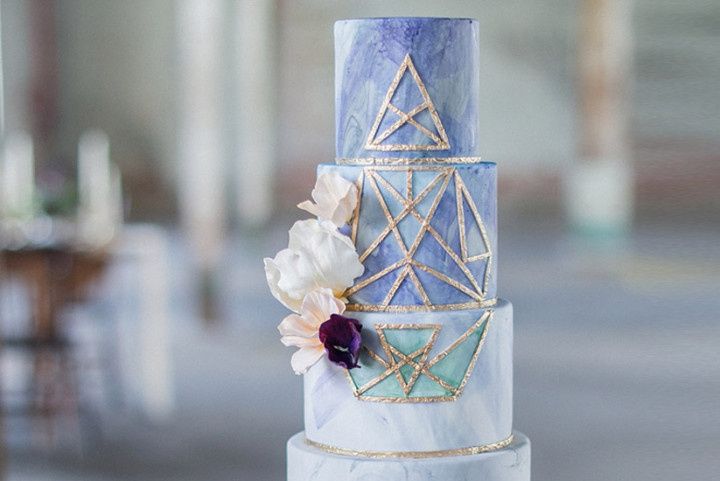 The geometric wedding trend is super big right now. From decor to wedding cakes, we're seeing angular designs pop up just about everywhere. If you want to deck your dessert out in this modern style, we've got your back. We've rounded up a few of our favourite geometric wedding cake ideas from real weddings and vendors across Canada to help you sort out your dream design.
Here are a few geometric wedding cake ideas we're totally obsessed with.
Piped design
A piped geometric design looks great on a classic white frosted cake or when paired with a more unique style, like marble or wallpaper. We love how you can keep it super subtle or make it the star of the show.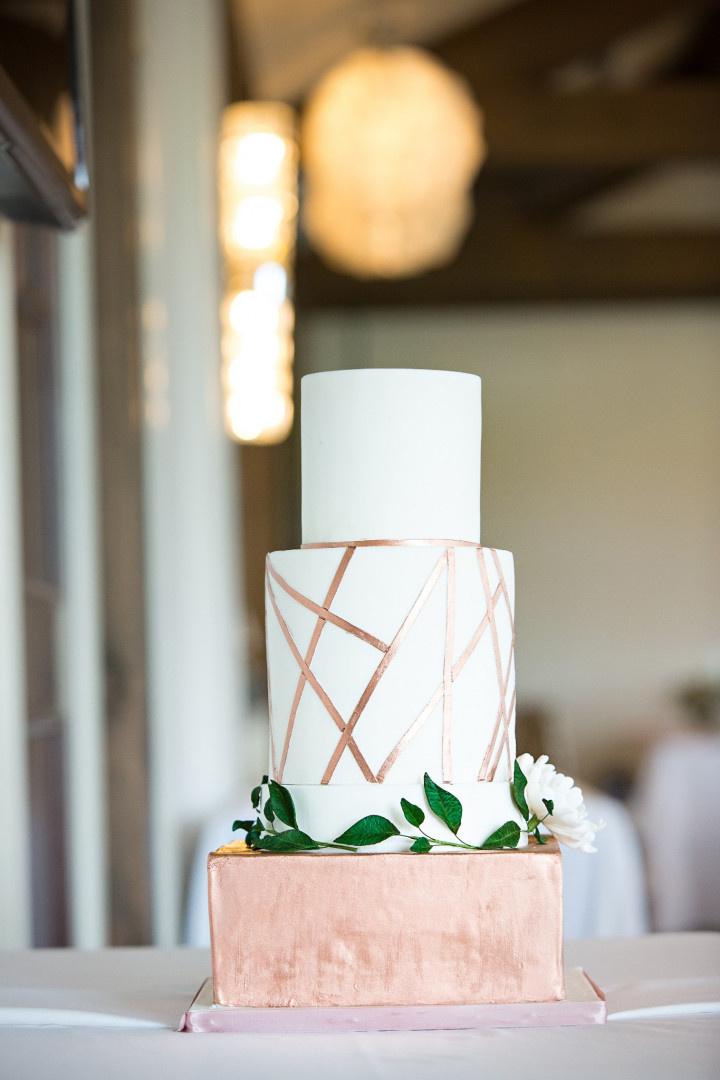 Triangular accents
This geometric wedding cake idea uses a mix of triangular decals and chevron patterns for a stylish design that really catches eyes. This is a great way to work the oh-so trendy style into your wedding cake without going too over the top.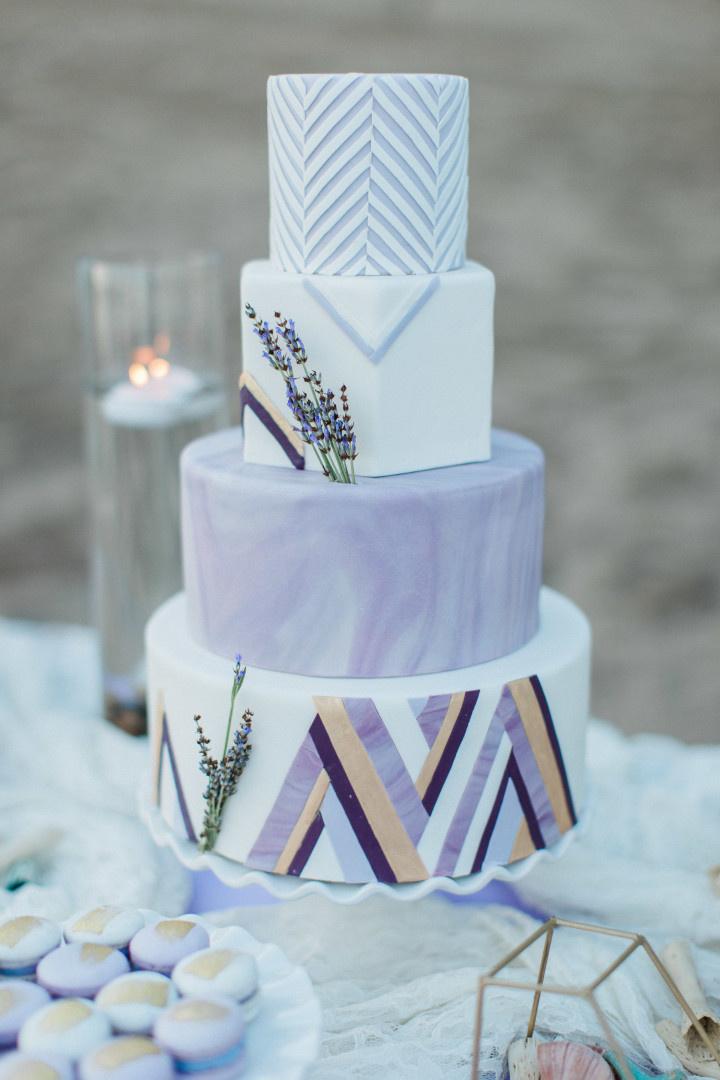 Mixed tiers
Shake things up by doing different tiers in different styles. We love how angular designs pair with other modern trends, like marble and metallic wedding cake tiers.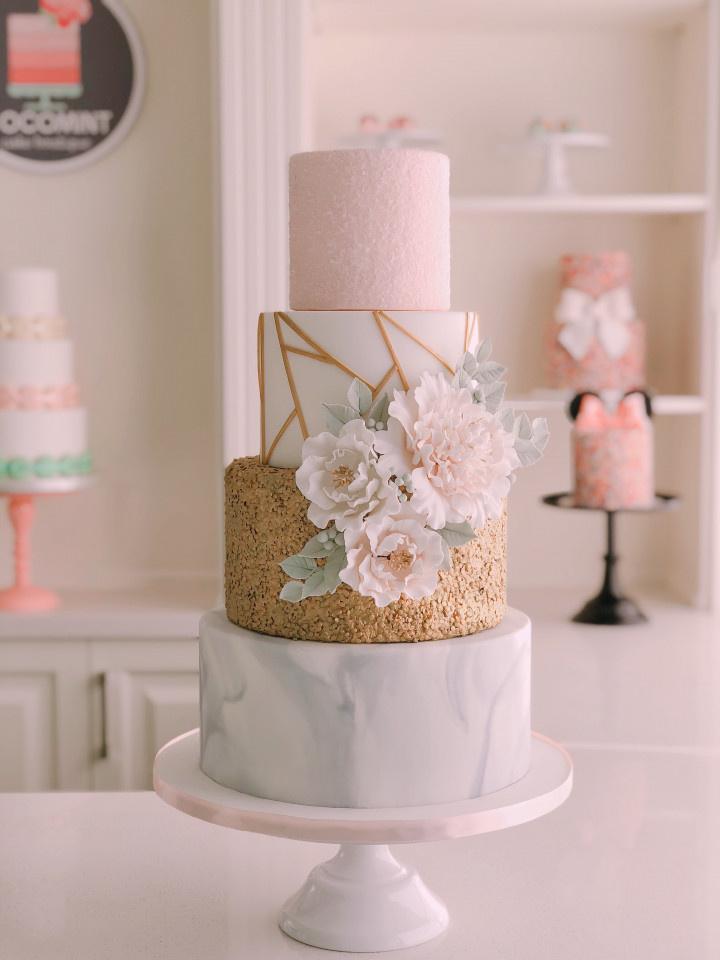 Metallic
Speaking of metallic, a shimmering gold, rose gold, silver or copper geometric design looks pretty darn stunning. This geometric wedding cake idea can be done with fondant, piped icing, transfer sheets and airbrush, so you're spoiled for choice in that department.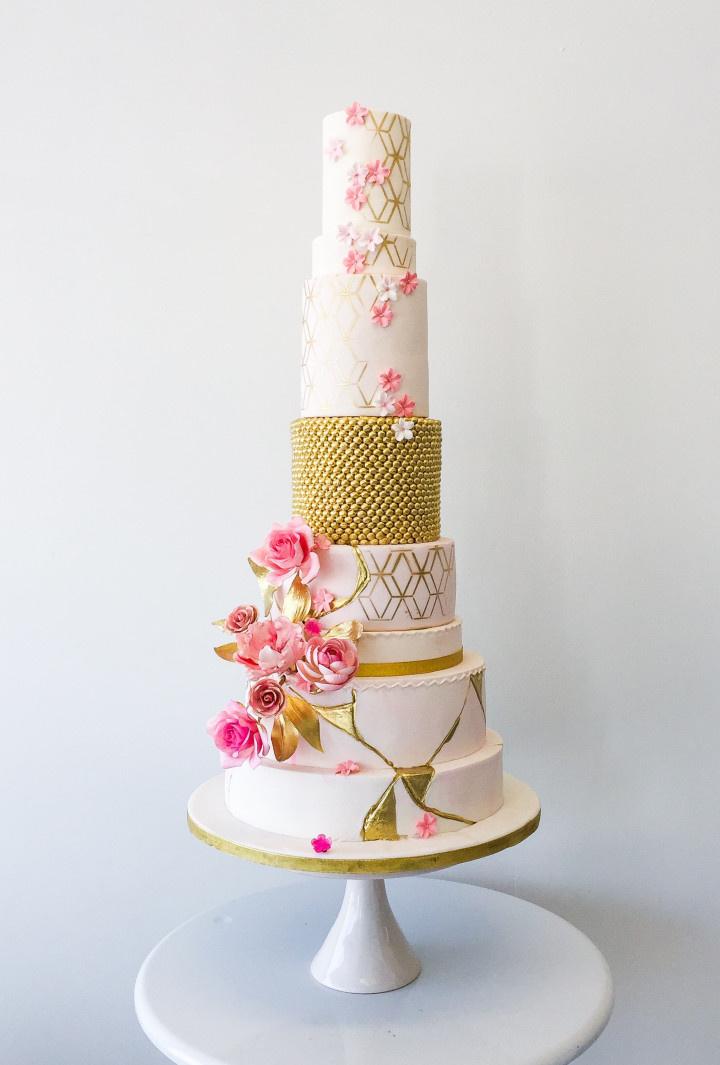 Bold topper
If you want to keep your wedding cake sweet and simple or are totally obsessed with a different wedding cake trend or style, simply finish it off with a geometric topper, like this itty bitty terrarium. That way you'll get the best of both worlds.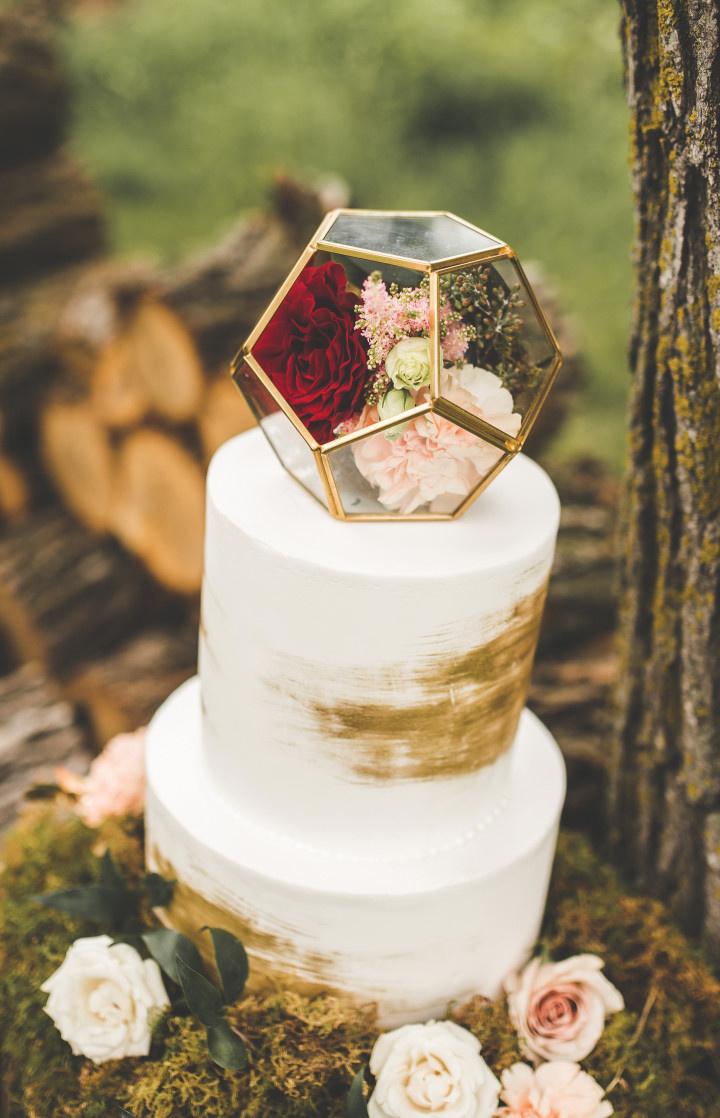 Decorative installation tier
Replace one of your tiers with a cool geometric installation for a look that's totally unique. You could go for something metallic (like this baker did), a terrarium or even a piece crafted from chocolate or hard candy so that it's as edible as the tiers above and below.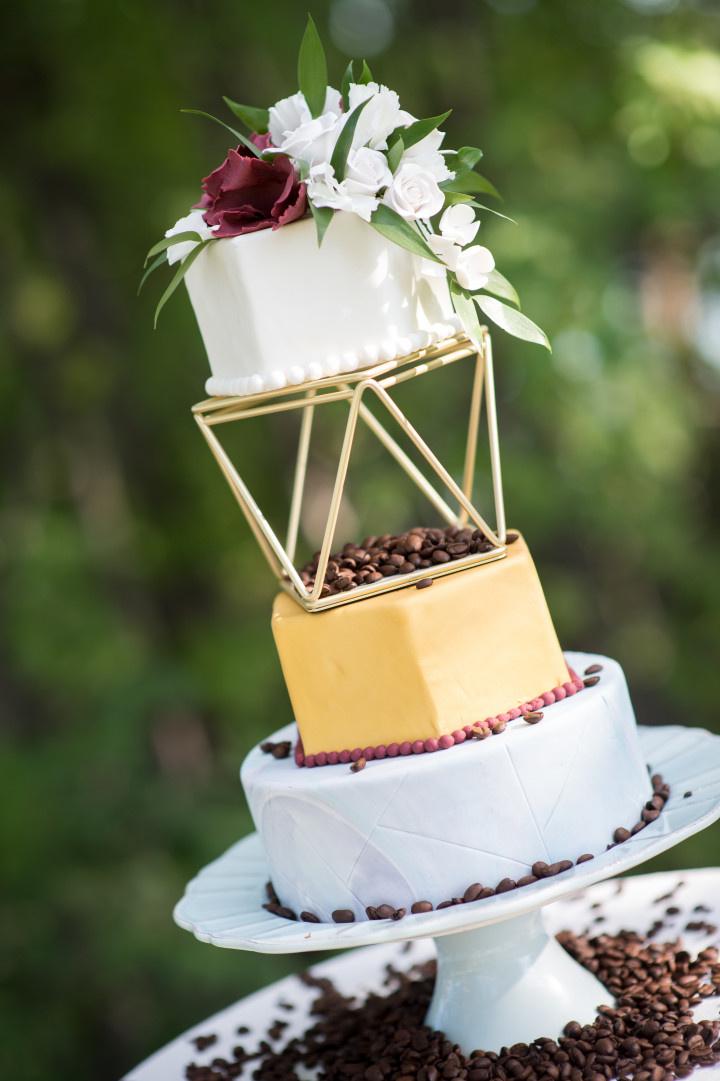 Geometric everything
Can't choose just one of these geometric wedding cake ideas? Do it all. Use installations, toppers and fondant designs to really take your dessert to the next level.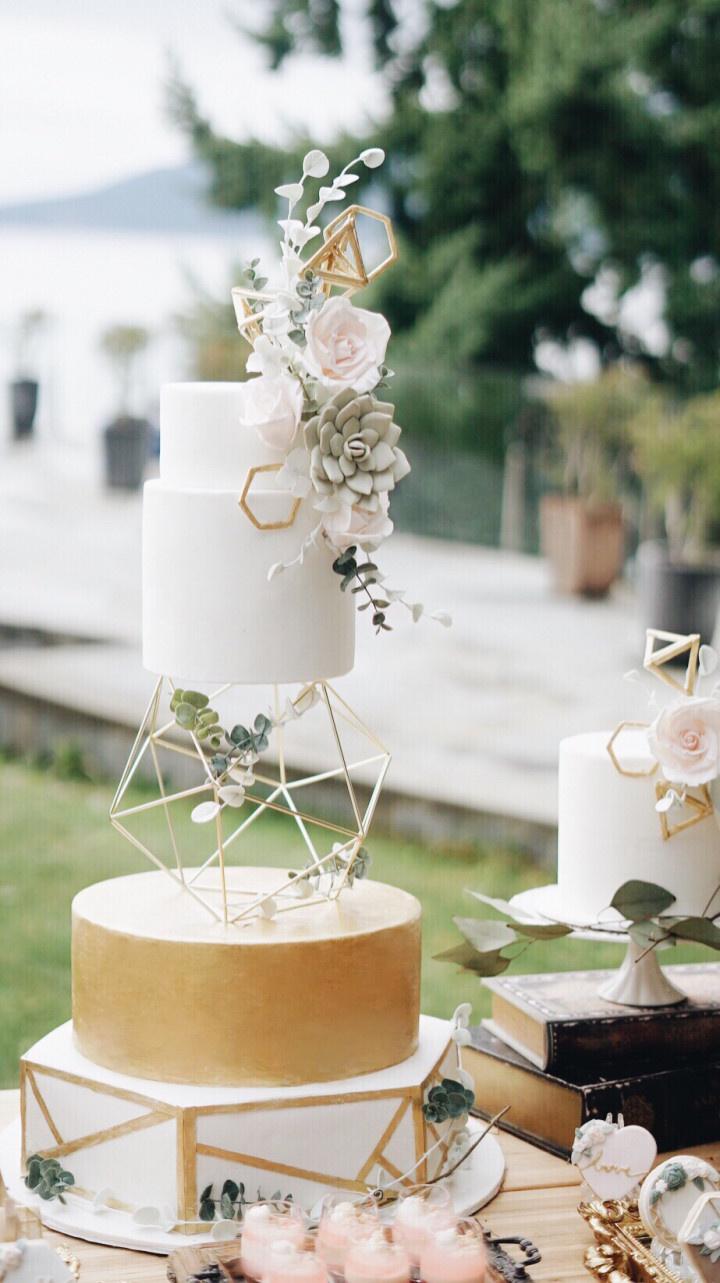 Find wedding cake bakers on WeddingWire »